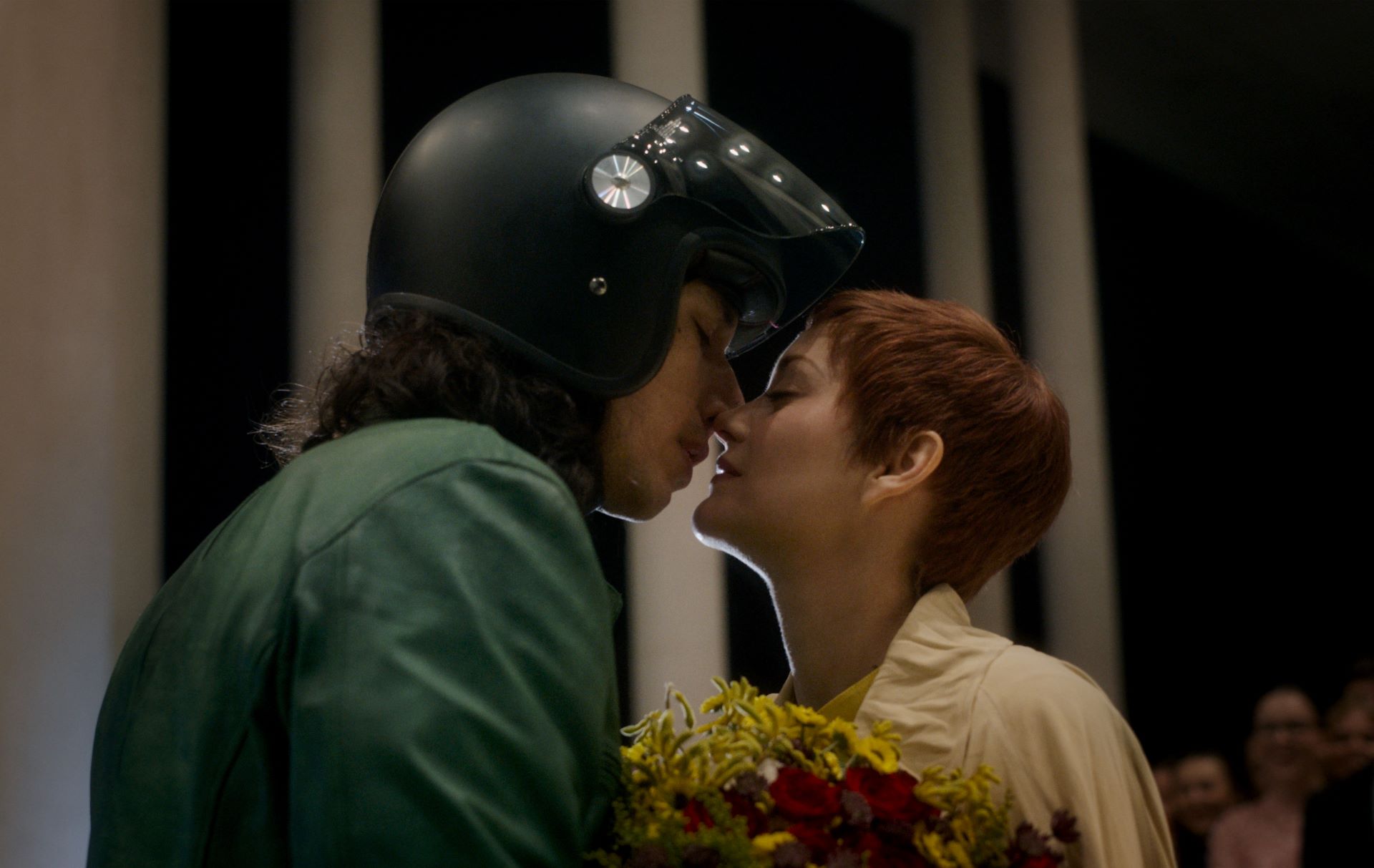 Location
Fernand-Seguin screening room
Date
September 20th - 21st, 2021
Cycle
Le Centre d'art et d'essai de la Cinémathèque québécoise (CAECQ) a pour mission de programmer prioritairement des documentaires et des fictions indépendantes québécoises, mais également des documentaires internationaux, des films d'animation et des films étrangers sous-titrés en français en privilégiant les occasions de rencontres entre le public et les artisans des films. Sa programmation est présentée conjointement à celle de la Cinémathèque québécoise sous la mention Nouveauté.
Opening of the 2021 Cannes Film Festival
Annette
Actors
Marion Cotillard, Adam Driver, Simon Helberg
Origins
France, Mexico, USA, Switzerland, Belgium, Japan, Germany
Synopsis
Los Angeles, nowadays. Henry is a stand-up comedian with a fierce sense of humor, Ann a singer of international renown. In the spotlight, they are the perfect couple, healthy, happy, and glamourous. The birth of their first child, Annette, a mysterious girl with an exceptional gift, will change their lives.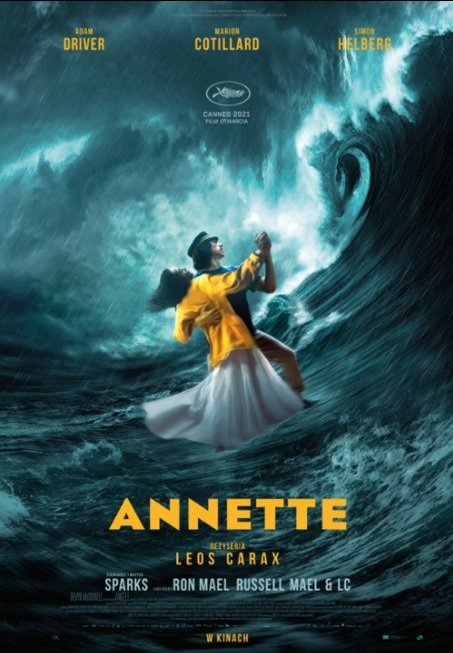 Cannes Film Festival - 2021
Best Director

Cannes Soundtrack Award - Best Composer
Leos Carax
Alex Christophe Dupont, best known as Leos Carax, is a French film director, critic, and writer. Carax is noted for his poetic style and his tortured depictions of love. His first major work was Boy Meets Girl (1984), and his notable works include Les Amants du Pont-Neuf (1991), Holy Motors (2012) and Annette (2021). Wikipedia
À propos du réalisateur
1984 Boy Meets Girl

1986 Mauvais Sang

1991 Les Amants du Pont-Neuf

1999 Pola X

2012 Holy Motors Feature

2021 Annette Feature
À propos du film
Marion Cotillard : Ann

Adam Driver : Henry

Simon Helberg : The Conductor

Devyn McDowell : Annette

Angèle Angèle : Six Accuser Chorus

Rila Fukushima : Nurse

Natalia Lafourcade : Police

Sinay Bavurhe : Chorus Girl

Franziska Grohmann : Chorus Girl

Rachel Mulowayi : Chorus Girl

Christiane Tchouhan : Chorus Girl

Iman Europe : Chorus Girl

Lauren Evans : Chorus Girl

Cindy Almouzni : Chorus Girl

Danielle Withers : Chorus Girl

Julia Bullock : Women