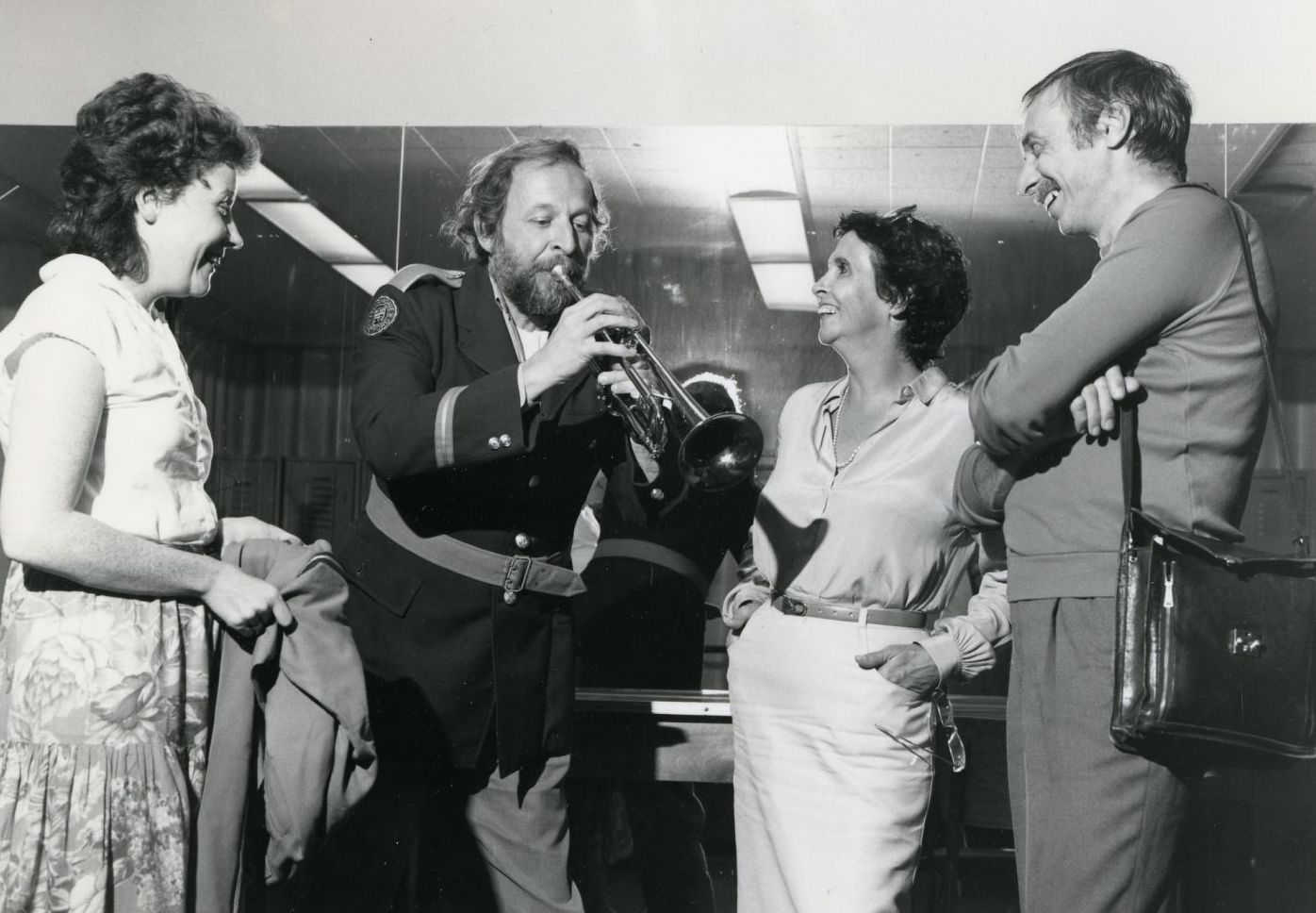 Location
Main screening room
Cycle
The Cinémathèque québécoise is pleased to partner with Éléphant : mémoire du cinéma québécois to show each month, on the big screen, a restored work from its film repertoire.
In presence of the director
Doux aveux
Directed by
Fernand Dansereau
Actors
Geneviève Brassard, Hélène Loiselle, André Melançon, Marcel Sabourin
Synopsis
Rose-Alma is 80 years old. She is still very active and refuses to live off her daughter. She wants to be autonomous and live as she pleases. With the help of her granddaughter Odile, she rents a small house. It is then that she meets Clovis, the owner, who is only 66 years old. At first, they help each other out of friendship, but then, together, they fight against all odds to keep their independence.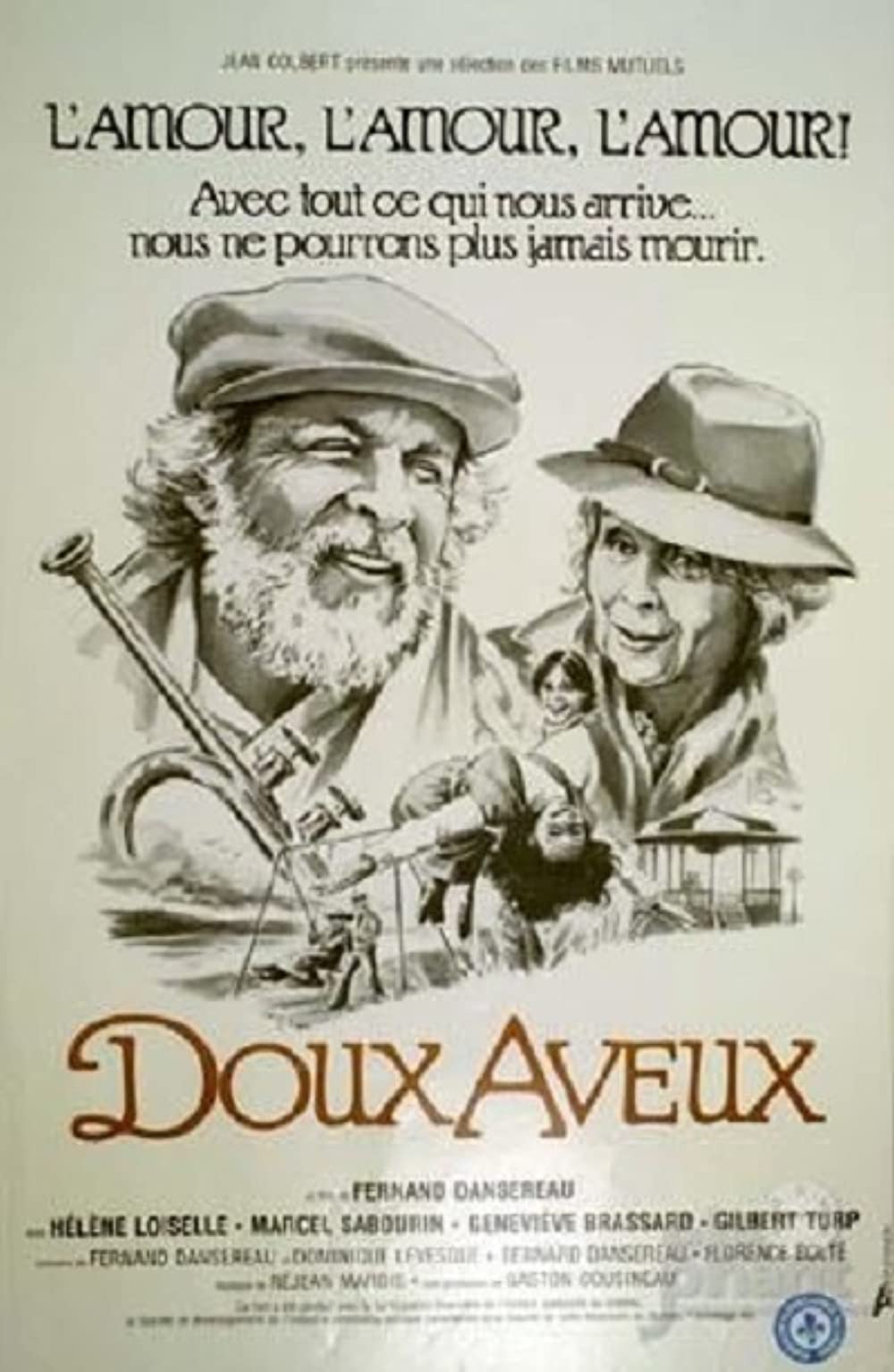 Fernand Dansereau
Fernand Dansereau is a director, producer, screenwriter, editor and director of photography. He was born on April 5, 1928 in Montreal. Fernand Dansereau joined the National Film Board of Canada in 1955. There, he exercised in turn the various functions of cinema: screen animator, screenwriter, director, producer and finally responsible for French production. He received the Albert-Tessier Prize in 2005.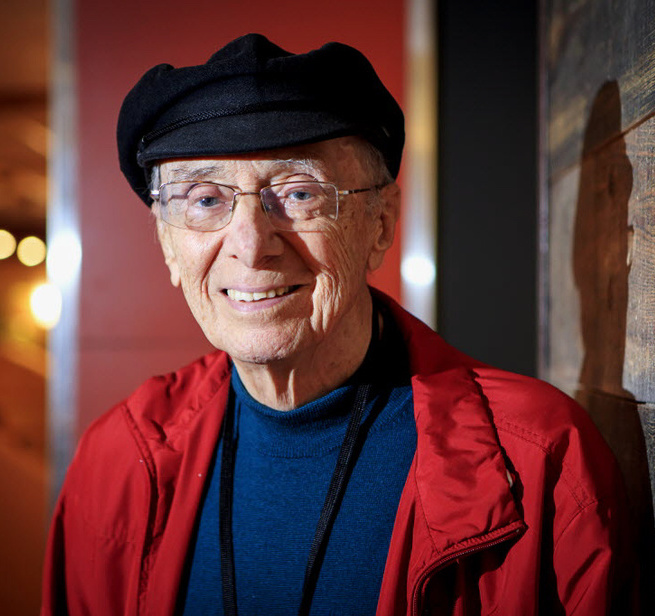 En juxtaposant des personnages de jeunes et de vieux, j'avais l'impression de forcer la conscience autour de la perception de la mort. Là où la vie est la plus créatrice, c'est quand quelqu'un est conscient de la proximité de la mort. Mais c'est difficile de garder cette conscience-là, parce que ça fait mal. Dans Doux Aveux, je voulais le plus possible faire le rapprochement vie / mort.
Geneviève Brassard

Hélène Loiselle

André Melançon

Marcel Sabourin

Gilbert Turp

Carole Émond
About Fernand Dansereau
1956 : Les Suspects (court métrage)

1957 : La communauté juive de Montréal (court métrage)

1958 : Pays neuf (mini-série en 2 épisodes)

1958 : Le Maître du Pérou (mini-série en 3 épisodes)

1959 : Pierre Beaulieu, agriculteur (court métrage)

1959 : John Lyman, peintre (court métrage)

1959 : La canne à pêche (court métrage)

1960 : Congrès (court métrage) (également directeur de la photographie)

1961 : Les administrateurs (moyen métrage)

1965 : Astataïon ou Le festin des morts (également monteur)

1967 : Ça n'est pas le temps des romans

1967 : Saint-Jérôme

1969 : Tout le temps, tout le temps, tout le temps...?

1970 : Jonquière (court métrage)

1970 : Ski (court métrage)

1971 : Faut aller parmi le monde pour le savoir

1972 : Vivre entre les mots

1973 : Simple histoire d'amours

1975 : L'Amour quotidien (série télévisée en 13 épisodes), coréalisée avec Iolande Rossignol

1976-1977 : Un pays, un goût, une manière (série télévisée)

1978 : Thetford au milieu de notre vie, coréalisé avec Iolande Rossignol (également monteur)

1982 : Les Doux aveux

1995 : L'Autre Côté de la lune

2001 : Quelques raisons d'espérer

2007 : La Brunante

2010 : Les porteurs d'espoir

2012 : Le vieil âge et le rire

2017 : L'érotisme et le vieil âge

2019 : Le vieil âge et l'espérance
Le vieil âge et l'espérance (Documentary)

2007 : La brunante

1994 : L'autre côté de la lune

1984 : Le parc des braves (TV Series)

1982 : Doux aveux

1966 : Ça n'est pas le temps des romans (Short) (written by)

1959 : John Lyman, peintre (Short) (writer)

1959 : Pierre Beaulieu agriculteur (writer)

1958 : Le maître du Pérou (writer)

1958 : Les mains nettes (writer)

1957 : Les suspects (Short)

1957 : The Suspects (Short) (From an original play by)

1956 : Alfred J.: 1re partie

1956 : La communauté juive de Montréal (Short)
1973 : Le bras de levier et la rivière (Documentary short) (producer)

1971 : Faut aller parmi l'monde pour le savoir (Documentary) (producer)

1965 : La mort de Gandji (Short) (producer)

1964 : Champlain (Documentary short) (producer)

1964 : Paul-Émile Borduas: 1905-1960 (Short documentary) (producer)

1964 : Terra Nova (Short documentary) (producer)

1963 : À l'heure de la décolonisation (Short) (producer)

1963 : À votre service (Documentary short) (producer)

1963 : Bûcherons de la Manouane (Short) (supervising producer)

1963 : De Montréal à Manicouagan (Short documentary) (producer)

1963La France revisitée (Short documentary) (producer)

1963 : Marie-Victorin (Short) (producer)

1963 : Petit discours de la méthode (Documentary short) (producer)

1963 : Rencontres à Mitzic (Short documentary) (producer)

1963 : Rose et Landry (Short) (producer)

1963 : Un air de famille (Documentary short) (producer)

1963 : Jour après jour (Documentary short) (producer)

1963 : Pour la suite du monde (Documentary) (producer)

1963 : Les enfants du silence (Short) (producer)

1962 : À Saint-Henri le cinq septembre (Documentary short) (producer)

1962 : Pour bien vous servir (Short documentary) (producer)

1962 : Pour quelques arpents de neige (Documentary short) (producer)

1962 : Québec-U.S.A. ou L'invasion pacifique (Documentary short) (producer)

1962 : September Five at Saint-Henri (Documentary short) (producer)

1962 : Voir Miami... (Documentary short) (producer)

1961 : Golden Gloves (Documentary short) (producer)

1961 : Les dieux (Short) (producer)

1961 : Manger (Short documentary) (producer)

1959 : Marius Barbeau et l'art totémique (Documentary short) (producer)

1959 : Marius Barbeau et le folklore canadien-français (Documentary short) (producer)