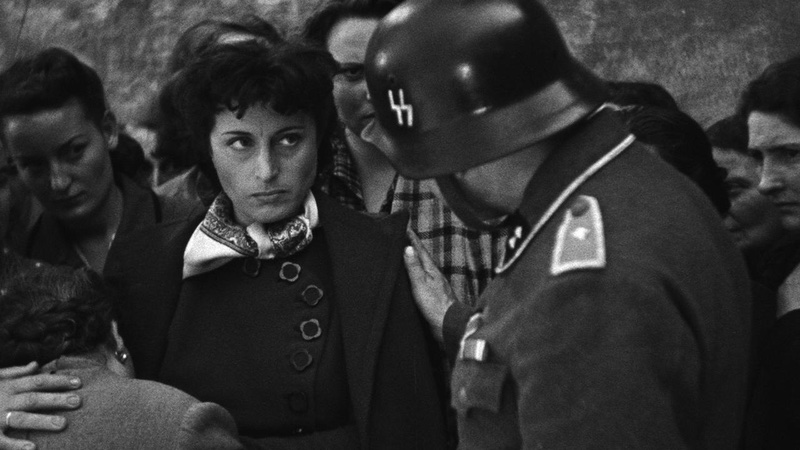 Roma città aperta (Italian with French subtitles)
Location
Main screening room
Cycle
Making lists is an activity moviegoers are fond of. Every year, the same ritual: compilation of the ten best films, with comparative analyses, debates, heated discussions. But what about the ultimate list of the most outstanding films in the history of cinema? That is to say, those films that must be seen, those that have forever transformed the art of cinema, but also our way of seeing a culture, of understanding the world as well as our own lives? This program aims to tackle this challenge with nearly eighty films, produced between 1916 and 1960, while waiting for your lists!
Rome, Open City
Directed by
Roberto Rossellini
Language
Italian with French subtitles
Actors
Anna Magnani, Marcello Pagliero, Aldo Fabrizi
Synopsis
In Rome, during the Second World War, Manfredi, the leader of a communist resistance network tries to escape from the Gestapo, with the help of Francesco, Pina and the priest Don Pietro.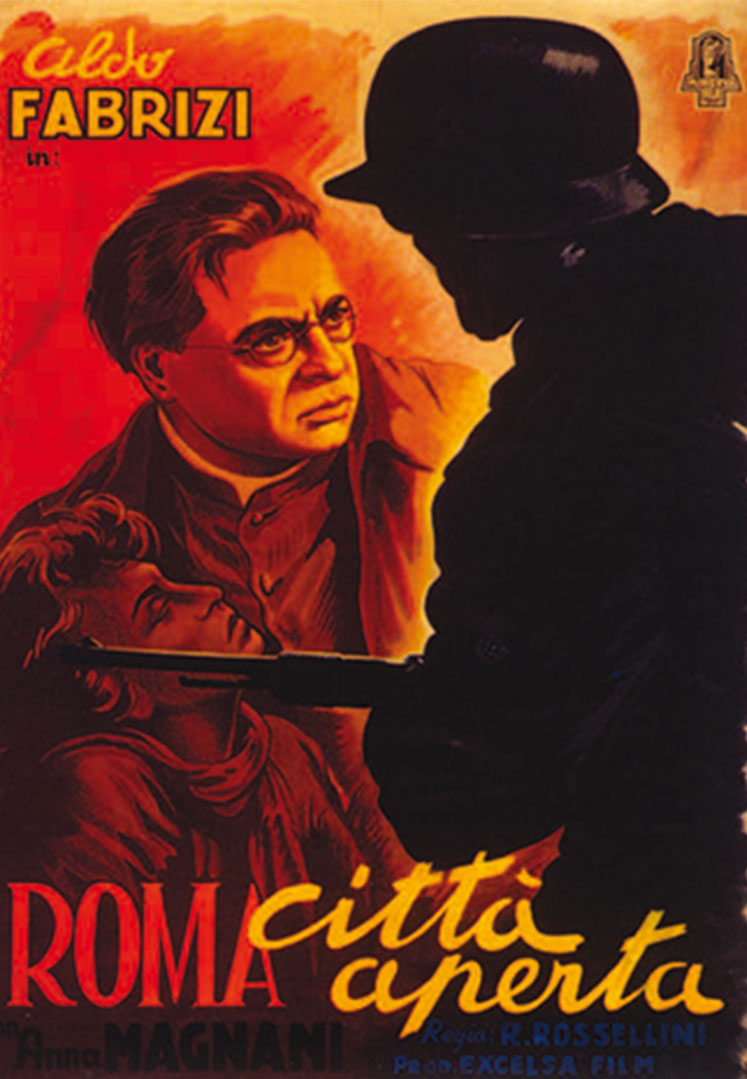 Festival de Cannes - 1946
National Board of Review, USA - 1946
Best Actress (Anna Magnani)

Best Foreign Film

Top Ten Films
Roberto Rossellini
Roberto Gastone Zeffiro Rossellini was an Italian film and television director born May 8, 1906 in Rome where he died June 3, 1977. Rossellini is one of the most important directors of neorealist cinema Italian, a movement that was largely formed around him and his films Rome, open city (Roma, città aperta) in 1945, Païsa (Paisà) in 1946, or Germany year zero (Germania anno zero) in 1948.
The most important moment of film history
About Rome, ville ouverte
Aldo Fabrizi: Don Pietro Pellegrini, a resistant Roman priest

Anna Magnani: Pina, an unemployed widow about to remarry

Marcello Pagliero: engineer Giorgio Manfredi, alias Luigi Ferraris, a communist resistant leader

Vito Annichiarico: Marcello (Marcel in French), Pina's little boy

Nando Bruno: Agostino, alias Purgatorio, the sexton

Harry Feist: Major Fritz Bergmann, of the Gestapo

Giovanna Galletti: Ingrid, a Gestapo agent, Marina's drug supplier

Francesco Grandjacquet: Francesco, a resistant typographer about to marry Pina

Eduardo Passarelli: the police brigadier

Maria Michi: Marina Mari, a music-hall artist, Manfredi's mistress

Carla Rovere: Lauretta, a gray mouse, Pina's sister

Carlo Sindici: the quaestor of Rome

Joop van Hulzen: Captain Hartmann

Ákos Tolnay: the Austrian deserter
About Roberto Rossellini
1945 : Roma città aperta

1946 : Paisà

1948 : Deutschland im Jahre Null

1952 : Europa '51

1954 : Dov'è la libertà... ?

1960 : Era notte a Roma

1966 : La Prise de pouvoir par Louis XIV

1972 : Blaise Pascal

1972 : Agostino d'Ippona

1973 : L'Età di Cosimo de Medici

1974 : Cartesius