Location
Main screening room
Cycle
René Lévesque, critique de cinéma
Le recueil Lumières vives (éditions Boréal, automne 2022) contient de nombreux textes publiés dans le journal de Saint-Hyacinthe Le clairon, à un moment où René Lévesque était journaliste et aussi critique de cinéma. Ces articles passionnants ont passé l'épreuve du temps et permettent de découvrir un auteur clairvoyant, n'hésitant pas à en découdre s'il le faut et à porter aux nues, comme il se doit. La programmation permet de redécouvrir les films de 1948 qui ont marqué ce spectateur hors du commun.
Introduced by Robert Lévesque
Sciuscià
Directed by
Vittorio De Sica
Language
Italian with French subtitles
Actors
Annielo Mele, Franco Interlenghi, Rinaldo Smordoni
Synopsis
Rome, 1945. Two little shoeshine boys get by as best they can in the aftermath of the war. They end up in the children's prison. A classic of neo-realism and the first part of the famous Roman trilogy by Zavattini and De Sica that will continue with The Bicycle Thief and Umberto D.
Vittorio De Sica
Vittorio De Sica (7 July 1901 – 13 November 1974) was an Italian film director and actor, a leading figure in the neorealist movement.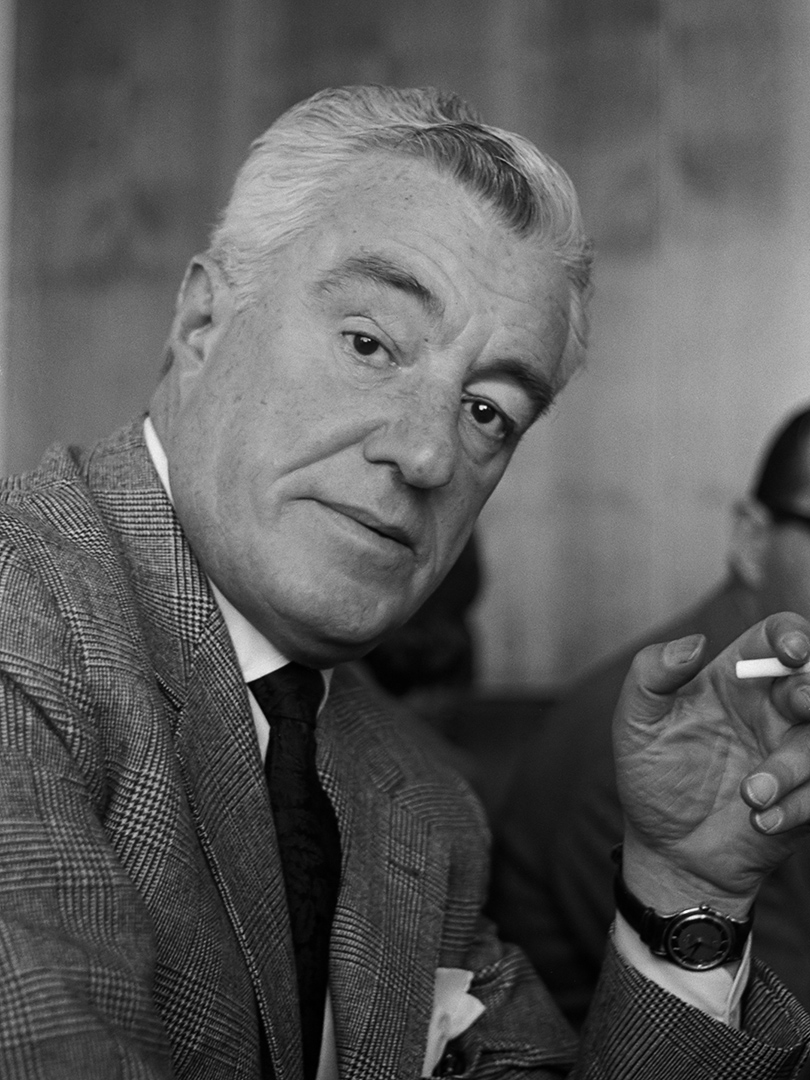 « Cette tragédie de l'enfance italienne, de toutes les enfances marquées directement par le conflit, elle nous est traduite en images simples et fortes ».
René Lévesque
Lumières vives. Chroniques de cinéma 1947-1949 (Éditions du Boréal, 2022)
À propos de Vittorio De Sica
1940 : Rose scarlatte co-directed with Giuseppe Amato

1940 : Maddalena, zero in condotta

1941 : Teresa Venerdì

1942 : Un garibaldino al convento

1943 : I bambini ci guardano

1945 : La porta del cielo

1946 : Sciuscià

1948 : Cuore co-directed with Duilio Coletti

1948 : Ladri di biciclette

1951 : Miracolo a Milano

1952 : Umberto D.

1953 : Stazione Termini

1954 : L'oro di Napoli

1956 : Il tetto

1958 : Anna di Brooklyn co-directed with Carlo Lastricati

1960 : La ciociara

1961 : Il giudizio universale

1962 : I sequestrati di Altona

1963 : Ieri, oggi, domani

1963 : Il boom

1964 : Matrimonio all'italiana

1966 : Un mondo nuovo

1966 : Caccia alla volpe

1967 : Sette volte donna

1968 : Amanti

1970 : Il giardino dei Finzi Contini

1970 : I girasoli

1971 : I cavalieri di Malta, tv documentary

1971 : Dal referendum alla Costituzione, ovvero il 2 giugno - Nascita della Repubblica, tv documentary

1972 : Lo chiameremo Andrea

1973 : Una breve vacanza

1974 : Il viaggio