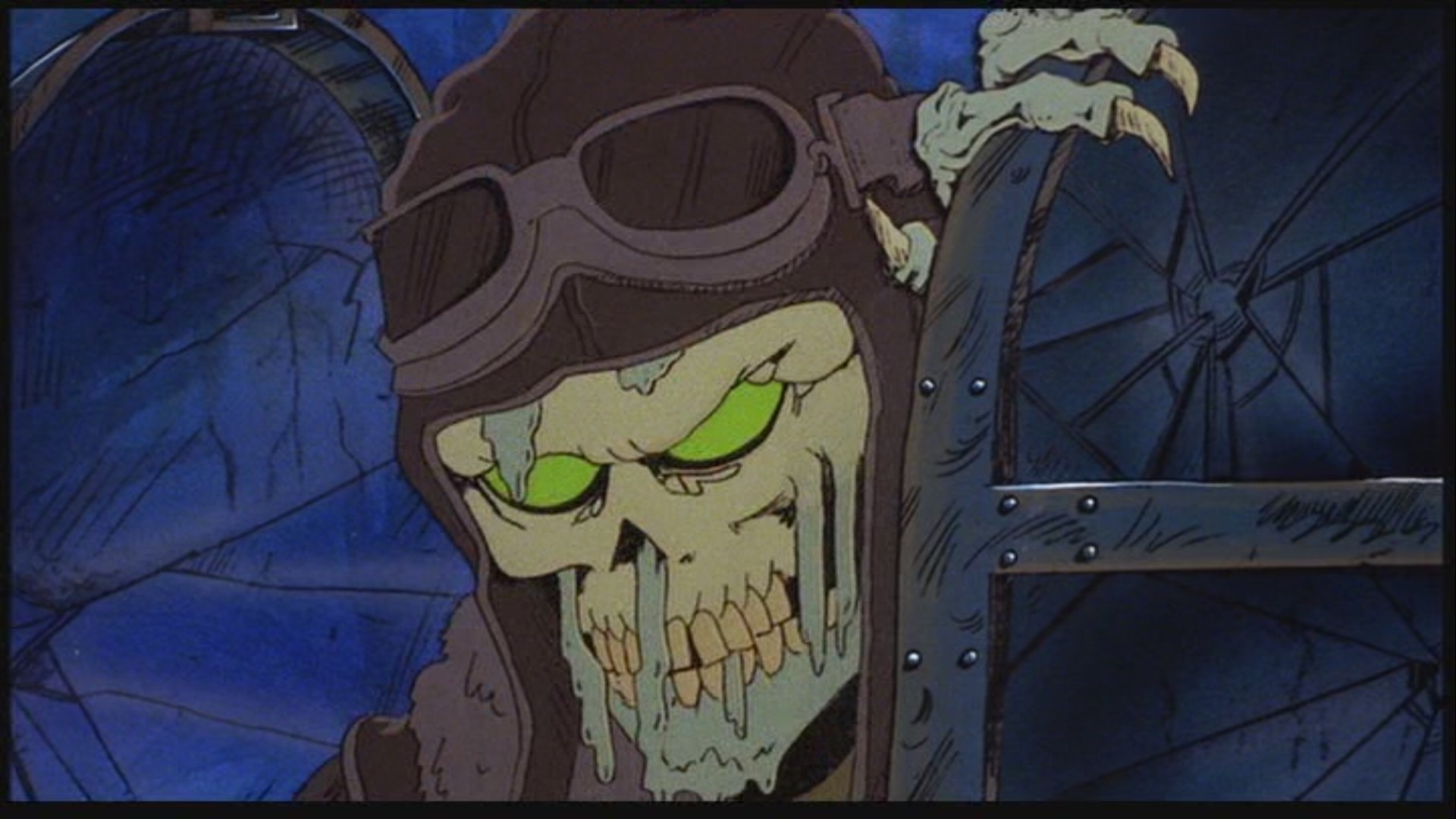 Location
Main screening room
Cycle
Our summer cycle will be festive or not. Sound and image, song and dance, instrument and breathing, strings and gestures: so many possible combinations to express what cinema and music can achieve and express together. Musicals, concert films, catchy music. Jazz, classical, contemporary, disco, punk... Revolt and enchantment, distress and emphasis, joy and rhythm, melancholy and bass, laughter and stridency: diverse expressions characterizing cinema and music's historical alliance, will definitely make us fly, dream, dance!
From the 30's to the present day and across all possible genres, this cycle aims to open our minds at a time when we most need it. The first week of July will be an eventful one, as the cycle will open with several evenings in cabaret mode, where we will present for the first time concert films produced in Quebec during the confinement, with the participation of major artists of the current music scene: Klô Pelgag, Marie Davidson and Godspeed You! Black Emperor.
The 40th anniversary of a cult film!
In the presence of the director
Heavy Metal
Directed by
Gerald Potterton
Language
Original English Version
Actors
Richard Romanus, John Candy, Joe Flaherty, Don Francks, Caroline Semple, Susan Roman
Genre
Music, Animation, Science-fiction
Synopsis
Mixing sex, violence and science fiction, this cult animated film, inspired by the comics of Heavy Metal magazine, was an impressive international success upon its release. Songs by Cheap Trick, Riggs, Nazareth, Black Sabbath, Blue Oyster Cult and Devo.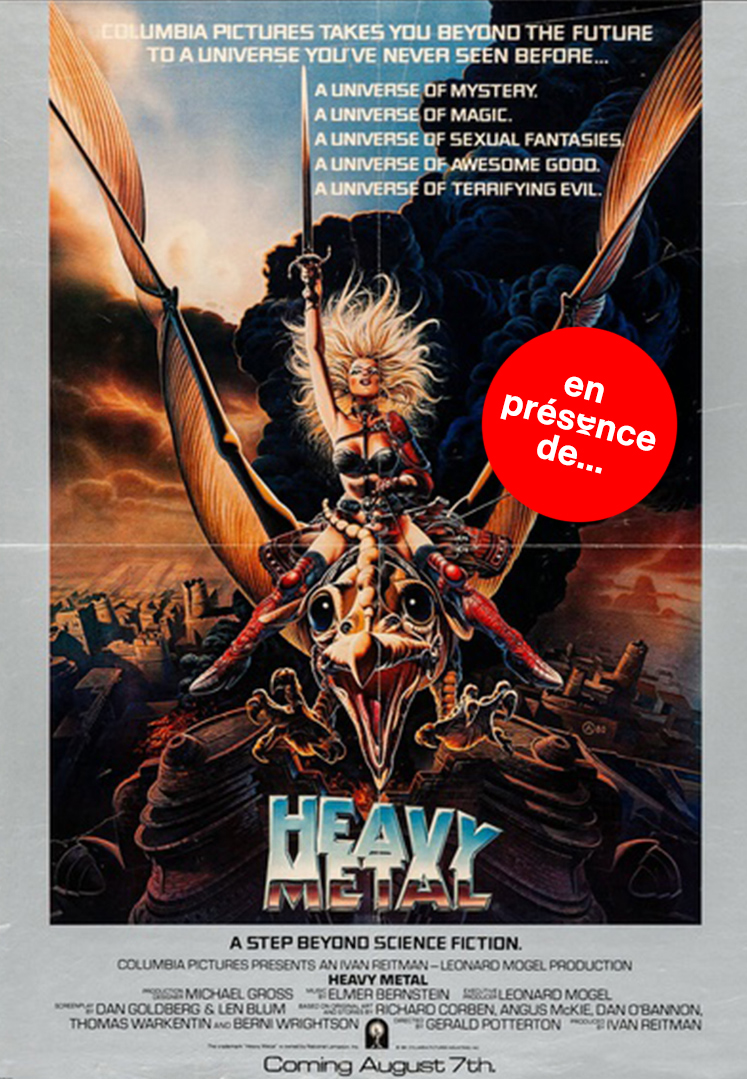 Gerald Potterton
Gerald Potterton is a British–Canadian director, writer, producer and animator. He is best known for directing the cult classic Heavy Metal and his animation work on Yellow Submarine. (Wikipedia)
Photo : Anna Frodesiak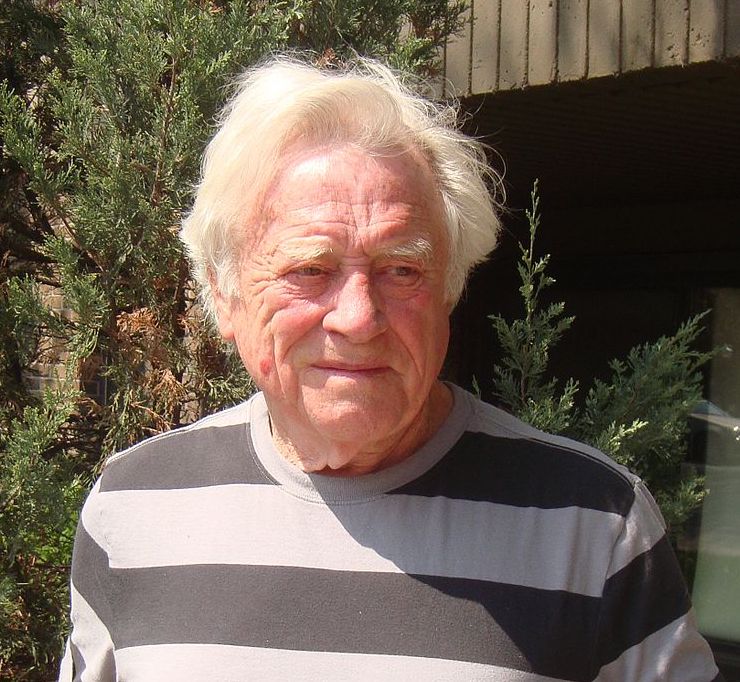 À propos de Heavy Metal
Grimaldi :

Percy Rodriguez (uncredited) as Loc-Nar

Don Francks as Grimaldi

Caroline Semple as Girl

Harry Canyon

Percy Rodriguez (uncredited) as Loc-Nar

Harvey Atkin as Alien, Henchman

John Candy as Desk Sergeant

Marilyn Lightstone as Whore

Susan Roman as Girl, Satellite

Richard Romanus as Harry Canyon

Al Waxman as Rudnick

Den

Percy Rodriguez (uncredited) as Loc-Nar

John Candy as Den

Jackie Burroughs as Katherine Wells

Martin Lavut as Ard

Marilyn Lightstone as Queen

August Schellenberg as Norl

So Beautiful & So Dangerous

Percy Rodriguez (uncredited) as Loc-Nar

Rodger Bumpass as Dr. Anrak

John Candy as Robot

Joe Flaherty as General

Eugene Levy as Male Reporter / Edsel

Alice Playten as Gloria

Harold Ramis as Zeke

Patty Dworkin as Female Reporter

Warren Munson as Senator

Taarna

Percy Rodriguez (uncredited) as Loc-Nar

Thor Bishopric as Boy

Ned Conlon as Councilman #1

Len Doncheff as Barbarian #1

Don Francks as Barbarian #2

Joseph Golland as Councilman #2

Charles Joliffe as Councilman #3

Mavor Moore as Elder

August Schellenberg as Taarak

Cedric Smith as Bartender

George Touliatos as Barbarian #3

Vlasta Vrána as Barbarian Leader

Zal Yanovsky as Barbarian #4
About Gerald Potterton
Filmography of Gerald Potterton
1992 The Real Story of Happy Birthday to You (Short)

1988-1991 The Smoggies (TV Series) (4 episodes)

1988 Ghost Ship (TV Movie)

1985 George and the Christmas Star (TV Movie)

1983 The Awful Fate of Melpomenus Jones (Short)

1981 Heavy Metal

1979 Canada Vignettes: Winter - Dressing Up (Short)

1979 Canada Vignettes: Winter - Starting the Car (Short)

1975 The Remarkable Rocket (Short)

1973 The Rainbow Boys

1971 Tiki Tiki

1969 NBC Experiment in Television (TV Series) (1 episode)

1966 The Quiet Racket (Short)

1966 Cool McCool (TV Series) (as Gerry Potterton, 1966)

1965 The Railrodder (Short)

1963 Christmas Cracker (Short) (as Potterton)

1963 The Ride (Short)

1962 My Financial Career (Short)

1960 Hors-d'oeuvre (Short)