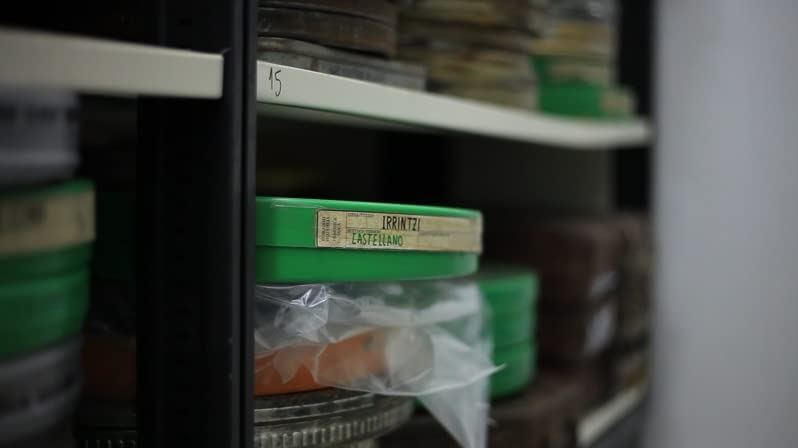 Irrintziaren Ohiartzunak (VOSTF)
Location
Main screening room
Cycle
Après une inespérée saison du cinéma québécois au Pays Basque, passant par Bilbao, San Sebastian et même Saint-Jean-de-Luz au printemps 2021, où la Cinémathèque québécoise était l'un des principaux partenaires, nous proposons maintenant un cycle basque à Montréal. La plupart des films présentés sont ici inédits et méritent qu'on les découvre. L'animation, le documentaire, le film historique, les drames sociaux, la danse et les questions de genres s'illustrent en douze étapes. Deux films du patrimoine basque complètent le lot.
Understanding the last decades of Basque cinema.
Irrintziaren Ohiartzunak
Directed by
Iratxe Fresneda
Synopsis
Unknown to the general public, the Navarrese filmmaker Mirentxu Loyarte took on one of the most courageous and risky film projects in Spain in the 1970s: Irrintz (1978), a short film that questions identity collective of Basque citizenship. Almost 40 years later, the documentary Irrintziaren Oihartzunak (Echoes of the Irrintzi) returns to the subject of this work and its hidden truths.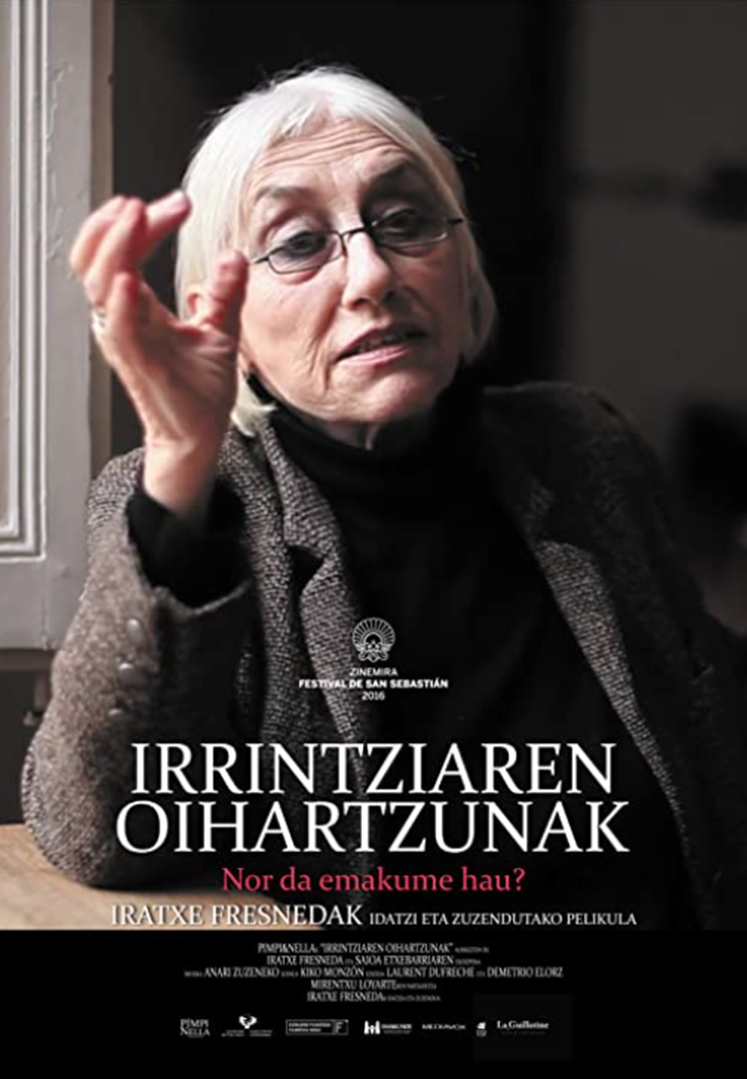 Festival Internacional de Cine Invisible 'Film Sozialak' (Bilbao) - 2017
Meilleure production basque
Iratxe Fresneda
Iratxe Fresneda Delgado, née en 1974 à Arrigorriaga est une cinéaste et scénariste basque attachée aux questions de genre. Le documentaire Les échos d'Irrintzia sur la vie et l'œuvre de la cinéaste Mirentxu Loiarte a été présenté lors du la Festival international du film de Saint-Sébastien 2016.