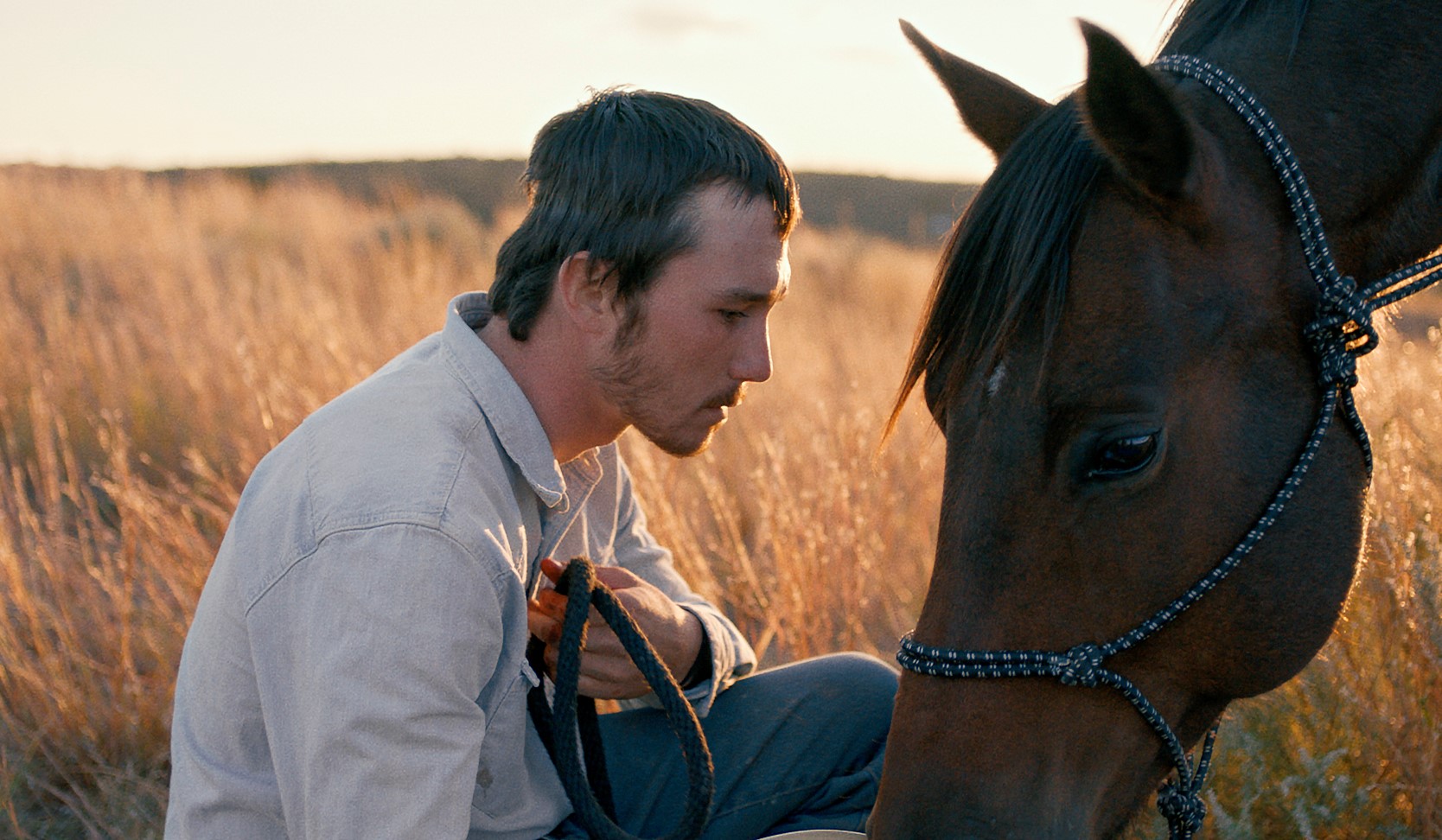 Location
Main screening room
Cycle
Chloé Zhao : The World Beyond
La cinéaste sino-américaine Chloé Zhao est en pleine ascension depuis l'obtention du Lion d'or à Venise pour le tout récent Nomadland (2020), son troisième long métrage. Ayant quitté la Chine à 15 ans pour l'Angleterre puis les États-Unis, cette cinéaste est préoccupée par les lendemains qui chantent (ou pas) et nous accompagnons ses personnages, confrontés à un avenir incertain. Subtilement, elle renouvelle dans chacun de ses films une mythologie solidement ancrée dans le cinéma américain, où le territoire définit l'espoir de tous, mais aussi l'angoissante infinité des possibles.
The Rider
Actors
Brady Jandreau, Mooney, Tim Jandreau
Synopsis
After suffering a near fatal head injury, a young cowboy undertakes a search for new identity and what it means to be a man in the heartland of America.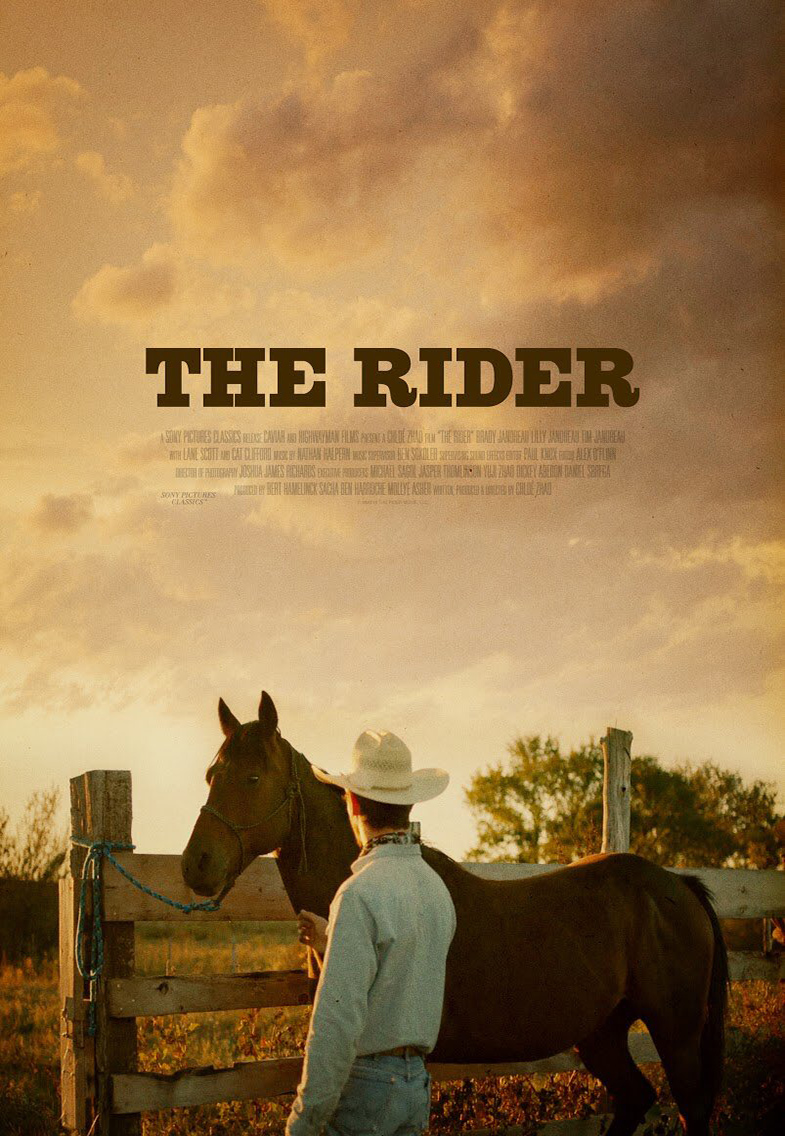 Athens International Film Festival - 2017
Cannes Film Festival - 2017
C.I.C.A.E. Award (International Confederation of Art Cinemas ) - Chloé Zhao
Dallas-Fort Worth Film Critics Association Awards - 2018
Deauville Film Festival - 2017
Grand Special Prize - Chloé Zhao
Dublin International Film Festival - 2018
Dublin Film Critics Award - Best Director
Hamburg Film Festival - 2017
Istanbul International Film Festival - 2018
FIPRESCI Prize - International Competition - Chloé Zhao
Palm Springs International Film Festival - 2018
Stockholm Film Festival - 2017
Chloé Zhao
Chloé Zhao is a Chinese filmmaker who is known primarily for her work in independent U.S. films. Her debut feature film, Songs My Brothers Taught Me, premiered at Sundance Film Festival to critical acclaim and earned a nomination for the Independent Spirit Award for Best First Feature. Her second feature film, The Rider, was critically praised and received nominations for the Independent Spirit Award for Best Film and Best Director. Zhao gained further success with Nomadland, which attracted international recognition and won many awards, including Best Director at the Golden Globe Awards —making Zhao the second woman and first Asian woman to win the category— as well as awards at film festivals, including the Golden Lion at the Venice Film Festival and the People's Choice Award at the Toronto International Film Festival. Zhao has recently ventured into blockbuster filmmaking with the Marvel Cinematic Universe superhero film Eternals, slated for release in 2021. (Wkipedia)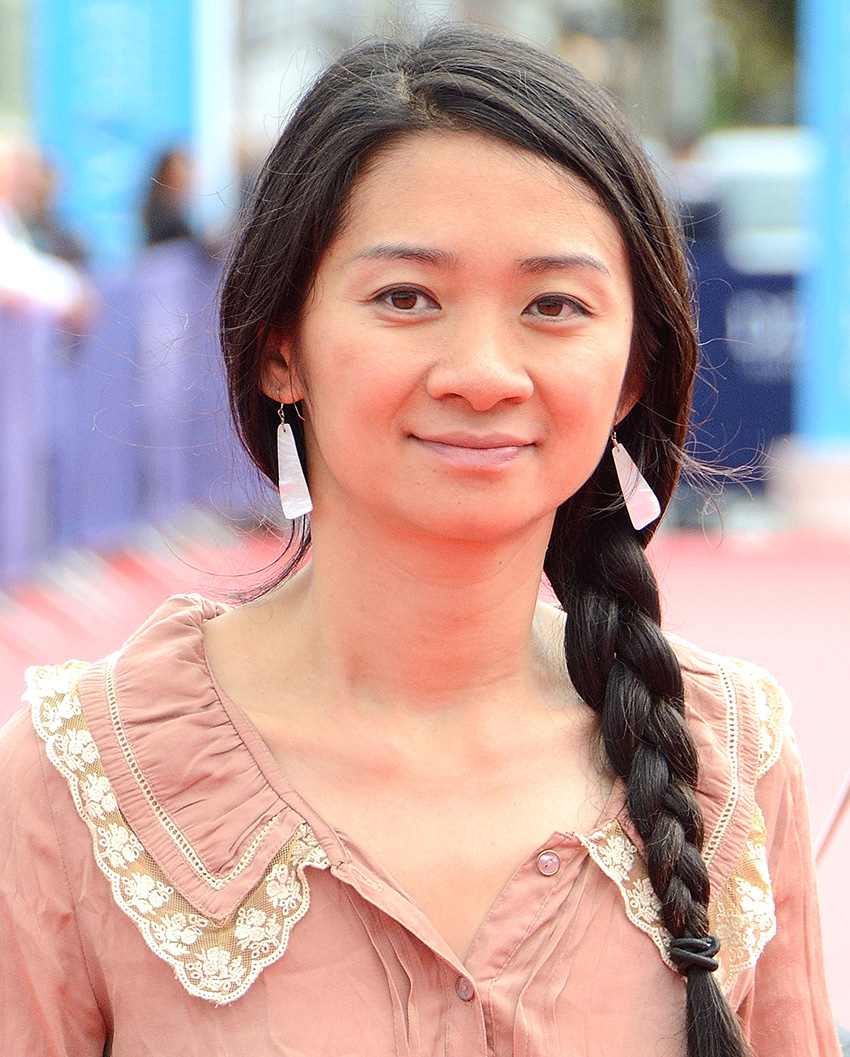 The Rider review – impressive, stylish bronco rider drama bucks the trend
Chinese-born film-maker Chloé Zhao had her debut feature Songs My Brothers Taught Me in the Directors' Fortnight at Cannes two years ago, and she returns to this sidebar with another absorbing indie-realist slice of Americana: a tale of cowboys, bull riders and bronco riders in South Dakota...
Brady Jandreau : Brady Blackburn

Mooney Mooney : Gus

Tim Jandreau : Wayne Blackburn

Lilly Jandreau : Lilly Blackburn

Leroy Pourier : Frank

Cat Clifford

Tanner Langdeau

James Calhoon

Lane Scott

Cameron Wright : Rodeo Cowboy #1

Jordon Slick Phelps : Rodeo Cowboy #2

Donnie Whirlwind Horse : Rodeo Cowboy #3

Terri Dawn Pourier : Terri Dawn

Allen Reddy : Bill

Greg Barber : Bar Owner
2021 : Eternals

2020 : Nomadland

2017 : The Rider

2015 : Songs My Brothers Taught Me