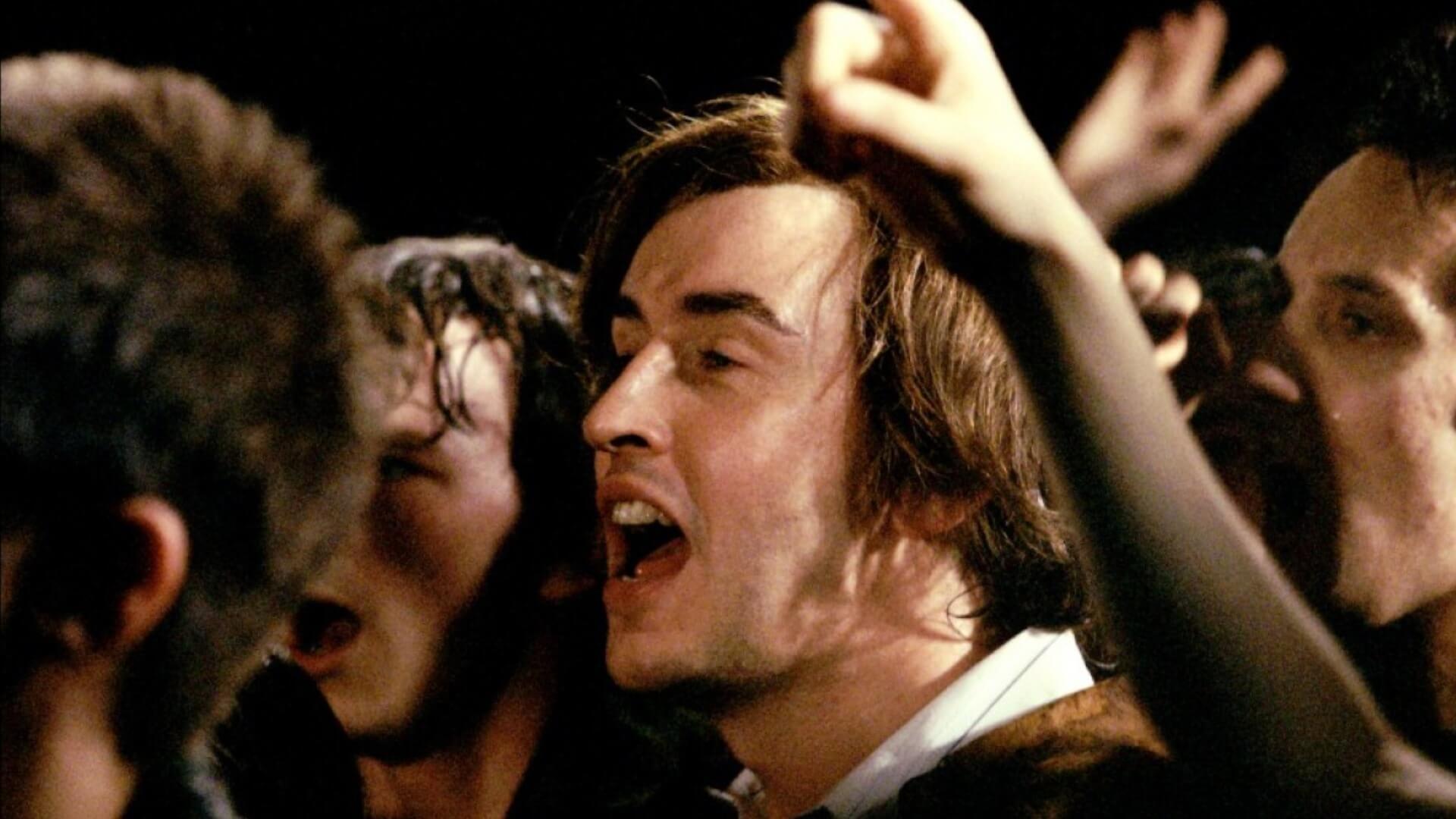 24 Hour Party People (English with French subtitles)
Location
Main screening room
Cycle
Clubs, nightclubs and other rowdy dance floors are places of ligthness, seduction or dissidence, where musical trends, dramas and romances are born. They are the sulphurous theater of the bodies that are bring together , but also a mental space that can make the multitude and the solitude, the party feeling and the melancholy coexist. From the disco scene of the 1970s to today, this cycle brings together films where people dance without a tomorrow, in the light of neon and strobes.
24 Hour Party People
Directed by
Michael Winterbottom
Language
English with French subtitles
Actors
Steve Coogan, Shirley Henderson, Paddy Considine, Lennie James, Andy Serkis, Sean Harris
Genre
Biography, comedy, drama, music
Synopsis
The journey of Tony Wilson, founder of the Factory Records label, and the explosion of the Manchester music scene in the late 1970s, with Joy Division, New Order, Happy Mondays...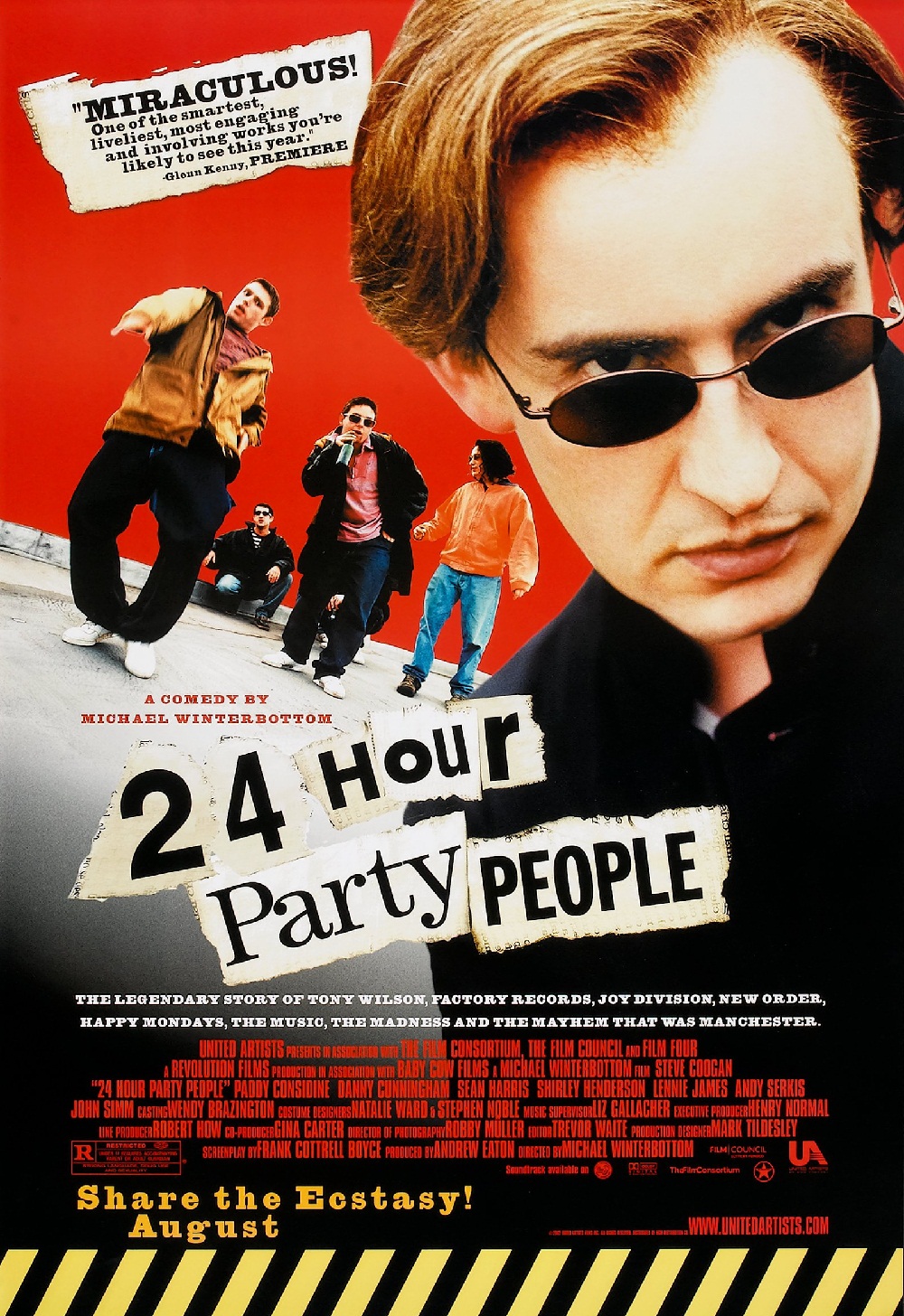 Michael Winterbottom est un réalisateur anglais. Il a commencé sa carrière à la télévision britannique avant de se lancer dans le long métrage. Trois de ses films - Welcome to Sarajevo, Wonderland et 24 Hour Party People - ont concouru pour la Palme d'Or au Festival du film de Cannes. Winterbottom travaille souvent avec les mêmes acteurs ; on peut voir de nombreux visages dans plusieurs de ses films, notamment Shirley Henderson, Paul Popplewell, John Simm, Steve Coogan, Rob Brydon, Raymond Waring et Kieran O'Brien. Sa société de production est Revolution Films et la société a signé un premier accord avec Fremantle.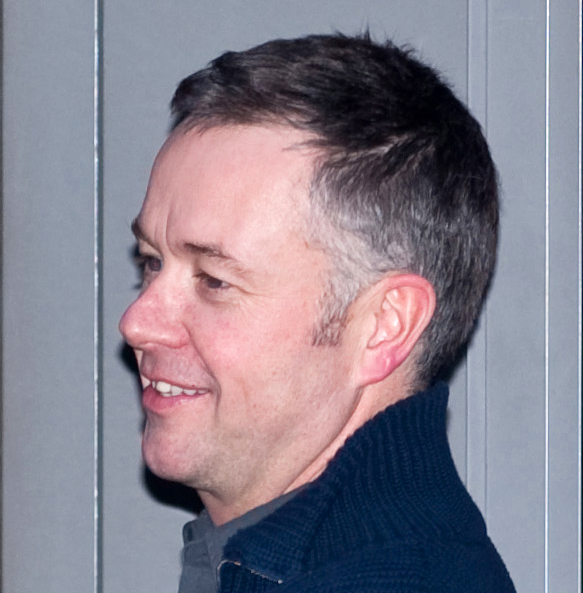 Steve Coogan as Tony Wilson

John Thomson as Charles (Granada TV producer)

Shirley Henderson as Lindsay Wilson (Tony's first wife)

Paddy Considine as Rob Gretton (Joy Division/New Order manager)

Lennie James as Alan Erasmus (co-founder of Factory)

Andy Serkis as Martin Hannett (producer)

Sean Harris as Ian Curtis (Joy Division singer)

Mark Windows as Johnny Rotten

John Simm as Bernard Sumner (Joy Division/New Order guitarist)

Ralf Little as Peter Hook (Joy Division/New Order bassist)

Tim Horrocks as Stephen Morris (Joy Division/New Order drummer)

Danny Cunningham as Shaun Ryder (Happy Mondays singer)

Chris Coghill as Bez (Happy Mondays dancer and percussionist)

Paul Popplewell as Paul Ryder (Happy Mondays bassist, brother of Shaun)

Ron Cook as Derek Ryder (the Ryder brothers' father)

Kieran O'Brien as Nathan (Happy Mondays manager)

Raymond Waring as Vini Reilly (singer-guitarist of The Durutti Column)

Dave Gorman as John the Postman (postman/punk singer)

Peter Kay as Don Tonay

Enzo Cilenti as Peter Saville (Factory graphic designer)

Rob Brydon as Ryan Letts (journalist)

Simon Pegg as Mick Middles (author, then-Sounds magazine writer)

Christopher Eccleston as Boethius (in disguise as a beggar)

John Stammers as Marc Riley (scene deleted)

Helen Schlesinger as Hilary

Kate Magowan as Yvette

Keith Allen as Roger Ames
About Michael Winterbottom
1990 : Forget About Me

1992 : Under the Sun

1995 : Butterfly Kiss

1995 : Go Now

1996 : Jude

1997 : Welcome to Sarajevo

1998 : I Want You

1999 : Wonderland

1999 : With or Without You

2000 : The Claim

2002 : 24 Hour Party People

2002 : In This World

2003 : Code 46

2004 : 9 Songs

2005 : Tristram Shandy : A Cock and Bull Story

2006 : The Road to Guantanamo

2007 : A Mighty Heart

2008 : Genova

2010 : The Shock Doctrine

2010 : The Killer Inside Me

2010 : The Trip

2011 : Trishna

2011 : 60 Seconds of Solitude in Year Zero

2012 : Everyday

2013 : A Very Englishman (The Look of Love)

2014 : The Face of an Angel

2014 : The Trip to Italy

2018 : The Wedding Guest

2019 : Greed

2020 : The Trip to Greece