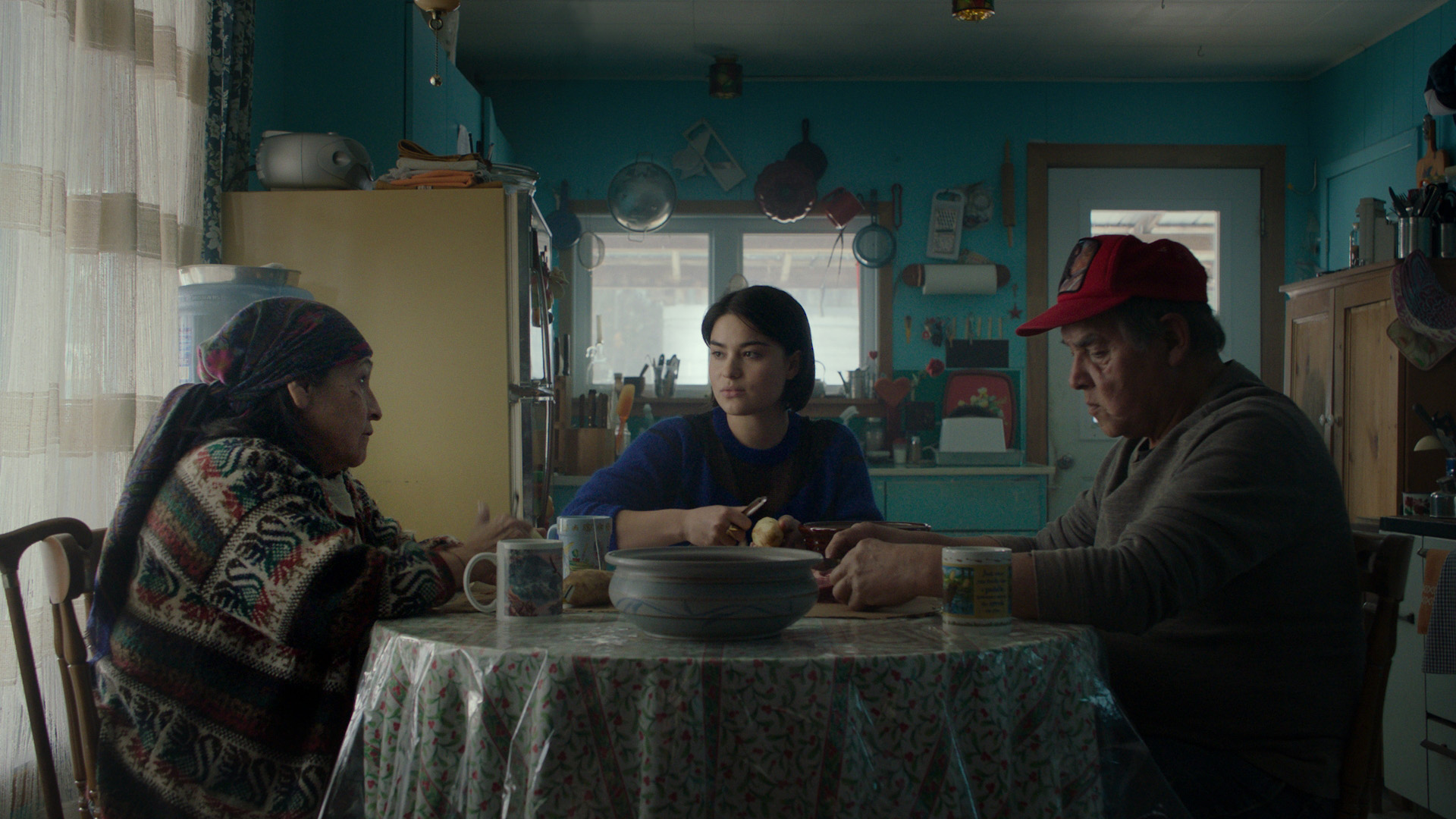 Monday
, October 25th, 2021
at 20:30
Monday
, October 25th, 2021
at 20:30
Location
Fernand-Seguin screening room
Date
October 19th - 25th, 2021
Cycle
Le Centre d'art et d'essai de la Cinémathèque québécoise (CAECQ) a pour mission de programmer prioritairement des documentaires et des fictions indépendantes québécoises, mais également des documentaires internationaux, des films d'animation et des films étrangers sous-titrés en français en privilégiant les occasions de rencontres entre le public et les artisans des films. Sa programmation est présentée conjointement à celle de la Cinémathèque québécoise sous la mention Nouveauté.
Film d'ouverture de la 50e édition du Festival du nouveau cinéma (FNC)
Prix du meilleur scénario, Centre national du cinéma et de l'image animée (CNC) et la Cinéfondation
Festival de Cannes 2017
Bootlegger
Directed by
Caroline Monnet
Language
VOF, anishinabemowin
Actors
Pascale Bussières, Devery Jacobs, Samian, Jacques Newashish
Synopsis
Mani, a master's student, returns to her community in northern Quebec where she grew up. Her painful past resurfaces. Resolved to reintegrate into the community, she gets involved in the debate around a referendum on allowing the free sale of alcohol in the community. Laura, a bootlegger, pockets the profits she makes there under the protection of the band council and her partner Raymond. The latter is still angry with Mani, whom he holds responsible for the death of his daughter in a fire. Two radically opposed women divide the community into two sides who face each other to determine the best path to independence.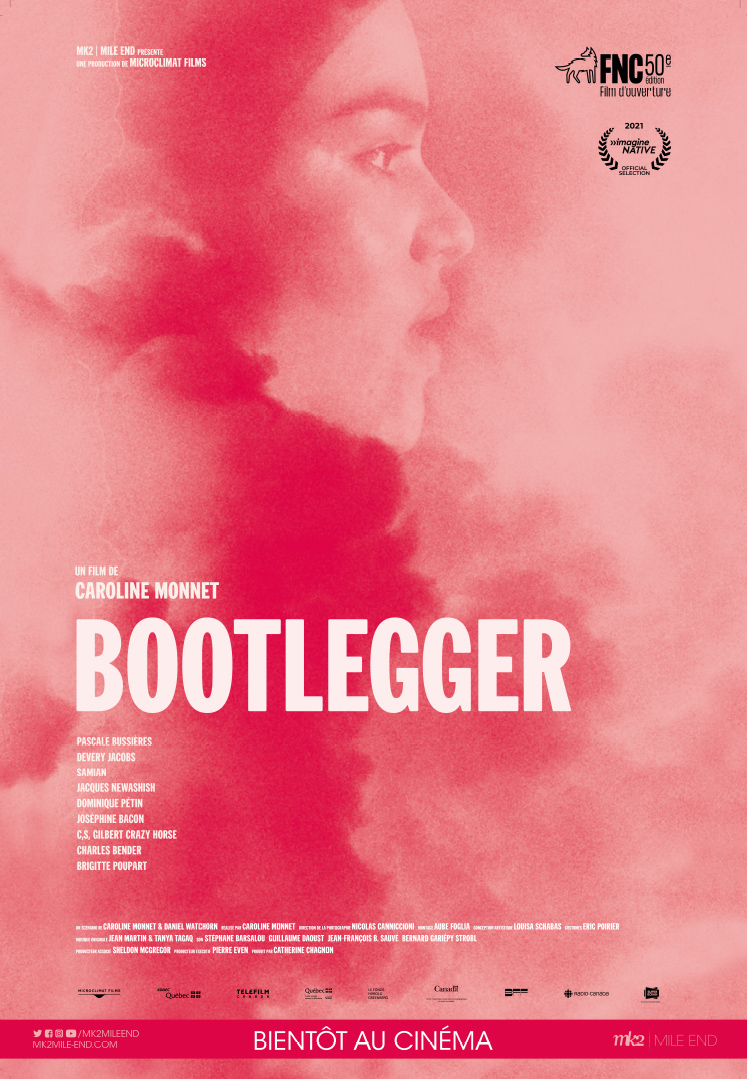 Cannes Film Festival - 2017
Best Screenplay, CNC and Cinéfondation
Caroline Monnet
Caroline Monnet is a multidisciplinary artist from Outaouais, Quebec. She studied in both Sociology and Communication at the University of Ottawa (Canada) and the University of Granada (Spain) before pursuing a career in visual arts and films. Her work has been programmed in exhibitions and festivals internationally, including the Palais de Tokyo (Paris), Haus der Kulturen der Welt (Berlin), TIFF, Sundance, Aesthetica (UK), Palm Springs (USA), Cannes Film Festival, Museum of Contemporary Art (Montréal), Arsenal Contemporary NY, Axenéo7 (Gatineau), Walter Phillips Gallery (Banff) and the National Art Gallery (Ottawa). In 2016, she was selected for the prestigious Cinéfondation residency in Paris. She is based in Montréal.
Photo : Ulysse Del Drago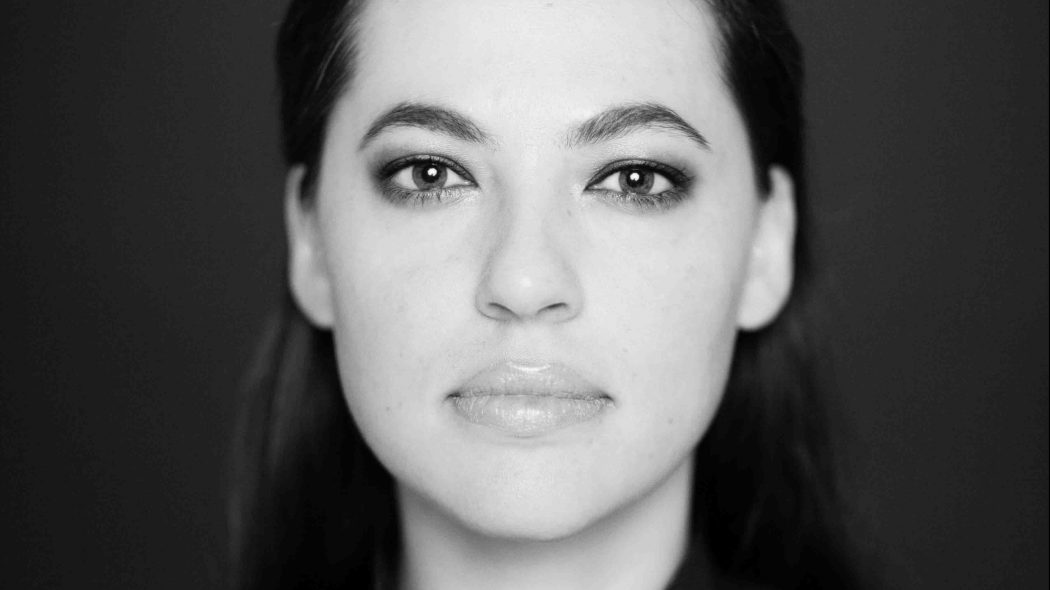 Caroline Monnet in conversation with Odile Tremblay by Réalisatrices équitables
About the movie
Devery Jacobs : Mani

Crazy Horse : Johnny

Brigitte Poupart

Jacob Whiteduck-Lavoie : Paul

Pascale Bussières

Joshua Odjick

Dominique Pétin

Charles Bender

Samian

Joséphine Bacon

Jacques Newashish
About Caroline Monnet
2021 Bootlegger

2018 Emptying the Tank (court métrage)

2016 Tshiuetin (court métrage)

2015 Mobilize (court métrage)

2015 The Embargo Project (court métrage)

2014 Roberta (court métrage)

2014 La mallette noire (court métrage)

2010 Warchild (court métrage)

2009 Ikwe (court métrage)
October 24th - 26th, 2021
There Are No False Undertakings