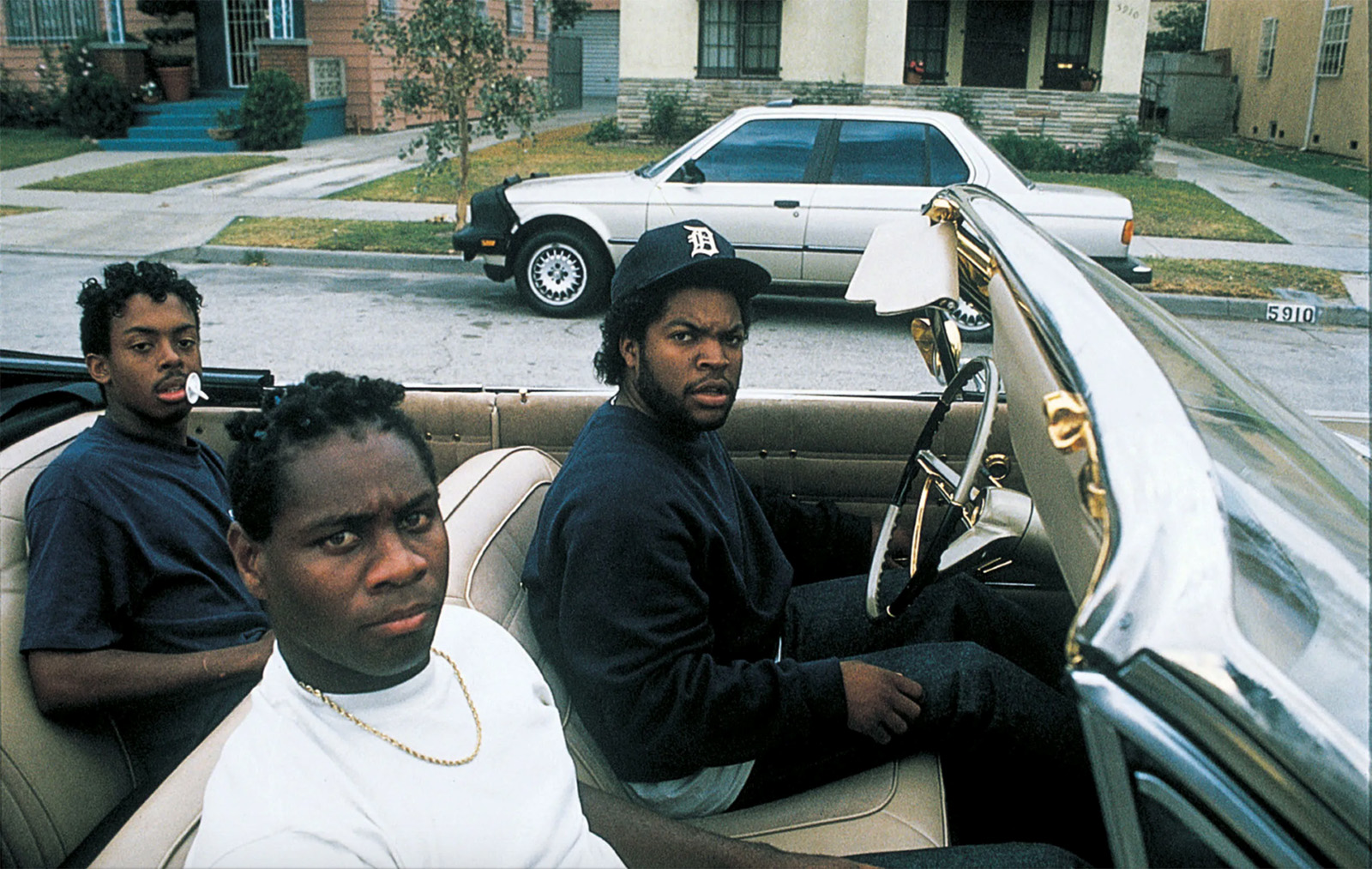 Location
Main screening room
Cycle
Black at the Camera is more than a hundred years of Black cinema. From silent cinema dealing with segregation to films testifying decolonization; from animation to documentaries, including historical reconstructions. The new generation is not left out, expressing itself with aplomb in all forms of contemporary cinema. This ensemble also reflects the work of Canadian and Quebec filmmakers, will be presented to the public at the Cinémathèque québécoise throughout the month of June.
This program, produced in collaboration with the Fabienne Colas Foundation and the Montreal International Black Film Festival, is also supported by the Cinémathèque Afrique of The Institut français.
Tickets will be on sale on May 20.
Boyz n the Hood
Directed by
John Singleton
Actors
Cuba Gooding Jr., Laurence Fishburne, Hudhail Al-Amir
Synopsis
This film follows the lives of three young men living in the Crenshaw ghetto in Los Angeles, dissecting questions of race, relationships, violence and opportunity of life.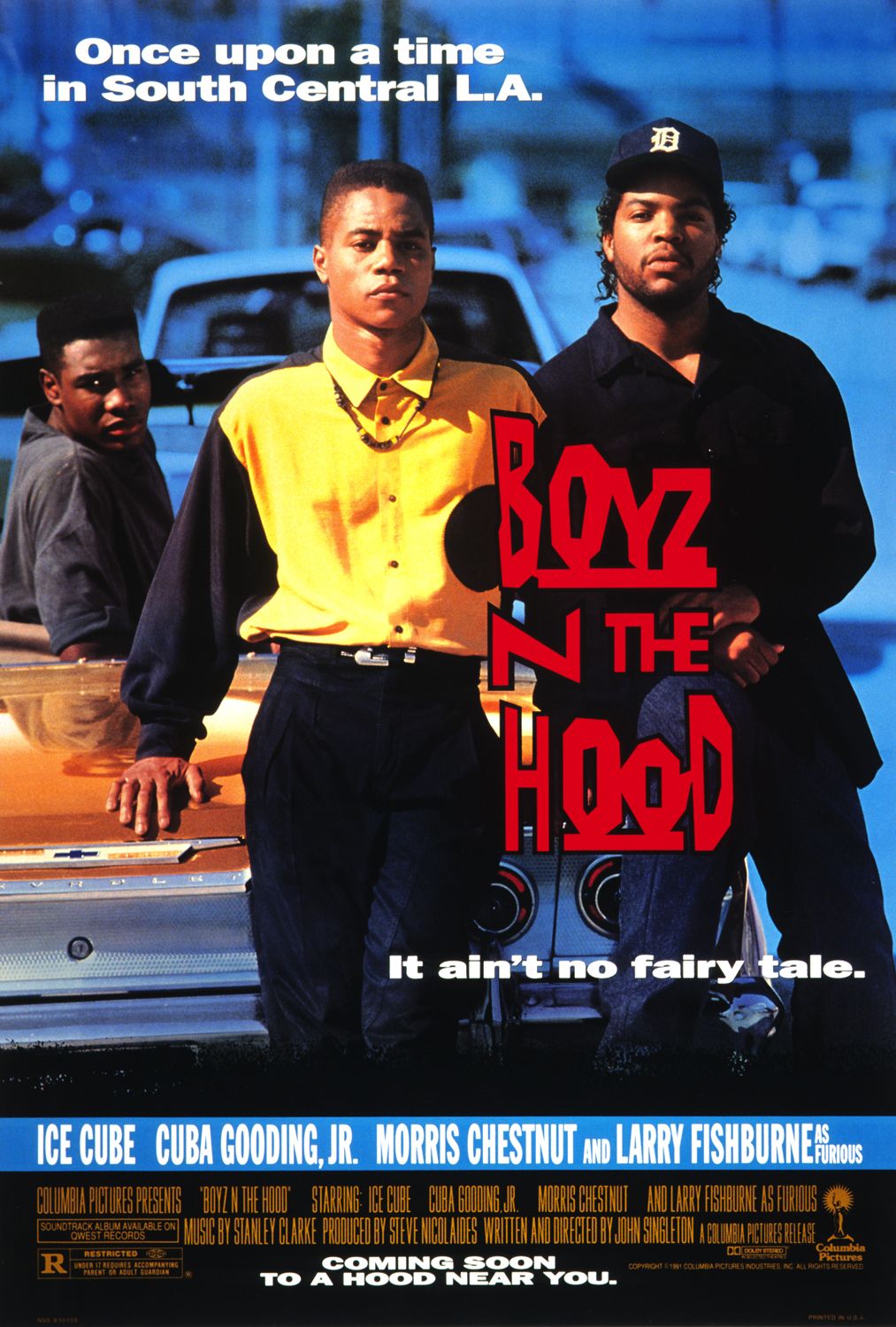 New York Film Critics Circle Award 1991
Meilleur nouveau réalisateur pour John Singleton
BMI Film and TV Awards 1992
Musique de film pour Stanley Clarke
National Film Preservation Board, États-Unis 2002
John Singleton
John Daniel Singleton (January 6, 1968 – April 28, 2019) was an American film director, screenwriter, producer, and actor. He was best known for writing and directing Boyz n the Hood in 1991, for which he was nominated for the Academy Award for Best Director, becoming, at age 24, the first African American and youngest person to have ever been nominated for that award. (Wikipedia)
Image : RollingStone Magazine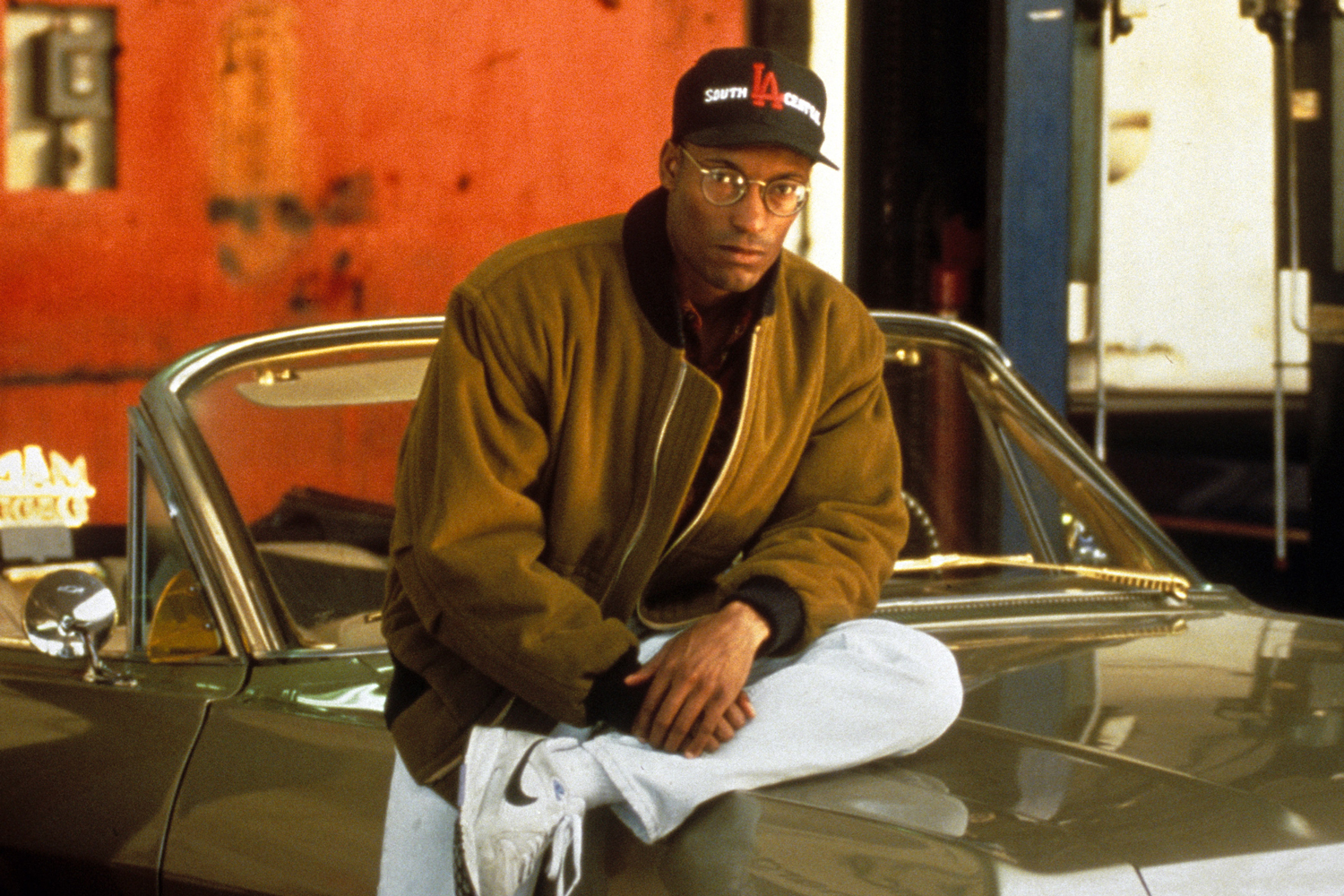 John was a brave artist and a true inspiration. His vision changed everything.
Boyz N the Hood 25th Anniversary: The Impact of the Film
Laurence Fishburne : Jason « Furious » Styles

Cuba Gooding Jr. : Tre Styles

Ice Cube : Darin « Doughboy » Baker

Morris Chestnut : Ricky Baker

Nia Long : Brandi

Angela Bassett : Reva Devereaux

Tyra Ferrell : Brenda Baker

Dedrick D. Gobert : Dooky

Regi Green : Chris

Baldwin C. Sykes : Monster

Regina King : Shalika

Lexie Bigham : Mad Dog

Vonte Sweet : Rick Rock

Desi Hines : Tre à l'âge de dix ans

Baha Jackson : « Doughboy » Baker at 10 years old

Kenneth A Brown : Lil Chris

Donovan McCrary : Ricky at 10 years old
More on John Singleton
1991 : Boyz N the Hood

1992 : Remember the Time (clip de Michael Jackson)

1993 : Poetic Justice

1995 : Fièvre à Columbus University (Higher Learning)

1997 : Rosewood

2000 : Shaft

2001 : Baby Boy

2003 : 2 Fast 2 Furious

2005 : Quatre frères (Four Brothers)

2010 : 30 for 30 (série télévisée documentaire) - saison 1, épisode 28

2011 : Identité secrète (Abduction)

2015 : Empire (série télévisée) - saison 1, épisode 5

2016 : American Crime Story (série télévisée) - saison 1, épisode 5

2017 : Billions (série télévisée) - saison 2, épisode 7

2017-2018 : Snowfall (série télévisée) - 2 épisodes