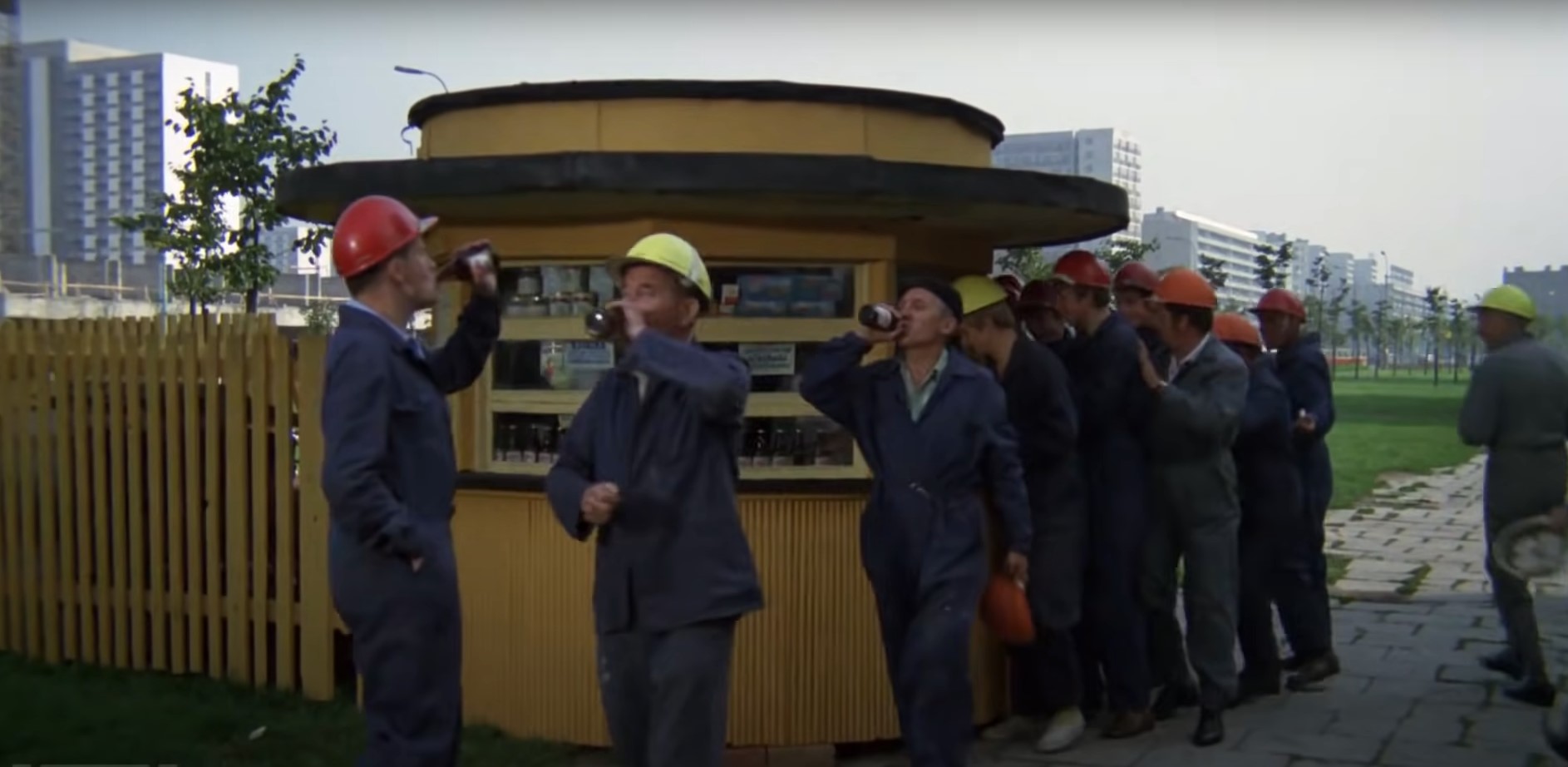 Nie lubie poniedzialku (English subtitles)
Location
Main screening room
Cycle
Absurdity was a reality in the socialist republics of Eastern Europe until 1989. It was a response to the failures of the public services, to the pretenses, to the feeling of physical confinement. More than in Western Europe, the absurd in the East was a concrete and daily experience. On the occasion of the 30th anniversary of the liberation of the former "People's Republics", we present works from Ukraine, Lithuania, Latvia, Romania, Poland, Hungary, the former East Germany, the former Czechoslovakia. Most of the films are the first digital restorations. Guest programmer: Gabriel M. Paletz.
I Hate Mondays
Directed by
Tadeusz Chmielewski
Language
Polish with English subtitles
Actors
Kazimierz Witkiewicz, Bogusz Bilewski, Zygmunt Apostoi
Synopsis
This lighthearted comedy pictures a late summer day in a bygone Eastern Europe. The movie's peculiar magic turns dysfunctional socialist Warsaw into a slapstick playground that recalls Jacques Tati's Playtime. The movie's gags and indulgent tone might engender nostalgia for the Iron Curtain. But the film also recalls the ruckuses of dawn trash hauls, heroic workers who booze and snooze through the day, interminable construction projects, and inevitable shortages that contradicted the claims of socialist perfection. This enjoyable film balances criticism and lyricism in its portrait ofthe forgotten details of daily life in one of the people's republics. (Gabriel M. Paletz)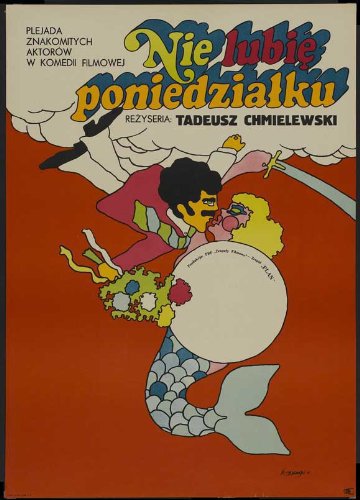 Tadeusz Chmielewski
Tadeusz Chemielewski is a Polish film director, screenwriter and producer. During World War II, he joined the Armia Krajowa. He graduated from the National Film School in Łódź in 1954 and started as an assistant director, among others for the film Podhale w ogniu by Jan Batory. His first feature film Ewa chce spać (Eva Wants to Sleep) won the Golden Seashell at the San Sebastian Film Festival in 1958 and Best Film at the Mar del Plata Film Festival in 1959. He became famous for his comedy "How I provoked the Second World War" in 1970, which is considered a cult film in Poland. Member of the Association of Polish Filmmakers, he then became vice-president and received the silver medal Gloria Artis in 2010. In 2011, at the ceremony of the Orły he received the special trophy for his contribution to national cinema.