La contemplation du mystère (VOF)
Location
Fernand-Seguin screening room
Date
October 22nd - 28th, 2021
Cycle
The mission of the Centre d'art et d'essai de la Cinémathèque québécoise (CAECQ) is to primary program Quebec-made documentaries and independent fiction, as well as international documentaries, animated and foreign films, while encouraging opportunities for meetings between the public and the artists. Its programming is presented in conjunction with the Cinémathèque québécoise's under the label Nouveauté.
Les séances du 23, 25 et 27 octobre seront suivies d'un Q&A avec le réalisateur.
La contemplation du mystère
Directed by
Albéric Aurtenèche
Actors
Emmanuel Schwartz, Sarah-Jeanne Labrosse, Gilles Renaud
Synopsis
One year after the horrific hunting accident that killed his father, a disillusioned and anxious thirty-something goes back to the lands he inherited for an unusual tribute held by local hunters. Threatened by an enigmatic stranger but decided to confront his recurring nightmares, Éloi unknowingly ventures on the trail leading to the Monarch, the king of the forest, who might hold the key to all mystery.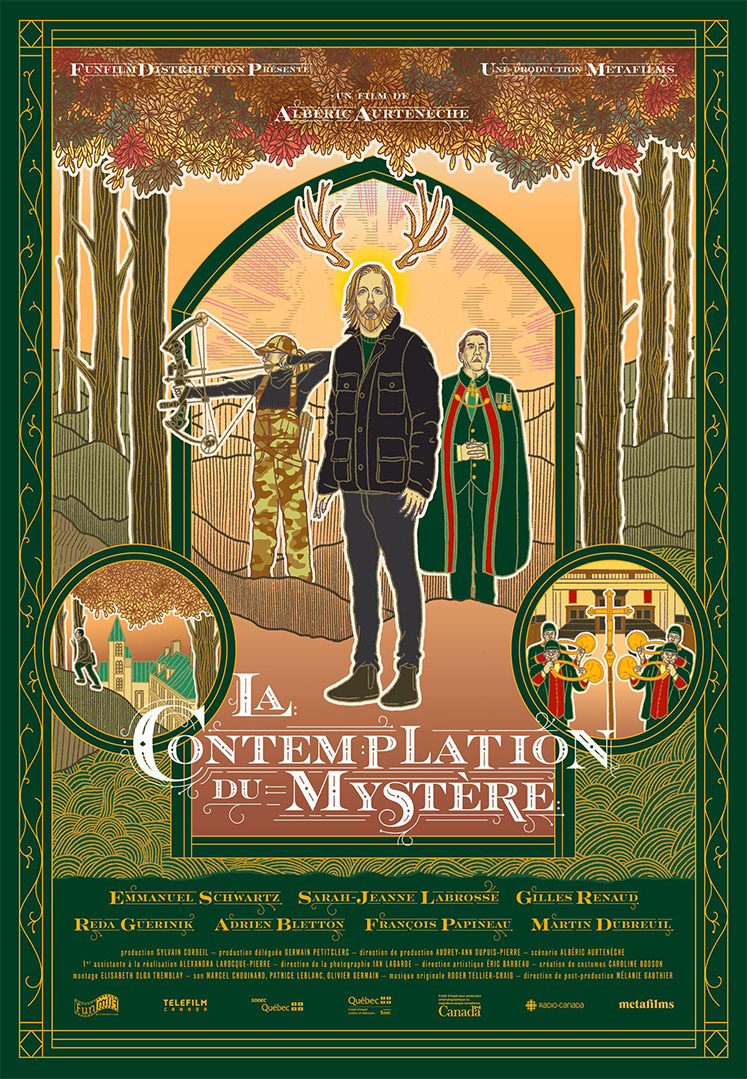 Albéric Aurtenèche
Albéric Aurtenèche is a Canadian film director. He is most noted for his short film Opening Up (M'ouvrir), which won the Jutra Award for Best Live Action Short Film in 2011. Born in Paris, France and raised in Montreal, Quebec, he studied film at Concordia University. His debut feature film, La contemplation du mystère, entered production in 2019, and was longlisted for the Directors Guild of Canada's DGC Discovery Award in 2020. Wikipedia.
Photo : Roni Beeri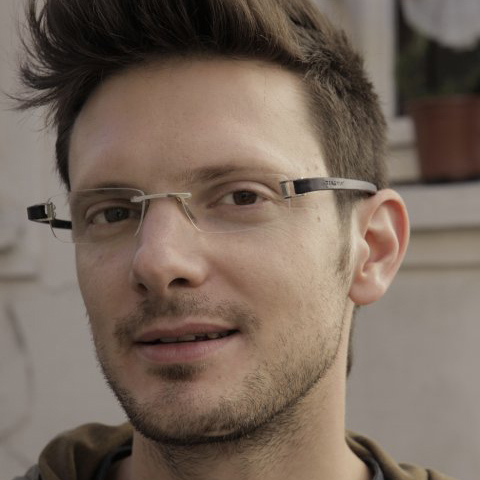 Emmanuel Schwartz : Éloi

Sarah-Jeanne Labrosse

Gilles Renaud

Eric Clark : Officier CBSA