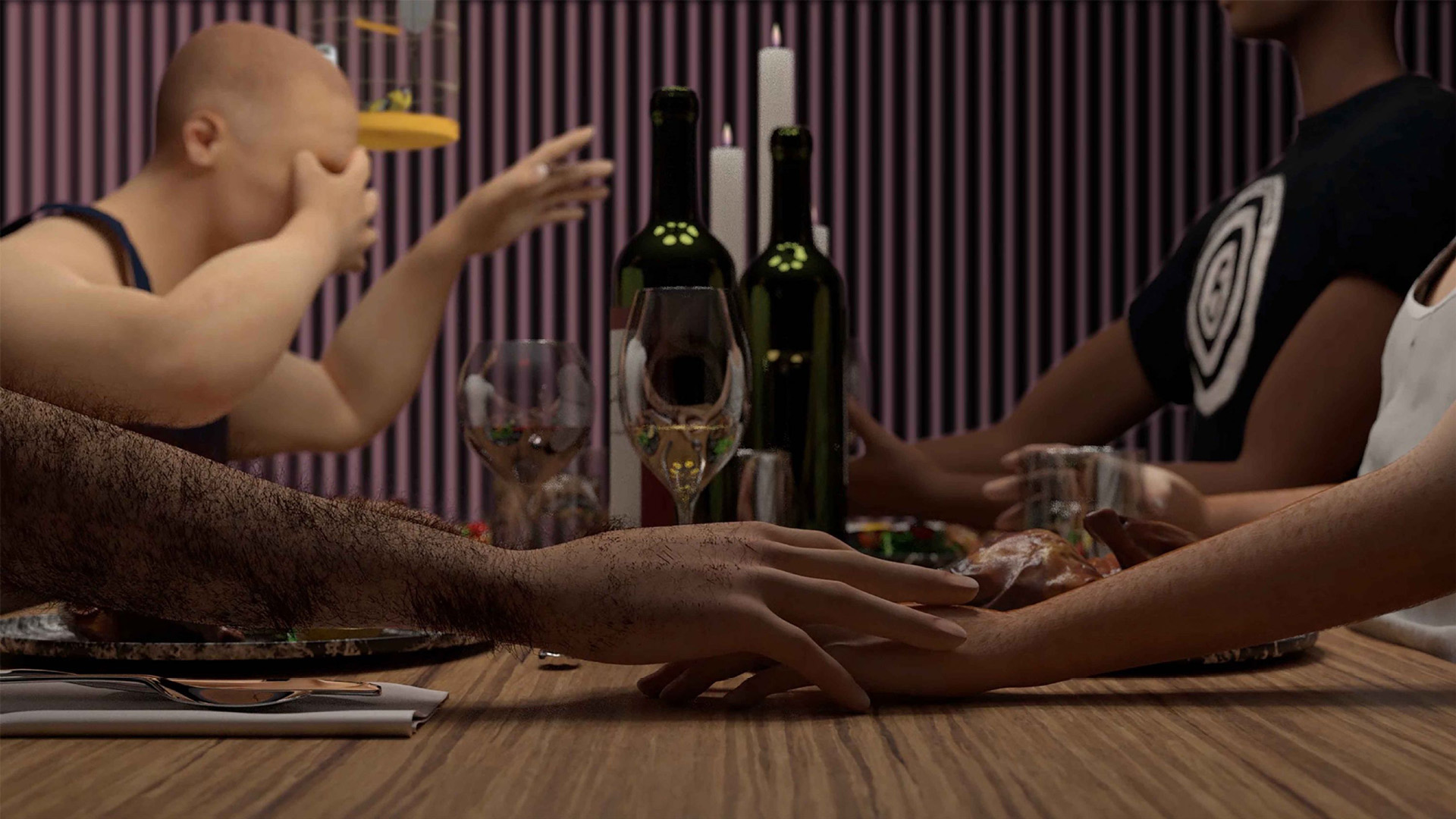 Les Vidéographes : Le gai savoir
Location
Main screening room
Cycle
En 2021, Vidéographe fête ses 50 ans d'engagement continu envers la recherche et le rayonnement de la vidéo et des pratiques expérimentales de l'image en mouvement. Toujours animé par le feu de ses fondateurs et fondatrices, Vidéographe propose une célébration traçant des ponts entre les générations d'artistes qui s'y sont rassemblé.e.s et qui sera axée sur la création, la collaboration et le partage des œuvres de sa collection.
Maxime - fiction 05
Directed by
Le groupe Épopée
Language
French with English subtitles
Synopsis
This video contains elements that may not be suitable for some viewers.
In Montreal, sex work, drug use and homelessness are found in the district bound by the streets of St. Denis, De Lorimier, Viger and Sherbrooke. This is where Épopée emerged. epopee.me consists of a series of short films made in collaboration with drug users and sex workers living and working in a part of town that has come to be dedicated to the excluded.
The website is made up of stories—nine Fictions and thirteen Trajets—written and filmed in collaboration with male sex workers. For Épopée, cinema (writing, shooting, editing and screening) becomes an emancipatory tool for the building of community.
These films are not simply portraits, whether real or fictional, of their protagonists: instead they combine to paint a highly emotional and political impression of our first world, its structure and the segregation on which it is based.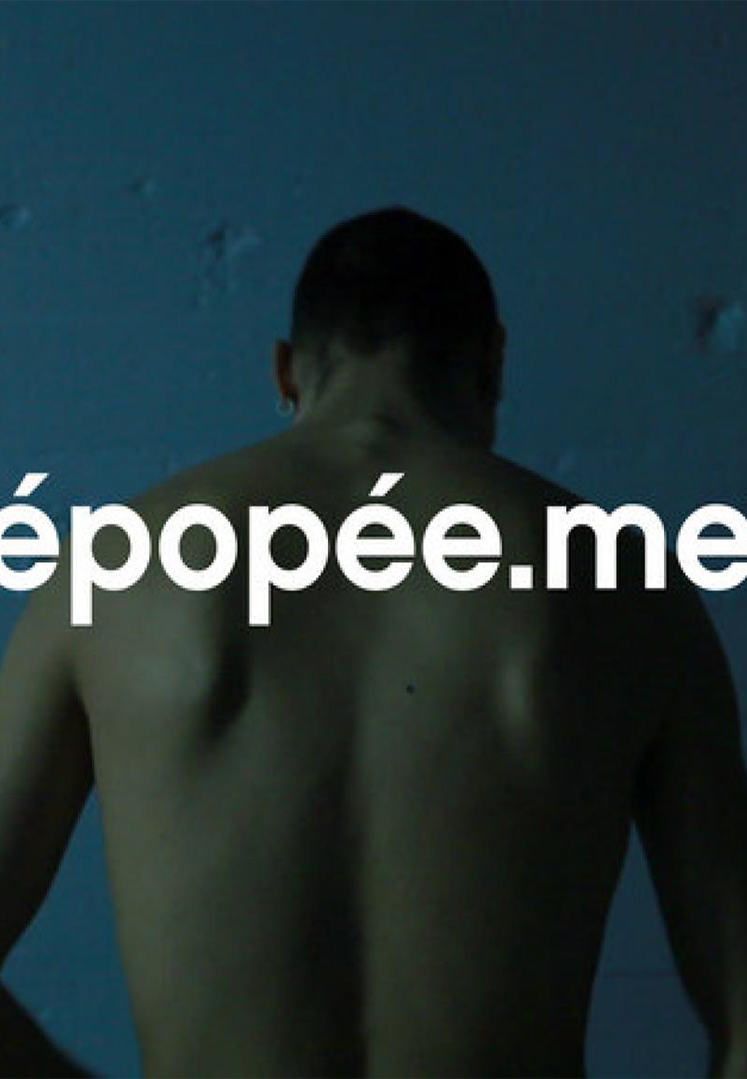 An Ogre's Desire
Language
English subtitles
Synopsis
Identifying himself intimately with serial killer John Wayne Gacy, the director uses the camera to take hold of the actors, constructing fantasies that lead them to believe they are the victims in a film yet to be made. The young men, aged 19 to 26, speak from the heart about love and prostitution. Their search leads us into another world. Is this the world of John Wayne Gacy?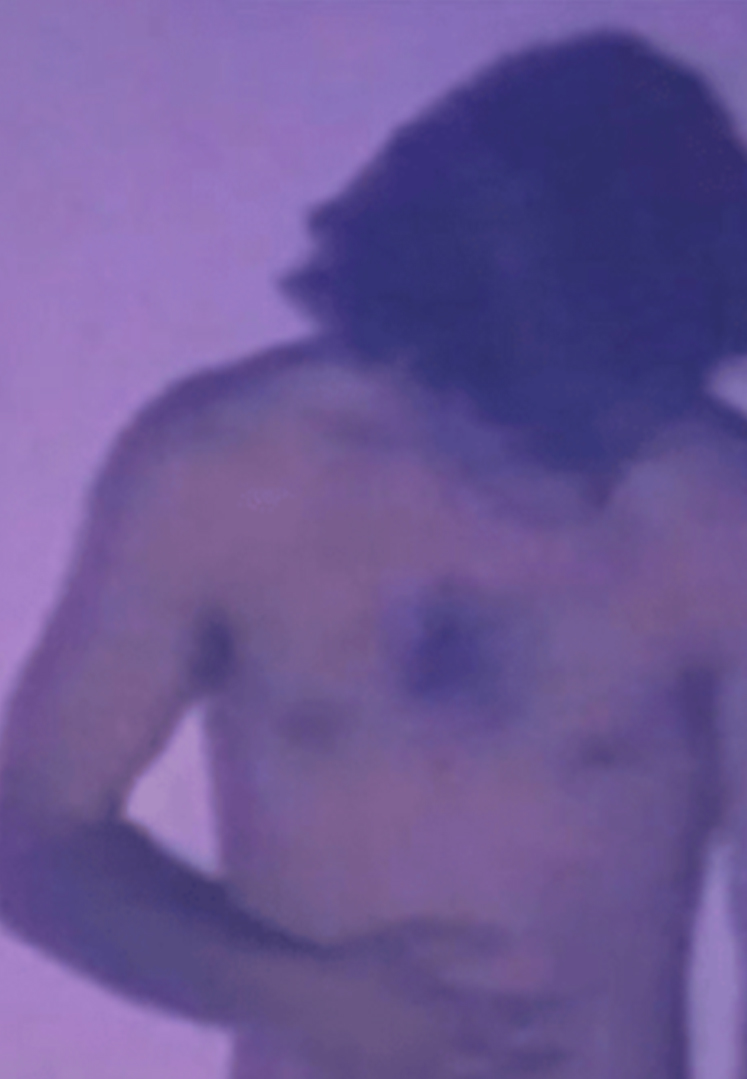 Le récit d'A
Directed by
Esther Valiquette
Language
French and English with French subtitles
Synopsis
Le Récit d'A consists of a series of tales which take place within the same video : parallel universes which reflect each other without ever meeting. The tale of Andrew, a travelogue and the thoughts of Edmond Jabes are all elements in the free play of the composition. "I use autobiographical traces (made with scans and in Super 8) to speak of vaster spaces : the existential desert of Jabes; the desert of the 1990s; our youth devastated by AIDS; my life deprived of its youth. The video also speaks of a way of seeing, of a change in consciousness, and of what can open up, even in the face of such a seemingly disastrous result". (Esther Valiquette)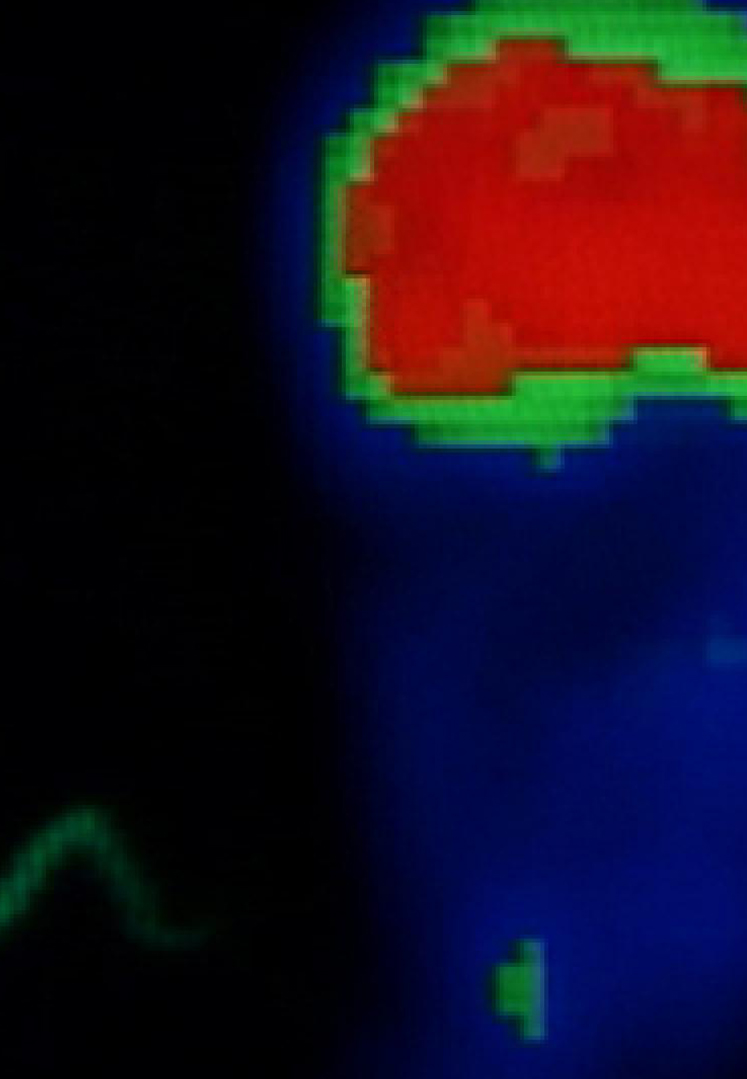 Heaven or Montréal
Synopsis
Does absence leave a mark? Is silence heard? Reflecting on the premature death of a young dancer and artist, Heaven or Montreal points to unfinished ideas, creating "outlines" of lost energy and imagination. As a finale, it summons all its desperation and asks for silence to speak and stillness to dance. Ian Middleton, its co-author, died in 1993 of AIDS-related causes.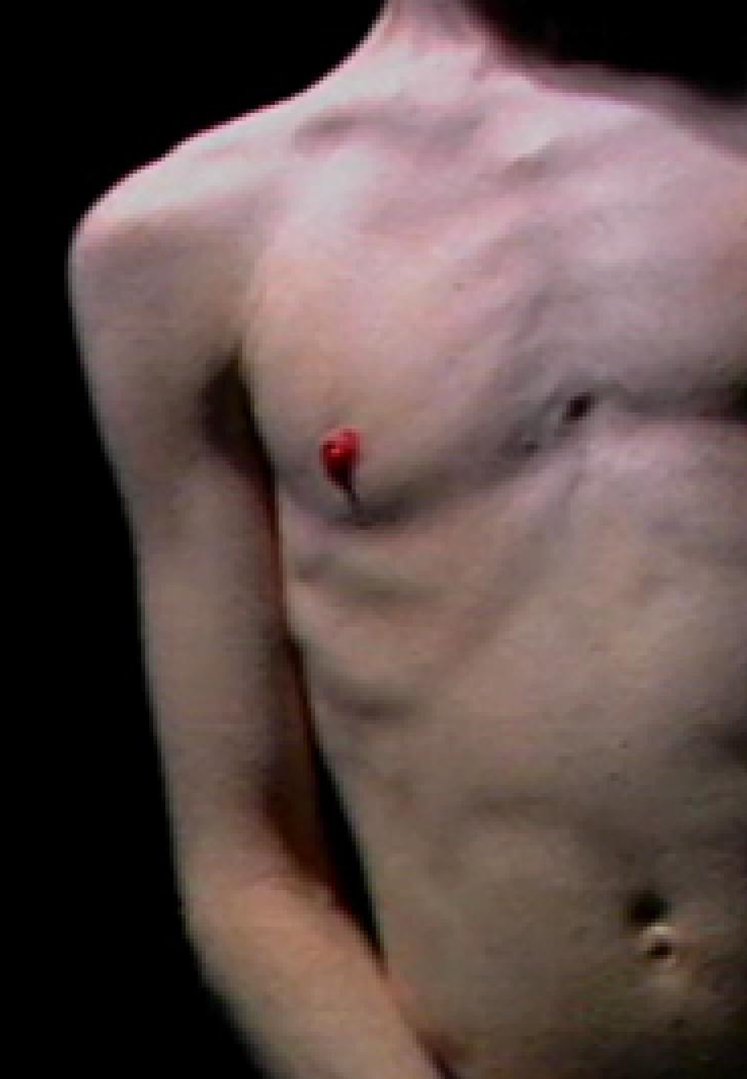 Made Up
Directed by
Owen Eric Wood
Synopsis
What is masculinity? What is it to be a man? How do these terms apply to homosexual identity? In reaction to homophobic behaviour towards gay men, Made Up criticizes how gays are often dismissed for being too "effeminate", too "flamboyant" or not "straight-acting" enough. While the interview subject speaks of his physical preferences in men off screen, the images show a man's physical appearance gradually changing to contradict the narrative being told. Through manipulations of both sound and image, Made Up demonstrates how social constructs are made and how they can be deconstructed.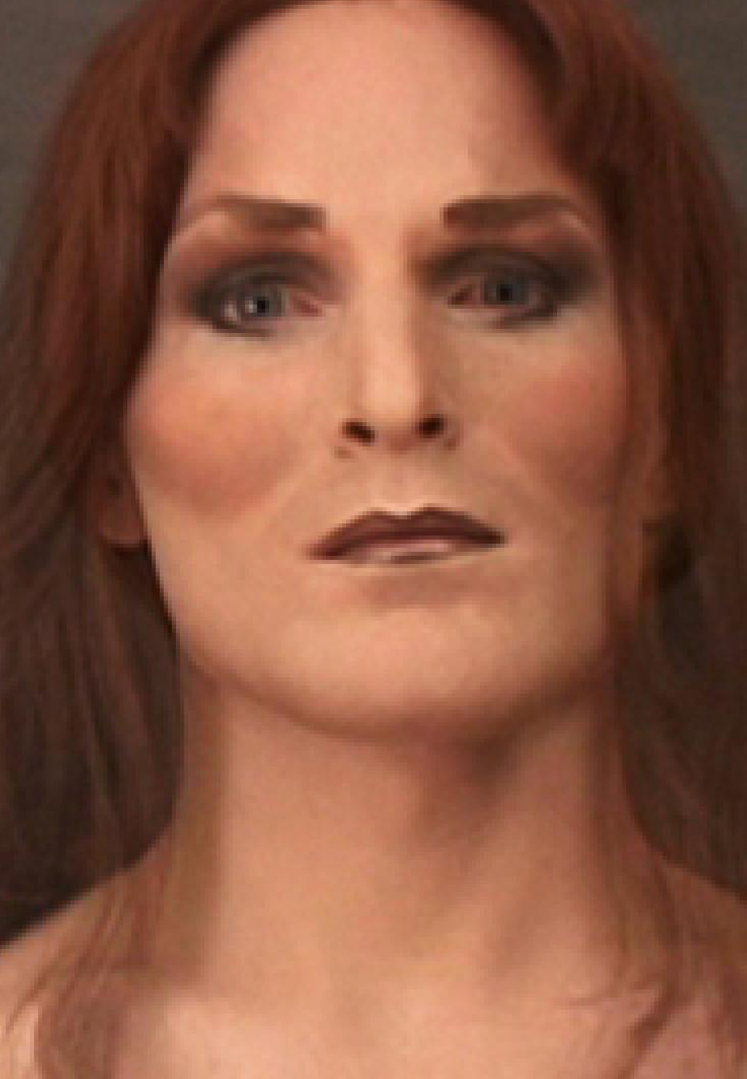 Lèvres bleues
Directed by
Philippe Hamelin
Synopsis
Lèvre bleues is interested in the use of computer-generated images as a tool of reconstitution and applies it to the reconstruction of a loving memory.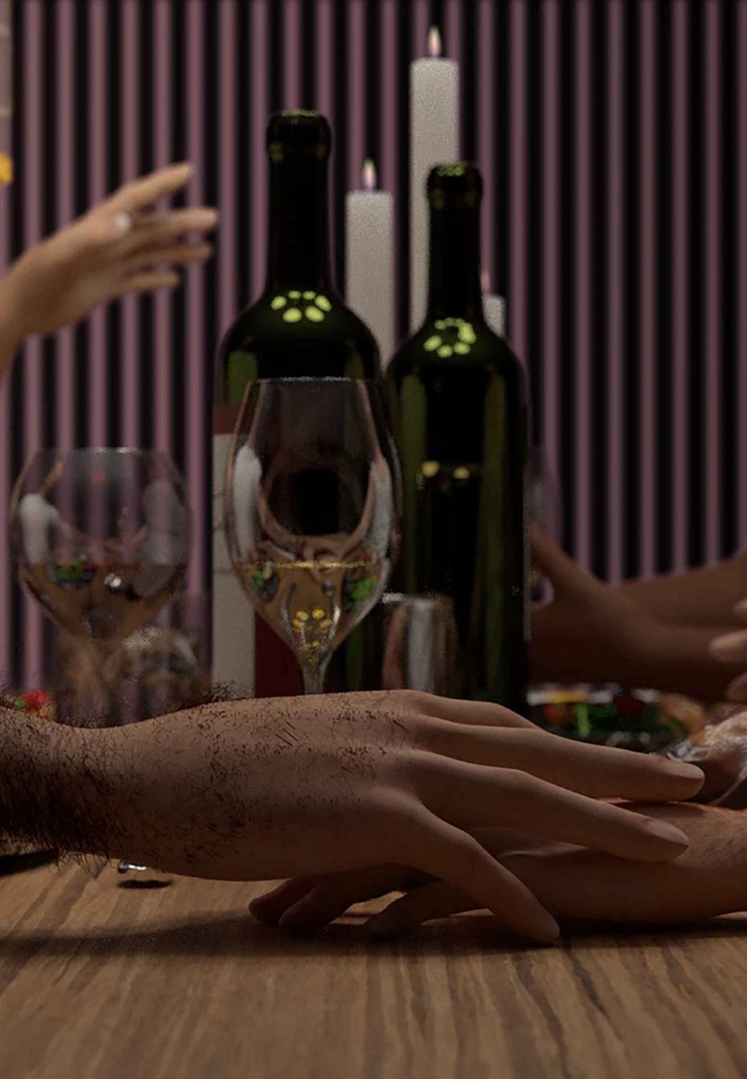 December 8th, 2021
No Place like Home - Les films de Louise Bourque (part 1)