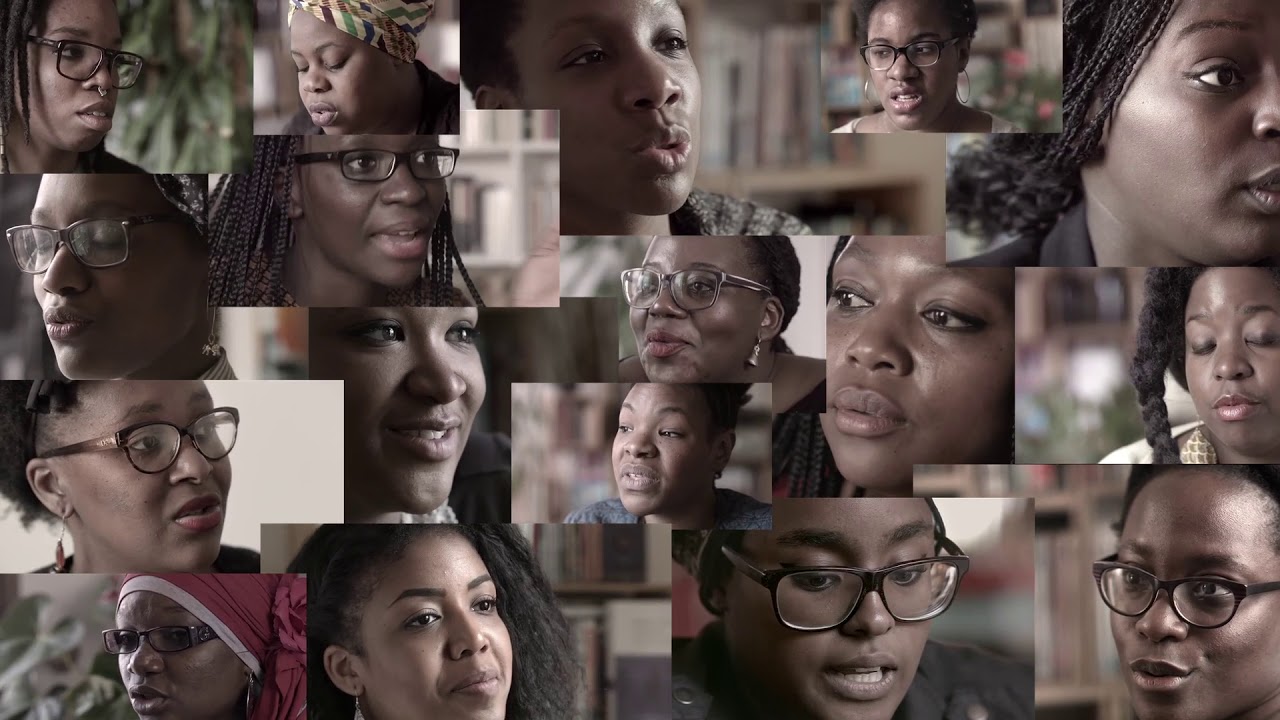 Location
Main screening room
Cycle
Black at the Camera is more than a hundred years of Black cinema. From silent cinema dealing with segregation to films testifying decolonization; from animation to documentaries, including historical reconstructions. The new generation is not left out, expressing itself with aplomb in all forms of contemporary cinema. This ensemble also reflects the work of Canadian and Quebec filmmakers, will be presented to the public at the Cinémathèque québécoise throughout the month of June.
This program, produced in collaboration with the Fabienne Colas Foundation and the Montreal International Black Film Festival, is also supported by the Cinémathèque Afrique of The Institut français.
Tickets will be on sale on May 20.
Ouvrir la voix
Language
French with English subtitles
Synopsis
What does it mean to be a black woman in French-speaking Europe today? Rather than letting sociological "experts" speak, Afro-feminist filmmaker Amandine Guay renews the art of the interview by giving the floor to the first people concerned: black women from the European colonial history in Africa and the West Indies.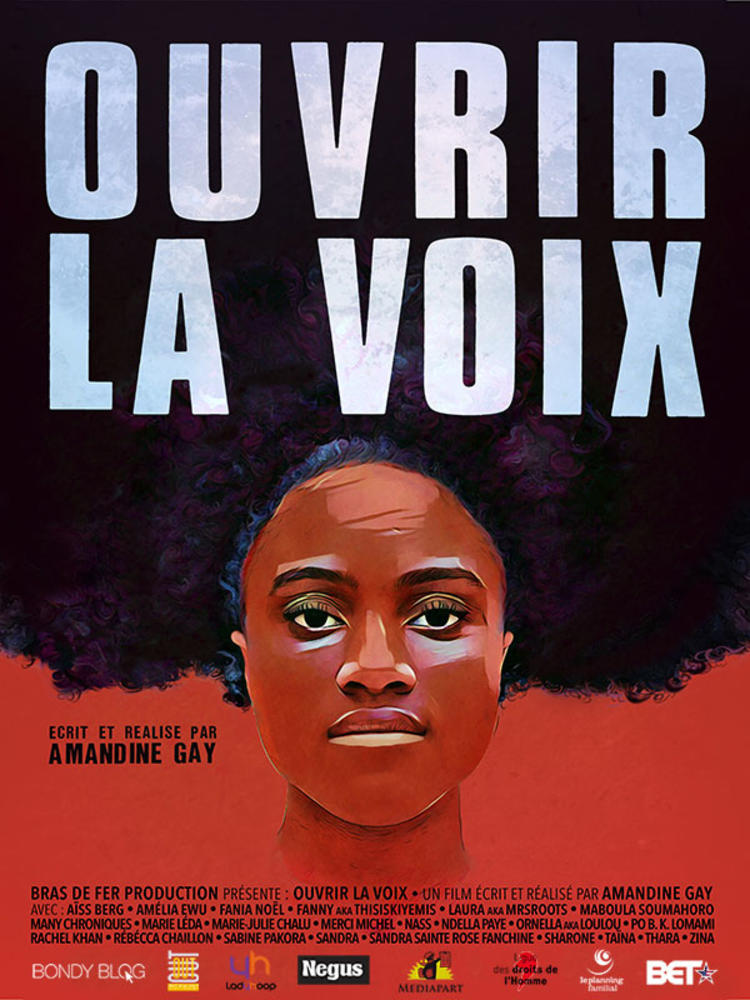 Amandine Gay
Amandine Gay (born October 16, 1984) is a French feminist, filmmaker, researcher and actress. Her first film Ouvrir la Voix is a documentary giving voice to Black women in France that aims to give an other approach of feminist movements. The film received the Out d'or for artistic creation in 2017. (Wikipedia)
Image : SUU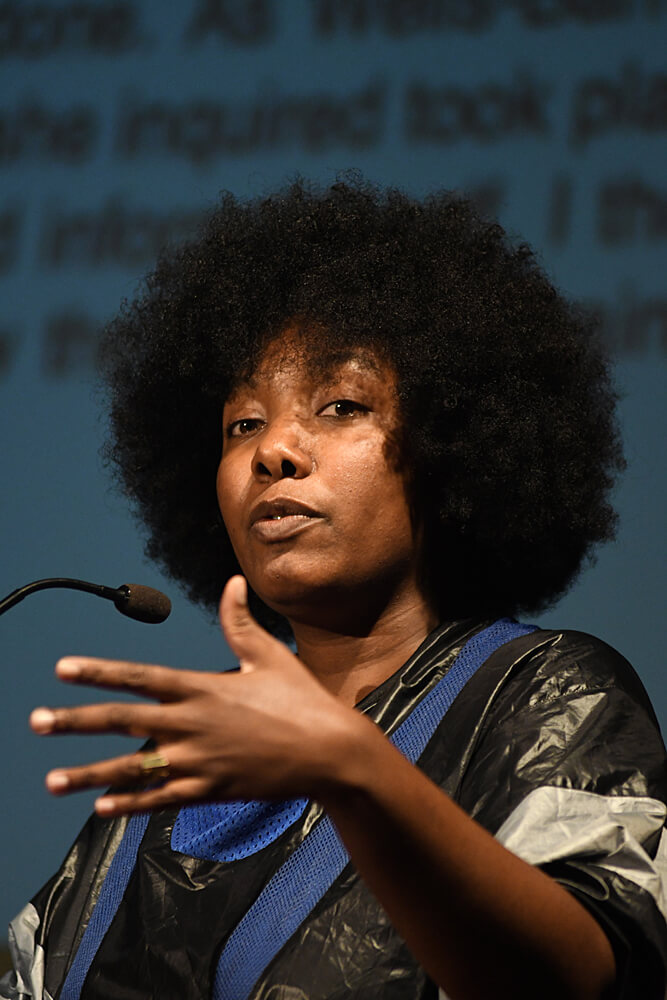 La race est une construction sociale. L'identité noire rime avec les préjugés des autres. On fait attention pour ne pas être en retard, pour demeurer d'une propreté exemplaire, afin de ne pas nourrir les clichés plaqués sur nous. Comment on se perçoit soi-même en tant que personne noire, c'est le propos du film.
Ouvrir la voix : à l'écoute des femmes noires
Issues de l'histoire coloniale, elles parlent d'éducation, de sexualité, de stéréotypes incrustés, de religion, de beauté, d'homosexualité, de dépression, d'ostracisme, de fantasmes masculins à leur endroit. Aucune voix hors champ, mais des témoignages bouleversants et allumés servis par des femmes superbes...
Aiss Berg

Amelia Ewu

Eléonore

Fania Noël

Fanny aka Thisiskyemis

Laura aka Mrsoots

Maboula Soumahoro

Many Chroniques

Marie Leda

Marie Julie Chalu

Merci Michel

Nass

Ndell a Paye

Ornella aka Loulou

Po B.K Lomani

Rachel Khan

Rébecca Chaillon

Sabine Pakora

Sandra

Sandra Sainte Rose

Fanchine

Sharone

Taina

Thara

Zina
More on Amandine Gay
2015, préface intitulée « Lâche le micro ! 150 ans de luttes des femmes noires pour le droit à l'auto-détermination » pour la traduction française du premier livre de bell hooks, Ne suis-je pas une femme ? Femmes noires et féminisme, paru aux éditions Cambourakis en septembre 201524. (ISBN 9782366241624).

2015, article, Deny and Punish: A French History of Concealed Violence. The Charlie Hebdo Attacks and Their Aftermath. revue OCCASION25,26

2015, article, L'expérience des racisées en milieu universitaire: entre résistance, agency et lutte pour la légitimité; 7e Congrès international des recherches féministes francophones (CIRFF)

2018, ouvrage collectif "Éloges des Mauvaise Herbes: Ce que nous devons à la ZAD", La crise d'une utopie blanche? coordonné parJade Lindgaard. Paris: L'Arche, page 157 à 16527

2018, ouvrage collectif "Décolonisons les arts !" sous la direction de Leïla Cukierman, Gerty Dambury et Françoise Vergès28,29

2019, ouvrage collectif "Reach everyone on the Planet..." What's a word?, coordonné par Kimberlé Crenshaw 30

2021, Préface du collectif, Lettres du Bangwe, Paris, éditions Bora, 348 pages, préface de page 11 à 1531

2021, Une poupée en chocolat livre à venir aux éditions La Découverte