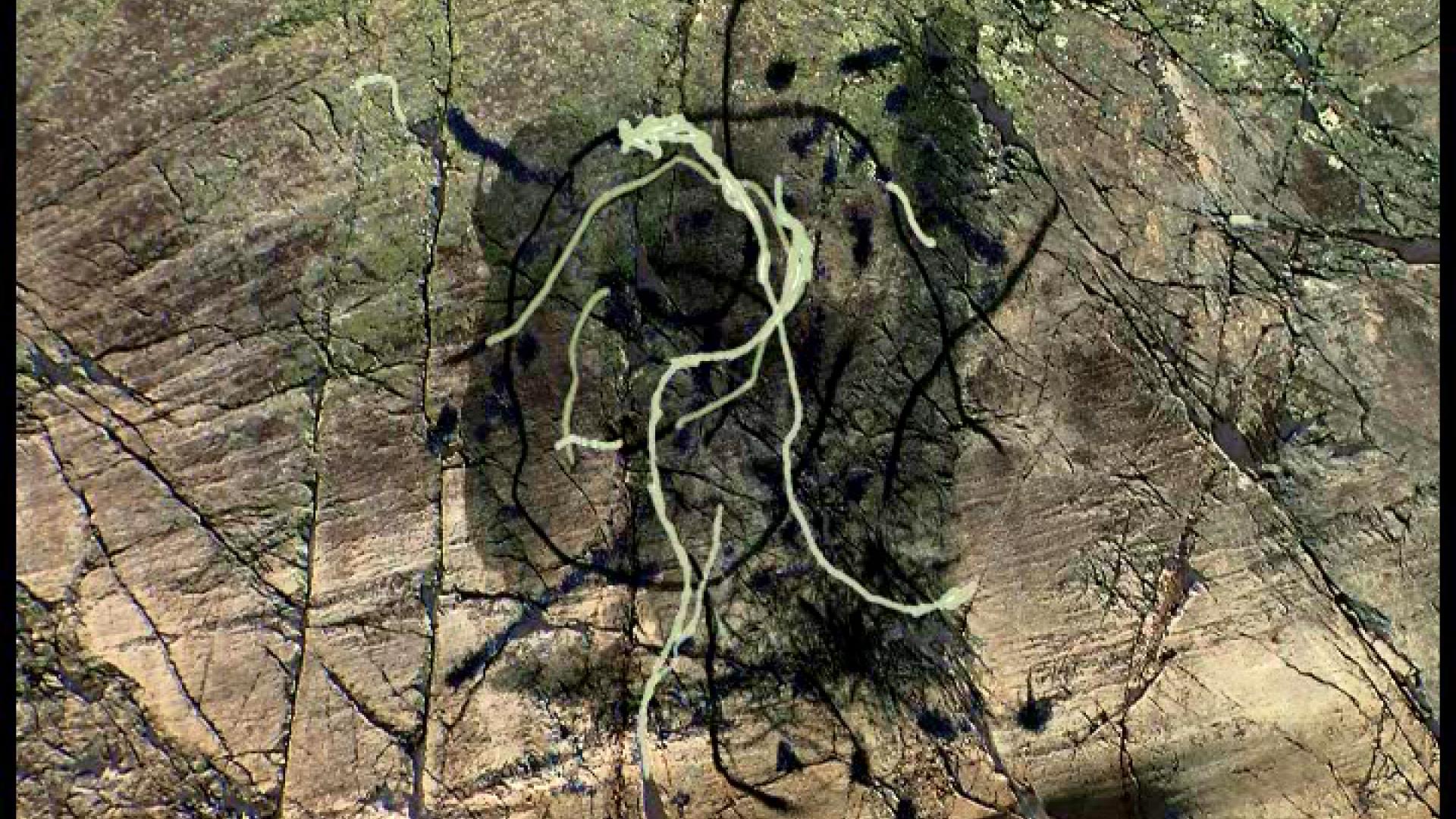 Location
Main screening room
Cycle
Pierre Hébert : Places and Monuments
Depuis maintenant plusieurs années, le cinéaste d'animation Pierre Hébert travaille à une série de films de différents formats, sous le titre générique de Lieux et monuments. Travaillés parfois comme des carnets de voyages, mais aussi comme autant de films essais géopolitiques, cette série ambitieuse est unique dans le parcours au long cours de Pierre Hébert. Nous allons présenter la série complète en quatre séances successives, en débutant par la projection en primeur du plus récent volet, Le mont Fuji vu d'un train en marche.
La projection sera suivie d'une discussion avec le réalisateur
Songs and Dances of the Inanimate World: The Subway
Genre
Animation, Experimental
Synopsis
In this animated film without words, filmmaker Pierre Hébert and musicians Robert Lepage and René Lussier worked together, and separately, in their respective media. This cinema/music performance recreates, impressionistically, the dehumanizing environment of the urban subway. Drawings etch the outlines of people hurtling through space in underground tunnels. The soundtrack, elemental and atonal, gives compelling expression to their alienation.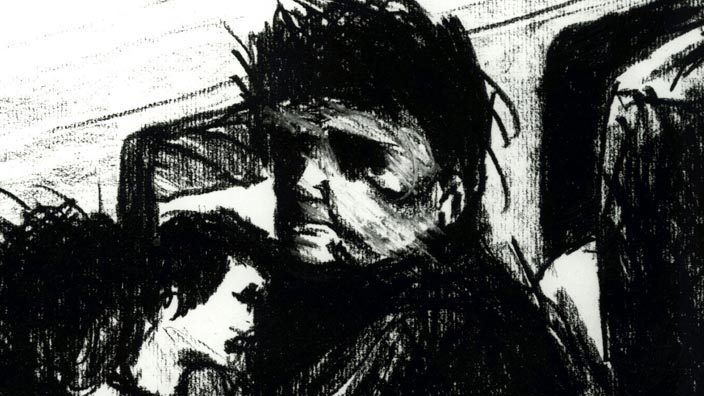 The Statue of Giordano Bruno
Directed by
Pierre Hébert et Bob Ostertag
Genre
Animation, Experimental
Synopsis
This film was made out of the capture of a live animation performance presented in Rome in January 2005 by Pierre Hébert and the musician Bob Ostertag. It is based on live action shooting done that same afternoon on the Campo dei Fiori where the philosopher Giordano Bruno was burned by the Inquisition in 1600. A commemorative statue was erected in the 19th century, that somberly dominate the market held everyday on the piazza. The film is about the resurgence of the past in this place where normal daily activities go on imperturbably. The capture of the performance was reworked, shortened and complemented with more studio performances.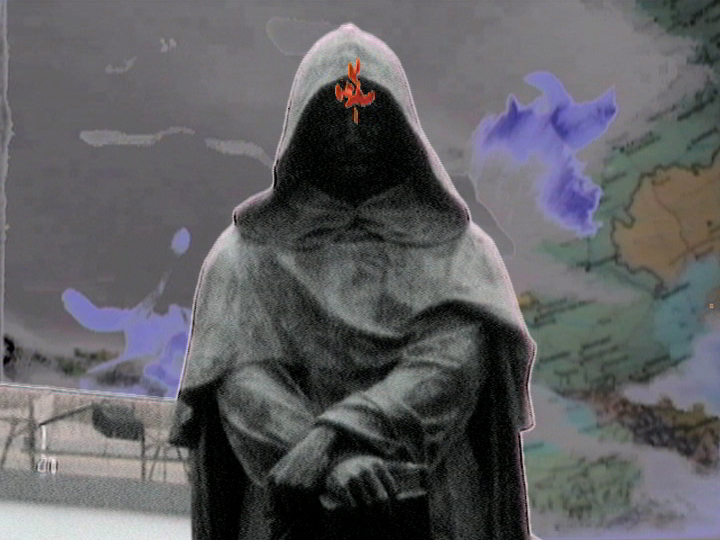 Herqueville
Synopsis
The Herqueville shoreline lies downhill from the Cogema nuclear waste processing plant, one of the world's largest. Its vitrified wastes are buried deep in the granite substrate at La Hague. In the summer of 2003, Michelle Corbisier and Serge Meurant, two friends of Pierre Hébert, visited Herqueville. Afterward, they created a series of etchings and poems. Wishing to associate himself with their modest poetic undertaking, Pierre Hébert filmed there in July 2005.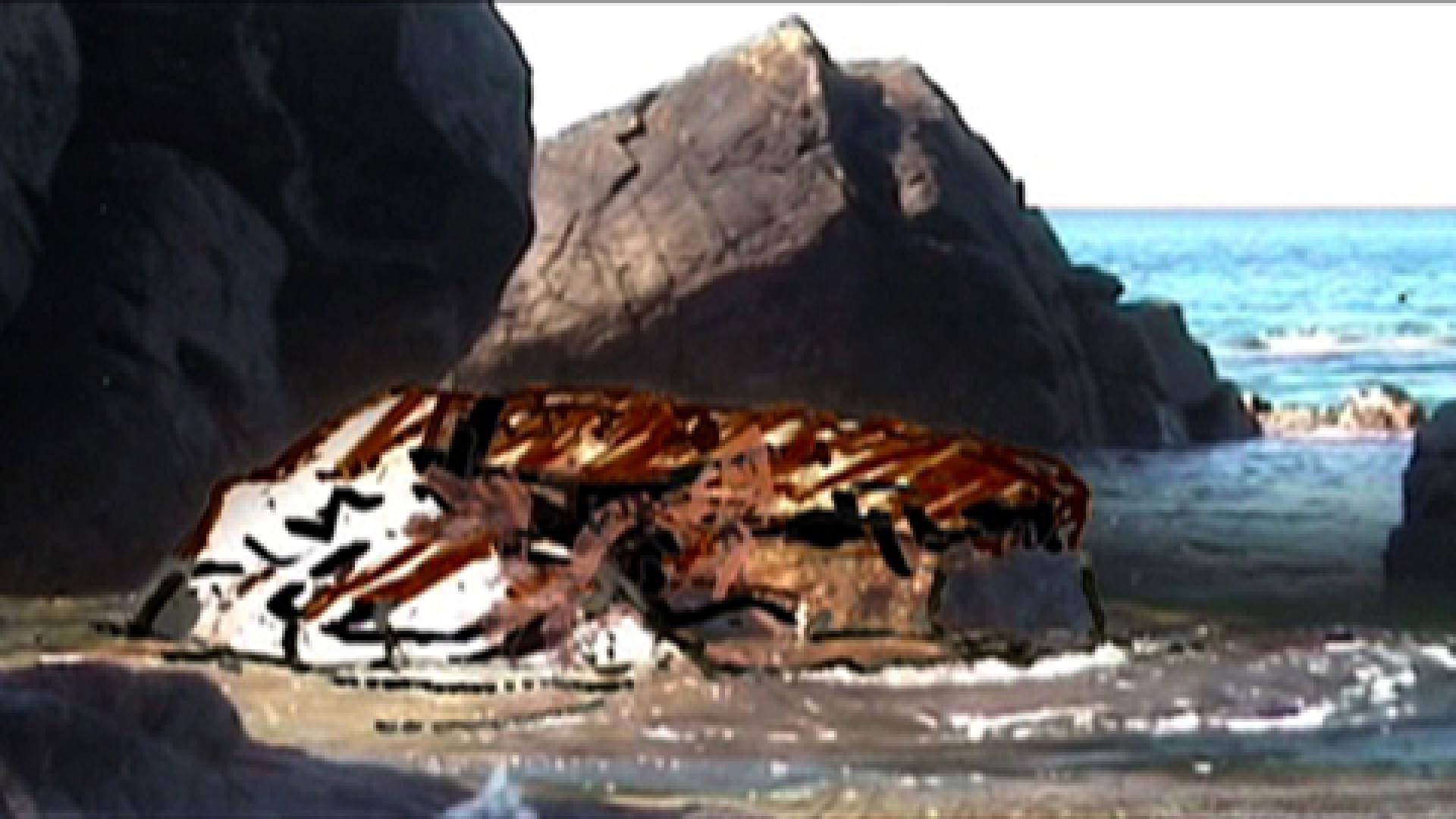 Praha-Florenc
Synopsis
Notes on socialist realism. There are those who arrive, those who leave, those who wait God knows what... There is what stays, the impassive ruins of a recent and immemorial past. Film made with images shot at the Prague bus terminal at 10:00 a.m. on May 23, 2010.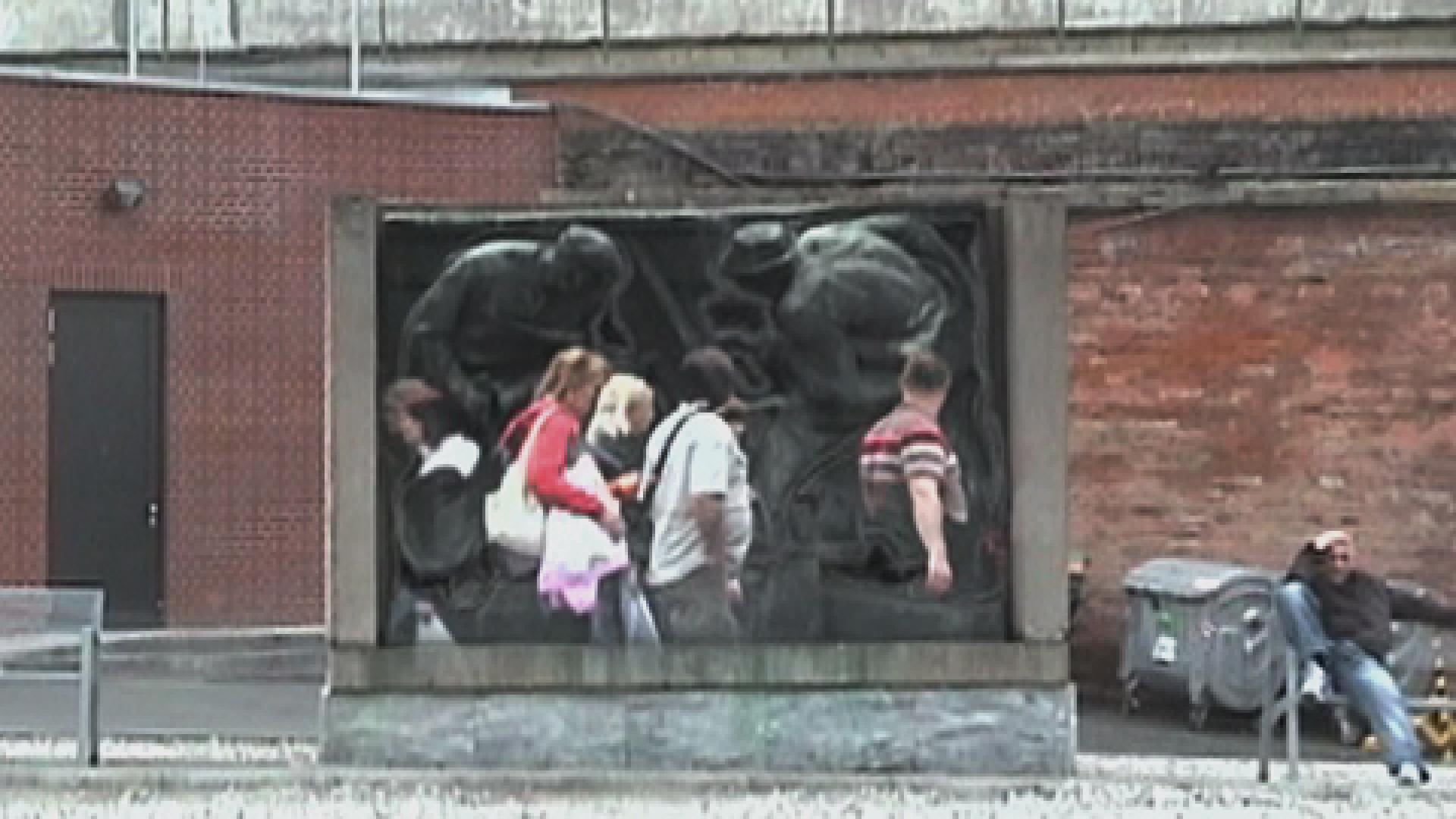 Place Carnot-Lyon
Genre
Animation, Experimental
Synopsis
Une place bétonnée juste à côté de la gare Perrache. Les voyageurs et les flâneurs vont et viennent comme de mornes fantômes. Entre le manège qui tourne en rond et le monument immémorial « À la gloire de la République » que personne ne voit plus, une étincelle embrase le lieu.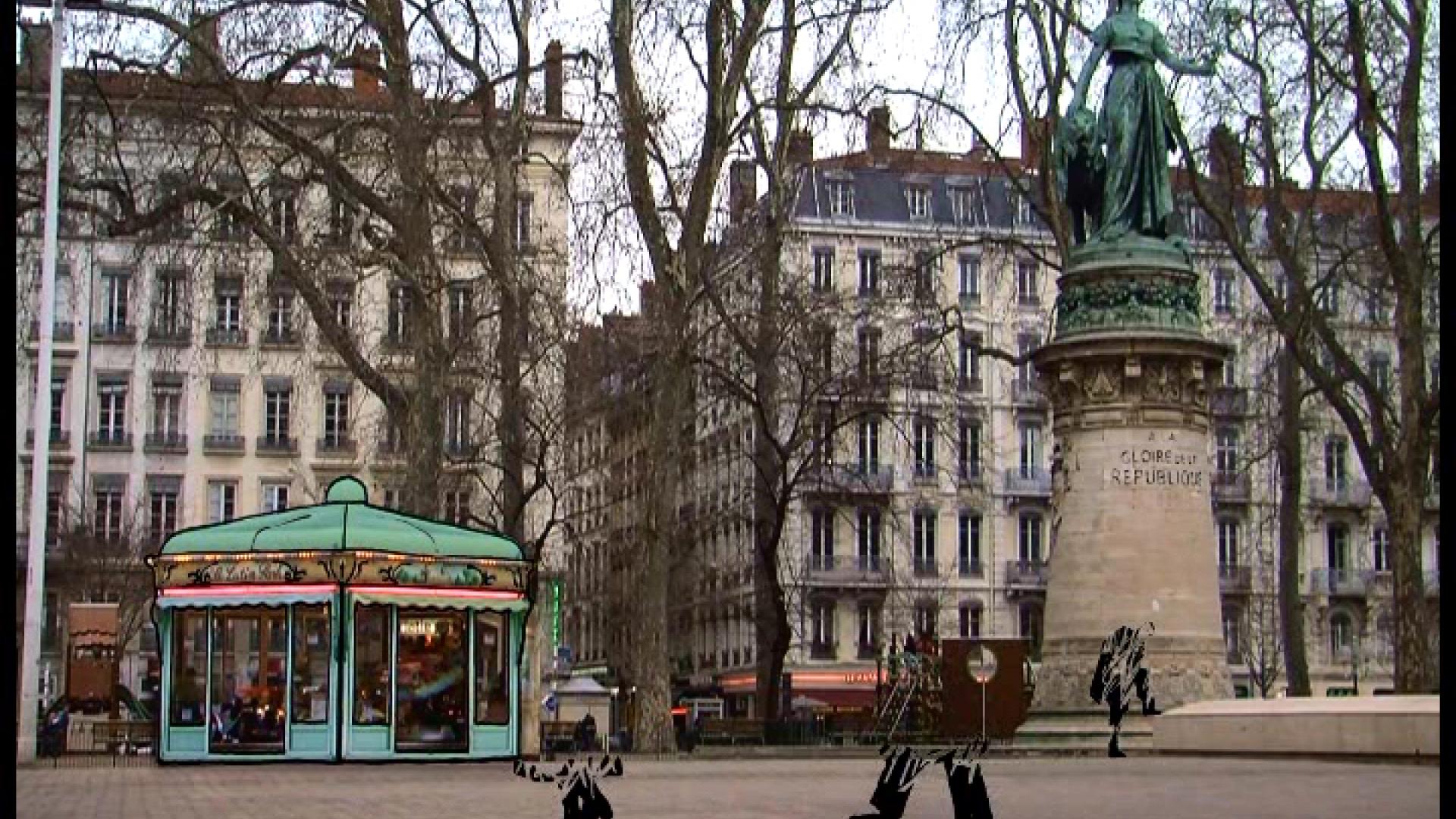 Rivière au tonnerre
Genre
Animation, Experimental
Synopsis
An intense exercise of looking at a rockface shot near the waterfalls of Rivière au tonnerre, on the North Shore of the St-Lawrence river. A meditation about opacity, about the fissures that can open up anything, any situation on the infinity of meaning. It is the ontological moment, the moment of pure seeing, amongst the episodes of the Places and Monuments series that is a project of exploration of the fissures that crack any banal scene of daily life, any anonymous crowd, any forgotten monument, and that let seek through, until it explodes, the invisible constellations of history.