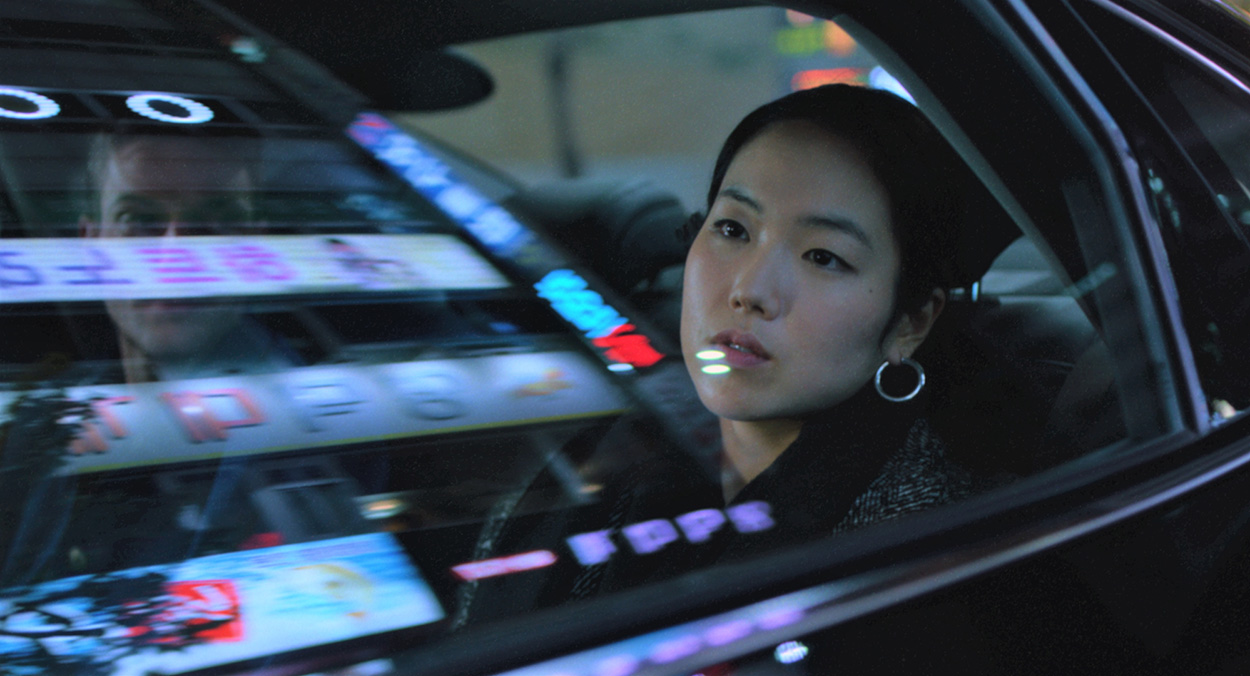 Thursday
, March 23rd, 2023
at 15:30
Thursday
, March 23rd, 2023
at 15:30
Saturday
, March 25th, 2023
at 17:15
Monday
, March 27th, 2023
at 15:00
Tuesday
, March 28th, 2023
at 20:30
March 23rd - 28th, 2023
Return to Seoul
Location
Fernand-Seguin screening room
Date
March 23rd - 28th, 2023
Cycle
The mission of the Centre d'art et d'essai de la Cinémathèque québécoise (CAECQ) is to primary program Quebec-made documentaries and independent fiction, as well as international documentaries, animated and foreign films, while encouraging opportunities for meetings between the public and the artists. Its programming is presented in conjunction with the Cinémathèque québécoise's under the label New releases.
Official Selection, Un Certain Regard, Festival de Cannes 2022
Return to Seoul
Language
Original version with French subtitles
Actors
Ji-Min Park, Oh Kwang-rok, Guka Han, Kim Sun-young
Origins
FRANCE, GERMANY, BELGIUM, QATAR
Synopsis
After an impulsive travel decision to visit friends, Freddie, 25, returns to South Korea for the first time, where she was born before being adopted and raised in France. Freddie suddenly finds herself embarking on (an unexpected) journey in a country she knows so little about, taking her life in new and unexpected directions.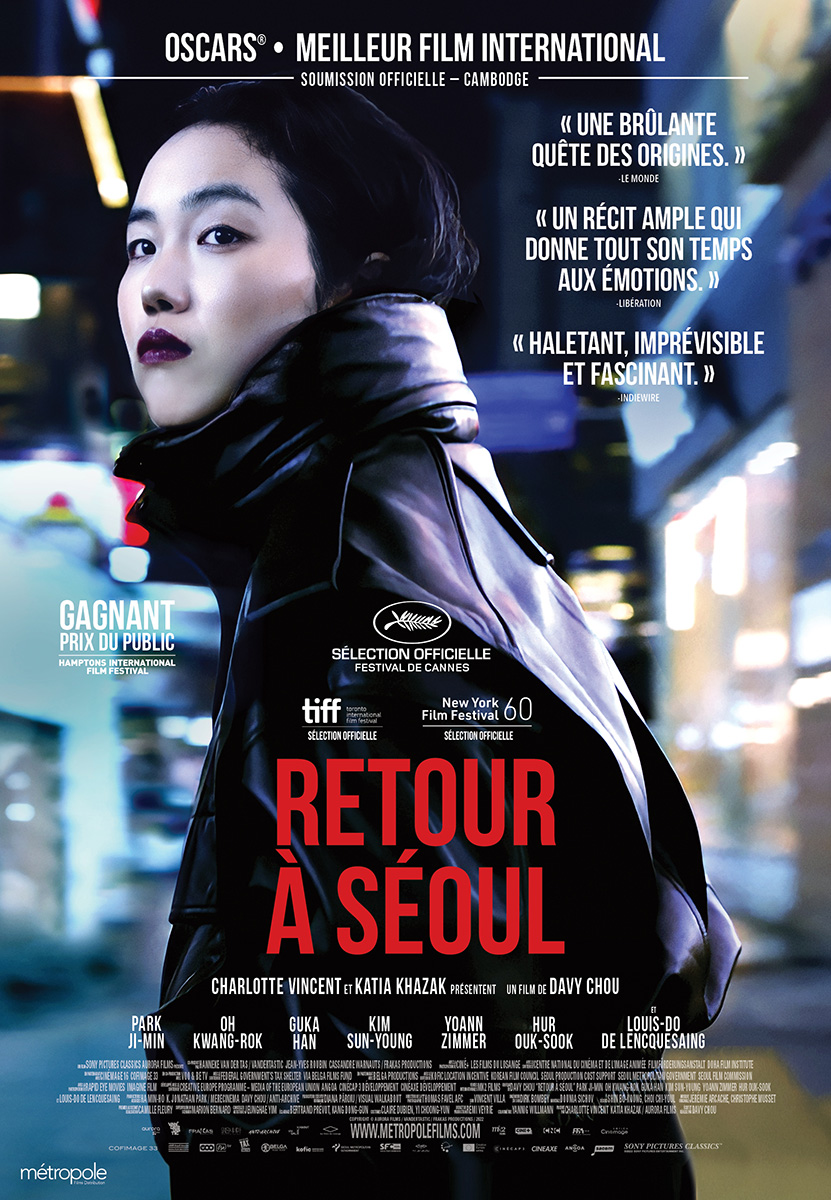 Davy Chou
Davy Chou is a French director and producer born in 1983, based between Paris and Phnom Penh. He co-founded the French production company Vycky Films and the Cambodian production company Anti-Archive. Grandson of Cambodian producer Van Chann, Davy Chou directed in 2011 "Golden Slumbers" (Forum - Berlinale 2012), a documentary about the birth of Cambodian cinema in the 1960s and its brutal destruction by the Khmer Rouge in 1975. He has also directed several short films including "Cambodia 2099" (Directors' Fortnight - Cannes 2014). His first feature, "Diamond Island", produced by Aurora Films and co-produced by Anti-Archive and Vandertastic, was awarded the SACD Prize at Critics' Week- Cannes 2016. His second feature, "Return to Seoul", produced by Aurora Films and coproduced by Vandertastic and Frakas Productions, is selected at Un CertainRegard – Cannes 2022. In parallel, Davy Chou continues his activity as a producer: he has recently produced Cambodian filmmakers, including Kavich Neang ("White Building" - Venice Film Festival 2021) and was also line producer on "Onoda: 10,000 Nights in the Jungle" by Arthur Harari (Un Certain Regard – Cannes 2021).
Photo Bio: Métropole Film Distribution
About Davy Chou
2022 Return to Seoul (Feature)

2016 Diamond Island (Feature)

2014 Cambodia 2099 (Short)

2011 Golden Slumbers (Feature length documentary)

2008 Expired (Short)

2007 Davy Chou's first film (Short)
Park Ji-Min as Freddie

Oh Kwang-Rok as The Korean Dad

Guka Han as Tena

Kim Sun-Young as The Aunt

Yoann Zimmer as Maxime

Louis-Do de Lencquesaing as André

Hur Ouk-Sook as The Grandmother

Émeline Briffaud as Lucie

Son Seung-Beom as Dongwan "The French-speaking Friend"

Kim Dong-Seok as Jiwan "The Fringe Lover"