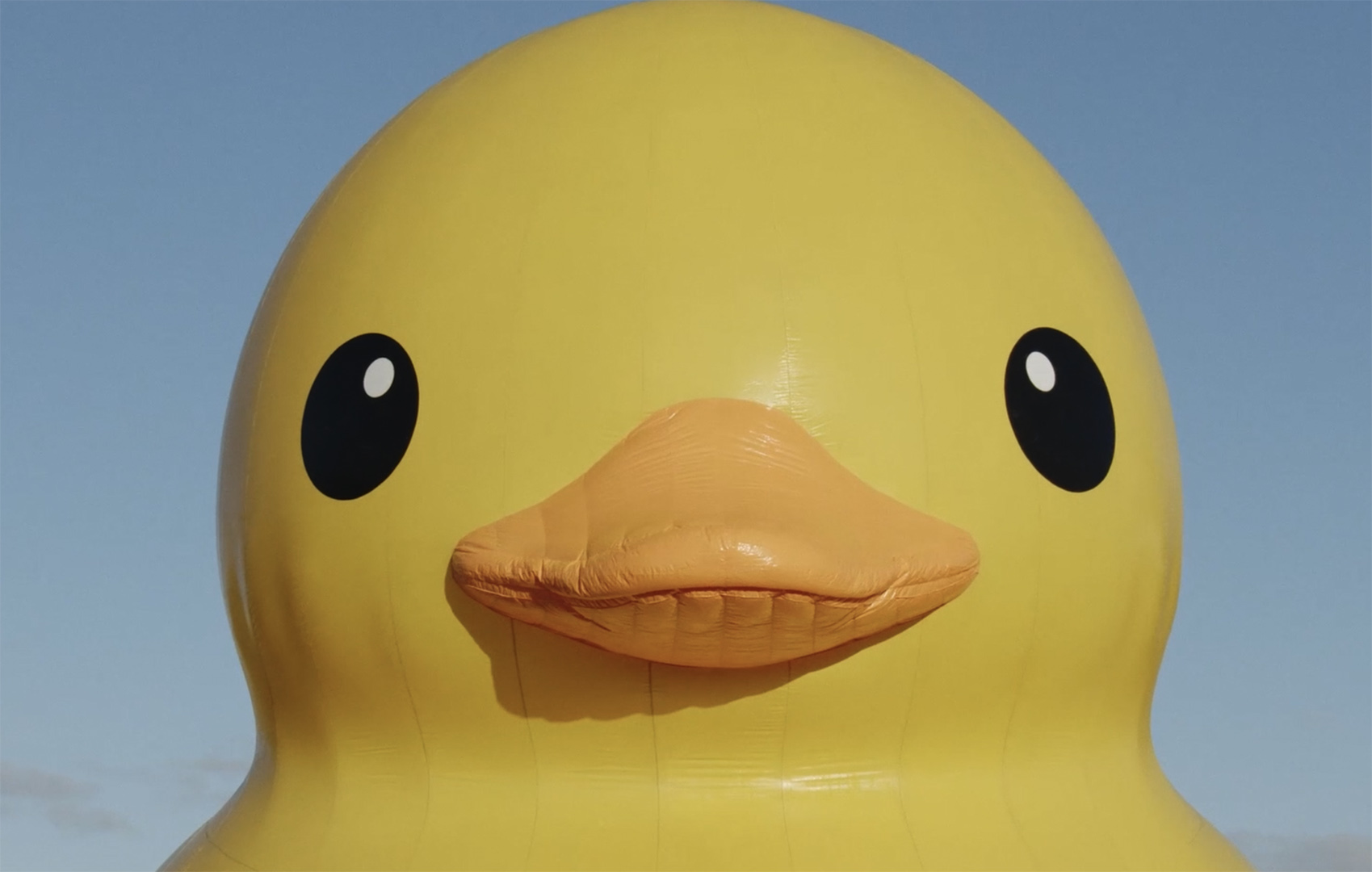 Location
Fernand-Seguin screening room
Date
October 18th - 20th, 2022
Cycle
The mission of the Centre d'art et d'essai de la Cinémathèque québécoise (CAECQ) is to primary program Quebec-made documentaries and independent fiction, as well as international documentaries, animated and foreign films, while encouraging opportunities for meetings between the public and the artists. Its programming is presented in conjunction with the Cinémathèque québécoise's under the label New releases.
En présence du réalisateur
Stray Duck
Directed by
Bruno Chouinard
Synopsis
A whole surreal world surrounds this little yellow duck which has wandered, drifted across and sailed the oceans for decades. Sought after and adored, this keen observer of human behavior, object of curiosity, choice quest item, bearer of memories and scientific knowledge, enjoys participating in river races along with 5,000 of its fellow rubber ducks and basking in the sun on beautiful beaches. From the shores of the English Channel with an archaeologist, to the Dead Sea in Palestine, from a giant Japanese version of itself to the depths of a cavern in Québec, this little yellow rubber duck has gone on quite the epic journey! Stray Ducks explores climate change, measures the affection humans have for objects while also examining the harmful effects of marine plastic pollution.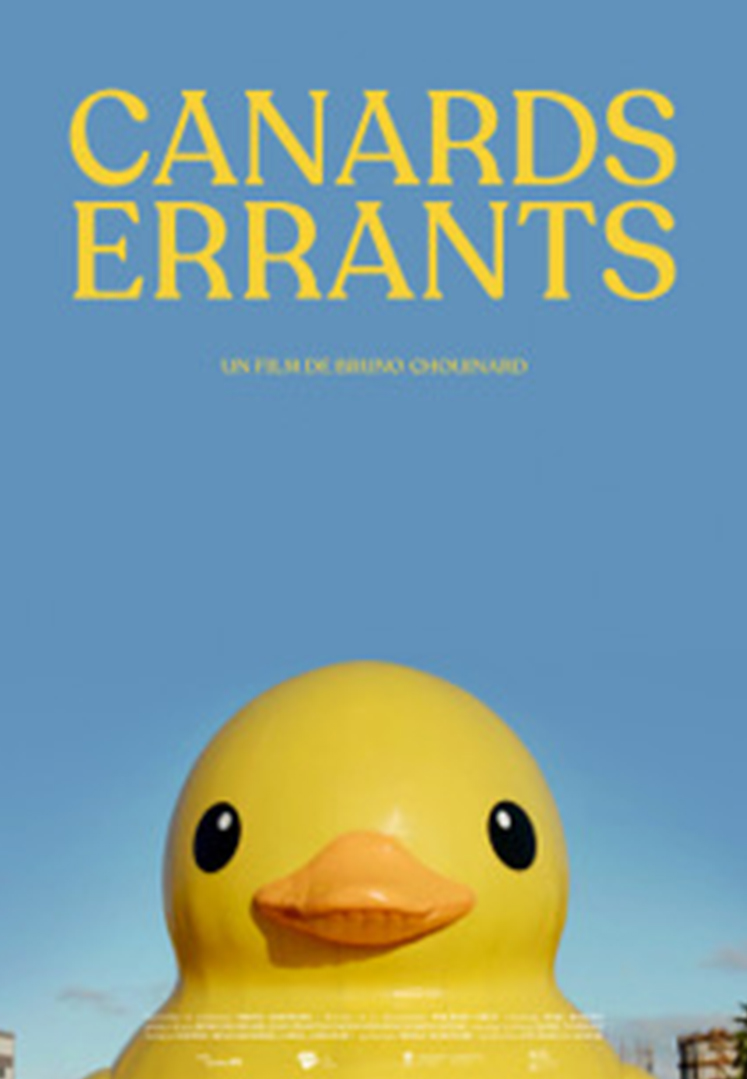 Bruno Chouinard
From Montreal, artist in visual arts, graduate in Arts & Letters from the University of Montreal, UQAM and Georg Augüst Universität, Göttingen-Germany, he has exhibited in galleries, museums in Quebec, Canada, the United States and Germany. He has directed and produced three films including the experimental short film No Man's Land in 2010. In 2012, Paolo Ramoneur was shown internationally in countries such as Iceland, Greece and China. His latest film Pouding Chômeurs was screened in Quebec, following its world premiere at RIDM 2015. It won the Grand Prize for Best Film at the Working Title Film Festival, Vicenza Italia in 2017.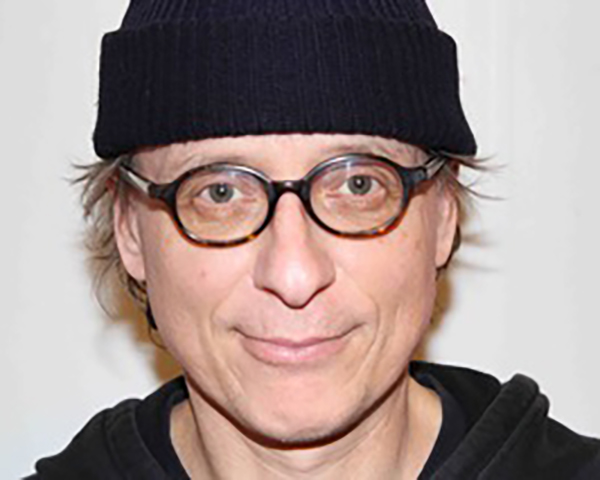 About Brune Chouinard
2010 - No Man's Land -- 6 min

2012 - Paolo Chimney Sweep – 53 min

2015 - Requiem for Unemployment –70 min

2021 - Stray Ducks --72 min