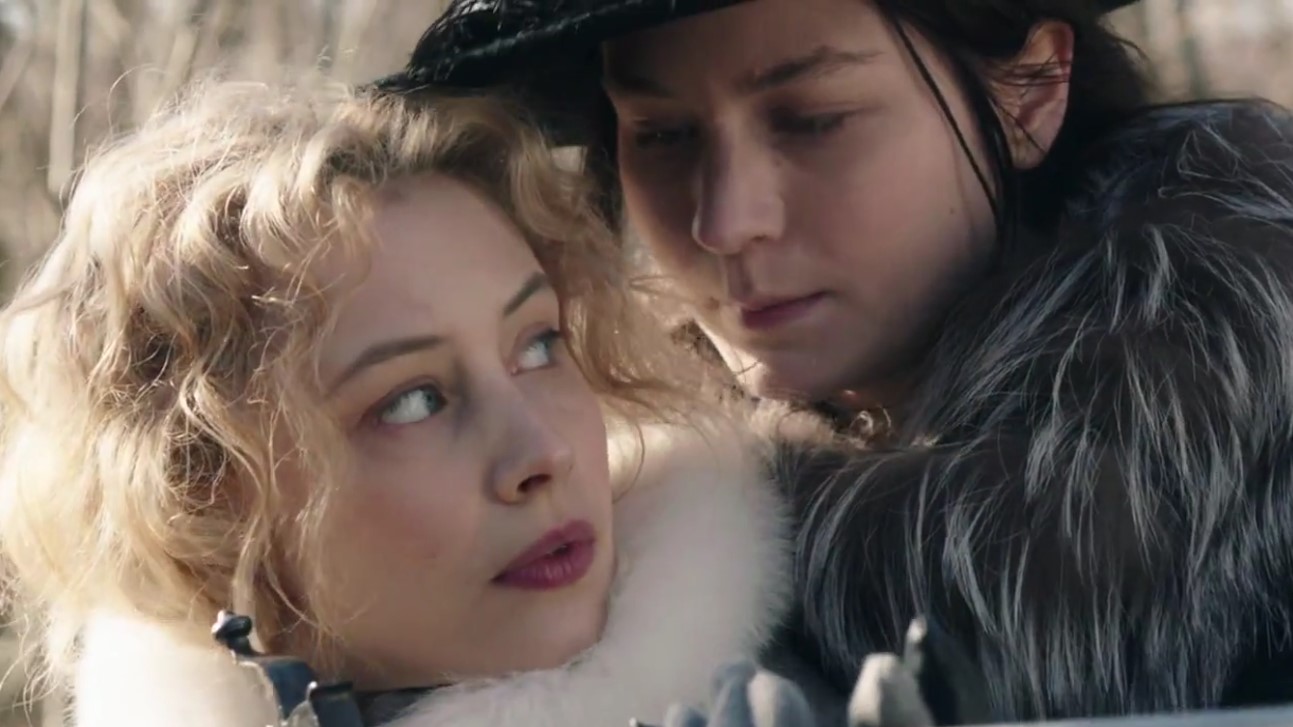 Wednesday
, November 30th, 2022
at 20:00
Wednesday
, November 30th, 2022
at 20:00
Location
Main screening room
Cycle
Michel Marc Bouchard : adaptations
L'œuvre du dramaturge Michel Marc Bouchard a depuis les années 1980 inspiré de nombreux films, des Feluettes (Greyson) à Tom à la Ferme (Dolan). Ce cycle permettra de constater non seulement que de nombreux projets de cinéma se sont nourris de son théâtre, mais encore combien l'imaginaire de ce dramaturge porte les marques de sa cinéphilie. Une carte blanche vient compléter ce cycle.
In the presence of Michel Marc Bouchard
The Girl King
Directed by
Mika Kaurismäki
Language
English with French subtitles
Actors
Malin Buska, Sarah Gadon, François Arnaud, Hippolyte Girardot, Patrick Bauchau, Michael Nyqvist
Origins
Finland, Quebec, Germany, Sweden
Synopsis
Portrait of Queen Kristina of Sweden, raised as a boy by her father. From the outset, she opposed the very conservative Lutheran traditions in force in her country. A friend of Descartes and Pascal, she disturbed the elites as much by her inclination for Enlightenment philosophy as by her love of women and her categorical refusal to marry.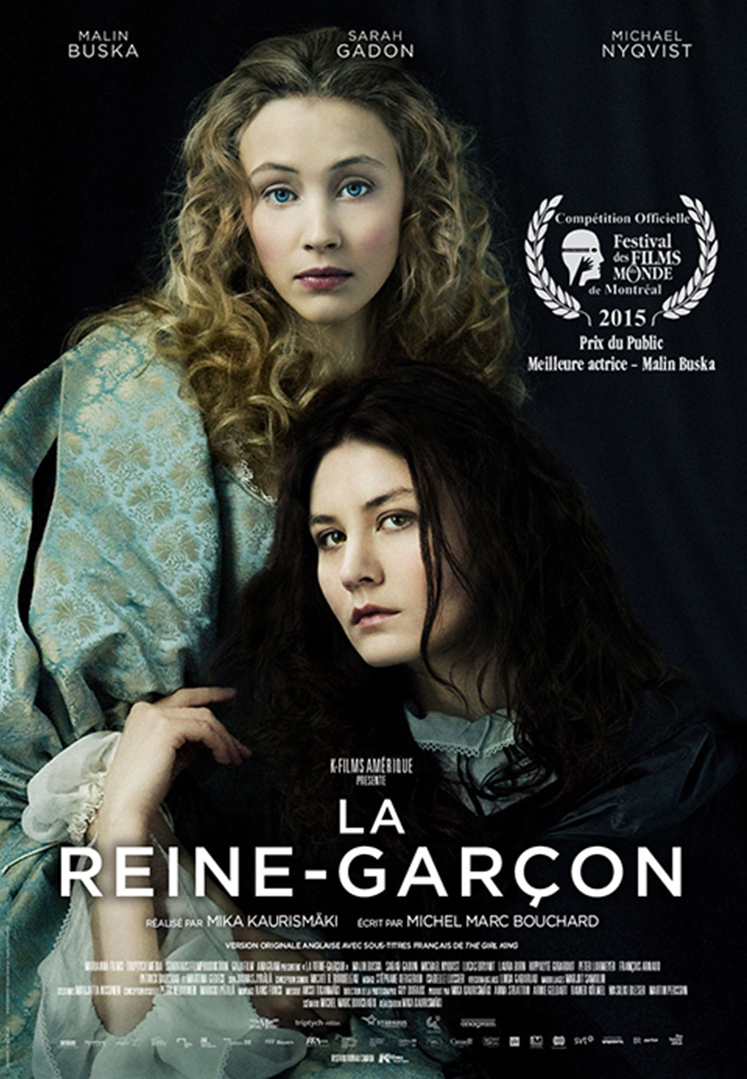 Mika Kaurismäki
Mika Juhani Kaurismäki (born 21 September 1955) is a Finnish film director.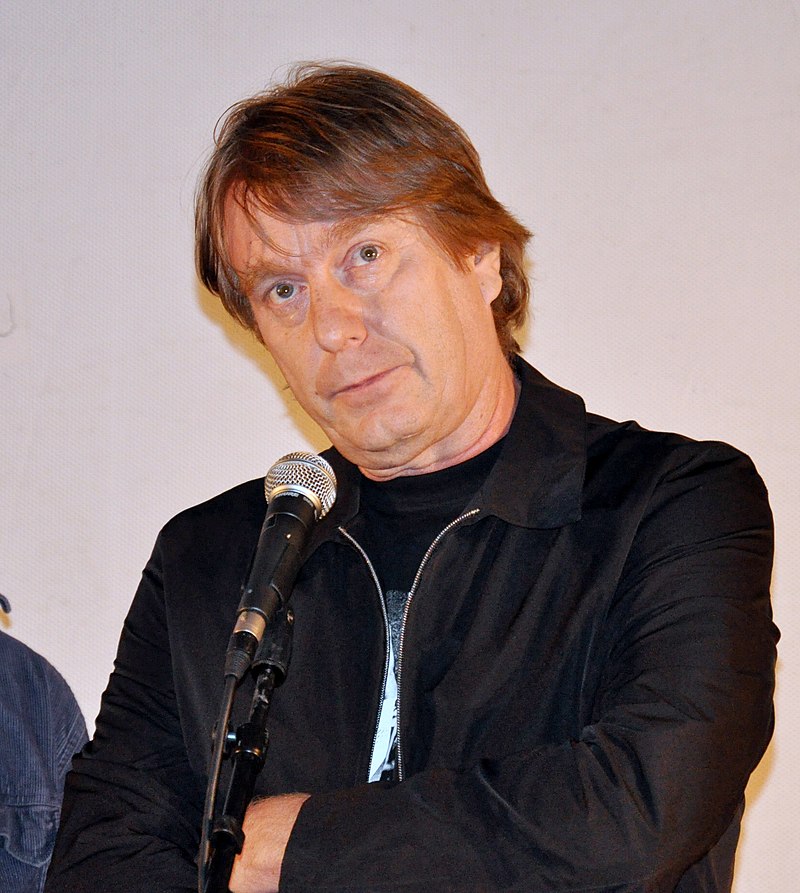 Michel Marc Bouchard
Born in 1958, Michel Marc Bouchard grew up in Lac Saint-Jean. It was there that he staged his very first play, Scandal, in 1975. He then went on to study theater at the University of Ottawa and worked with several French Ontario theatre companies. In 1983, his play La contre-nature de Chrysippe Tanguay, écologiste, was shown at the Théâtre d'aujourd'hui in Montreal, which was a turning point in his career. The many plays he has written since then have often been translated and performed internationally. In Quebec, Michel Marc Bouchard has collaborated with the greatest directors, such as André Brassard and Brigitte Haentjens. He himself has written the screenplay for several film adaptations of his works, including John Greyson's Les Feluettes, Sophie Lorain's Les grandes chaleurs and Xavier Dolan's* Tom à la ferme*.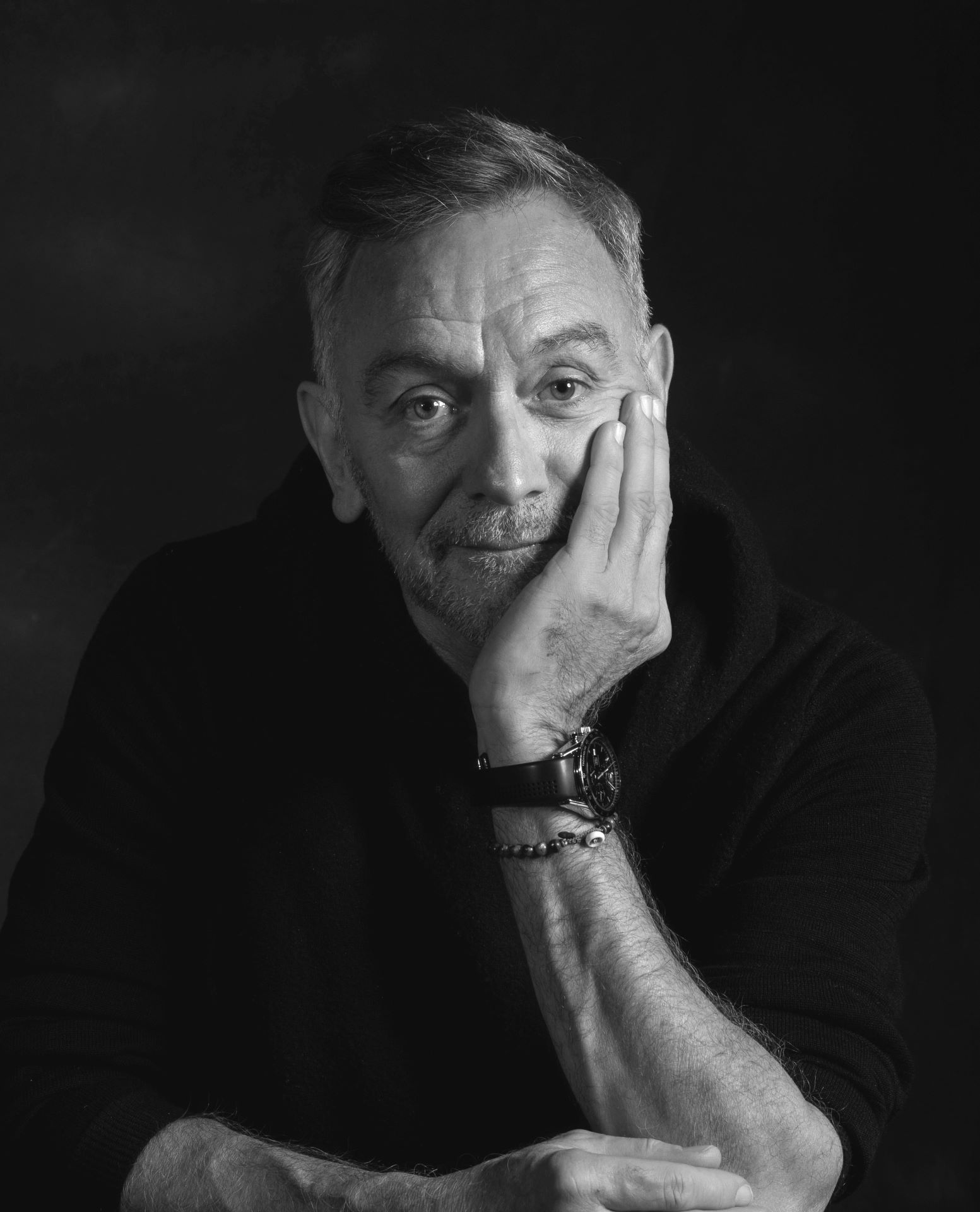 About La reine-garçon
Malin Buska as Kristina

Sarah Gadon as Countess Ebba Sparre

Michael Nyqvist as Chancellor Axel Oxenstierna

Lucas Bryant as Count Johan Oxenstierna

Laura Birn as Countess Erika Erksein

Hippolyte Girardot as Ambassador Pierre Hector Chanut

Peter Lohmeyer as Bishop Of Stockholm

François Arnaud as Karl Gustav Kasimir

Martina Gedeck as Maria Eleonora

Patrick Bauchau as René Descartes
About Mika Kaurismäki
The Liar (Valehtelija) (1981)

The Saimaa Gesture (1981) (co-directed with Aki Kaurismäki)

Jackpot 2 (1982) (short film)

The Worthless (Arvottomat) (1982)

The Clan – Tale of the Frogs (Klaani – tarina Sammakoitten suvusta) (1984)

Rosso (1985)

Helsinki Napoli All Night Long (1987)

Night Work (Yötyö) (1988) (TV film)

Cha Cha Cha (1989)

Paper Star (Paperitähti) (1989)

Amazon (1990)

Zombie and the Ghost Train (Zombie ja kummitusjuna) (1991)

The Last Border (1993)

Tigrero: A Film That Was Never Made (1994)

Sambolico (1996)

Condition Red (1995)

Danish Girls Show Everything (Danske piger viser alt) (1996)

L.A. Without a Map (1998)

Highway Society (2000)

Sound of Brazil (Moro No Brasil) (2002)

Honey Baby (2003)

Welcome to São Paulo (Bem-Vindo a São Paulo) (2004)

Brasileirinho (2005)

Sonic Mirror (2008)

Three Wise Men (Kolme viisasta miestä) (2008)

The House of Branching Love (Haarautuvan rakkauden talo) (2009)

Mama Africa (2011)

Brothers (Veljekset) (2012)

Road North (Tie Pohjoiseen) (2012) – Mika Kaurismäki was awarded the Audience Prize for this film at the Saint Petersburg International Film Festival.

The Girl King (2015)

A Spice for Life (Mestari Cheng) (2019)

Gracious Night (Yö armahtaa) (2020)