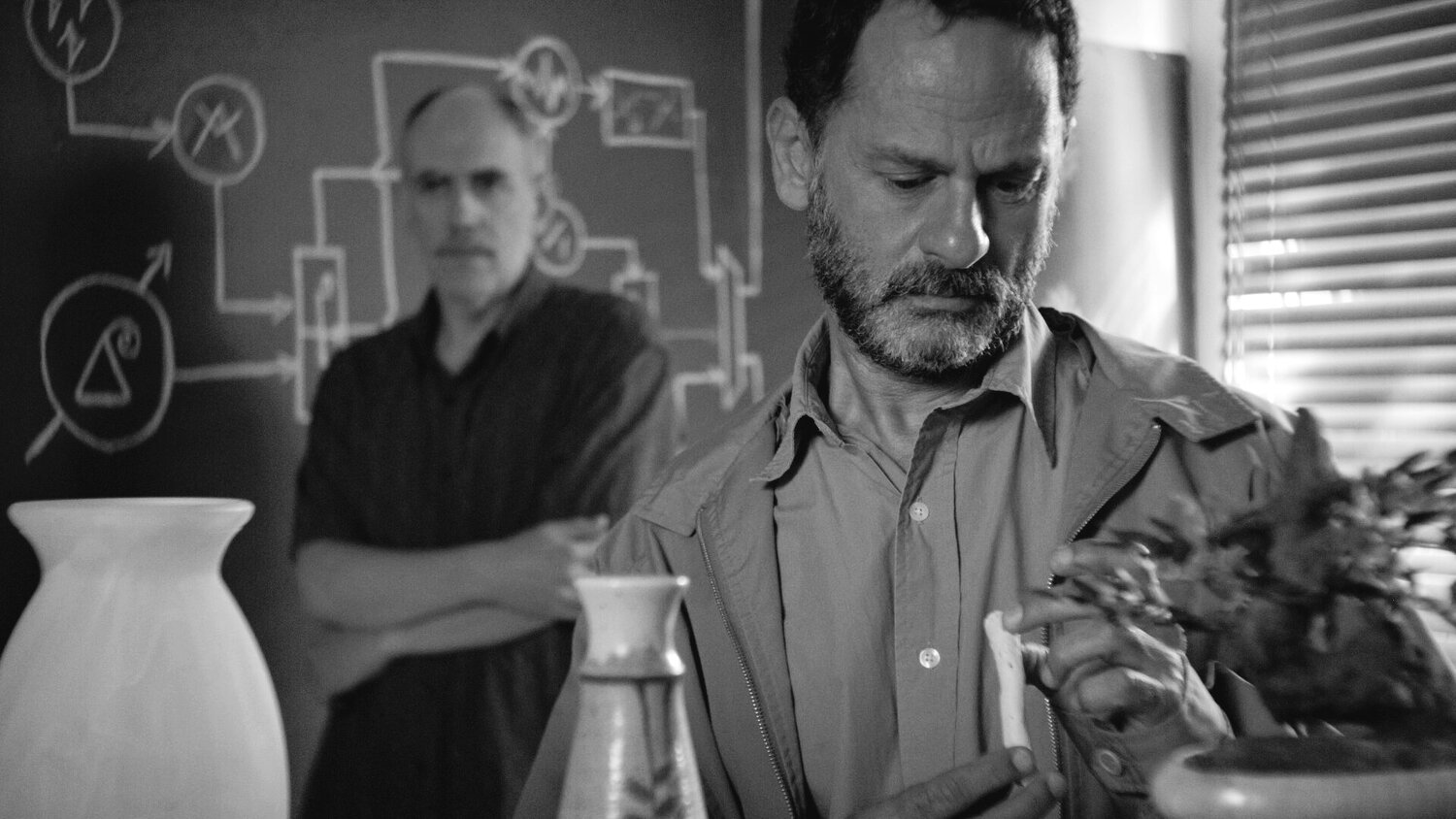 The Great Traveller (VOSTF)
Location
Fernand-Seguin screening room
Date
June 11th - 17th, 2021
Cycle
Le Centre d'art et d'essai de la Cinémathèque québécoise (CAECQ) a pour mission de programmer prioritairement des documentaires et des fictions indépendantes québécoises, mais également des documentaires internationaux, des films d'animation et des films étrangers sous-titrés en français en privilégiant les occasions de rencontres entre le public et les artisans des films. Sa programmation est présentée conjointement à celle de la Cinémathèque québécoise sous la mention Nouveauté.
Les projections du 11, 12 et 13 juin seront en présence du réalisateur
The Great Traveller
Nouveauté CAECQ
Directed by
Federico Hidalgo
Actors
Joseph Antaki, Marcelo Arroyo, Patricia Summersett
Synopsis
Edgar, a travel writer, convinces his old friend Bill to make one last trip with him to a mysterious institute. Once there, Bill is caught up in the institute's intrigues and put in great peril. Edgar returns home alone, a changed man, hoping to make amends with Bill's disbelieving wife, Berenice.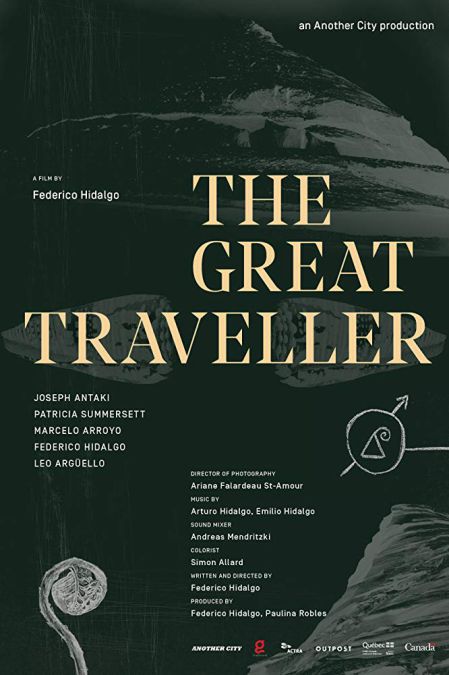 « Ça semble un peu simple de dire que chaque film qu'on fait est comme un voyage à une terre inconnue, d'où l'on revient transformé d'une façon difficile à comprendre pour un certain temps, mais c'est quand même vrai dans mon cas. »
Patricia Summersett : Berenice

Joseph Antaki : Edgar

Marcelo Arroyo : Frank

Federico Hidalgo : Bill

Léo Arguello : President

Emilio Hidalgo : Younger child

Arturo Hidalgo : Older child
About Frederico Hidalgo
Federico Hidalgo's Filmography
The Great Traveller (2019)

Le Concierge (2014)

L'Incrédule (2012)

New Tricks (2009)

Imitation (2006)

A Silent Love (2004)
Federico Hidalgo's Biography
Federico Hidalgo is a filmmaker, film director and film professor in Montreal, Quebec, Canada. Hidalgo is both a graduate of and professor at the Concordia University Mel Hoppenheim School of Cinema, as well as a part-time professor in the department of communication studies.