È stata la mano di Dio (VOSTF)
Location
Fernand-Seguin screening room
Cycle
The mission of the Centre d'art et d'essai de la Cinémathèque québécoise (CAECQ) is to primary program Quebec-made documentaries and independent fiction, as well as international documentaries, animated and foreign films, while encouraging opportunities for meetings between the public and the artists. Its programming is presented in conjunction with the Cinémathèque québécoise's under the label New releases.
Nominated for Best International Feature Film at the 94th Academy Awards
Grand Jury Prize at the Venice Film Festival
The Hand of God
Directed by
Paolo Sorrentino
Actors
Filippo Scotti, Toni Servillo, Teresa Saponangelo, Marlon Joubert
Synopsis
In 1980s Naples, Italy, a young man experiences heartbreak and liberation after he's inadvertently saved from a freak accident by soccer legend Diego Maradona.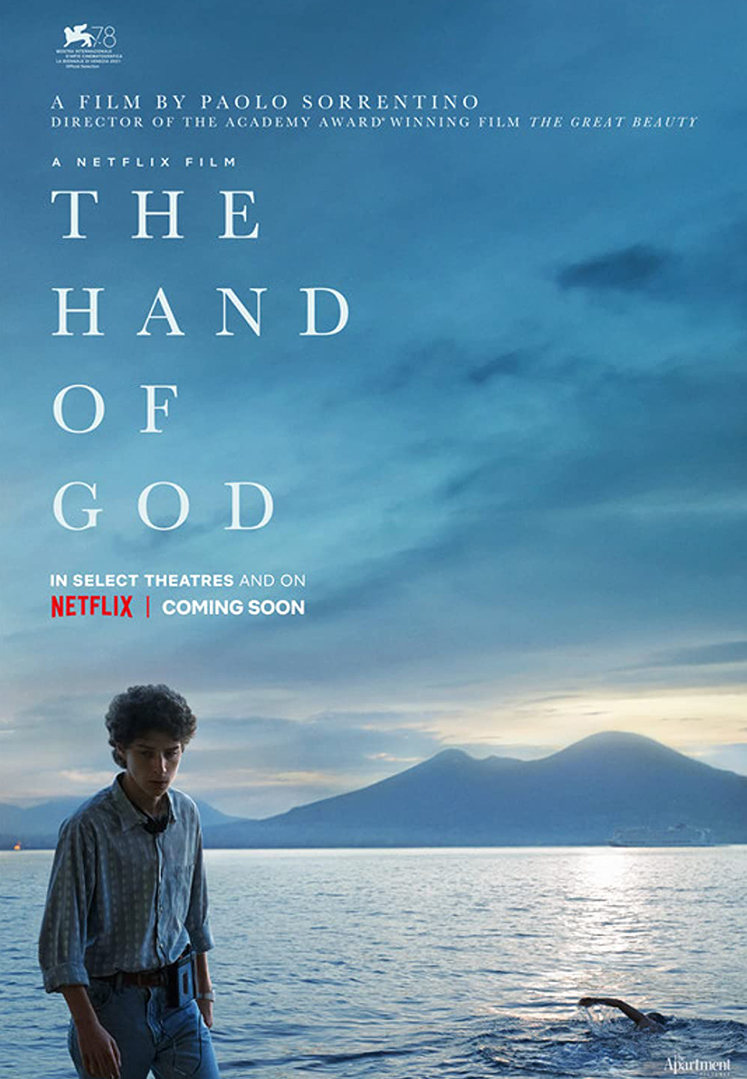 Venice Film Festival - 2021
Marcello Mastroianni Award Best Young Actor or Actress - Filippo Scotti

Pasinetti Award Best Film

Best Actress - Teresa Saponangelo

Silver Lion Grand Jury Prize - Paolo Sorrentino
Paolo Sorrentino
Paolo Sorrentino is an Italian film director, screenwriter and writer. His 2013 film La Grande Bellezza won the Academy Award, the Golden Globe and the Bafta Award for Best Foreign Language Film. In Italy he was honoured with five David di Donatello and six Nastro d'Argento. Sorrentino's direction and screenplays, including Il divo, The Consequences of Love, The Family Friend, This Must Be the Place and the 2016 TV series The Young Pope, have received three Cannes Lions, three Venice Film Festival Awards and four European Film Awards. Wikipedia.