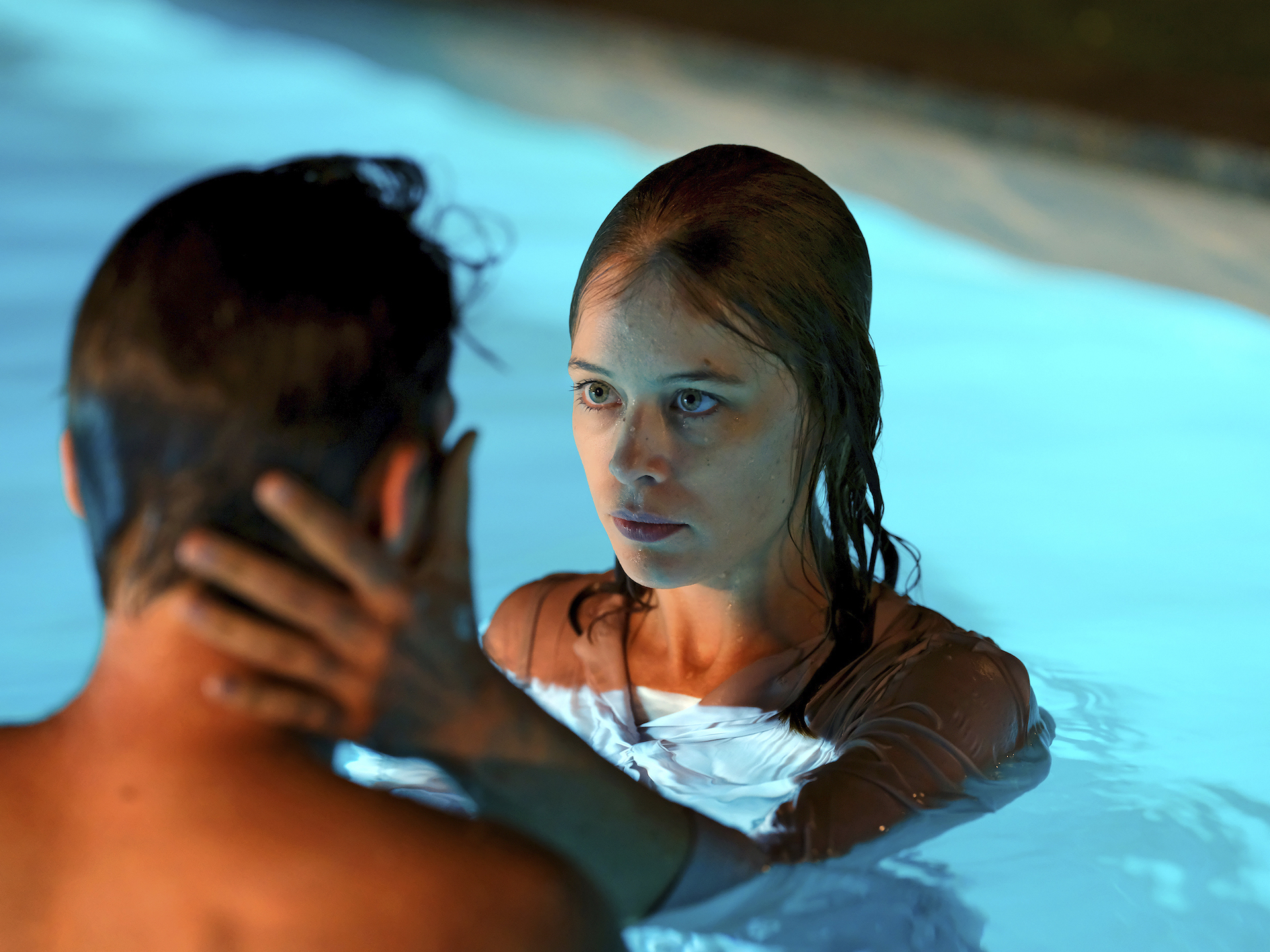 Location
Fernand-Seguin screening room
Date
June 4th - 10th, 2021
Cycle
Le Centre d'art et d'essai de la Cinémathèque québécoise (CAECQ) a pour mission de programmer prioritairement des documentaires et des fictions indépendantes québécoises, mais également des documentaires internationaux, des films d'animation et des films étrangers sous-titrés en français en privilégiant les occasions de rencontres entre le public et les artisans des films. Sa programmation est présentée conjointement à celle de la Cinémathèque québécoise sous la mention Nouveauté.
Undine
Nouveauté CAECQ
Directed by
Christian Petzold
Actors
Paula Beer, Franz Rogowski, Maryam Zaree, Jacob Matschenz
Synopsis
Undine works as a historian lecturing on Berlin's urban development. But when the man she loves leaves her, the ancient myth catches up with her. Undine has to kill the man who betrays her and return to the water.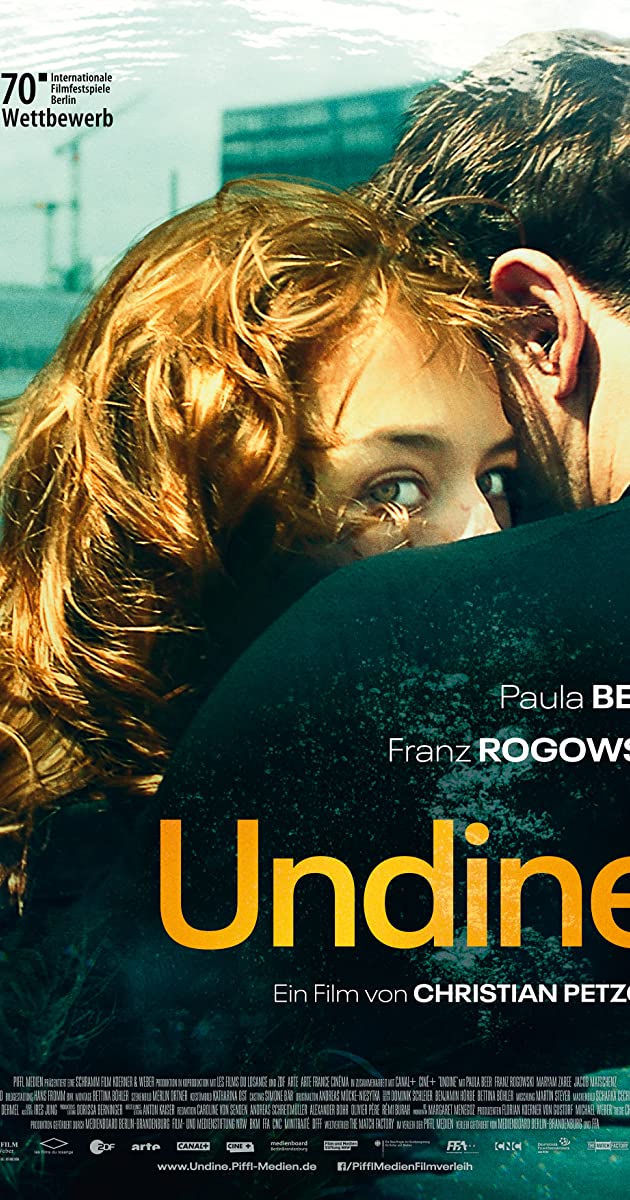 Berlin International Film Festival - 2020
FIPRESCI Prize Competition - Christian Petzold

Silver Berlin Bear Best Actress - Paula Beer
European Film Awards - 2020
European Actress - Paula Beer
Christian Petzold
Christian Petzold is a German director born in 1960. He has directed 14 films that have won awards at numerous festivals. He is considered one of the leaders of the German new wave, known as the Berlin School.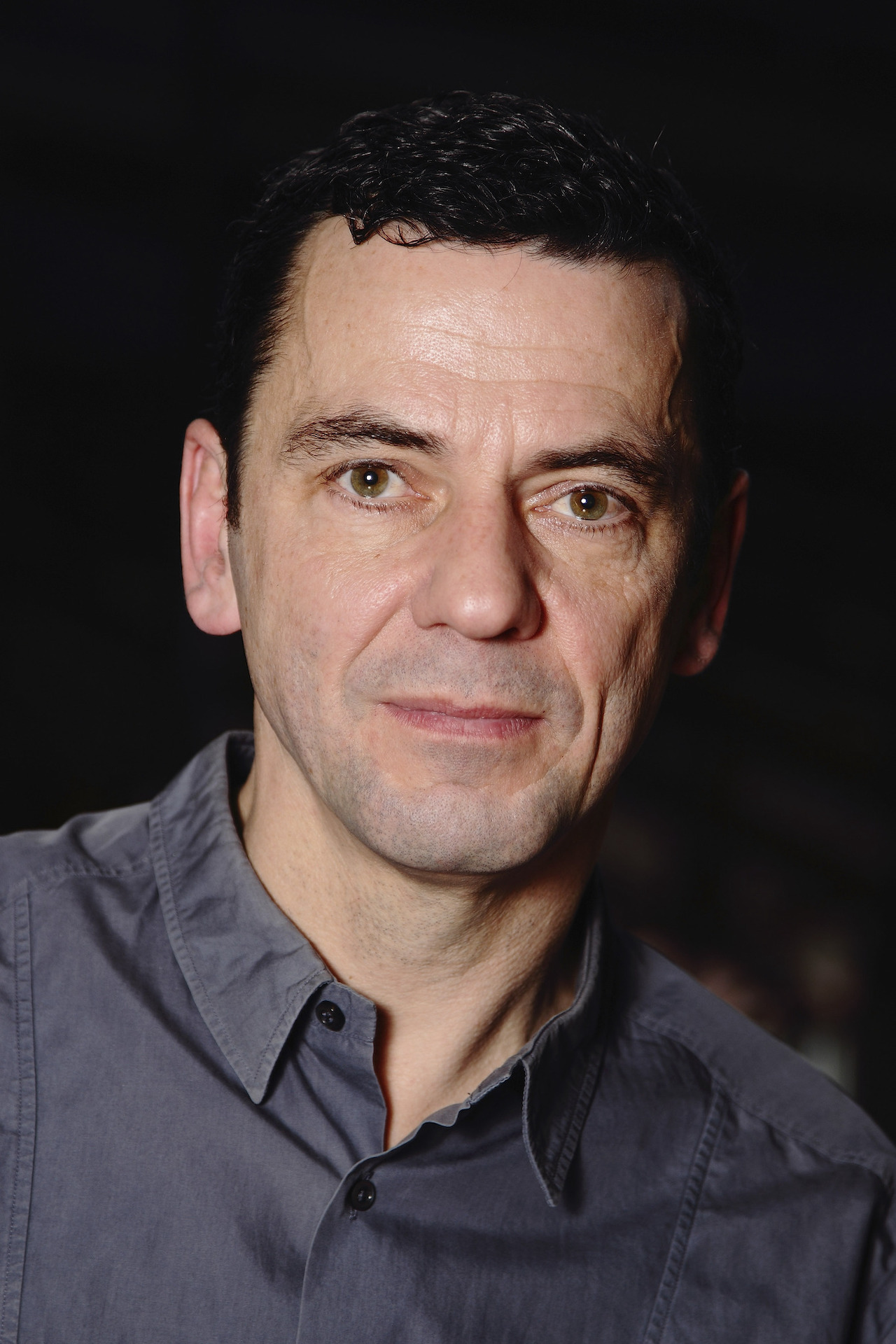 About Christian Petzold
Christian Petzold' Filmography
Ondine (2020)

Transit (2017)

Phoenix (2015)

Barbara (2012)

Dreileben - Etwas Besseres Als Den Tod (Something Better Than Death) (2010)

Jerichow (2008)

Yella (2007)

Fantômes (2005)

L'ombre de l'enfant (2003)

Rencontres dangereuses (2002)

Contrôle d'identité (2001)

The Sex Thief (1998)

Cuba Libre (1996)

Pilotes (1995)
About the movie
Déclaration du réalisateur
Paula Beer : Undine Wibeau

Franz Rogowski : Christoph

Maryam Zaree : Monika

Jacob Matschenz : Johannes

Anne Ratte-Polle : Anna

Rafael Stachowiak : Jochen

José Barros : Miguel

Julia Franz Richter : Nora

Gloria Endres de Oliveira : Antonia

Enno Trebs : Kellner

Christoph Zrenner

Stefan Walz

Bita Steinjan