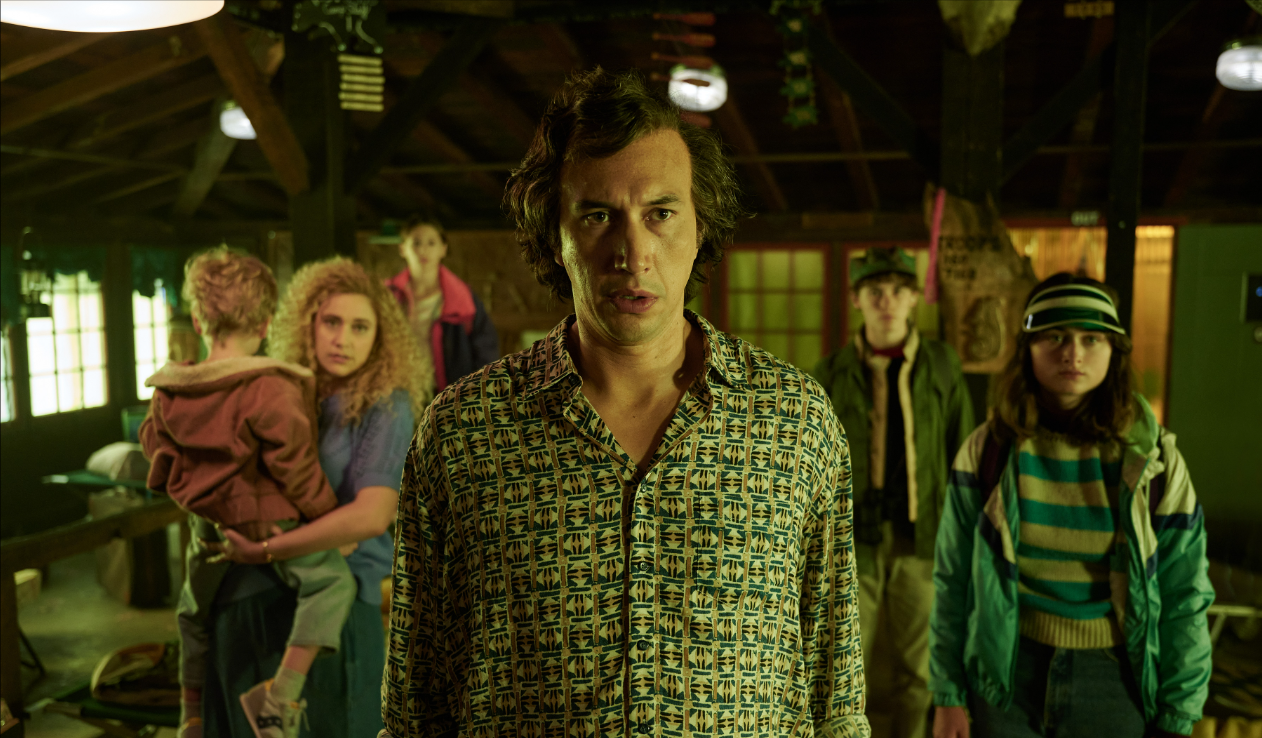 Tuesday
, December 6th, 2022
at 16:00
Tuesday
, December 6th, 2022
at 16:00
Tuesday
, December 6th, 2022
at 20:45
Wednesday
, December 7th, 2022
at 21:00
Thursday
, December 8th, 2022
at 14:15
Saturday
, December 10th, 2022
at 20:15
Monday
, December 12th, 2022
at 20:00
Wednesday
, December 14th, 2022
at 20:00
Location
Fernand-Seguin screening room
Date
December 2nd - 14th, 2022
Cycle
The mission of the Centre d'art et d'essai de la Cinémathèque québécoise (CAECQ) is to primary program Quebec-made documentaries and independent fiction, as well as international documentaries, animated and foreign films, while encouraging opportunities for meetings between the public and the artists. Its programming is presented in conjunction with the Cinémathèque québécoise's under the label New releases.
Opening film of the 2022 Venice International Film Festival
White Noise
Language
Original version with French subtitles
Actors
Adam Driver, Raffey Cassidy, Greta Gerwig, Don Cheadle, Jodie Turner-Smith
Origins
USA, United-Kingdom
Synopsis
Dramatizes a contemporary American family's attempts to deal with the mundane conflicts of everyday life while grappling with the universal mysteries of love, death, and the possibility of happiness in an uncertain world.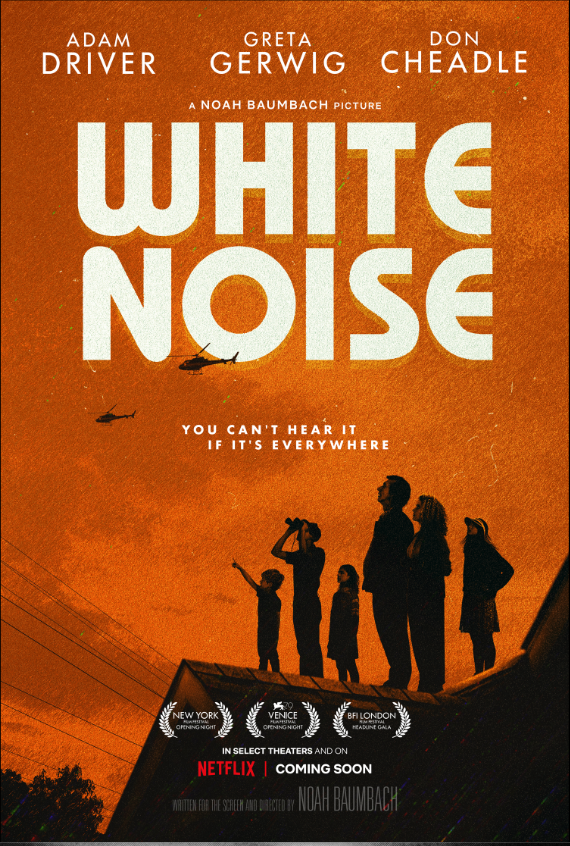 Noah Baumbach
Noah Baumbach is an American director and screenwriter. He directed The Squid and the Whale in 2005 with Jeff Daniels and Laura Linney, Margot at the Wedding in 2007 with Nicole Kidman, Jennifer Jason Leigh and Jack Black, and Greenberg in 2010 with Greta Gerwig and Ben Stiller. He is also co-writer of The Life Aquatic with Steve Zissou and Fantastic Mr. Fox with Wes Anderson. In 2012, he directed Frances Ha, which he co-wrote with Greta Gerwig, the film's lead actress. In 2014, he directed Ben Stiller, Naomi Watts, Adam Driver and Amanda Seyfried in the comedy While We're Young before reuniting with Gerwig for Mistress America in 2015. In 2017, he directed The Meyerowitz Stories, starring Ben Stiller, Adam Sandler, Dustin Hoffman and Emma Thompson. In 2019, he collaborated again with Netflix for the film Marriage Story with Adam Driver, Scarlett Johansson and Laura Dern.