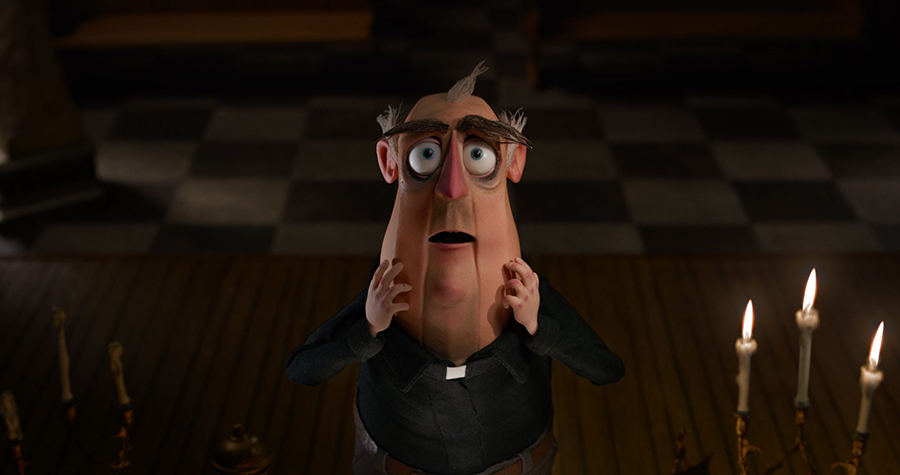 Location
The Sommets du cinéma d'animation's Facebook page
Les Sommets du cinéma d'animation présentent
We know the event, the festival organized by the Cinémathèque québécoise presenting the best of animation film. But the Sommets also host a series of animated events held at the Cinémathèque or elsewhere, and which showcase new releases as well as memorable films from the past, short and feature films, screenings at the indoors and outdoors, film lessons and other events.
To be kept up to date with the annual Summits program, regularly visit the Sommets website.
The NFB, in partnership with the Sommets du cinéma d'animation, is pleased to invite you to an artist's talk with filmmaker Jean-François Lévesque.
In I, Barnabé, Lévesque deploys a stunning arsenal of technical effects to bring his character to life and illustrate his journey, achieving an extraordinary level of visual refinement in both the puppets and the sets. This short takes a luminous look at the existential crisis and spiritual quest of a desperate man who, during a drunk and stormy night, receives a visit from a mysterious bird and is forced to reconsider his life.
During his talk, Lévesque will share his puppet-making and set construction secrets and other technical insights into this masterful work.
Jean-François Lévesque
Jean-François Lévesque studied traditional animation at Capilano College in Vancouver and was subsequently hired by Atomic Cartoons. In 2000, he moved to Montreal, where he worked in advertising (Productions Pascal Blais), directed his first independent film (La cigarette, 2003), and created animation for the television series Toupie et Binou (Spectra Animation). In October 2004, he won the NFB French Animation Studio's 17th Cinéaste recherché(e) Competition. That creative residency allowed him to complete Le nœud cravate (The Necktie, 2008), which would go on to win 15 awards. With The Necktie, Lévesque achieved his goal of mastering a wide range of animation techniques, including traditional animation, stop-motion, and 3D. In I, Barnabé, his second project with the National Film Board, he continues the exploration of hybrid animation techniques he began with The Necktie.