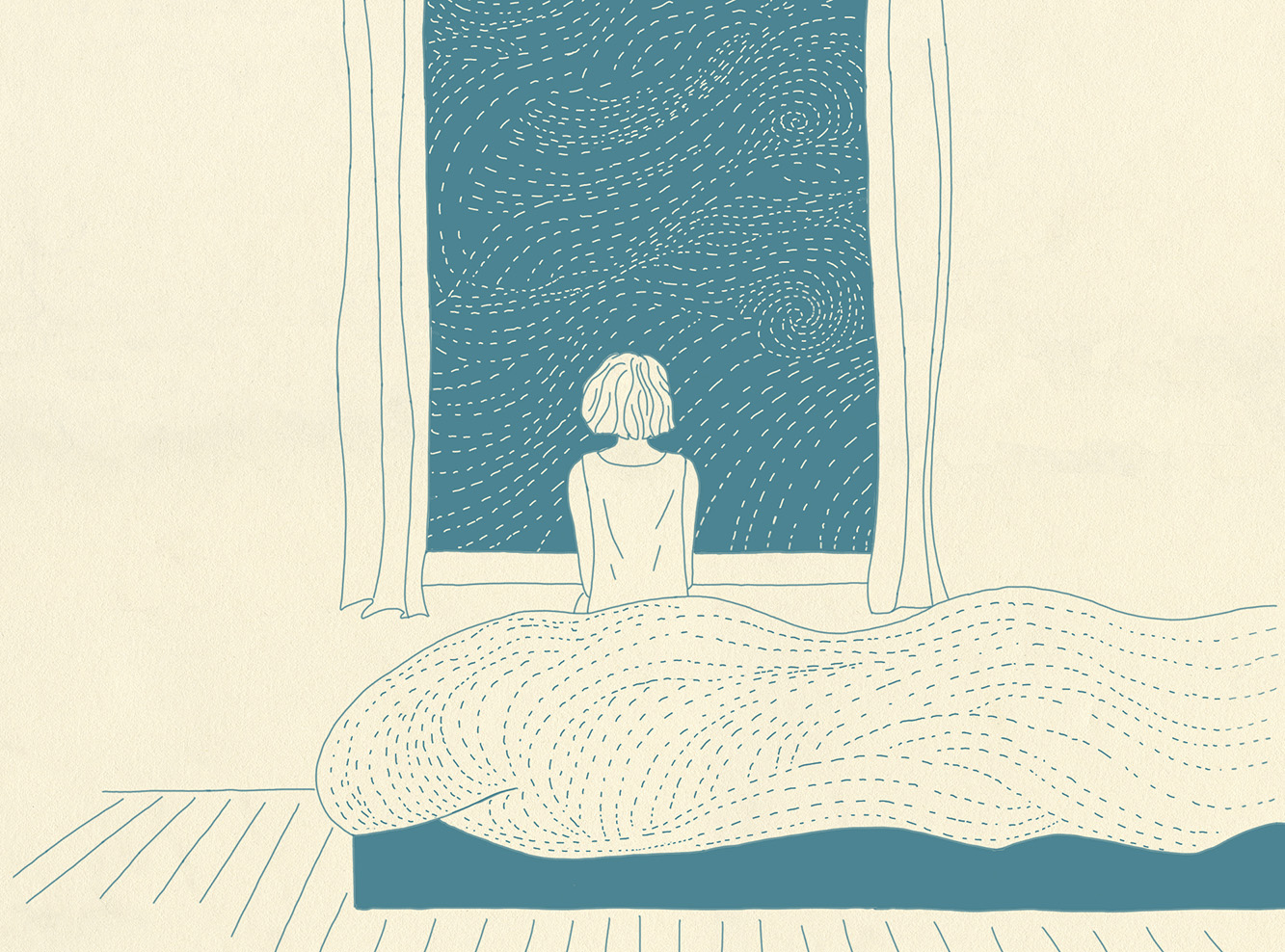 Location
Foyer Luce-Guilbeault
Artist(s)
Catherine Ocelot
February 11th - April 11th, 2021
The illustrator and author of graphic novels Catherine Ocelot presents the culmination of her creation residency which began in April 2018.
For a year, Ocelot chatted with moviegoers about the screenings scheduled at the Cinémathèque. As a result of her own thinking on her favorite topics and on those discussed in movies, she proposes to revisit 13 films through delicate graphic narratives.
This journey of a film-lover sketches the contours of an invisible community that only exists through the tiny link of theatrical projections. Each spectator facing the screen seems to retain the singularity of his own gaze. Right next to the room where her drawings draw their origins, Catherine Ocelot shows us these elusive feelings (or ephemeral shots) intimately framed, as close as possible to the bone.
Guillaume Lafleur
Director of programming
Established in Montreal for several years, Catherine Ocelot is a comic book author from Quebec City. She is behind the comic strip column Trait d'union, published in La Presse. Before devoting herself to comics, Catherine worked for several years at Radio-Canada as an artistic director, before continuing her career as an independent illustrator and motion designer. She completed her studies in visual arts and art therapy. In her work, she is interested in communication, the impact others have on us, and she enjoys portraying with melancholy and humor the wonderful, precious and sometimes sad aspects of our relationships. (source: Artist's Website)
Photo : Justine Latour