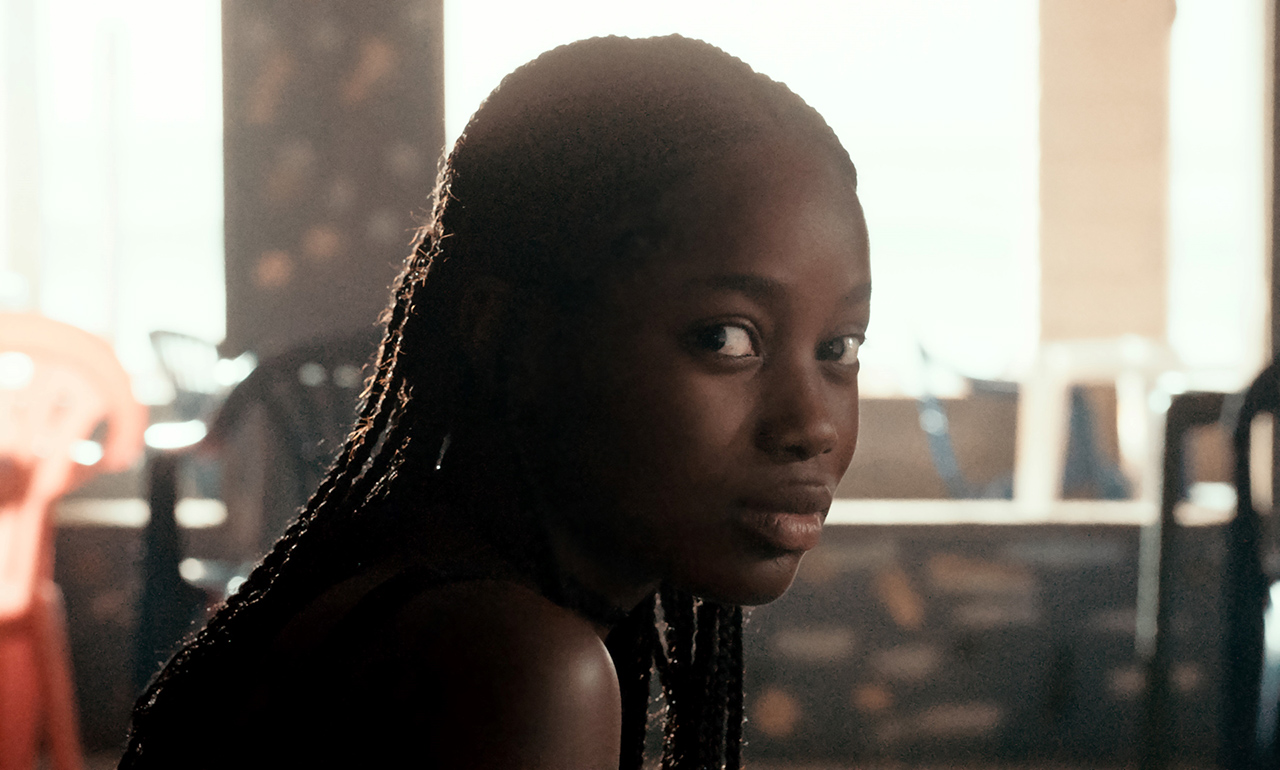 Location
Main screening room
Cycle
Black at the Camera is more than a hundred years of Black cinema. From silent cinema dealing with segregation to films testifying decolonization; from animation to documentaries, including historical reconstructions. The new generation is not left out, expressing itself with aplomb in all forms of contemporary cinema. This ensemble also reflects the work of Canadian and Quebec filmmakers, will be presented to the public at the Cinémathèque québécoise throughout the month of June.
This program, produced in collaboration with the Fabienne Colas Foundation and the Montreal International Black Film Festival, is also supported by the Cinémathèque Afrique of The Institut français.
Tickets will be on sale on May 20.
Atlantique
Language
French and Wolof with English subtitles
Actors
Mame Binta Sane, Amadou Mbow, Ibrahima Traoré
Synopsis
Arranged to marry a rich man, young Ada is crushed when her true love goes missing at sea during a migration attempt -- until a miracle reunites them.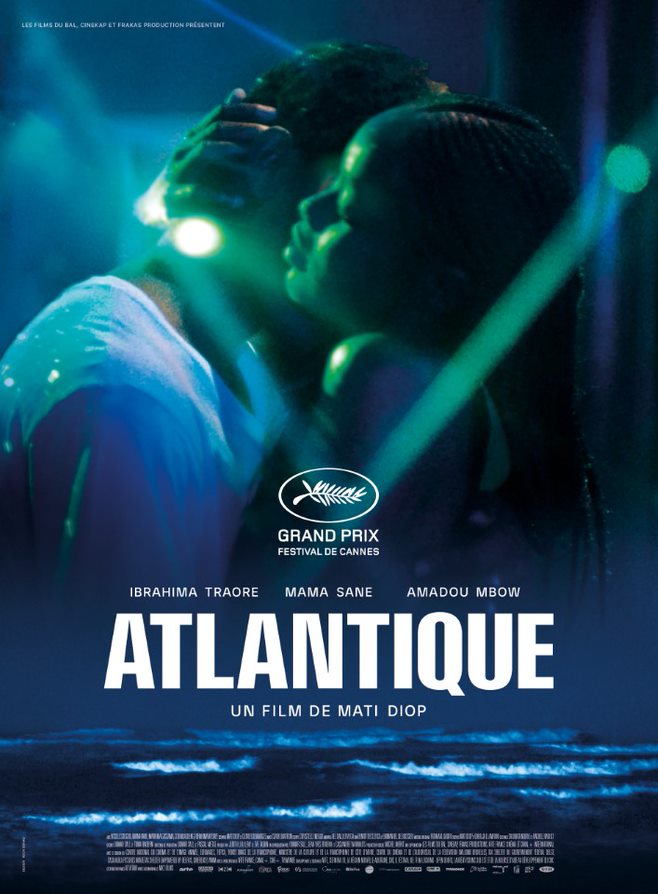 Festival de Cannes 2019
Grand prix

Prix CST de l'Artiste-Technicien

Mention spéciale pour Claire Mathon la directrice de la photographie du film
Festival du film de Londres 2019
Journées cinématographiques de Carthage 2019
Tanit d'argent pour les longs-métrages

Tanit de la meilleure musique
Mati Diop
Mati Diop (born 22 June 1982) is a French actress and film director who starred in the 2008 film 35 Shots of Rum . She also directed the 2019 film Atlantics , for which she became the first black female director to be in contention for the Cannes Film Festival's highest prize, the Palme d'Or. At Cannes, Atlantics won the Grand Prix. (Wikipedia)
«Atlantique»: des zombies et des femmes
L'œuvre élégante et ambitieuse se décline en plusieurs tons : film social presque documentaire, romance, fantastique, polar, avec passages entre les genres pas toujours au point. Un scénario parfois effiloché, des jeux d'interprètes assez appuyés se greffent à des scènes parfois remarquables, nourries de réalisme magique...
Le fait de parler d'une génération fantôme, disparue en mer, m'obligeait à en parler du point de vue de celles qui restent.
Mati Diop, réalisatrice
Radio-Canada
Mame Bineta Sané : Ada

Amadou Mbow : Inspecteur Issa

Ibrahima Traoré : Souleiman

Nicole Sougou : Dior

Aminata Kané : Fanta

Mariama Gassama : Mariama

Coumba Dieng : Thérèse

Abdou Balde : Cheikh

Ibrahima Mbaye Thié : Commissaire Moustapha

Diankou Sembene : M. Ndiaye

Babacar Sylla : Omar
More on Mati Diop
2004 : Last Night (court métrage)

2010 : Atlantiques (court métrage)

2011 : Snow Canon (court métrage)

2012 : Big in Vietnam (moyen métrage)

2013 : Mille soleils (moyen métrage)

2015 : Liberian Boy (court métrage, réalisé avec Manon Lutanie)

2019 : Atlantique

2020 : In My Room (court métrage documentaire)