Monday
, August 2nd, 2021
at 19:00
Monday
, August 2nd, 2021
at 19:00
Thursday
, August 5th, 2021
at 16:00
Location
Fernand-Seguin screening room
Date
July 16th - August 5th, 2021
Cycle
Le Centre d'art et d'essai de la Cinémathèque québécoise (CAECQ) a pour mission de programmer prioritairement des documentaires et des fictions indépendantes québécoises, mais également des documentaires internationaux, des films d'animation et des films étrangers sous-titrés en français en privilégiant les occasions de rencontres entre le public et les artisans des films. Sa programmation est présentée conjointement à celle de la Cinémathèque québécoise sous la mention Nouveauté.
Beans
Nouveauté CAECQ
Actors
Kiawentiio, Violah Beauvais, Rainbow Dickerson
Synopsis
Inspired by true events, BEANS is about a Mohawk girl on the cusp of adolescence who must grow up fast and become her own kind of warrior during the armed stand-off known as the 1990 Oka Crisis.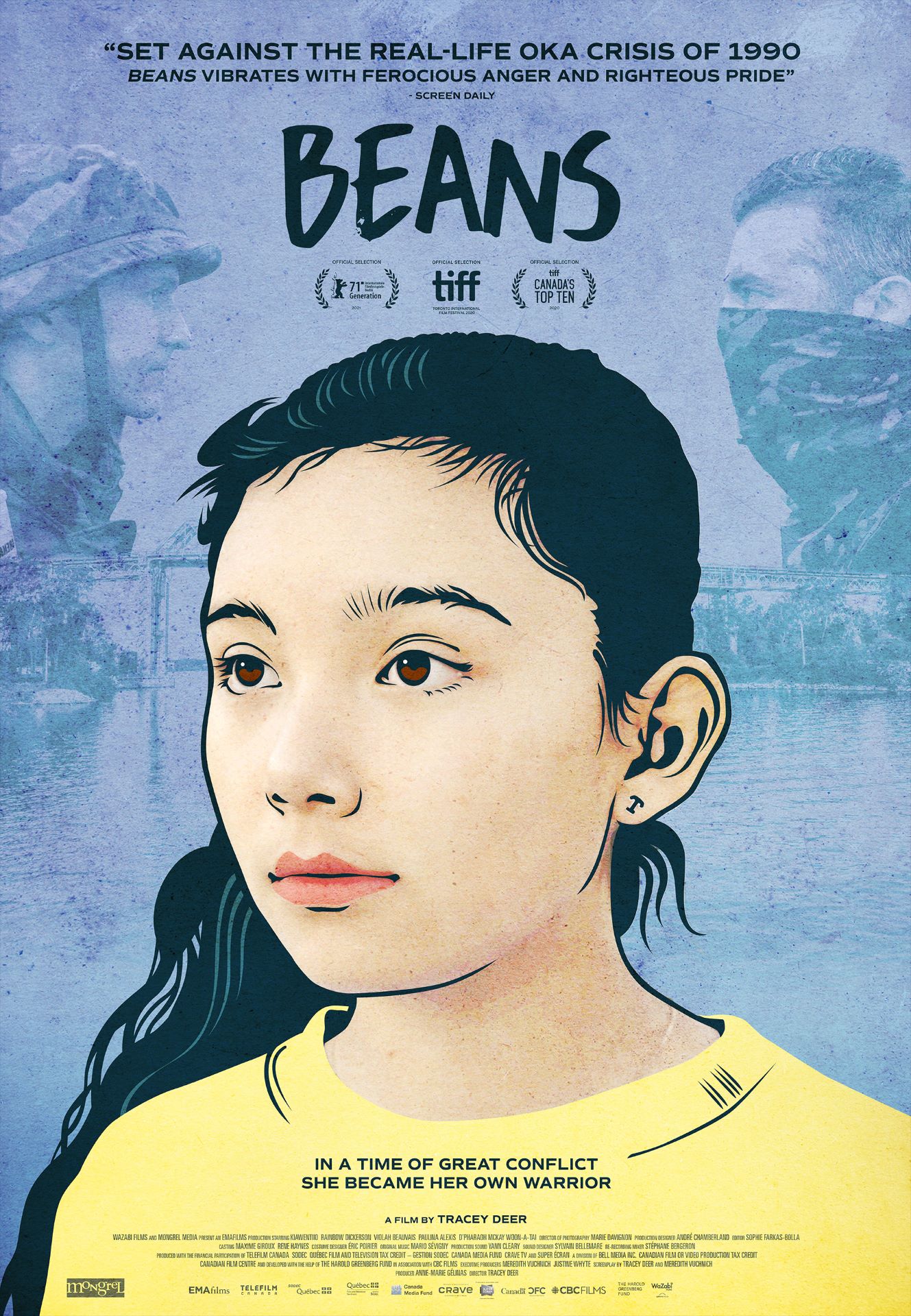 Tracey Deer
Born and raised in the Mohawk community of Kahnawake, Tracey Deer is an award-winning Indigenous director, producer, writer, mentor, speaker, and leader. A graduate of Dartmouth College's Film Studies program, Tracey is a visual storyteller who wants to have a positive impact on the world. Learn more.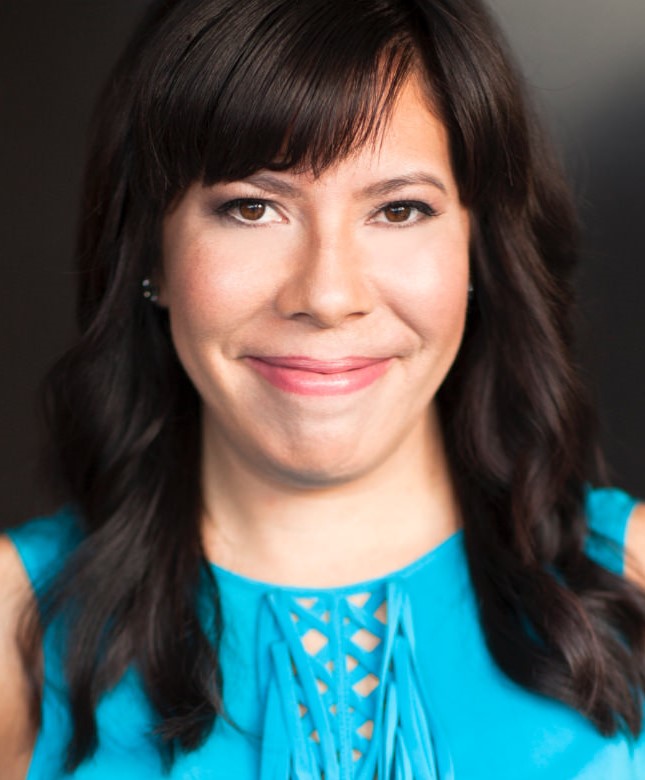 Tracey Deer, le traumatisme devenu catharsis
À l'été 1990, au Québec et au Canada, un sujet dominait à la radio, dans les journaux et à la télévision : la crise d'Oka. Déclenché par la volonté de la Ville et d'un promoteur d'agrandir un terrain de golf en empiétant sur la pinède, lieu funéraire sacré, ce conflit constitue une page d'histoire honteuse à maints égards. Récit initiatique à saveur autobiographique campé durant cette période trouble, Beans, de la cinéaste mohawk Tracey Deer, permet de mesurer à quel point.
À propos du film
Kiawentiio Kiawentiio ... Beans

Violah Beauvais ... Ruby

Rainbow Dickerson ... Lily

Joel Montgrand ... Kania'Tariio

Paulina Alexis ... April

D'Pharaoh Woon-A-Tai ... Hank

Jay Cardinal Villeneuve ... Gary

Taio Gélinas ... Coyote

Caroline Gelinas ... Victoria

Dawn Ford ... Mrs. Arsenault

Kelly Beaudoin ... Hazel

Brittany LeBorgne ... Karahwen'hawi

Ida Labillois-Montour ... Dorothy

Adam LeBlanc ... Police officer #1

Emilie Paquet ... Protester

Angie Reid ... Aunt Mimi
This project goes back a long way for me. I was Beans. I was twelve-years-old when I lived through an armed stand-off between my people and the Quebec and Canadian governments known as The Oka Crisis. The Mohawk Nation of Kanesatake and Kahnawà:ke stood up to a formidable bully - and won. That summer I knew I wanted to become a filmmaker and vowed to one day tell this story.
Canadians did not experience that summer as we did. The media painted us as terrorists. Our neighbors attacked us. Our basic human rights were violated. And instead of offering protection, the provincial police and Canadian army aimed their weapons at us. Sound familiar? Thirty years later, these same scenes are playing out across our television screens as people stand up for racial and social justice across North America. They too are being met with violence, instead of support.
With this film, I want Canadians and audiences around the world to experience what it was like to be in the crosshairs of so much hate and anger, and the destructive impact it had on me and my people. These kinds of experiences shatter innocence, confidence, and hope. Even though this film takes place in 1990 and shows how bad things were, these messages of intolerance, ignorance and indifference are still being heard loud and clear across this country today. We live it every day. Like an infection, hate and anger spreads and multiplies on both sides. We must stop this cycle of violence to protect the next generation from repeating the mistakes of our past and, shamefully, our present.
During that fateful, scary summer, I learned many terrible lessons: the world was dangerous, my difference made me a target and I was considered so worthless that it was acceptable to harm me. This was my place as an Indigenous person in this country. That's a very dark reality to grow up in, and to thrive despite it has required a very long road of healing. I work hard every day to live my best life. But the wounds of my past still haunt me.
I felt invisible and unimportant, so to give voice to our experiences, thoughts, feelings, dreams and fears through character-based storytelling is my way to reclaim my worth, honour my people and celebrate our resilience. I want our children to grow up confident that they are safe in this country – and that their lives and dreams are important. For that to happen, Canadians need to step up. I made this film to inspire them to open their hearts and head back into their everyday lives as allies of Indigenous people. We need their friendship, support and action for society to change for the better.
I want all of my people to thrive, not merely survive. That's why I tell stories.
About the Director
Beans

All That Glitters (2014)

Club Native (Documentary)(2008)

Kanien'keha:ka: Living the Language (Documentary) (2008)

Mohawk Girls (Documentary) (2005)

One More River: The Deal That Split the Cree (Documentary) (2004)