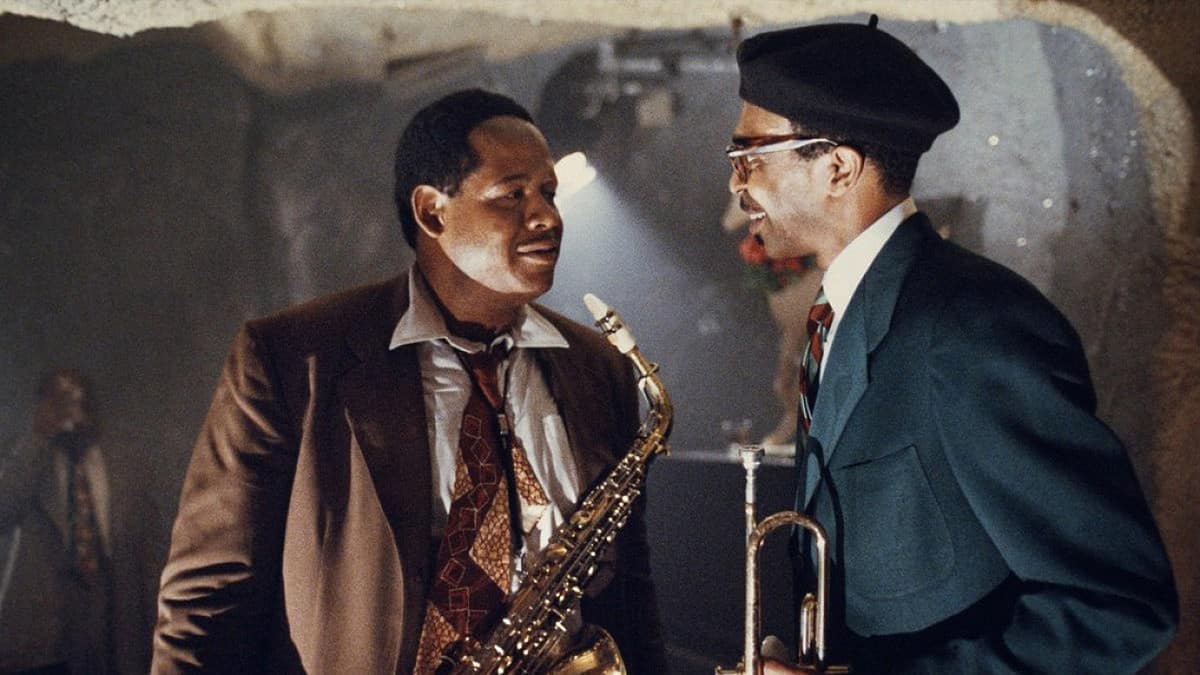 Location
Main screening room
Cycle
Our summer cycle will be festive or not. Sound and image, song and dance, instrument and breathing, strings and gestures: so many possible combinations to express what cinema and music can achieve and express together. Musicals, concert films, catchy music. Jazz, classical, contemporary, disco, punk... Revolt and enchantment, distress and emphasis, joy and rhythm, melancholy and bass, laughter and stridency: diverse expressions characterizing cinema and music's historical alliance, will definitely make us fly, dream, dance!
From the 30's to the present day and across all possible genres, this cycle aims to open our minds at a time when we most need it. The first week of July will be an eventful one, as the cycle will open with several evenings in cabaret mode, where we will present for the first time concert films produced in Quebec during the confinement, with the participation of major artists of the current music scene: Klô Pelgag, Marie Davidson and Godspeed You! Black Emperor.
Clint Eastwood at the top of his game.
Bird
Directed by
Clint Eastwood
Actors
Forrest Whitaker, Diana Venora, Michael Zelniker
Synopsis
The true story of Charlie Parker, a jazz legend.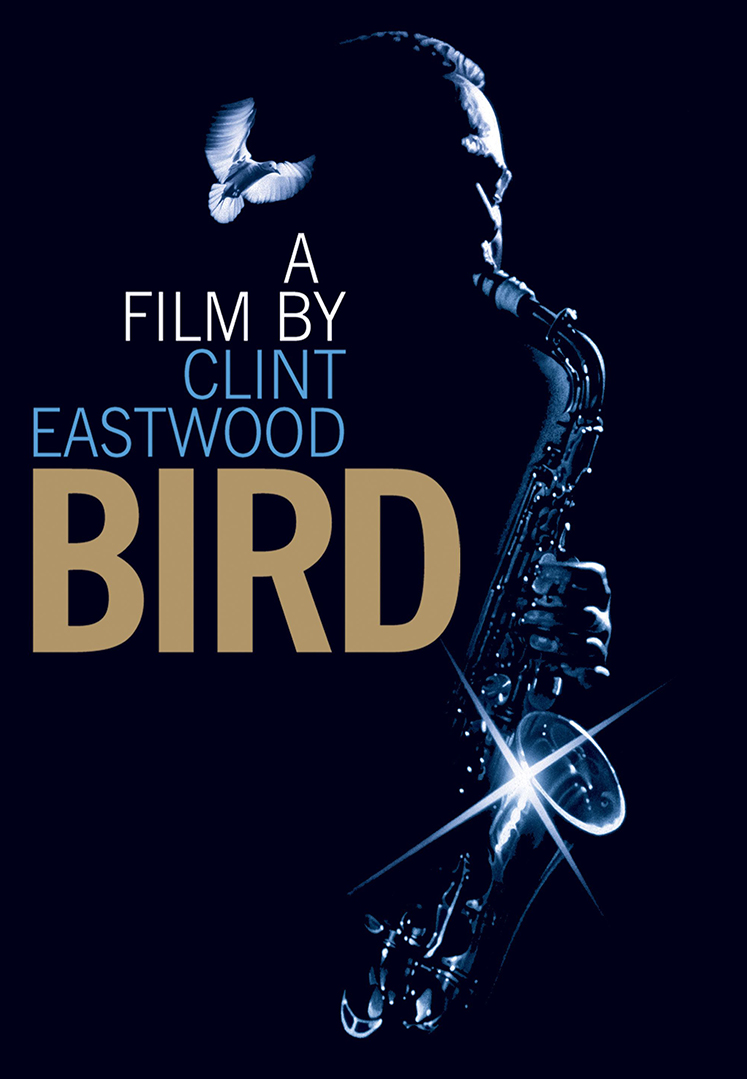 Cahiers du Cinéma 1988
Top 10 Film Award - Best Film
Festival de Cannes 1988
Best Actor - for Forest Whitaker

Technical Grand Prize - for the quality of its soundtrack
Golden Globes, USA 1989
Best Director - Motion Picture
New York Film Critics Circle Awards 1988
Best Supporting Actress - Diane Venora
Sant Jordi Awards 1989
Best Foreign Film (Mejor Película Extranjera)

Best Foreign Actor (Mejor Actor Extranjero) - Forest Whitaker

Best Foreign Actress (Mejor Actriz Extranjera) - Diane Venora
Clint Eastwood
Clinton Eastwood Jr. (born May 31, 1930) is an American actor, film director, composer, and producer. After achieving success in the Western TV series Rawhide, he rose to international fame with his role as the "Man with No Name" in Italian filmmaker Sergio Leone's "Dollars Trilogy" of Spaghetti Westerns during the mid-1960s, and as antihero cop Harry Callahan in the five* Dirty Harry* films throughout the 1970s and 1980s. His accolades include four Academy Awards, four Golden Globe Awards, three César Awards, and an AFI Life Achievement Award. In 2000, Eastwood received the Italian Venice Film Festival's Golden Lion award, honoring his lifetime achievements.
Photo : Chris Jackson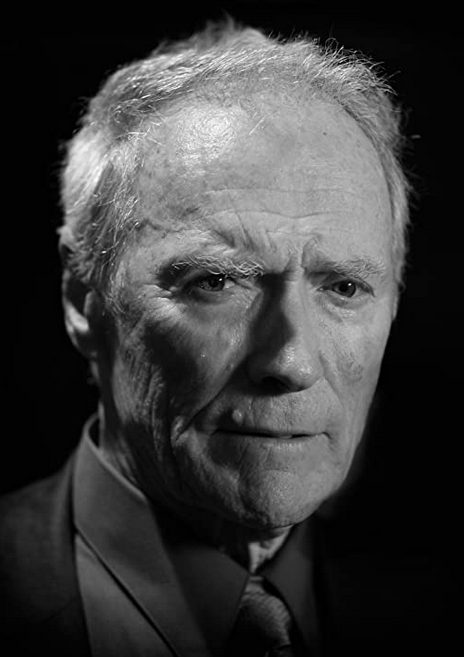 MOVIE REVIEWS : Eastwood's Homage to 'Bird'
Few Hollywood biographical movies have shown more devotion to their subject than Clint Eastwood's "Bird" (citywide). Taking a hard story--the short, sad life of jazz revolutionary Charlie Parker--Eastwood and his collaborators neither flinch from the dark nor ignore the light...
Forest Whitaker : Charlie 'Bird' Parker

Diane Venora : Chan Parker

Michael Zelniker : Red Rodney

Samuel E. Wright : Dizzy

Keith David : Buster Franklin

Michael McGuire : Brewster

James Handy : Esteves

Damon Whitaker : Young Bird

Morgan Nagler : Kim

Arlen Dean Snyder : Dr. Heath

Sam Robards : Moscowitz

Penelope Windust : Bellevue Nurse

Glenn Wright : Alcoholic Patient

George Orrison : Patient with Checkers

Bill Cobbs : Dr. Caulfield
About Clint Eastwood
Filmography of Clint Eastwood
2019 Richard Jewell

2018 The Mule

2018 The 15:17 to Paris

2016 Sully (directed by)

2014 American Sniper

2014 Jersey Boys

2011 J. Edgar

2010 Hereafter

2009 Invictus

2008 Gran Torino (directed by)

2008 Changeling

2006 Letters from Iwo Jima

2006 Flags of Our Fathers

2004 Million Dollar Baby (directed by)

2003 The Blues (TV Mini Series documentary) (1 episode)

2003 Mystic River

2002 Blood Work

2000 Space Cowboys

1999 Diana Krall: Why Should I Care (Video short)

1999 True Crime

1997 Midnight in the Garden of Good and Evil

1997 Absolute Power

1995 The Bridges of Madison County

1993 A Perfect World

1992 Unforgiven

1990 The Rookie

1990 White Hunter Black Heart

1988 Bird

1986 Heartbreak Ridge

1985 Amazing Stories (TV Series) (1 episode)

1985 Pale Rider

1984 Tightrope (uncredited)

1983 Sudden Impact

1982 Honkytonk Man

1982 Firefox

1980 Bronco Billy

1977 The Gauntlet

1976 The Outlaw Josey Wales

1975 The Eiger Sanction

1973 Breezy

1973 High Plains Drifter (directed by)

1971 The Beguiled: The Storyteller (Documentary short)

1971 Play Misty for Me