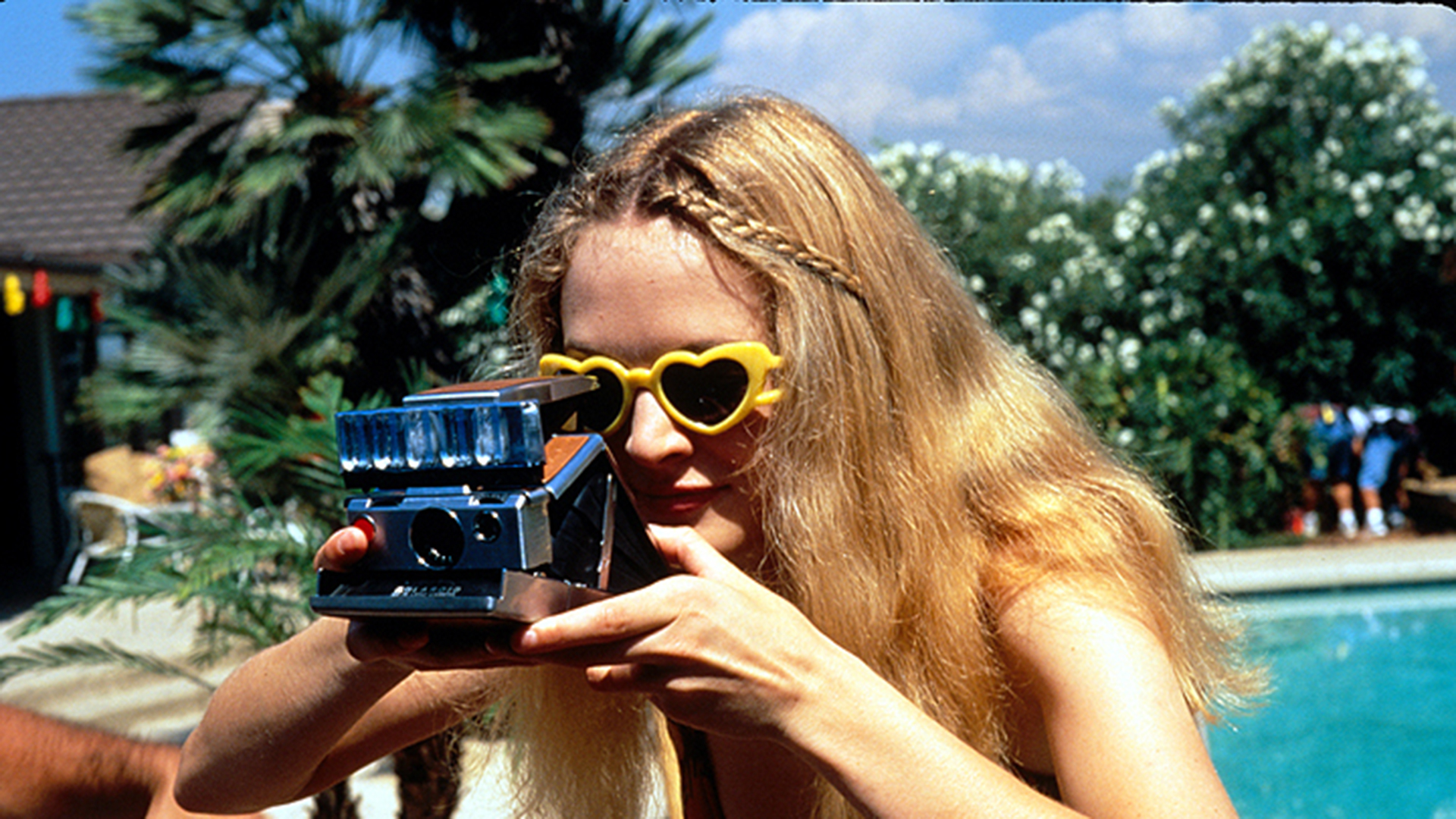 Boogie Nights (English with French subtitles)
Location
Main screening room
Cycle
Clubs, nightclubs and other rowdy dance floors are places of ligthness, seduction or dissidence, where musical trends, dramas and romances are born. They are the sulphurous theater of the bodies that are bring together , but also a mental space that can make the multitude and the solitude, the party feeling and the melancholy coexist. From the disco scene of the 1970s to today, this cycle brings together films where people dance without a tomorrow, in the light of neon and strobes.
Boogie Nights
Directed by
Paul Thomas Anderson
Language
English with French subtitles
Actors
Mark Wahlberg, Julianne Moore, Burt Reynolds, Don Cheadle, John C. Reilly, Philip Seymour Hoffman
Synopsis
A pornographic film director discovers a young talent in a nightclub. For a while, the success is there. But the 1980s, money, drugs and the arrival of VHS put an end to the carefree years of glory.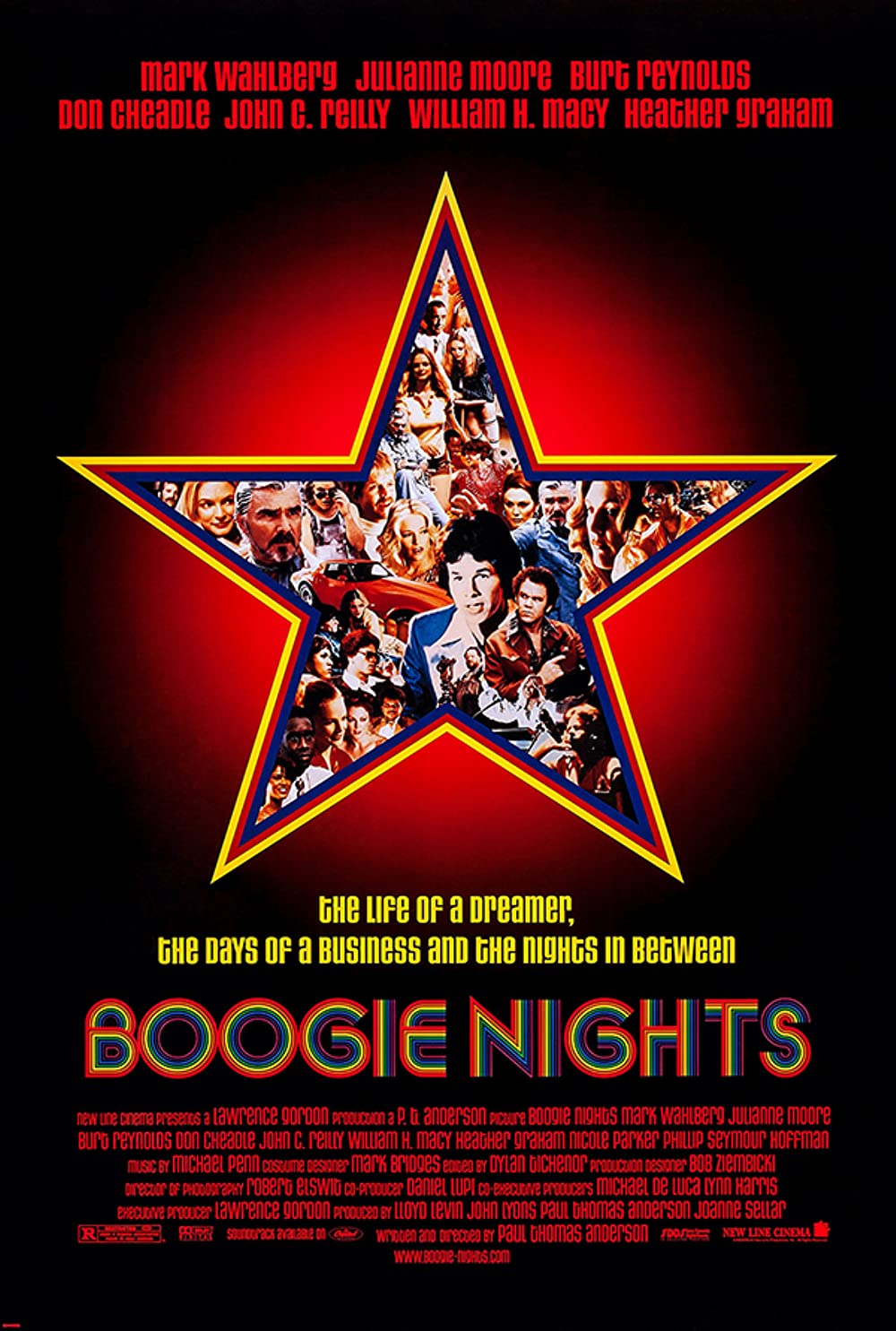 Paul Thomas Anderson
Paul Thomas Anderson is an American writer, director and producer. He became known with the drama Boogie Nights, released in 1997, which propelled him to the doors of Hollywood. As such, he is one of the most nominated directors at the Oscars where he has 11 nominations.
À lire sur notre blogue
Disco clubs : tour de piste
Il y a un plaisir indéniable à revisiter des films où les clubs, discothèques et autres scènes de party dansant ont une place de premier plan, parce que l'on sait qu'on y trouvera les ingrédients qui nous font jubiler au cinéma : le factice, le clinquant, le rythme et l'absence d'inhibition. Et pourtant, ces scènes de défoulement sont presque toujours teintées de sentiments plus troubles. (...)
Mark Wahlberg : Eddie Adams/Dirk Diggler

Julianne Moore : Amber Waves/Maggie

Burt Reynolds : Jack Horner

Don Cheadle : Buck Swope

John C. Reilly : Reed Rotchild

Heather Graham : Rollergirl/Brandy

William H. Macy : Little Bill

Nicole Ari Parker : Becky Barnett

Philip Seymour Hoffman : Scotty J.

Luis Guzmán : Maurice Rodriguez

Philip Baker Hall : Floyd Gondolli

Thomas Jane : Todd Parker

Ricky Jay : Kurt Longjohn

Alfred Molina : Rahad Jackson

Robert Ridgely : le colonel James

Melora Walters : Jessie Saint Vincent

Nina Hartley : la femme de Little Bill

Jack Wallace : Rocky

Michael Jace : Wallace

Laurel Holloman : Sheryl Lynn

Joanna Gleason : la mère de Dirk

Tony Tedeschi : New Year's Eve Stud

Veronica Hart : la juge Kathleen O'Malley

Channon Roe : Joe, le surfer
À propos de Paul Thomas Anderson
1996 : Hard Eight

1997 : Boogie Nights

1999 : Magnolia

2002 : Punch-Drunk Love

2007 : There Will Be Blood

2012 : The Master

2014 : Inherent Vice

2017 : Phantom Thread

2021 : Licorice Pizza53