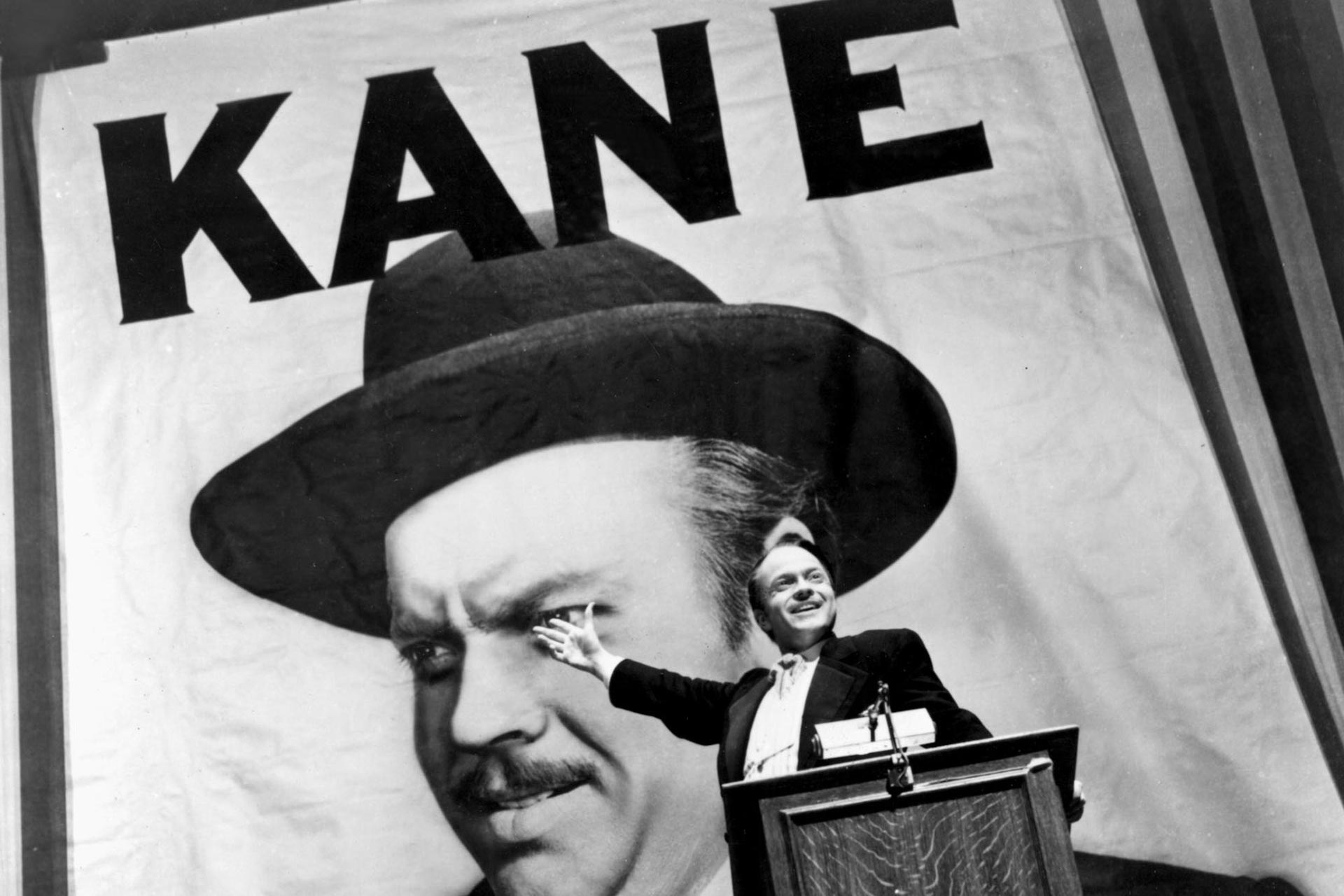 Location
Main screening room
Cycle
Making lists is an activity moviegoers are fond of. Every year, the same ritual: compilation of the ten best films, with comparative analyses, debates, heated discussions. But what about the ultimate list of the most outstanding films in the history of cinema? That is to say, those films that must be seen, those that have forever transformed the art of cinema, but also our way of seeing a culture, of understanding the world as well as our own lives? This program aims to tackle this challenge with nearly eighty films, produced between 1916 and 1960, while waiting for your lists!
Citizen Kane
Language
English with french subtitles
Actors
Orson Welles, Joseph Cotten, Everett Sloane
Synopsis
After the death of billionaire Charles Foster Kane, a great press magnate, Jerry Thompson, a reporter, investigates his life. The contacts he makes with his relatives make him discover a gigantic, megalomaniac, egotistical and solitary character. The first film of Orson Welles, who signs at 24 years an undisputed masterpiece.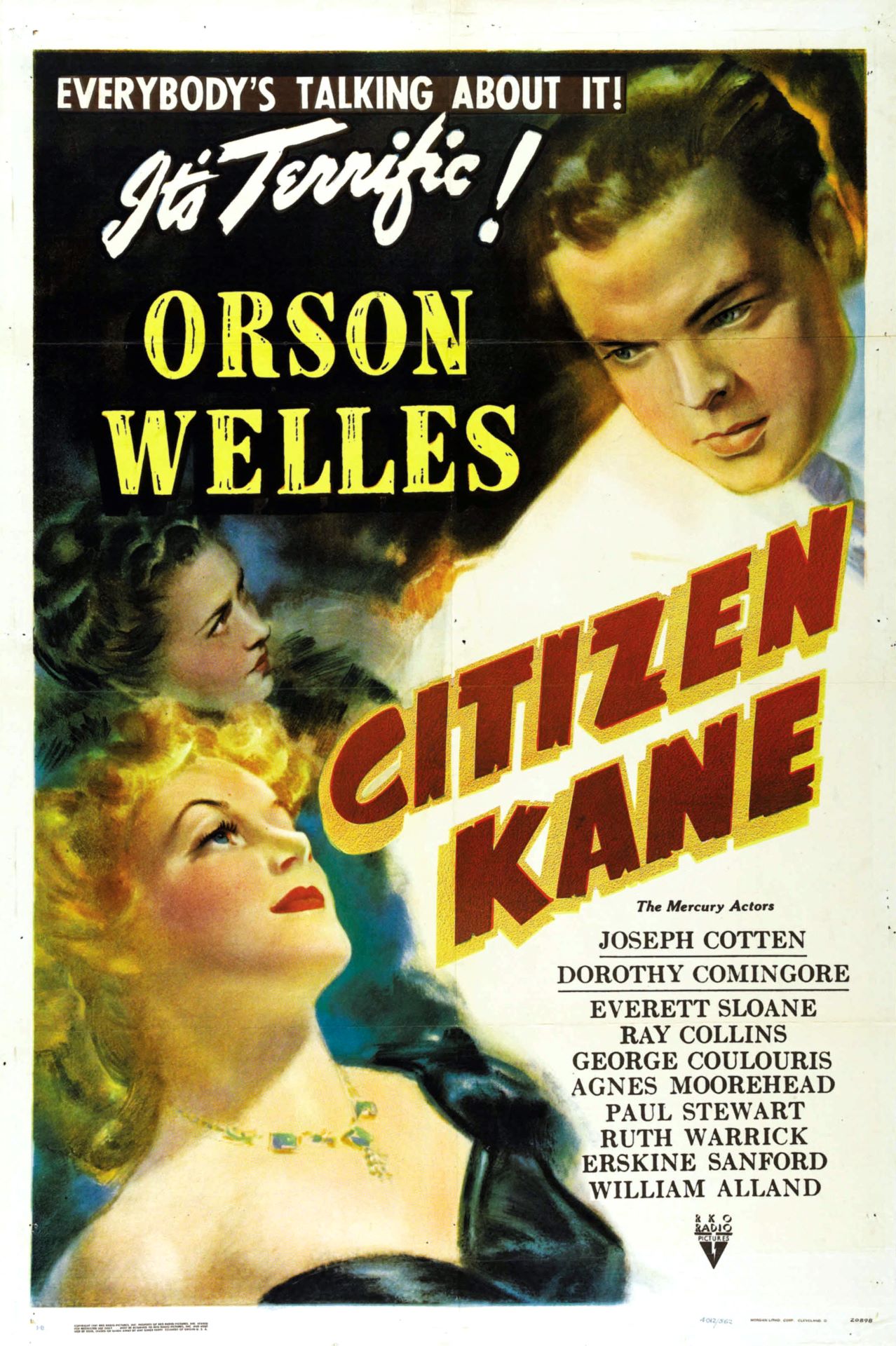 National Board of Review, USA - 1941
National Film Preservation Board, USA - 1989
Orson Welles
Orson Welles (May 6, 1915 – October 10, 1985) was an American director, actor, screenwriter, and producer who is remembered for his innovative work in radio, theatre and film. He is considered to be among the greatest and most influential filmmakers of all time. His first film was Citizen Kane (1941), which is consistently ranked as one of the greatest films ever made.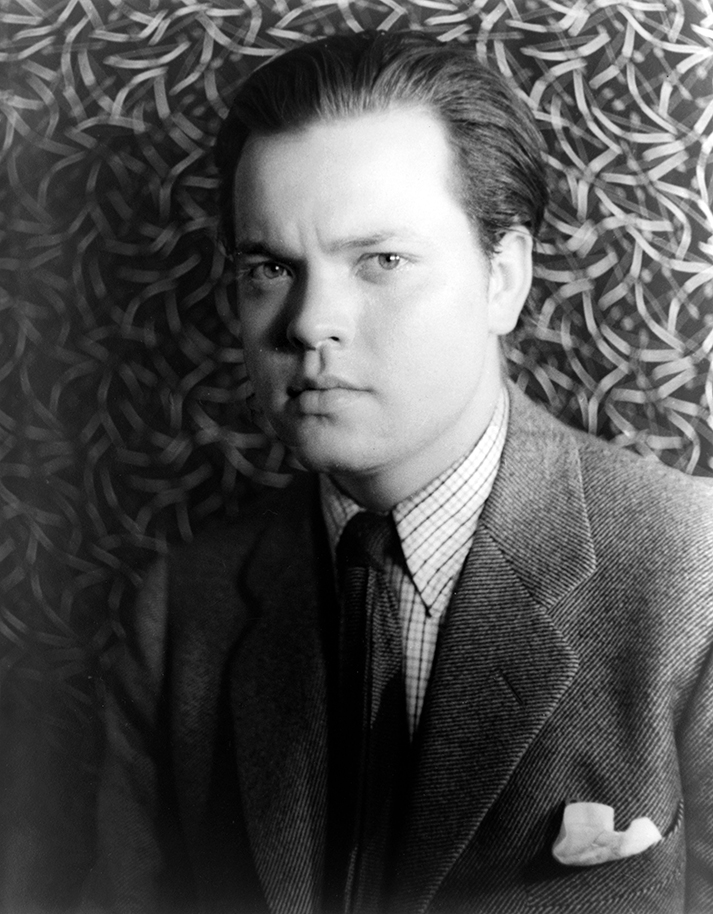 All celluloid life is present in Citizen Kane; seeing it for the first or umpteenth time remains a revelation
About Citizen Kane
Orson Welles: Charles Foster Kane

Buddy Swan: Charlie Kane at 8 years old +Joseph Cotten: Jedediah Leland

Dorothy Comingore: Susan Alexander, Kane's second wife

Agnes Moorehead: Mary, Kane's mother

Ruth Warrick: Emily Monroe Norton, Kane's first wife

Ray Collins: James W. Gettys

Erskine Sanford: Herbert Carter

Everett Sloane: Mr. Bernstein +William Alland: Jerry Thompson

Paul Stewart: Raymond, Kane's Butler

George Coulouris: Walter Parks Thatcher, Charlie Kane's tutor

Fortunio Bonanova: Matist

Gus Schilling: the butler

Philip Van Zandt: Mr. Rawlston +Georgia Backus: Miss Anderson

Harry Shannon: Kane's father, an innkeeper in Colorado

Sonny Bupp: Kane's son

Arthur Yeoman: voice of the announcer of News on the March
Analysis and comments on Citizen Kane (In French)
About Orson Welles
Shorts
1934 : Hearts of Age

1938 : Too Much Johnson

1958 : The Fountain of Youth

1978 : Moby Dick

1984 : The Spirit of Charles Lindbergh (en)

1985 : Orson Welles' Magic Show
Movies
1941 : Citizen Kane

1942 : La Splendeur des Amberson (The Magnificent Ambersons)

1942 : It's All True (inachevé)

1943 : Voyage au pays de la peur (Journey into fear) avec Norman Foster

1946 : Le Criminel (The Stranger)

1947 : La Dame de Shanghai (The Lady from Shanghaï)

1948 : Macbeth

1951 : Othello (The Tragedy of Othello: The Moor of Venice)

1955 : Dossier secret ou (Mr. Arkadin/Confidentiel Report)

1957 : Don Quichotte (inachevé)

1958 : La Soif du mal (The Touch of Evil)

1962 : Le Procès (The Trial)

1965 : Falstaff

1968 : Une histoire immortelle (The Immortal Story)

1970 : The Deep (inachevé)

1972 : De l'autre côté du vent (inachevé)

1973 : Vérités et Mensonges (F for Fake ). Le film fut achevé par François Reichenbach124.

1978 : Filming Othello

1984 : The Dreamers (inachevé)
Documentaries and tv fictions
1955 : Orson Welles' Sketch Book

1955 : Around the World with Orson Welles

1960 : Hong Kong vu par Orson Welles

1964 : In the Land of Don Quixote

1967 : Le Marchand de Venise (The Merchant of Venice) (inachevé)
Filmographie | associate productor
1938 : Too Much Johnson

1940 : Citizen Kane

1942 : La Splendeur des Amberson (The Magnificent Ambersons)

1942 : Voyage au pays de la peur (Journey Into Fear) de Norman Foster

1944 : Jane Eyre de Robert Stevenson

1947 : La Dame de Shanghai (The Lady from Shanghai)

1948 : Macbeth

1951 : Othello (The Tragedy of Othello: The Moor of Venice)

1955 : Dossier secret (Mr. Arkadin/Confidential Report)

1956 : Orson Welles and People (télévision)

1964 : In the Land of Don Quixote (série télévisée)

1968 : Vienna

1970 : The Deep

1985 : Orson Welles Magic Show
Orson Welles talks about Citizen Kane in a 11-minute 1960 interview