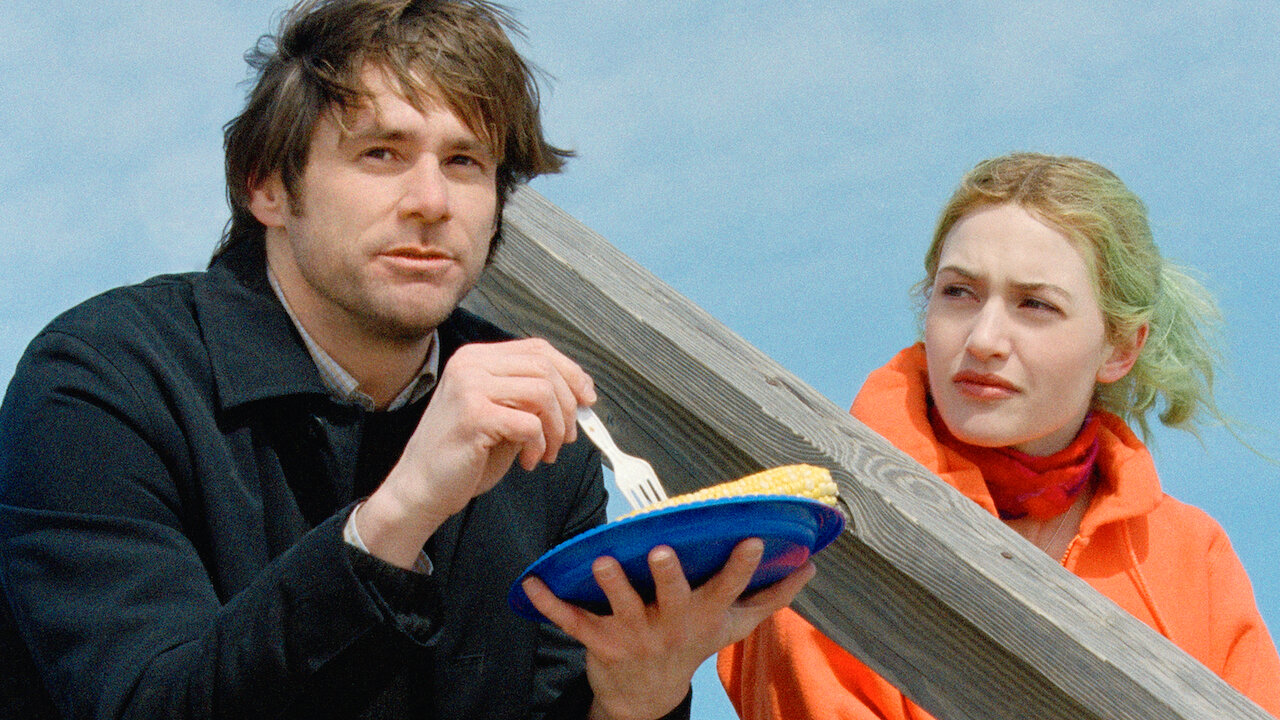 Eternal Sunshine of the Spotless Mind (English with French subtitles)
Location
Main screening room
Cycle
If certain decades of American cinema are immediately identifiable, this is not quite the case for the 1990s and early 2000s, which form a sort of continuum of films straddling two centuries. It is as if the idea of a new era was an occasion for the American cinema to search for and reinvent itself, between the blockbuster era of the 1990s and the digital revolution that began in the 2000s. While some big names prove that they have not said their last word (David Lynch, Martin Scorsese, Terrence Malick), young filmmakers begin their career (Quentin Tarantino, Michel Gondry, Gus Van Sant), confirm their talent (Todd Haynes, Gregg Araki, Steven Soderbergh) or make the highlight of their filmography before disappearing (Tony Kaye, Lodge Kerrigan). Still, there is an undeniable pleasure in revisiting some of the major works of this moment, oscillating between new imaginations, a taste for quotes and the reappropriation of some cinematic styles.
Eternal Sunshine of the Spotless Mind
Language
English with French subtitles
Actors
Jim Carrey, Kirsten Dunst, Kate Winslet, Elijah Wood
Synopsis
Joel and Clementine see only the bad sides of their tumultuous love story, so much so that Clementine erases from her memory all traces of this relationship. Distraught, Joel contacts the inventor of the Lacuna process, Dr. Mierzwiak, so that he can also erase from his memory everything that linked him to Clementine. Memories begin to flow into Joel's head, from the most recent to the oldest, and one by one they fly away forever. But as he goes back in time, Joel rediscovers what he has always loved about Clementine...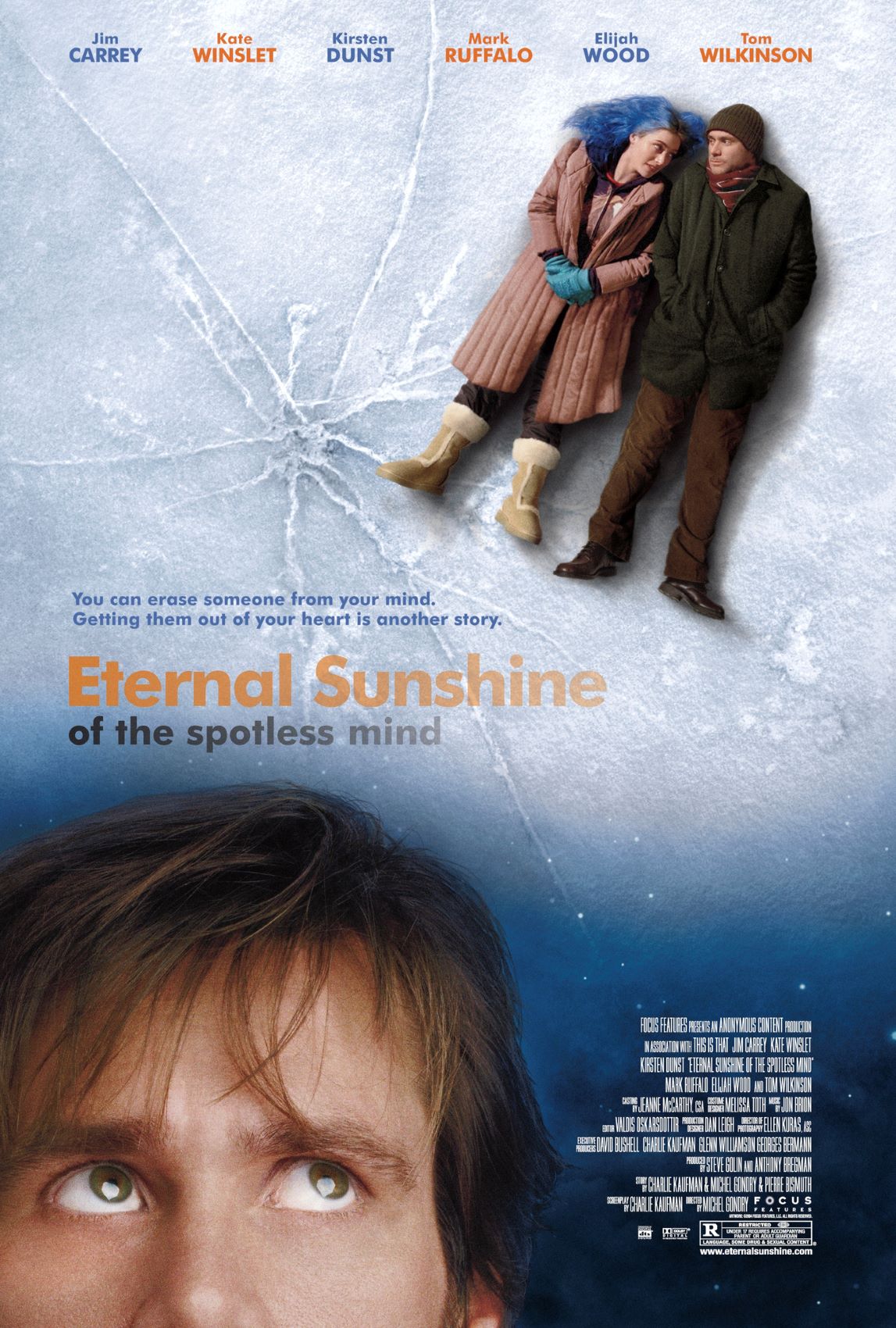 Michel Gondry
** Michel Gondry** is a French film director. He is also a musician and author of some comics. In the early 1980s, he participated in the formation of the pop group Oui Oui, with Etienne Charry. In addition to being the drummer, Michel Gondry directed the clips of several singles of the group. Thanks to his collaboration with Björk, Michel Gondry becomes a very requested director. He directs videos for the Rolling Stones (Like a Rolling Stone), IAM (Je danse le mia) or Kylie Minogue (Come into My World). He directed two short films, including The Letter in 1998, and then directed his first feature film, Human Nature, which was released in 2001, with Patricia Arquette, Rhys Ifans and Tim Robbins, based on a script by Charlie Kaufman. In 2004, he released his second feature film, Eternal Sunshine of the Spotless Mind, with Jim Carrey and Kate Winslet. The film won the Oscar for Best Original Screenplay at the 77th Academy Awards.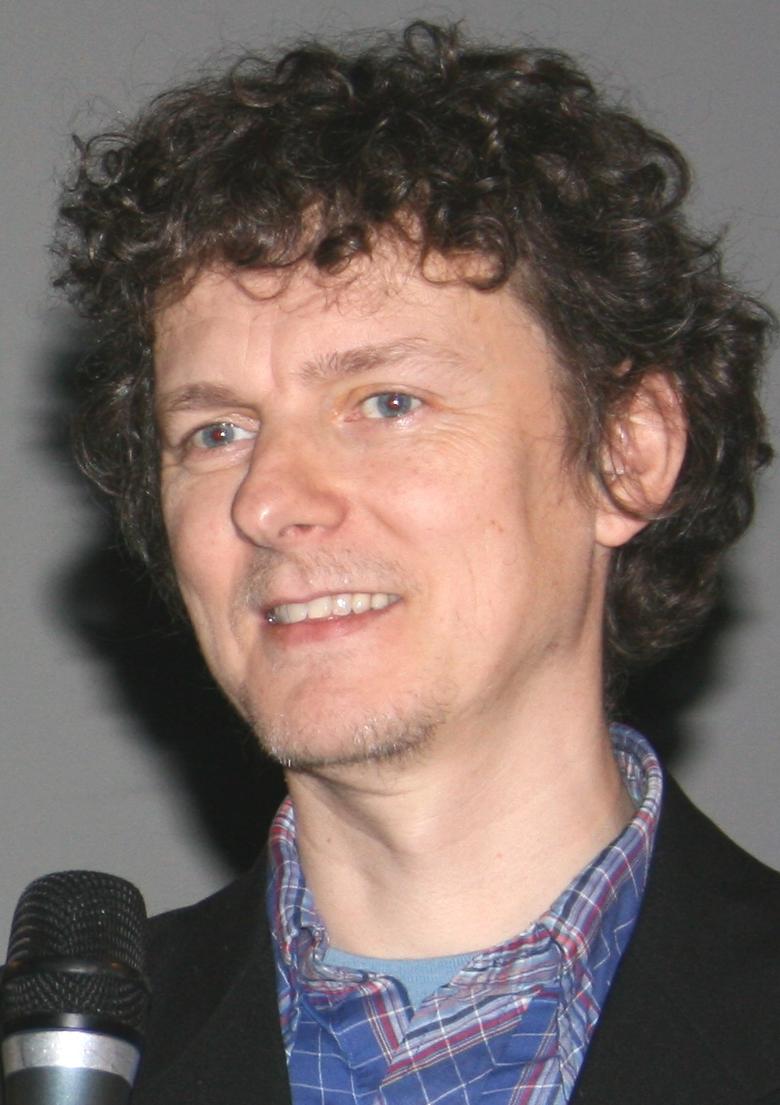 Jim Carrey : Joel Barish

Kate Winslet : Clementine Kruczynski

Kirsten Dunst : Mary Svevo

Mark Ruffalo : Stan

Elijah Wood : Patrick

Tom Wilkinson : Dr Howard Mierzwiak

Thomas Jay Ryan : Frank

Jane Adams : Carrie

David Cross : Rob
About Michel Gondry
Filmography - Full lenght
2001 : Human Nature

2004 : Eternal Sunshine of the Spotless Mind

2006 : La Science des rêves (The Science of Sleep)

2006 : Dave Chappelle's Block Party

2008 : Soyez sympas, rembobinez (Be Kind Rewind)

2010 : L'Épine dans le cœur

2011 : The Green Hornet

2012 : The We and the I

2013 : L'Écume des jours

2014 : Conversation animée avec Noam Chomsky (Is the Man Who Is Tall Happy?)

2015 : Microbe et Gasoil
Filmographie l Short films
1986 : Un joyeux noël

1986 : Bolide, fait en stop-motion

1987 : Junior et sa voix d'or

1988 : Viva di Rosa

1998 : La Lettre

2001 : One Day

2003 : Three Dead People

2003 : Pecan Pie, avec Éric et Ramzy et Jim Carrey

2004 : I've Been Twelve Forever (Side A), documentaire en deux parties sur les inspirations du réalisateur

2004 : I've Been Twelve Forever (Side B), documentaire en deux parties sur les inspirations du réalisateur

2008 : Tokyo! (film collectif), segment Interior Design, coréalisé avec Bong Joon-ho et Leos Carax

2010 : My New New York diary, documentaire sur Julie Doucet et son œuvre

2017 : Détour, produit par Apple