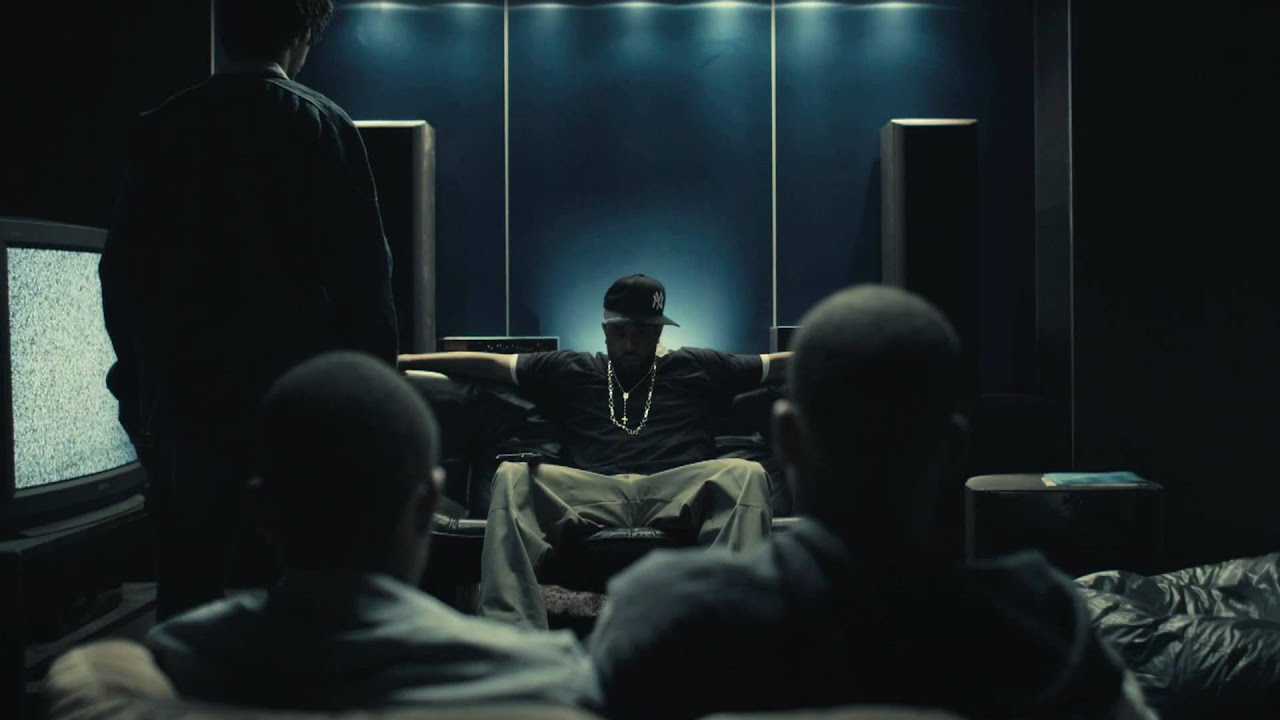 Location
Main screening room
Cycle
Black at the Camera is more than a hundred years of Black cinema. From silent cinema dealing with segregation to films testifying decolonization; from animation to documentaries, including historical reconstructions. The new generation is not left out, expressing itself with aplomb in all forms of contemporary cinema. This ensemble also reflects the work of Canadian and Quebec filmmakers, will be presented to the public at the Cinémathèque québécoise throughout the month of June.
This program, produced in collaboration with the Fabienne Colas Foundation and the Montreal International Black Film Festival, is also supported by the Cinémathèque Afrique of The Institut français.
Tickets will be on sale on May 20.
Exit 67
De nos collections
Directed by
Jephté Bastien
Actors
Henri Pardo, Benz Antoine, Danny Blanco-Hall
Synopsis
After his father murdered his mother, Jecko joined a street gang and slowly worked his way up. Now he is questioning his criminal activities and thinking of settling down with his girlfriend and her daughter. His desire to start a family will be confronted with his desire for revenge, as his father's release from prison is imminent.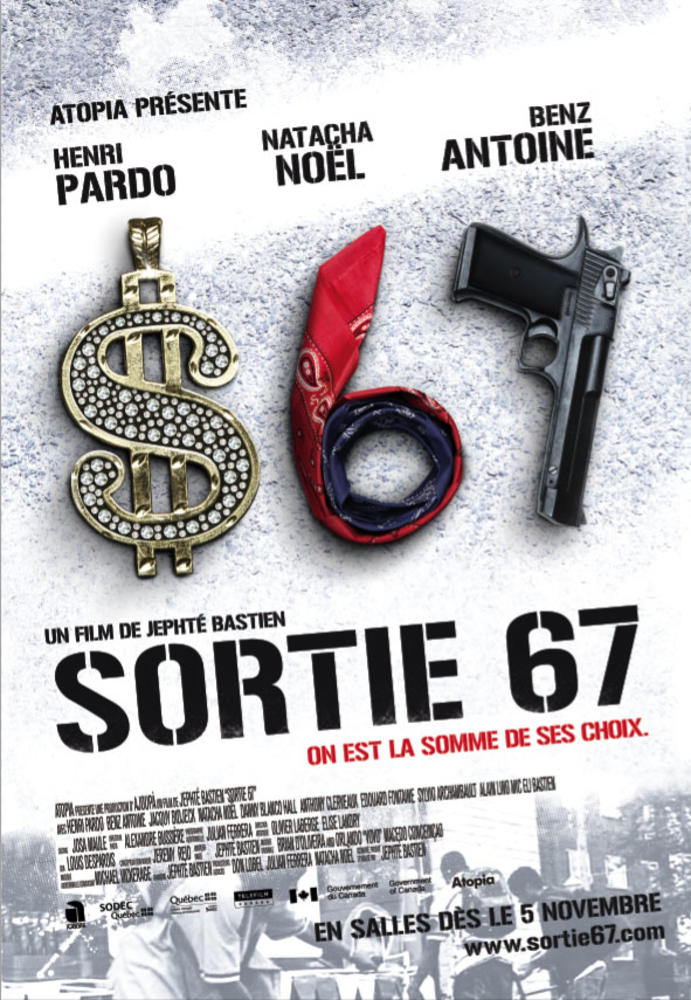 31e Cérémonie des prix Génie
Jepthé Bastien
Jephté Bastien is a Canadian film director. His debut film, Sortie 67 , won the Iris for best feature film by a first-time film director at the 31st Genie Awards in 2011. Born in Haiti, Bastien is based in Montreal.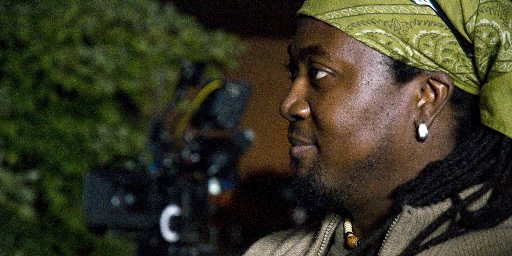 Je n'ai pas la prétention d'éradiquer les gangs de rue, mais j'aimerais susciter un dialogue pour que l'on comprenne que c'est un phénomène sociétal, pas seulement québécois ou canadien.
Henri Pardo ... Paquet Ronald / Jecko

Benz Antoine ... Brooklyn

Jacquy Bidjeck ... Sonia

Danny Blanco-Hall ... Blade

Alain Lino Mic Eli Bastien ... Pakko

Fontaine Edouard ... Zophe

Sylvio Archambault ... Jocelyn Paquet

Natacha Noël ... Candy

Clerveaux Anthony ... Ronald - 15 ans

Kourouma Lansana ... Pakko - 17 ans

Scott Beaubrun Jimmy ... Zophe

Fabienne Colas ... Magalie

Lynne Adams ... Travailleur social

Franck Sylvestre ... Ti-Boss

Yardly Kavanagh ... Ginette

Stéphane Moraille ... Jack

Sophie Desmarais ... Lola

Anatoly Zinoviev ... Traficker # 1

Philippe Racine ... Kaya

Mendoza ... Latino

Florence Situ ... Caissière

Prosper Ralph ... Max

Patricia Stasiak ... Marie

Songui Kwasi ... Max # 2

John uGuru Vanessa ... Naima

Ferus Jude ... Fuyard

Jessica B. Hill ... Sara

Leblanc Marcia ... Barmaid

Le Voyou ... Rappeur # 1

Philips Calvin ... Jeune Client

Noël Jeremy Shevon ... Ronald
Plus sur Jephté Bastien
2005: Haiti Through My Eye

2010 : Sortie 67

2016 : Vortex Tha Movie