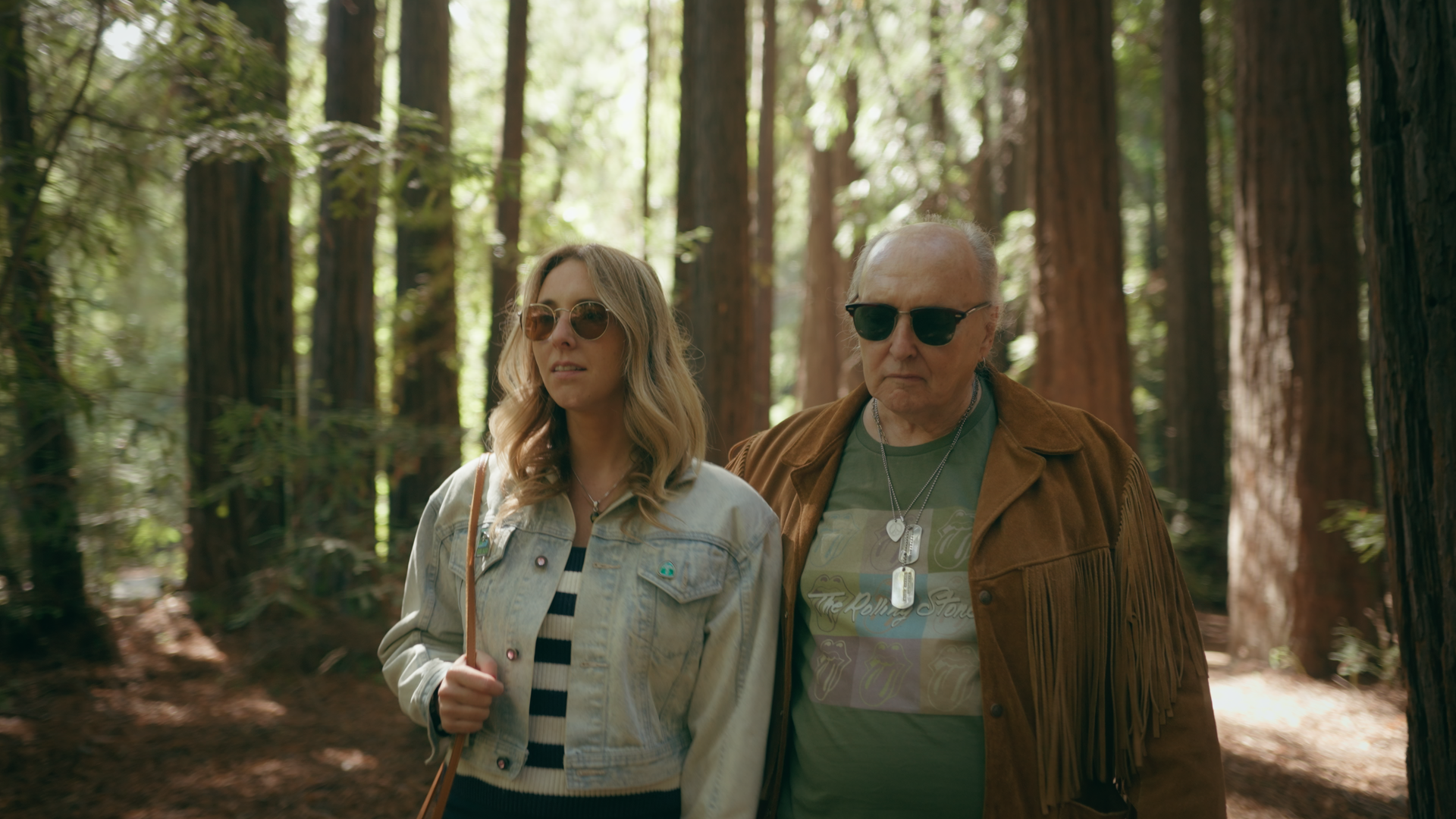 Francoeur : on achève bien les rockers
Wednesday
, December 6th, 2023
at 19:00
Wednesday
, December 6th, 2023
at 19:00
Friday
, December 8th, 2023
at 21:00
Saturday
, December 9th, 2023
at 18:00
Sunday
, December 10th, 2023
at 16:30
Monday
, December 11th, 2023
at 14:30
Tuesday
, December 12th, 2023
at 19:00
Wednesday
, December 13th, 2023
at 14:30
Thursday
, December 14th, 2023
at 15:00
December 6th - 14th, 2023
Francoeur : on achève bien les rockers
Location
Fernand-Seguin screening room
Date
December 6th - 14th, 2023
Cycle
The mission of the Centre d'art et essai de la Cinémathèque québécoise (CAECQ) is to primary program Quebec-made documentaries and independent fiction, as well as international documentaries, animated and foreign films, while encouraging opportunities for meetings between the public and the artists. Its programming is presented in conjunction with the Cinémathèque québécoise's under the label New releases.
Premiere with artists on December 6.
The December 8 screening will be followed by a Q&A with the filmmakers and Lucien Francoeur.
Francoeur : on achève bien les rockers
Directed by
Virginie Francoeur and Robbie Hart
Synopsis
With his unique career path and remarkable work, Lucien Francoeur is a man of a thousand facets: poet, singer, radio host and teacher. The rebellious poet and precursor of Quebec rock may be more quiet today due to his health problems, but he still dreams of an audience and a long life. Through the eyes of his daughter Virginie, whose birth turned his life upside down, FRANCOEUR: On achève bien les rockers offers an unusual look at Lucien Francoeur. Father and daughter take a journey to California to reconnect with their family roots and sources of inspiration, and to confront existential questions.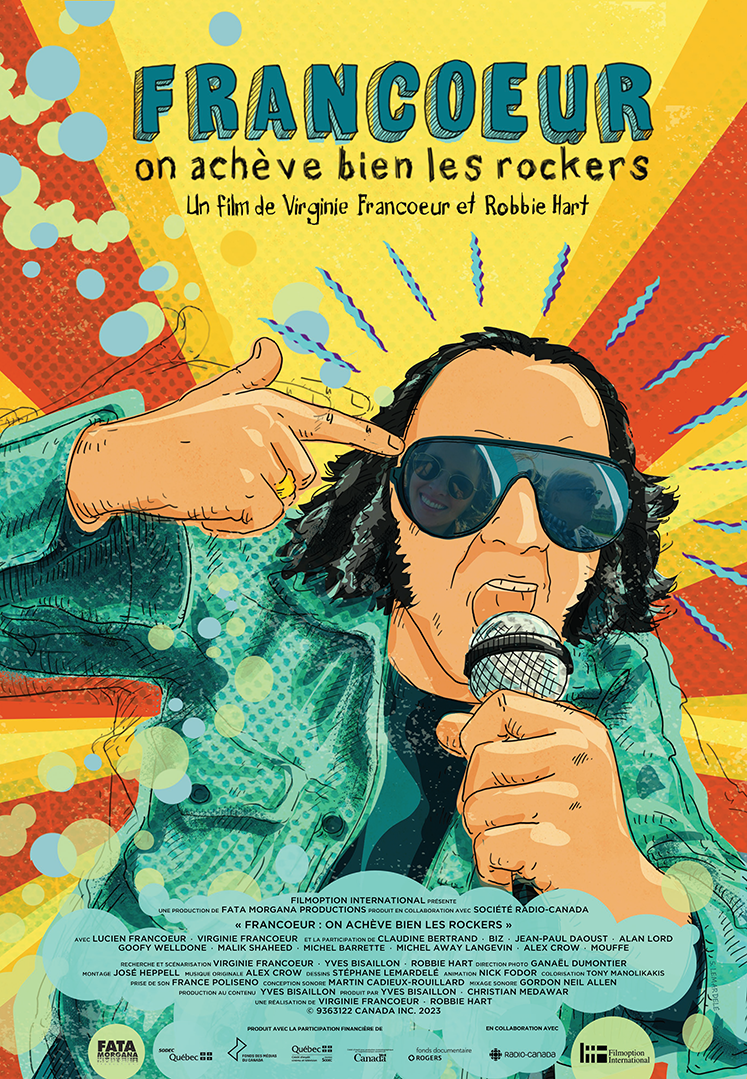 Virginie Francoeur
Virginie Francoeur, who holds a PhD, is a professor and researcher in ecoresponsible behavior at Polytechnique Montréal. In addition to her academic career, she has published six books in Quebec and abroad (essays, poetry, novels). A permanent member of the Union des écrivaines et des écrivains québécois (UNEQ), she has contributed to anthologies, produced exhibitions combining science and art, and was a finalist for the prestigious Prix de littérature France-Québec. In 2023, she received the Women of Distinction Award from the Women's Y Foundation of Montreal to honour the positive impact of her actions on society.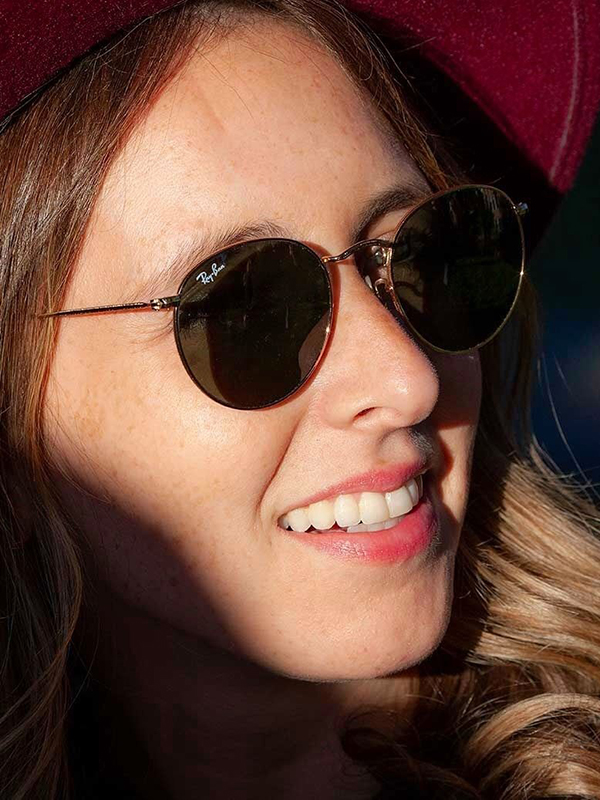 Robbie Hart
Robbie Hart has been producing and directing international award-winning documentaries since 1986. He has over 60 documentaries (medium-length, feature and series) to his credit, and has filmed in Europe, Asia, Africa, Latin America, the USA and the Caribbean. He has also directed several films inspired by Montreal, his hometown and also in other parts of Canada. Robbie covers a wide variety of subjects, dealing with politics, human rights, international relations and developing countries, as well as art, culture and sport.