Location
Fernand-Seguin screening room
Cycle
The mission of the Centre d'art et essai de la Cinémathèque québécoise (CAECQ) is to primary program Quebec-made documentaries and independent fiction, as well as international documentaries, animated and foreign films, while encouraging opportunities for meetings between the public and the artists. Its programming is presented in conjunction with the Cinémathèque québécoise's under the label New releases.
Gabor
Directed by
Joannie Lafrenière
Synopsis
A dialogue between director Joannie Lafrenière and Hungarian-born photographer Gabor Szilasi, this film paints a tender and colorful portrait of this humanist artist who has spent the last 60 years documenting the eloquence of daily life in his host country, the Quebec. Through various confidences, encounters and stagings tinged with humor and complicity, Gabor shows a unique look at photography as much as at life and old age, which he approaches with curiosity, resilience and optimism.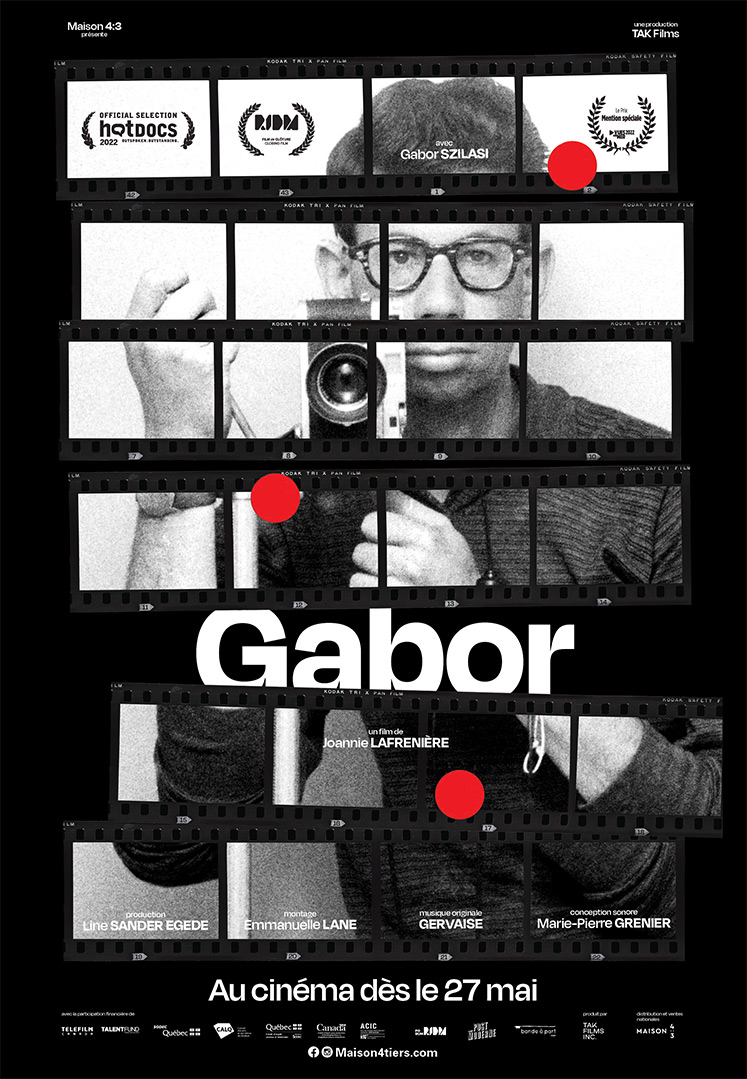 Joannie Lafrenière
Documentary filmmaker and photographer, Joannie Lafrenière loves humans. Her work is influenced by an anthropological approach. Holding degrees in journalism and photography, Joannie has taken part in several recognized publications. In recent years, she has directed for television, for the web and many different independent projects.
(Réalisatrices Équitables) Photo : © Dominic Berthiaume