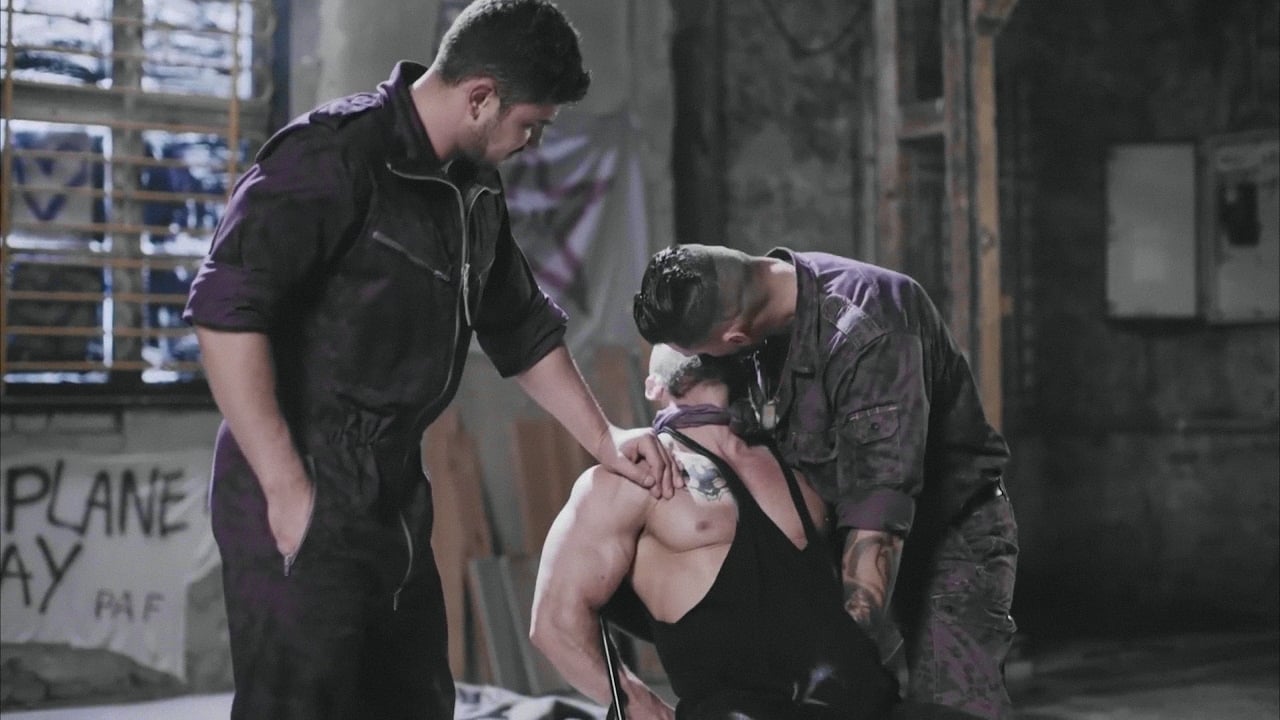 It is Not the Pornographer That is Perverse... (VOA)
Location
Main screening room
Cycle
Bruce LaBruce: Tender and transgressive
The work of Canadian Bruce LaBruce has been acclaimed in the US and France, and have been shown at prestigious festivals, but the filmmaker remains relatively unknown in the Land of the Maple Leaf. This retrospective, the largest ever organized in Canada, will allow us to measure the audacity and exuberance of LaBruce's work while depicting all the variations of sexuality on screen, from gay eroticism to transgression. Here is a subversive, pleasurable and combative queer cinema which will leave no one indifferent.
It is Not the Pornographer That is Perverse...
Actors
François Sagat, Dato Foland, Colby Keller
Genre
Pornographic, Erotic
Synopsis
An anthology film composed of four erudite, cheekily erotic shorts directed for gay porn studio CockyBoys. The last section is a spectacular allegory of cinema, representation, porn and the role of the spectator.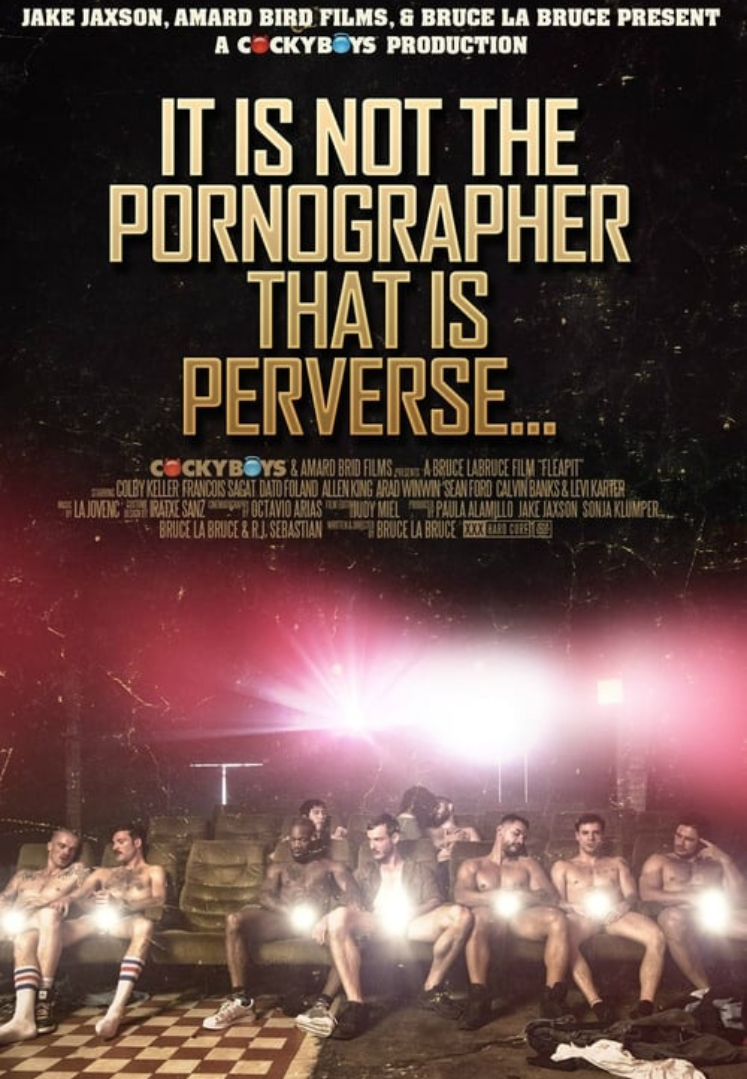 Bruce LaBruce
Born in 1964 in Tiverton, Ontario, Bruce LaBruce studied film theory and social and political thought at York University in Toronto in the 1980s. He wrote film reviews for CineAction magazine, contributed to underground gay magazines, and shot his first super-8 films in the late 1980s. His first two feature films, No Skin Off My Ass and Super 8 ½, introduced him to specialized film festivals. Following Hustler White, Bruce LaBruce made a series of feature films known for their explicit gay sexuality, a taste for transgression and pastiche, and an abrasive sense of humor. His association with German producer Jüngen Brüning led him to direct some of his films in Germany. He has also made adult films, notably for the Erika Lust and CockyBoys studios. He shot two feature films in Quebec: Gerontophilia (2013) and Saint-Narcisse (2020), produced by 1976 productions. Bruce LaBruce also practices photography and writing, signing, for example, the collection of texts Porn Diaries (2020).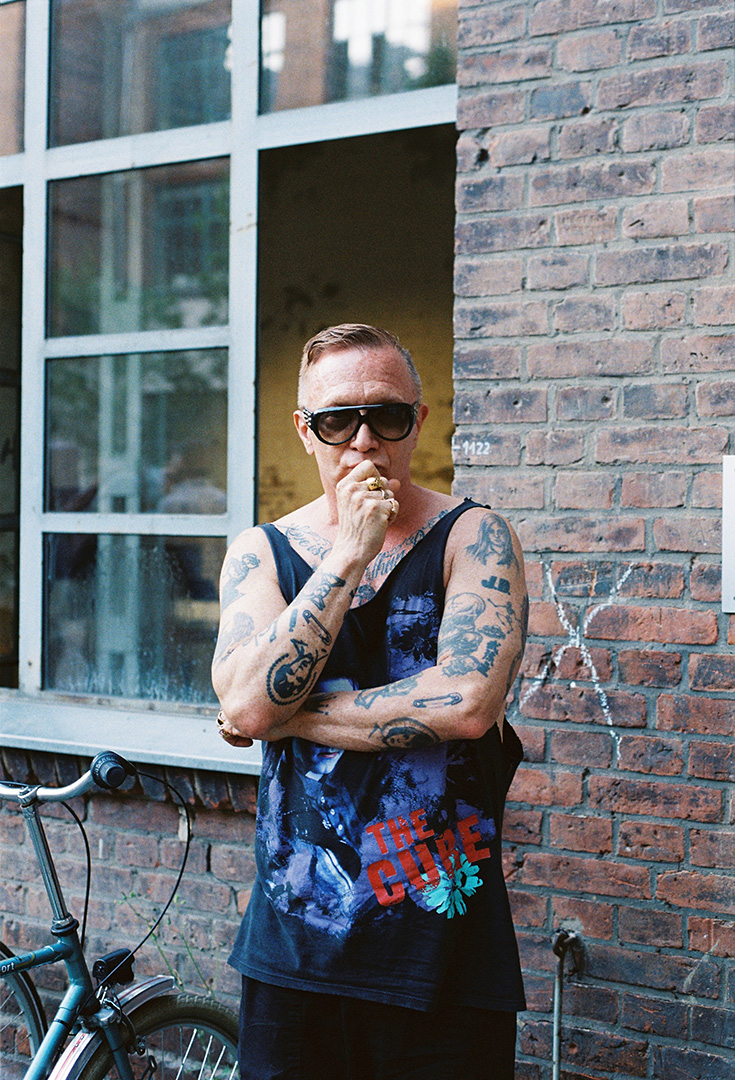 About It is Not the Pornographer That is Perverse...
Sean Ford

Calvin Banks

Allen King

Dato Foland

Levi Karter

François Sagat

AJ Alexander

Bishop Black
About Bruce LaBruce
Filmography | Full lenght
No Skin Off My Ass (1993)

Super 8½ (1994)

Hustler White (1996), co-directed & written with Rick Castro

Skin Flick / Skin Gang (1999)

The Raspberry Reich (2004)

Otto; or Up with Dead People (2008)

L.A. Zombie (2010)

Gerontophilia (2013)

Pierrot Lunaire (2014)

The Misandrists (2017)

Ulrike's Brain (2017)

It is Not the Pornographer That is Perverse... (2018) for CockyBoys studio

Saint-Narcisse (2020)
Boy, Girl (1987)

I Know What It's Like to Be Dead (1987)

Bruce and Pepper Wayne Gacy's Home Movies (1988), co-directed with Candy Parker

A Case for the Closet (1992)

The Post Queer Tour (1992)

Slam! (1992)

Come As You Are (2000)

Give Piece of Ass a Chance (2007)

The Bad Breast, or The Case of Theda Lange (2010)

Weekend in Alphaville (2010)

Refugee's Welcome (2017)

Scotch Egg (2018)
Ride Queer, Ride (1996)

The Reluctant Pornographer (1997)
Demystifying Gay Porn S3E1: Internationally acclaimed filmmaker Bruce LaBruce!
Interview with Bruce LaBruce