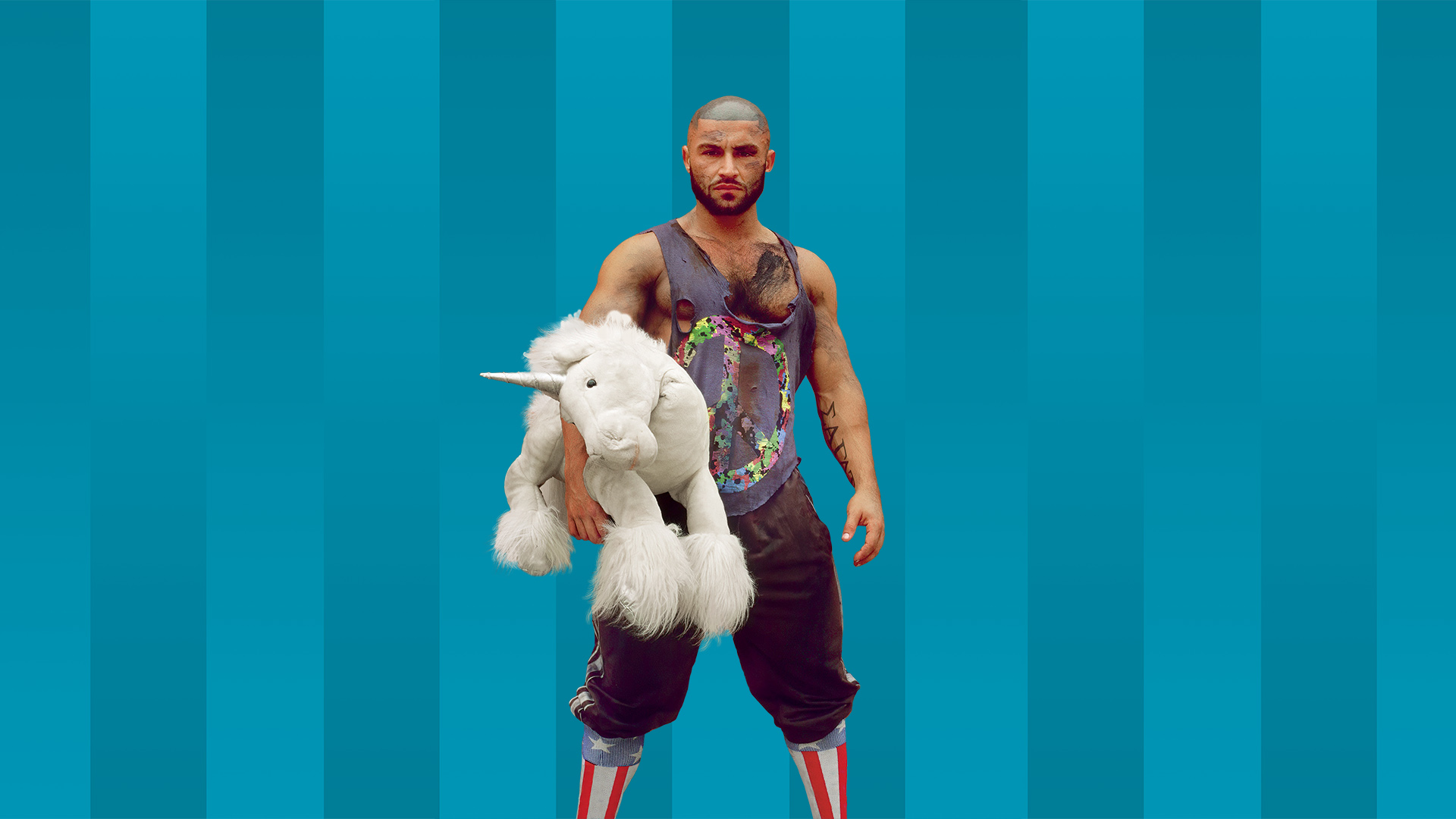 September 27th - October 26th, 2022
The work of Canadian Bruce LaBruce has been acclaimed in the US and France, and have been shown at prestigious festivals, but the filmmaker remains relatively unknown in the Land of the Maple Leaf. This retrospective, the largest ever organized in Canada, will allow us to measure the audacity and exuberance of LaBruce's work while depicting all the variations of sexuality on screen, from gay eroticism to transgression. Here is a subversive, pleasurable and combative queer cinema which will leave no one indifferent.
Rajendra Roy, MoMA's Chief Programmer (The Celeste Bartos Chef Curator of Film)
We asked Rajendra Roy, chief curator of MoMA (The Celeste Bartos Chief Curator of Film), to send us a short text on his appreciation of Bruce LaBruce's cinema. Here is what he wrote to us in early 2022:
In 2015, Thomas Beard and I organized a retrospective for the singular Bruce La Bruce at MoMA. At the time, we wrote: "Blasted into the demimonde of underground punk moviemaking with his feature debut, No Skin Off My Ass, LaBruce quickly established that, while he was certainly game for exploring the messy, sticky zones of fringe film, he was actually the unholy product of arthouse auteurism. From Robert Altman to Federico Fellini and Werner Herzog, LaBruce mines the sacred texts of the canon and inserts his own revolutionary gay-sex-positive narratives." We also noted that, " (his) particular brand of regal queer fecundity has spawned a generation of feral filmmakers (and ravenous audiences)...".
Seven years hence, it seems clear that Bruce has moved far beyond any precursor's sphere of influence, and that his own influence on Millennial imagemakers (Queer and otherwise, amateur and professional) is vast indeed. With his most recent films, he has embraced avant-garde theater, high melodrama and (gasp!) quiet nuance; all with the self-assurance of an artist at the height of their powers.
Bruce is also quite clearly a prophet. His early and consistent partnering of revolutionary politics and hardcore sex in his photography and film now feel quotidian - everyone with a cam and an internet connection is liberated (and self-employed) pornographer! If there were a life-extending pill, I would swallow it whole just to experience the baby-Bruce clone that will inevitably lead Canada (and what's left of the Dis-United States) into a glorious post-everything future. For now, I'll content myself to swim in the luscious lakes of his art...
Lors de son passage à Montréal en octobre dernier pour le tournage de THE AFFAIRS OF LIDIA, nous avons proposé au cinéaste d'enrichir sa rétrospective d'une carte blanche composée de films l'ayant marqué ou ayant une importance particulière dans sa carrière. Les sept titres choisis indiquent à la fois son érudition cinéphilique, la pluralité de ses goûts et son audace.