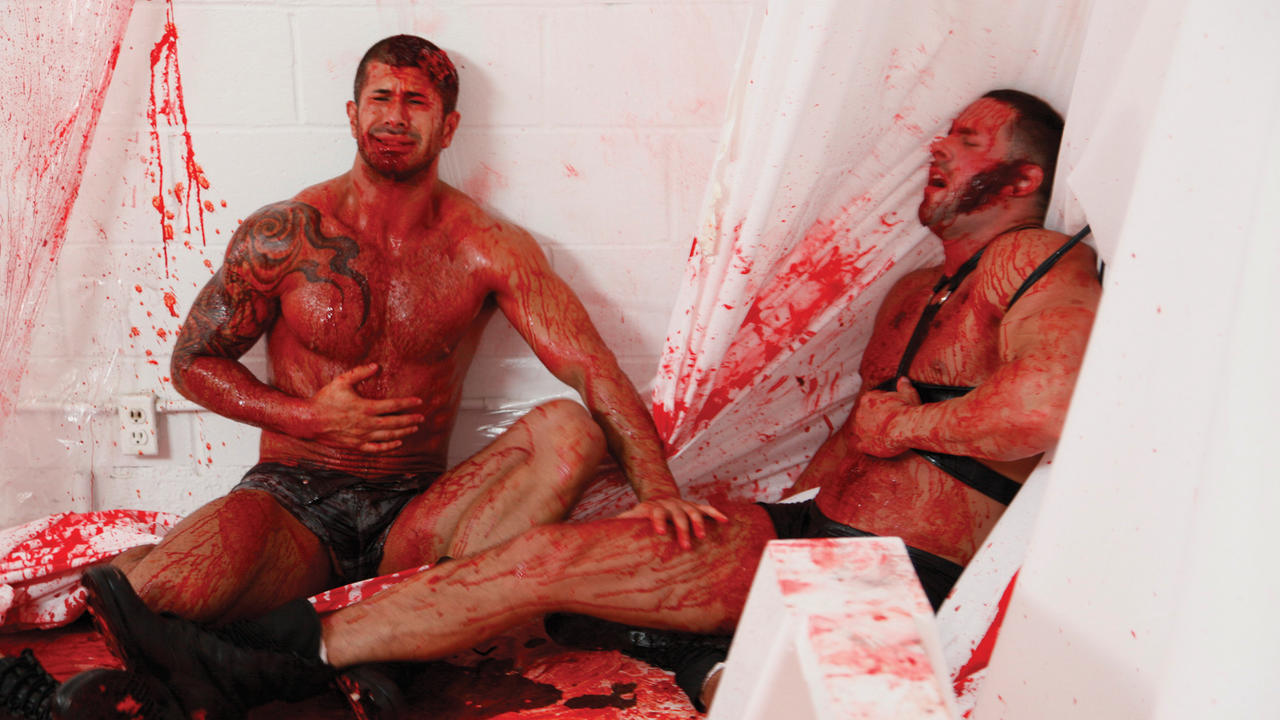 Location
Main screening room
Cycle
Bruce LaBruce: Tender and transgressive
The work of Canadian Bruce LaBruce has been acclaimed in the US and France, and have been shown at prestigious festivals, but the filmmaker remains relatively unknown in the Land of the Maple Leaf. This retrospective, the largest ever organized in Canada, will allow us to measure the audacity and exuberance of LaBruce's work while depicting all the variations of sexuality on screen, from gay eroticism to transgression. Here is a subversive, pleasurable and combative queer cinema which will leave no one indifferent.
Défense de fumer
Actors
Ron Dagenais, Xavier Hamel, Notre Dame de Cuir
Synopsis
Sometimes a cigar is just a cigar, but not in this case. (Carte blanche made for the Festival du nouveau cinema in 2014)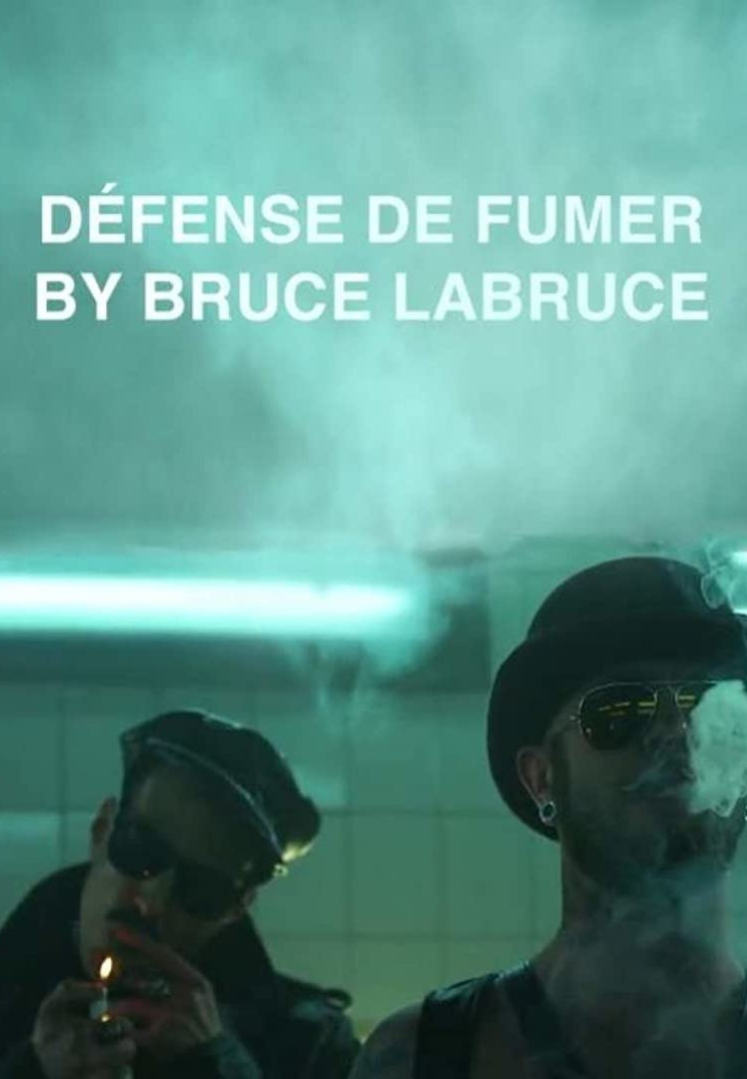 L.A. Zombie
Actors
François Sagat, Rocco Giovanni, Wolf Hudson
Synopsis
A vagrant with mental health issues believes he's an extraterrestrial zombie sent to Los Angeles to bring the dead back to life by engaging in gay sex. Almost entirely dialogue-free, this slow-paced, meditative, intentionally unsmooth work screened in competition at Locarno 2011, where reactions to it were sharply divided.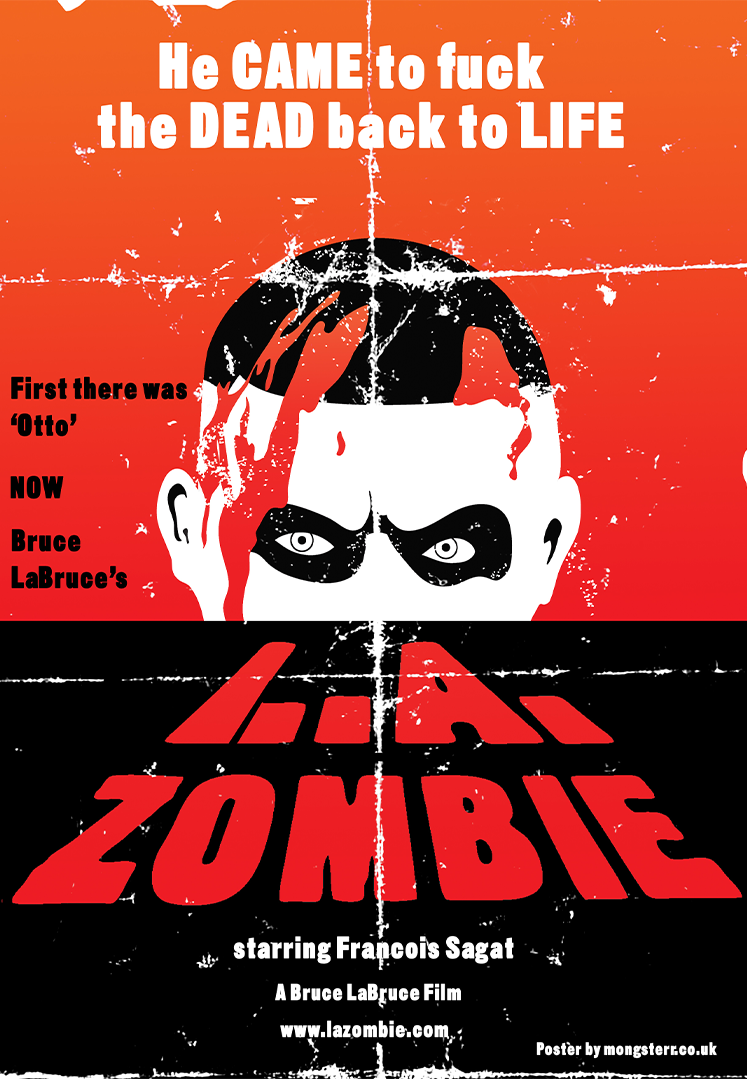 Melbourne underground Film Festival - 2010
Bruce LaBruce
Born in 1964 in Tiverton, Ontario, Bruce LaBruce studied film theory and social and political thought at York University in Toronto in the 1980s. He wrote film reviews for CineAction magazine, contributed to underground gay magazines, and shot his first super-8 films in the late 1980s. His first two feature films, No Skin Off My Ass and Super 8 ½, introduced him to specialized film festivals. Following Hustler White, Bruce LaBruce made a series of feature films known for their explicit gay sexuality, a taste for transgression and pastiche, and an abrasive sense of humor. His association with German producer Jüngen Brüning led him to direct some of his films in Germany. He has also made adult films, notably for the Erika Lust and CockyBoys studios. He shot two feature films in Quebec: Gerontophilia (2013) and Saint-Narcisse (2020), produced by 1976 productions. Bruce LaBruce also practices photography and writing, signing, for example, the collection of texts Porn Diaries (2020).