Location
Main screening room
Cycle
Making lists is an activity moviegoers are fond of. Every year, the same ritual: compilation of the ten best films, with comparative analyses, debates, heated discussions. But what about the ultimate list of the most outstanding films in the history of cinema? That is to say, those films that must be seen, those that have forever transformed the art of cinema, but also our way of seeing a culture, of understanding the world as well as our own lives? This program aims to tackle this challenge with nearly eighty films, produced between 1916 and 1960, while waiting for your lists!
Johnny Guitar
Synopsis
Vienna, the owner of a saloon of exceptional value because it is located on the future railroad line, attracts the animosity of the local ranchers. Following the death of her brother, Emma Small, jealous of Vienna's independence, launches a cabal against her. Johnny Guitar, a cowboy musician who had just been hired at the saloon, tried to intervene.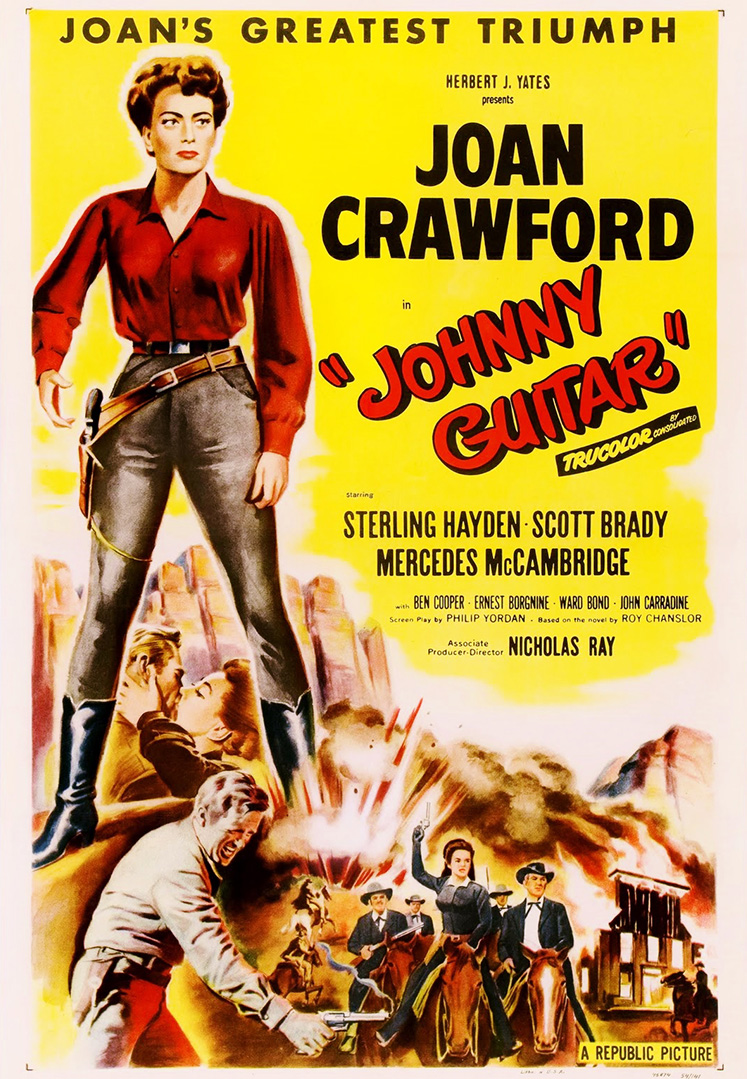 La bande-annonce est en VO. Le film sera présenté avec sous-titres français.
Nicholas Ray
Nicholas Ray (born Raymond Nicholas Kienzle Jr., August 7, 1911 – June 16, 1979) was an American film director, screenwriter, and actor best known for the 1955 film Rebel Without a Cause. He is appreciated for many narrative features produced between 1947 and 1963 including They Live By Night, In A Lonely Place, Johnny Guitar, and Bigger Than Life, as well as an experimental work produced throughout the 1970s titled We Can't Go Home Again, which was unfinished at the time of Ray's death.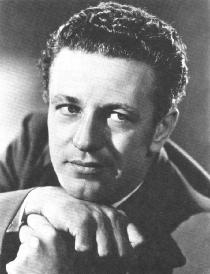 Johnny Guitar is a work born of the purity of the great classic westerns, whose "clear line", often inspired by the foundations of Greek tragedy, has revealed one of its simplest and most profound possibilities in cinema, revealing the hallucinatory spectacle of the meeting point between the morality of beings and the territories they tread upon with their feet.
About Johnny Guitar
Joan Crawford as Vienna

Sterling Hayden as Johnny Guitar (Johnny Logan)

Mercedes McCambridge as Emma Small

Scott Brady as The Dancin' Kid

Ward Bond as John McIvers

Ben Cooper as Turkey Ralston

Ernest Borgnine as Bart Lonergan

John Carradine as Old Tom

Royal Dano as Corey

Frank Ferguson as Marshal Williams

Paul Fix as Eddie

Rhys Williams as Mr. Andrews

Ian MacDonald as Pete

Robert Osterloh as Sam
About Nicholas Ray
1949 : Les Amants de la nuit (They Live by Night)

1949 : Les Ruelles du malheur (Knock on Any Door)

1949 : Secret de femme (A Woman's Secret)

1949 : Roseanna McCoy, (non crédité)

1950 : Le Violent (In a Lonely Place)

1950 : Born to Be Bad

1951 : Les Diables de Guadalcanal (Flying Leathernecks)

1951 : The Racket (avec John Cromwell, Tay Garnett, Mel Ferrer et Sherman Todd)

1952 : La Maison dans l'ombre (On Dangerous Ground)

1952 : Le Paradis des mauvais garçons (Macao) en remplacement de Josef von Sternberg

1952 : Les Indomptables (The Lusty Men)

1952 : Androclès et le Lion (Androcles and the Lion), (non crédité)

1954 : Johnny Guitare (Johnny Guitar)

1955 : À l'ombre des potences (Run for Cover)

1955 : La Fureur de vivre (Rebel Without a Cause)

1956 : L'Ardente Gitane (Hot Blood)

1956 : Derrière le miroir (Bigger Than Life)

1957 : Jesse James, le brigand bien-aimé (The True Story of Jesse James)

1957 : Amère Victoire (Bitter Victory)

1958 : La Forêt interdite (Wind Across the Everglades)

1958 : Traquenard (Party Girl)

1959 : Les Dents du diable (The Savage Innocents)

1961 : Le Roi des rois (King of Kings)

1963 : Les 55 Jours de Pékin (55 Days at Peking)

1968 : Œdipe Roi (Oedipus the King), d'après la tragédie grecque de Sophocle

1975 : Wet Dreams - segment The Janitor

1976 : We Can't Go Home Again

1978 : Marco (court métrage)

1980 : Nick's Movie ou Lightning Over Water, coréalisé avec Wim Wenders