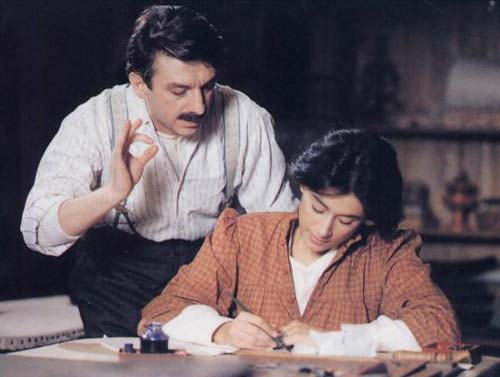 Location
Main screening room
Cycle
Les anniversaires s'enchaînent mais ne se ressemblent pas ! Pour souligner les 50 ans de l'Association coopérative de productions audio-visuelles (ACPAV), nous présentons plusieurs longs métrages et un programme de courts afin de mesurer la place exceptionnelle occupée par cette organisation au sein de la cinématographie québécoise. Plusieurs cinéastes ayant contribué à leur vaste catalogue viendront présenter leurs films et parfois ceux des autres! D'André Forcier à Benoit Pilon, de Brigitte Sauriol à Pierre Falardeau, en passant par Léa Pool et Paul Tana (pour n'en nommer que quelques uns), l'histoire du cinéma au Québec s'écrit avec l'ACPAV depuis maintenant cinq décennies.
PRÉSENTÉ PAR BERNARD ÉMOND
La Sarrasine
Actors
Jean Lapointe, Enrica Maria Modugno, Gilbert Sicotte, Toni Nardi
Synopsis
Ninetta and Giuseppe are a pair of Sicilian expatriates living in Canada, where they operate a rooming house. Many of their tenants are also from Sicily, and one day an argument breaks out between a boarder and Theo, a French-Canadian whose father-in-law is close friends with Giuseppe. Giuseppe finds himself drawn into the fight, and Theo is killed; his loyalties are now torn between his loyalty to his countrymen and his responsibilities to his friend.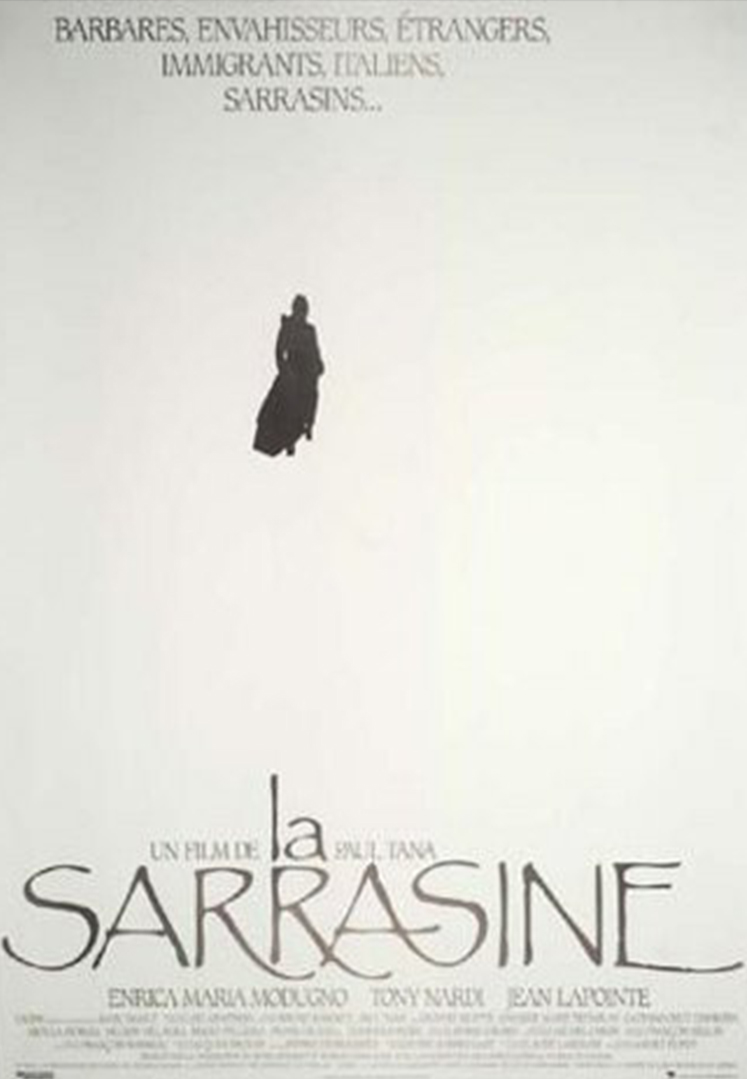 Genie Awards 1992
Best Performance by an Actor in a Leading Role : Tony Nardi
Namur International Festival of French-Speaking Film 1992
Golden Bayard : Best Screenplay (Meilleur Scénario)
Paul Tana
Paul Tana (born January 8, 1947) is an Italian-Canadian film director and screenwriter. He is most noted for his 1992 film La Sarrasine, which received ten Genie Award nominations at the 13th Genie Awards in 1992 including a nomination for Tana in the Best Original Screenplay category. Born in Ancona, Marche, Italy, Tana emigrated to Canada with his family in childhood. He studied literature at the Université du Québec à Montréal before joining the Association Coopérative des Productions Audio-Visuelles, for whom he made a number of short films before releasing his debut feature film, Day by Day (Les grands enfants), in 1980. His 1985 documentary film Caffè Italia, Montréal won the Prix L.-E.-Ouimet-Molson from the Association québécoise des critiques de cinéma. He followed up with the narrative feature films La Sarrasine in 1992, and Mr. Aiello (La Déroute) in 1998. Since Mr. Aiello, Tana has concentrated primarily on documentary films, most notably the Ricordato di noi project to recover lost footage of Montreal's Italian community newsmagazine television series Teledomenica. He has released two films in the Ricordato di noi series to date, Souviens-toi de nous in 2008 and Marguerita in 2015.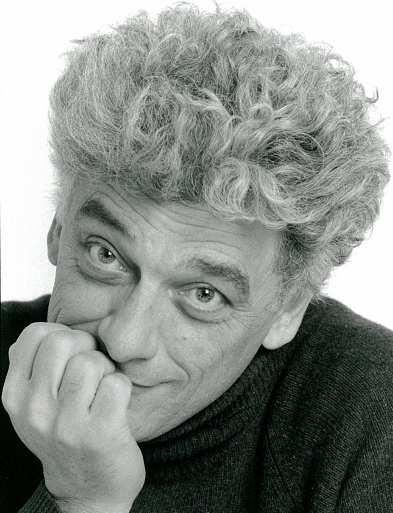 Tony Nardi : Giuseppe Moschella

Enrica Maria Modugno : Ninetta Moschella

Tano Cimarosa : Pasquale Lopinto (as Gaetano Cisco Cimarosa)

Jean Lapointe : Alphonse Lamoureux

Frank Crudele : Melo Ingressia (as Frank Crudell)

Johanne-Marie Tremblay : Félicité Lemieux

Nick La Morgia : Carmelo

Domenico Fiore : Joe Ingressia

Muriel Dutil : Margie Dubois (as Murielle Dutil)

Jacques Rossi : Cure Montreal

Laurence Houde : Aurore

René Geoffrion : Firmin
About Paul Tana
Marguerita (2015)

Souviens-toi de nous (ricordati di noi) (2008)

La déroute (1998)

La sarrasine (1992)

Caffè Italia Montréal (1985)

Les grands enfants (1980)