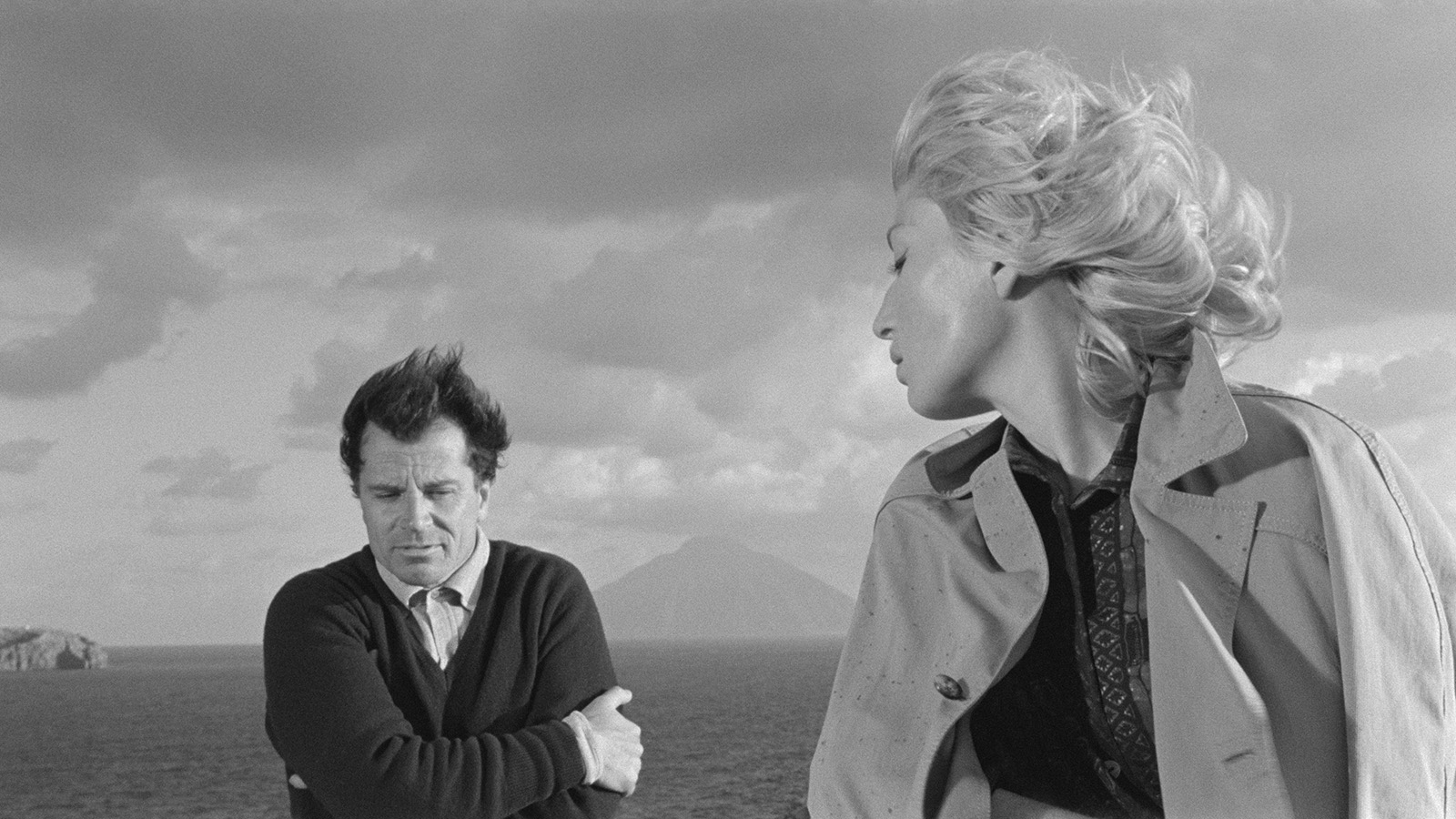 Location
Main screening room
Cycle
Making lists is an activity moviegoers are fond of. Every year, the same ritual: compilation of the ten best films, with comparative analyses, debates, heated discussions. But what about the ultimate list of the most outstanding films in the history of cinema? That is to say, those films that must be seen, those that have forever transformed the art of cinema, but also our way of seeing a culture, of understanding the world as well as our own lives? This program aims to tackle this challenge with nearly eighty films, produced between 1916 and 1960, while waiting for your lists!
L'avventura
Directed by
Michelangelo Antonioni
Actors
Monica Vitti, Lea Massari, Gabriele Ferzetti
Genre
Drama, mystery, romance
Synopsis
After her disappearance on an island, Sandro goes in search of his fiancée, helped by Claudia, with whom he ends up falling in love...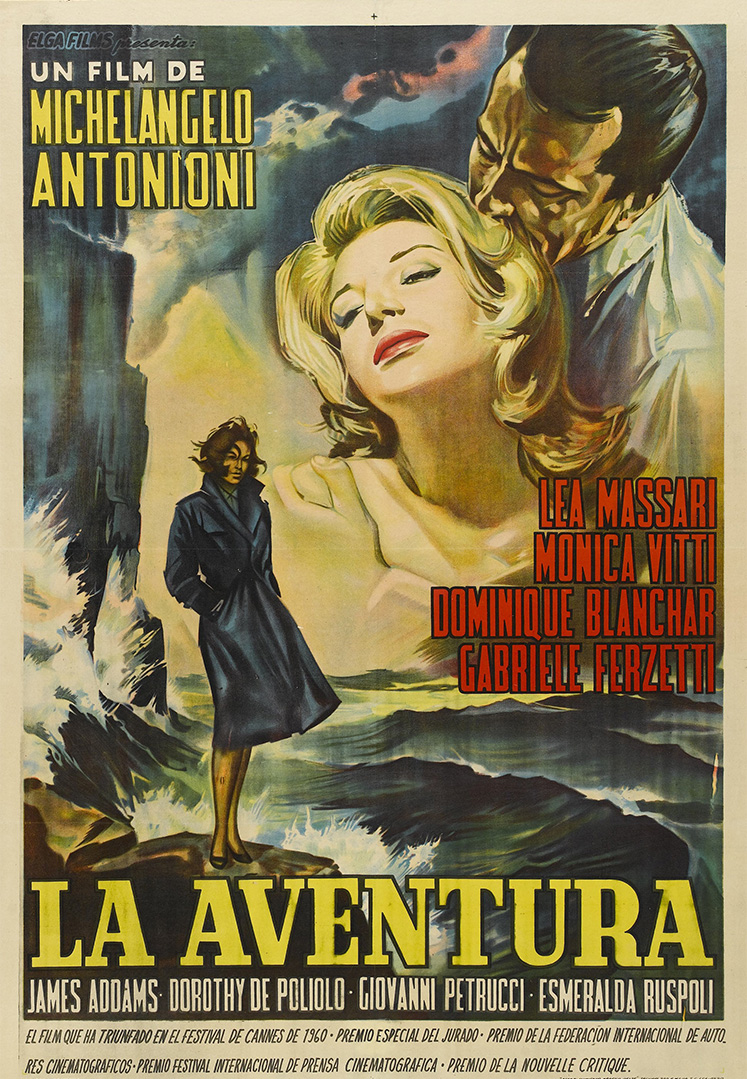 Cannes Film Festival - 1960
Michelangelo Antonioni
Michelangelo Antonioni (29 September 1912 – 30 July 2007) was an Italian film director, screenwriter, editor, and painter. He is best known for his "trilogy on modernity and its discontents"—L'Avventura (1960), La Notte (1961), and L'Eclisse (1962)—as well as the English-language films Blowup (1966) and The Passenger (1975). His films have been described as "enigmatic and intricate mood pieces" that feature elusive plots, striking visual composition, and a preoccupation with modern landscapes. His work substantially influenced subsequent art cinema.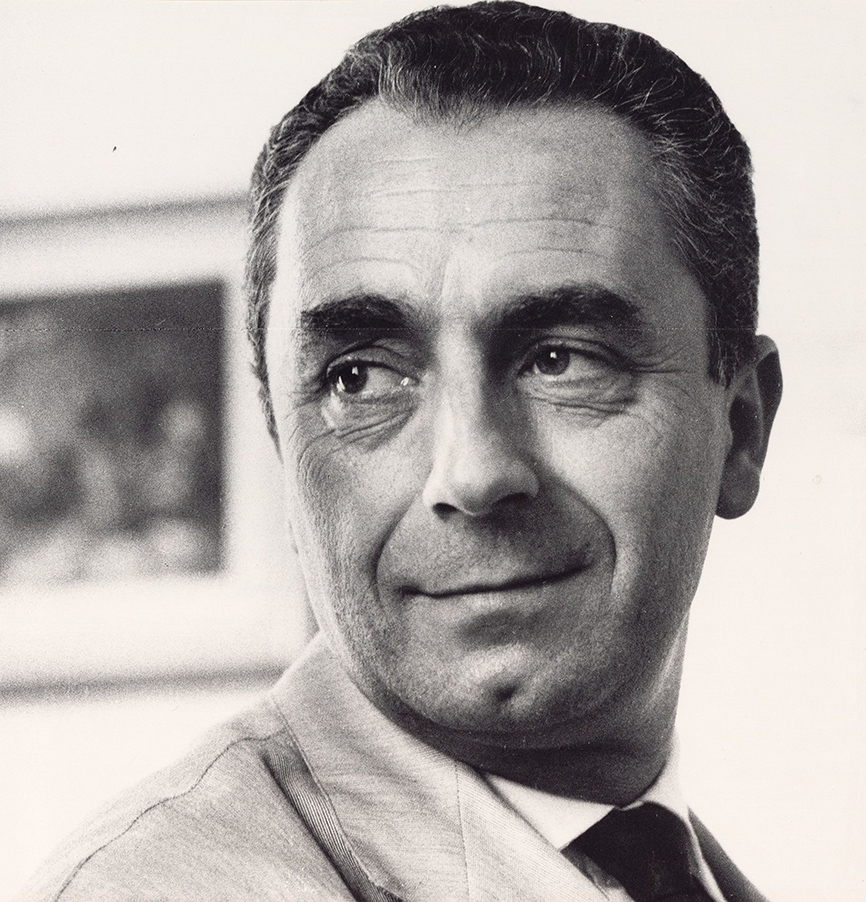 Antonioni's film changed my perception of cinema, and the world around me, and made both seem limitless.
Observations on Film Art: The Restraint of L'AVVENTURA
Piers Handling on L'AVVENTURA | TIFF 2018
About L'Avventura
Gabriele Ferzetti as Sandro

Monica Vitti as Claudia

Lea Massari as Anna

Dominique Blanchar as Giulia

Renzo Ricci as Anna's Father

James Addams as Corrado

Dorothy de Poliolo as Gloria Perkins

Lelio Luttazzi as Raimondo

Giovanni Petrucci as Prince Goffredo

Esmeralda Ruspoli as Patrizia

Jack O'Connell as Old Man on the Island

Angela Tomasi di Lampedusa as The Princess

Prof. Cucco as Ettore

Renato Pinciroli as Zuria, the journalist
About Michelangelo Antonioni
1950 Story of a Love Affair Cronaca di un amore

1953 The Vanquished I Vinti

1953 The Lady Without Camelias La signora senza camelie

1955 The Girl Friends Le Amiche

1957 The Cry Il Grido

1960 The Adventure L'Avventura

1961 The Night La Notte

1962 The Eclipse L'Eclisse

1964 Red Desert Il Deserto Rosso

1966 Blowup

1970 Zabriskie Point

1972 Chung Kuo, Cina documentary

1975 The Passenger Professione: Reporter

1980 The Mystery of Oberwald Il mistero di Oberwald

1982 Identification of a Woman Identificazione di una donna

1995 Beyond the Clouds Al di là delle nuvole
Michelangelo Antonioni en 5 minutes - Blow up - ARTE
The Existential Cinema of Michelangelo Antonioni
Michelangelo Antonioni receiving an Honorary Oscar®
Le cinéaste Michelangelo Antonioni en 1961, à propos de son style de cinéma