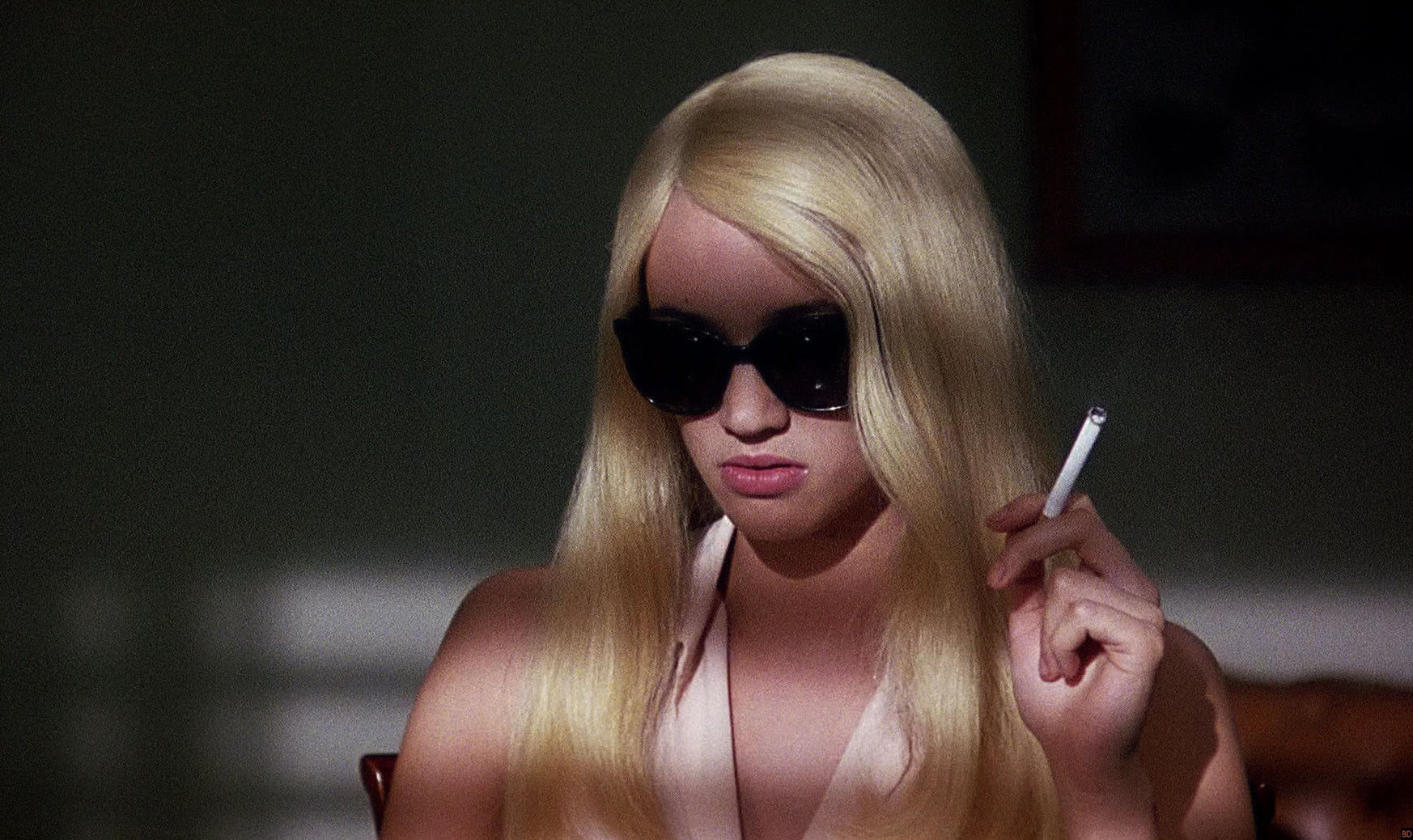 La sindrome di Stendhal (Italian with French subtitles)
Location
Main screening room
Cycle
Dario Argento: Deep Fears
To coincide with the presentation of Dario Argento's new film, Dark Glasses (Occhiali Neri), at the 2022 edition of Fantasia, we are presenting, in collaboration with the festival and the Italian Institute of Culture in Montreal, eight of the filmmaker's previous films, which together testify to the way in which this prolific Italian master of terror has never ceased to experiment, formally and thematically. From his major contribution to the giallo genre at the beginning of his career to the horror cinema of the 2000s, through the supernatural phase initiated with Suspiria, this cycle allows us to revisit a work in perpetual evolution, with incisive direction and delightful international casts, including the complete Three Mothers trilogy: Suspiria, Inferno and Mother of Tears.
Le syndrome de Stendhal
Language
Italian with French subtitles
Actors
Asia Argento, Thomas Kretschmann, Marco Leonardi
Genre
Horror, mystery, thriller
Synopsis
In Florence, Anna is struck by Stendhal's syndrome and suffers from ailments that make her the prey of a maniacal killer...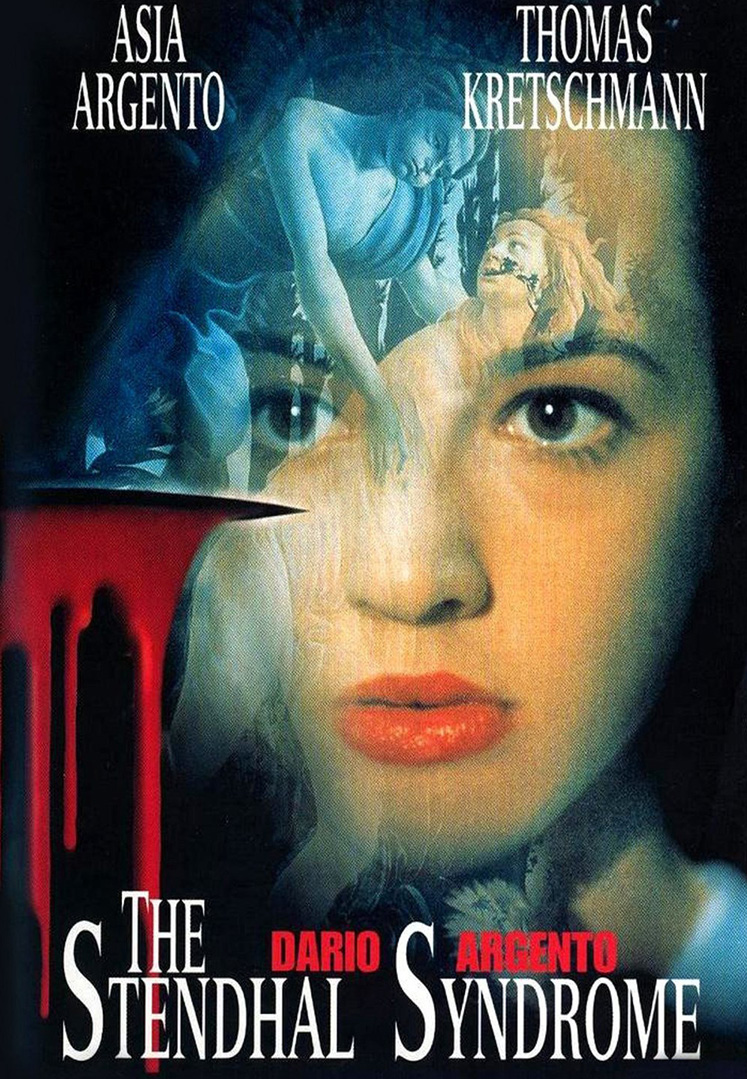 Dario Argento
Growing up in Rome in the 1940s, Dario Argento experienced both the world of film sets with his father, a film producer, and that of modeling in his mother's studio, a fashion photographer: some would say that he fell into the giallo as a child. Before moving on to directing, this great cinephile began his career as a critic, standing as a defender of genre cinema. He then used his writing skills to sign or contribute to many scripts, the most famous of which is Once Upon a Time in the West by Sergio Leone. In 1970, Argento moved on to directing with The Bird with the Crystal Plumage, a giallo film. The originality of his direction was already evident in this first film, which opened the most prolific and acclaimed period of his career, marked by his collaborations with his partner Daria Nicolodi, the editor Franco Fraticelli and the group Goblin. With Suspiria, the filmmaker turns to supernatural horror, beginning an alternation of genres, which he transcends with a colorful expressionism and never ceasing to experiment stylistically.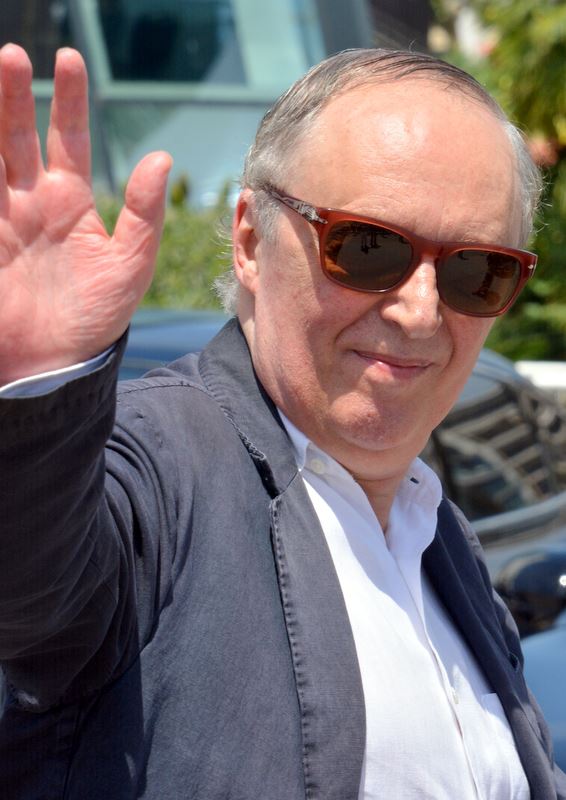 About The Stendhal Syndrome
Asia Argento as Det. Anna Manni

Thomas Kretschmann as Alfredo Grossi

Marco Leonardi as Marco Longhi

Luigi Diberti as Insp. Manetti

Paolo Bonacelli as Dr. Cavanna

Julien Lambroschini as Marie Beyle

John Quentin as Mr. Manni

Franco Diogene as Victim's husband

Lucia Stara as the Shop assistant

Sonia Topazio as Victim in Florence

Lorenzo Crespi as Giulio

Vera Gemma as the Policewoman

John Pedeferri as Hydraulic engineer

Veronica Lazar as Mrs. Beyle

Mario Diano as the Coroner

Cinzia Monreale as Mrs. Grossi

Antonio Marziantonio as Night Watchman

Eleonora Vizzini as Anna Manni (child)
About Dario Argento
1970 : L'Oiseau au plumage de cristal (L'uccello dalle piume di cristallo)

1971 : Le Chat à neuf queues (Il gatto a nove code)

1971 : Quatre Mouches de velours gris (4 mosche di velluto grigio)

1973 : Cinq Jours à Milan (Le cinque giornate)

1975 : Les Frissons de l'angoisse (Profondo rosso)

1977 : Suspiria

1980 : Inferno

1982 : Ténèbres (Tenebre)

1985 : Phenomena

1987 : Opéra (Opera)

1990 : Deux Yeux maléfiques (Due occhi diabolici) - segment Le Chat noir (Il gatto nero)

1993 : Trauma

1996 : Le Syndrome de Stendhal (La sindrome di Stendhal)

1998 : Le Fantôme de l'Opéra (Il fantasma dell'opera)

2001 : Le Sang des innocents (Non ho sonno)

2004 : Card Player (Il cartaio)

2007 : La Troisième Mère (La terza madre)

2009 : Giallo

2012 : Dracula (Dracula 3D)

2022 : Occhiali neri
Le Vidéo Club de Dario Argento à l'occasion de la sortie de "Vortex"
Comment faire la peur au cinéma, par Dario Argento