Mandabi (Woloff with English subtitltes)
Location
Main screening room
Cycle
Dans le cadre du mois de l'histoire des noirs, en plus de notre cycle consacré à la Blaxploitation, nous payons notre tribut au cinéma africain contemporain en soulignant la contribution du cinéaste Yared Zeleke.
Mandabi
Directed by
Ousmane Sembène
Language
Woloff and French withEnglish subtitles
Actors
Makhouredia Gueye, Ynousse N'Diaye, Isseu Niang
Synopsis
Un mandat émis par un neveu immigré à Paris chamboule la vie d'un père de famille sénégalais. Il est confronté à la corruption, à la cupidité, aux problèmes des membres de sa famille, des habitants et au passage de son mode de vie traditionnel à un mode de vie plus moderne.
Mostra de Venise
Prix de la critique internationale
Ousmane Sembene
Ousmane Sembène was a Senegalese film director, producer and writer. The Los Angeles Times considered him one of the greatest authors of Africa and he has often been called the "father of African film". Recurrent themes of Sembène's films are the history of colonialism, the failings of religion, the critique of the new African bourgeoisie, and the strength of African women. In 1966 he produced his first feature film, La Noire de..., based on one of his own short stories. The French-language film won the Prix Jean Vigo, bringing immediate international attention to both African film generally and Sembène specifically. Sembène followed this success with the 1968 Mandabi, achieving his dream of producing a film in his native Wolof language.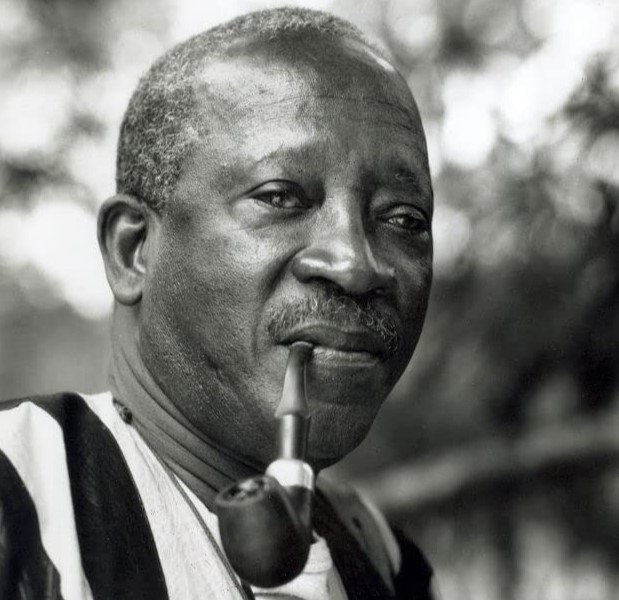 Le Mandat est une fresque fabuleuse de la nouvelle société sénégalaise corrompue après l'indépendance. Sembène Ousmane donne à voir un quotidien, une ambiance et des personnages parfaitement authentiques.
Marie-Alix Saint-Paul
Africavivre
Podcast
Autour du film Le mandat
Sembène Ousmane est l'un des premiers cinéastes d'Afrique noire francophone. Son film Le Mandat, sorti en 1968, est l'une de ses œuvres les plus emblématiques et dépeint la société africaine post indépendance. Cet épisode nous replonge dans le contexte de réalisation de ce film, du sujet abordé qui traduit en même temps le côté très engagé du cinéaste sur les questions de développement du continent africain et de sa vision des rapports entre les hommes dans la société africaine traditionnelle.
Makhouredia Gueye : Ibrahim Dieng

Ynousse N'Diaye : Méty, Ibrahim's first spouse

Isseu Niang : Aram, Ibrahim's second spouse

Serigne N'Diayes : L'imam

Serigne Sow : Maissa

Moustapha Toure : M'Barka

Farba Sarr : Mbaye Sarr, the business agent

Moudoun Faye : Bah, the postman

Mouss Diouf : le petit Abdu, Ibrahim's nephew

Christophe M'Doulabia : lthe water merchant

Thérèse Bas : brahim's sister

Serigne Sow : Gorgui Maïssa, brahim's first neighbor

Mamadou Cisiko : Madiagne Diagne, Ibrahim's second neighbor

Ousmane Sembene : Writer at the post office
Plus sur Ousmane Sembène
Short films
1963 : Borom Sarret

1963 : L'Empire songhay (documentaire)

1964 : Niaye

1970 : Taaw
Feature films
1966 : La Noire de...

1968 : Le Mandat (Mandabi)

1971 : Emitaï (Dieu du tonnerre)

1974 : Xala

1977 : Ceddo (+ acteur)

1987 : Camp de Thiaroye

1992 : Guelwaar

2000 : Faat Kiné

2003 : Moolaadé