Location
Main screening room
Cycle
Les Sommets du cinéma d'animation présentent
We know the event, the festival organized by the Cinémathèque québécoise presenting the best of animation film. But the Sommets also host a series of animated events held at the Cinémathèque or elsewhere, and which showcase new releases as well as memorable films from the past, short and feature films, screenings at the indoors and outdoors, film lessons and other events.
To be kept up to date with the annual Summits program, regularly visit the Sommets website.
Mary and Max
Synopsis
A young Australian woman, Mary, has a correspondence with Max, an autistic Jewish man from New York. This fragile friendship allows them to face the setbacks of their lives.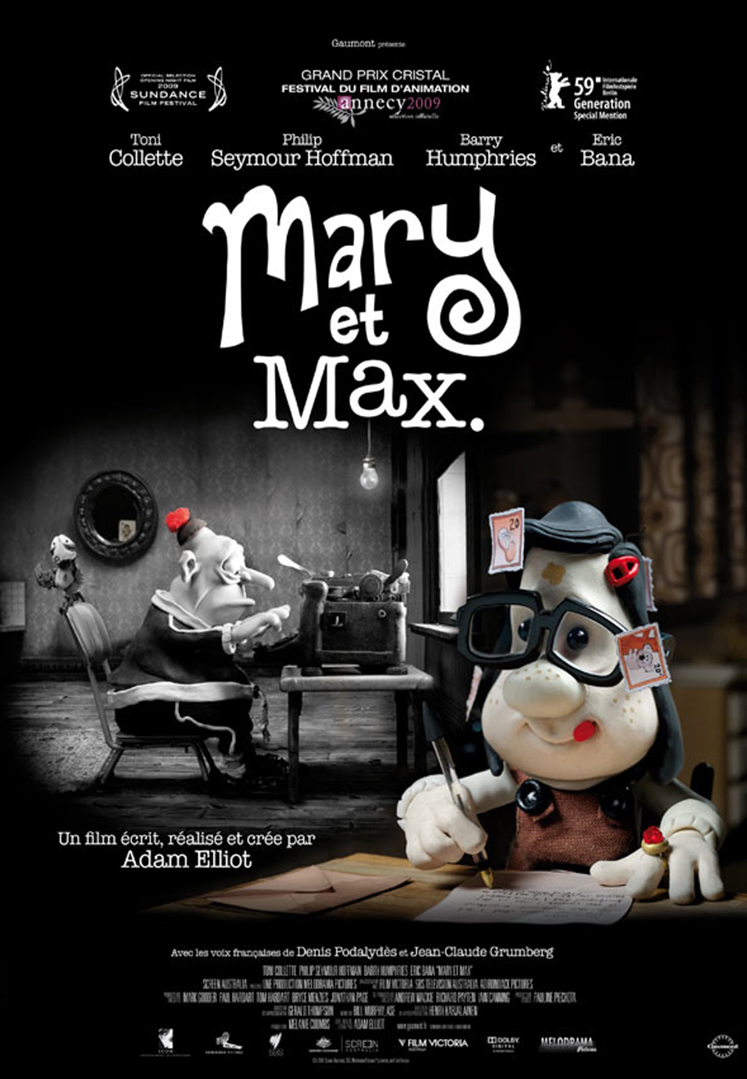 Festival international du film d'animation d'Annecy - 2009
Festival International du Film d'Animation de Stuttgart - 2009
Prix du meilleur long métrage d'animation
Adam Elliot
Adam Elliot, né le 2 janvier 1972 à Berwick, est un réalisateur australien de cinéma d'animation. Il réalise des films d'animation en volume. Il se dit influencé par les photographies de Diane Arbus, les films d'animation de Jan Švankmajer et par Elephant Man de David Lynch. Les critiques ont salué son monde poétique à la fois cocasse et émouvant.