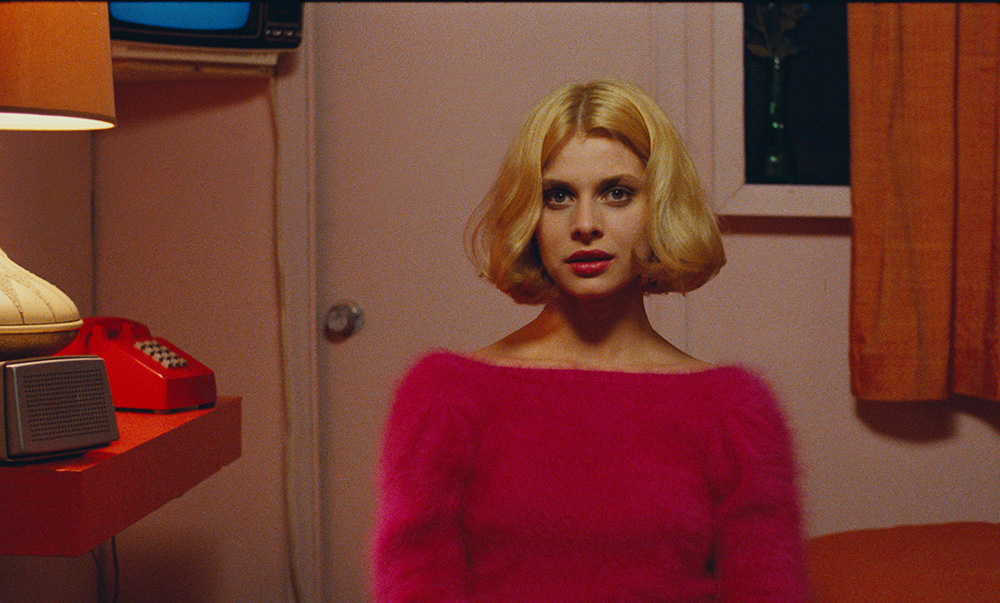 Paris, Texas (English version)
Location
Main screening room
Cycle
Wim Wenders - Cities and Roads
For all sorts of reasons, we are never done with Wim Wenders' cinema and his way of apprehending narratively (sometimes with the complicity of the writer Peter Handke) and photogenically (by his lucky star) the 1970s, especially in Germany and the US. Seizing the opportunity of a new series of accessible restorations, we present several of his films that were commonly requested for years, including Alice in den Städten, with music by Can, the legendary Krautrock band. A few legendary films from the 80s and 90s that extend the plastic themes and concerns of his early era will also be shown.
Paris, Texas
Actors
Nastassja Kinski, Harry Dean Stanton, Dean Stockwell
Origins
Germany, France, United Kingdom
Synopsis
Travis Henderson reappears after four years. He gradually tries to reintegrate into society and to reconnect with his loved ones. He decides to leave in search of his wife with his son. During the journey, contact is gradually re-established. Scripted by Sam Shepard, the film revived the career of actor Harry Dean Stanton. Palme d'or at the Cannes Film Festival, 1984.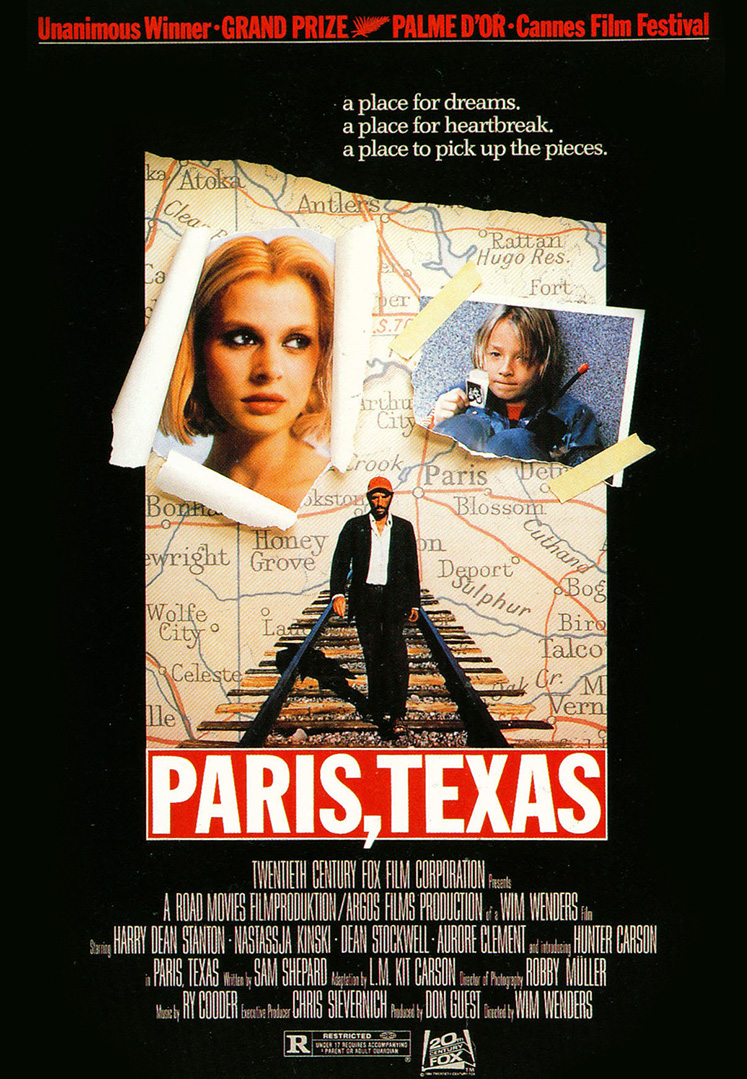 Festival de Cannes - 1984
**Palme d'or

FIPRESCI award

Jury œcuménique award
Des quelques lignes de Motel chronicles, de Sam Shepard, fragments plus ou moins autobiographiques publiés en 1982, il est assez facile de passer à la première séquence, légendaire, de Paris, Texas, de Wim Wenders. Un paragraphe, une image - celle d'un homme qui tourne le dos à la route, part vers l'inconnu - ont fini par donner naissance à l'un des films les plus célèbres de l'histoire du cinéma.
Aurélien Ferenczi
Télérama, 2014
About Paris, Texas
Harry Dean Stanton as Travis Henderson

Sam Berry as Gas Station Attendant

Bernhard Wicki as Doctor Ulmer

Dean Stockwell as Walt Henderson

Aurore Clément as Anne Henderson

Claresie Mobley as Car Rental Clerk

Hunter Carson as Hunter Henderson

Viva as Woman on TV

Socorro Valdez as Carmelita

Edward Fayton as Hunter's Friend

Justin Hogg as Hunter (age 3)

Nastassja Kinski as Jane Henderson

Tom Farrell as Screaming Man

John Lurie as Slater

Jeni Vici as Stretch

Sally Norvell as "Nurse" Bibs

Mydolls as Rehearsing Band
About Wim Wenders
Summer in the City (1970)

The Goalie's Anxiety at the Penalty Kick (1972)

The Scarlet Letter (1973)

Alice in the Cities (1974)

The Wrong Move (1975)

Kings of the Road (1976)

The American Friend (1977)

Hammett (1982)

The State of Things (1982)

Paris, Texas (1984)

Wings of Desire (1987)

Until the End of the World (1991)

Faraway, So Close! (1993)

Lisbon story (1994)

Beyond the Clouds (1995)

The End of Violence (1997)

Buena Vista Social Club (1999)

The Million Dollar Hotel (2000)

Land of Plenty (2004)

Don't Come Knocking (2005)

Palermo Shooting (2008)

Pina (2011)

The Salt of the Earth (2014)

Every Thing Will Be Fine (2015)

The Beautiful Days of Aranjuez (2016)

Submergence (2017)
Wim Wenders in 4 Minutes - Blow up - ARTE
Wim Wenders' masterclass (Paris, Texas) | ARTE Cinéma