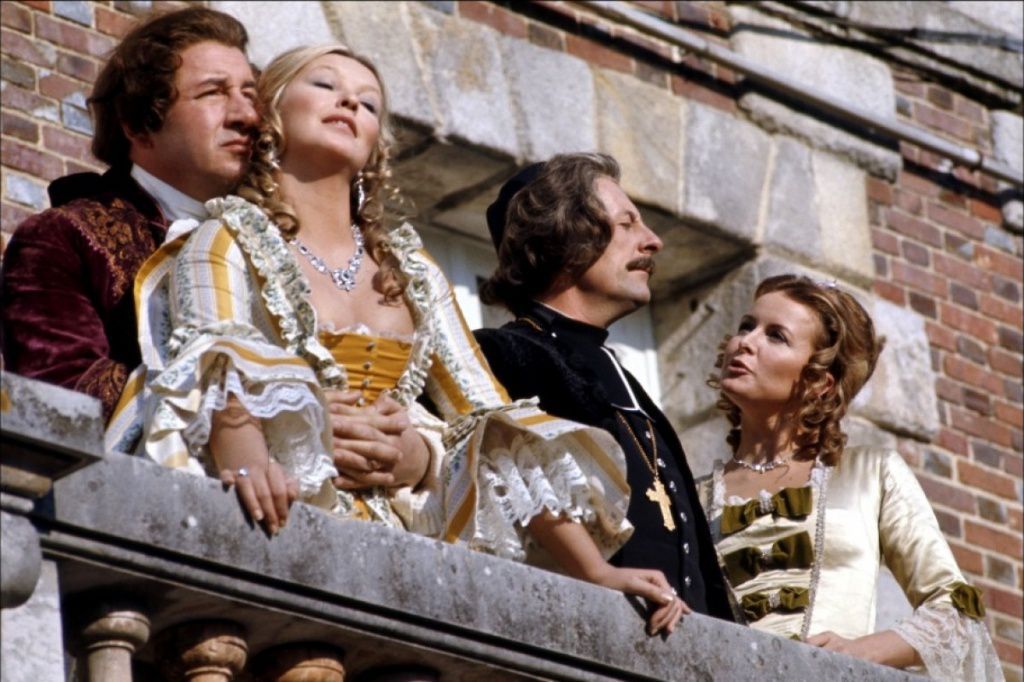 Que la fête commence... (VOF)
Location
Salle de projection principale
Cycle
Bertrand Tavernier (1941-2021)
Le cinéaste originaire de Lyon a durablement marqué le paysage de la cinématographie française, autant par la diversité de ses propositions cinématographiques que par la longévité de son parcours. Quel est le signe distinctif d'un cinéaste qui semble se mouvoir avec aisance autant dans le cinéma historique, le drame de mœurs contemporain, la comédie dramatique, le film de cape et d'épée ou même la science-fiction ? S'il s'agit de l'œuvre d'un cinéphile compulsif et d'un historien du cinéma, ajoutons qu'elle est aussi la somme d'un passeur revendiqué et passionné par ce qui agite les comportements humains, tels qu'ils peuvent être montrés et vus au cinéma.
Que la fête commence...
Directed by
Bertrand Tavernier
Actors
Philippe Noiret, Jean-Pierre Marielle, Jean Rochefort
Synopsis
n the 18th century, under the Regent Philippe d'Orléans (Noiret), the Marquis de Pontcallec organizes a conspiracy to overthrow the young King Louis XV and win the independence of Brittany. Abbé Dubois, the Regent's confidant and ambitious manipulator, takes it upon himself to put an end to it.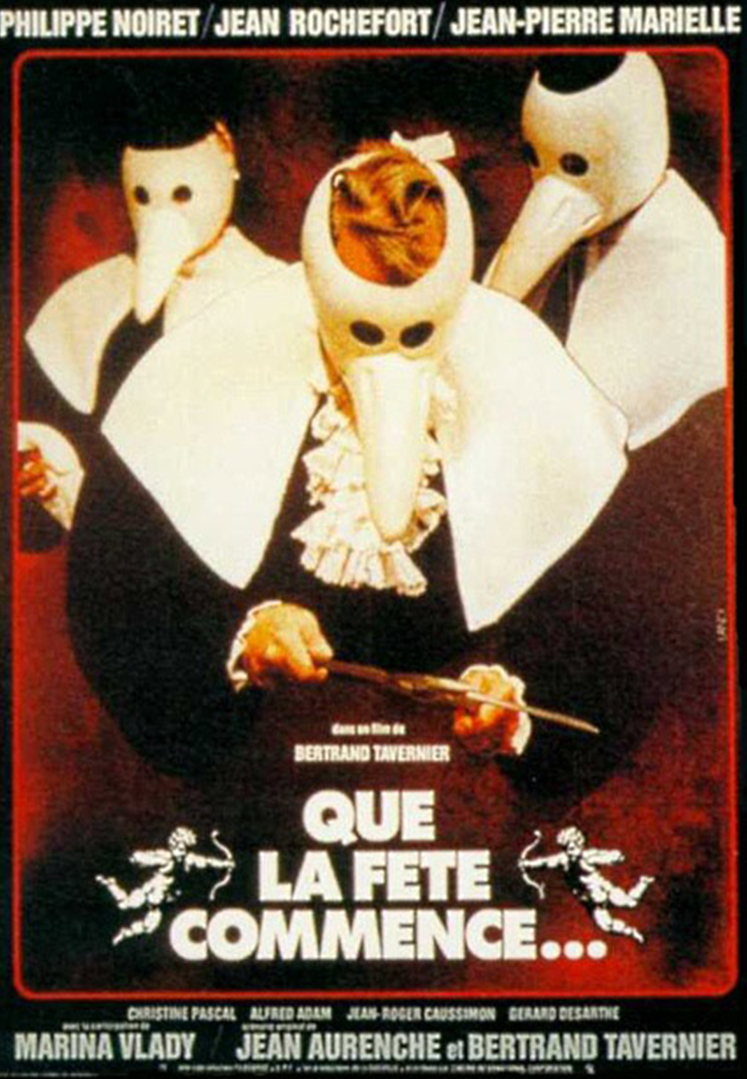 César Awards, France 1976
César - Best Supporting Actor (Meilleur acteur dans un second rôle) : Jean Rochefort

Best Director (Meilleur réalisateur) : Bertrand Tavernier

Best Screenplay, Original or Adaptation (Meilleur scénario, dialogue ou adaptation) : Jean Aurenche, Bertrand Tavernier

Best Production Design (Meilleurs décors) : Pierre Guffroy
French Syndicate of Cinema Critics 1976
Critics Award - Best Film
Bertrand Tavernier
Bertrand Tavernier, born April 25, 1941 in Lyon and died March 25, 2021 in Sainte-Maxime, is a French director, screenwriter, producer and writer, also president of the Institut Lumière. Son of the writer and resistance fighter René Tavernier, he was first an assistant director, press agent (notably for Stanley Kubrick) and critic before moving on to directing with L'horloger de Saint-Paul, his first critical success, the basis of a long collaboration with the actor Philippe Noiret . Several of his films have received awards, in France and abroad (including Around Midnight which won an Oscar and was nominated for a Golden Globe).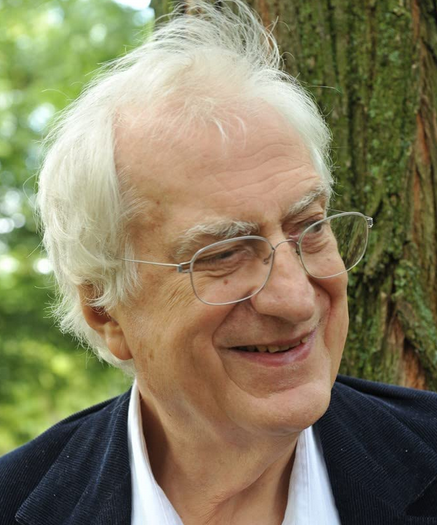 Que la fête commence – Bertrand Tavernier ( interview ) - ARTE Cinema
Philippe Noiret : Philippe d'Orléans

Jean Rochefort : L'abbé Dubois

Jean-Pierre Marielle : Le marquis de Pontcallec

Christine Pascal : Emilie

Alfred Adam : Le maréchal de Villeroi

Jean-Roger Caussimon : Le cardinal

Gérard Desarthe : Le duc de Bourbon

Michel Beaune : Le capitaine La Griollay

Monique Chaumette : Yvonne, la gouvernante de Pontcallec

François Dyrek : Montlouis

Jean-Paul Farré : Le père Burdo

Nicole Garcia : La Fillon

Raymond Girard : Chirac

Jacques Hilling : L'abbé Gratellard

Bernard Lajarrige : Amaury de Lambilly

Monique Lejeune : Madame de Sabran

Georges Riquier : Brunet d'Ivry
About Bertrand Tavernier
2017 Journeys Through French Cinema (TV Series documentary) (9 episodes)

2016 My Journey Through French Cinema (Documentary)

2014 Les 18 du 57, Boulevard de Strasbourg (Short) (co-director)

2013 The French Minister

2010 The Princess of Montpensier

2010 On bosse ici! On vit ici! On reste ici! (Short) (co-director)

2009 In the Electric Mist

2007 Laissez-les grandir ici! (Documentary short) (co-director)

2004 Holy Lola

2002 Safe Conduct

2001 Les enfants de Thiès (TV Movie documentary)

2001 Histoires de vies brisées: les 'double peine' de Lyon (Documentary)

1999 It All Starts Today

1997 The Other Side of the Tracks (TV Movie documentary)

1997 We, France's Undocumented Immigrants (Short) (co-director)

1996 Captain Conan

1995 Fresh Bait

1994 Revenge of the Musketeers

1992 L.627

1992 La guerre sans nom (Documentary)

1991 Lest We Forget (segment "Pour Aung San Suu Kyi, Myanmar")

1990 Daddy Nostalgia

1989 Life and Nothing But

1988 Lyon, Inside Out (TV Movie documentary)

1987 Beatrice

1986 'Round Midnight

1984 A Sunday in the Country

1983 Ciné citron (Short)

1983 La 8ème génération (Short)

1983 Mississippi Blues (Documentary)

1982 Philippe Soupault (TV Movie documentary)

1981 Coup de Torchon

1980 A Week's Holiday

1980 Death Watch

1977 Spoiled Children

1976 The Judge and the Assassin

1975 Let Joy Reign Supreme

1974 The Clockmaker of St. Paul

1964 Chance at Love (segment "Une chance explosive")

1964 Les baisers (episode 2 "Baiser de Judas")
Bertrand Tavernier : « Chaque film était une bataille »
Sa traversée du cinéma a commencé il y a un peu plus d'un demi-siècle. Avant de réaliser L'Horloger de Saint-Paul (1974), Bertrand Tavernier a aimé autrement le cinéma - en programmant un ciné-club, en écrivant pour des revues (les Cahiers du cinéma, Positif) ou comme attaché de presse...
Parlons cinéma | BERTRAND TAVERNIER