Retrospective Joyce Wieland
Location
Main screening room
Cycle
The last retrospective of Canadian experimental filmmaker Joyce Wieland in Montreal was held in the early 2000s. Her films are regularly shown in North American and European film institutes (they will be shown again at the Austrian Film Museum in November) and are all housed at the Cinémathèque québécoise. They not only display an exceptional plastic expressiveness, but also offer the viewer a singular female perspective on her era. She is also a filmmaker never interested in comfort zones, often working in collaboration (Hollis Frampton, Michael Snow), even exploring feature films (The Far Shore, to be rediscovered).
Peggy's Blue Skylight
Synopsis
Filmed in Joyce Wieland and Michael Snow's loft in New York, the film covers a day of friends visiting, writing and drawing from noon of one day to dawn the next day. (CFMDC) The title is inspired by Charlie Mingus and the soundtrack is performed by Paul Bley. The 16mm film is a blow-up of grainy 8mm stock.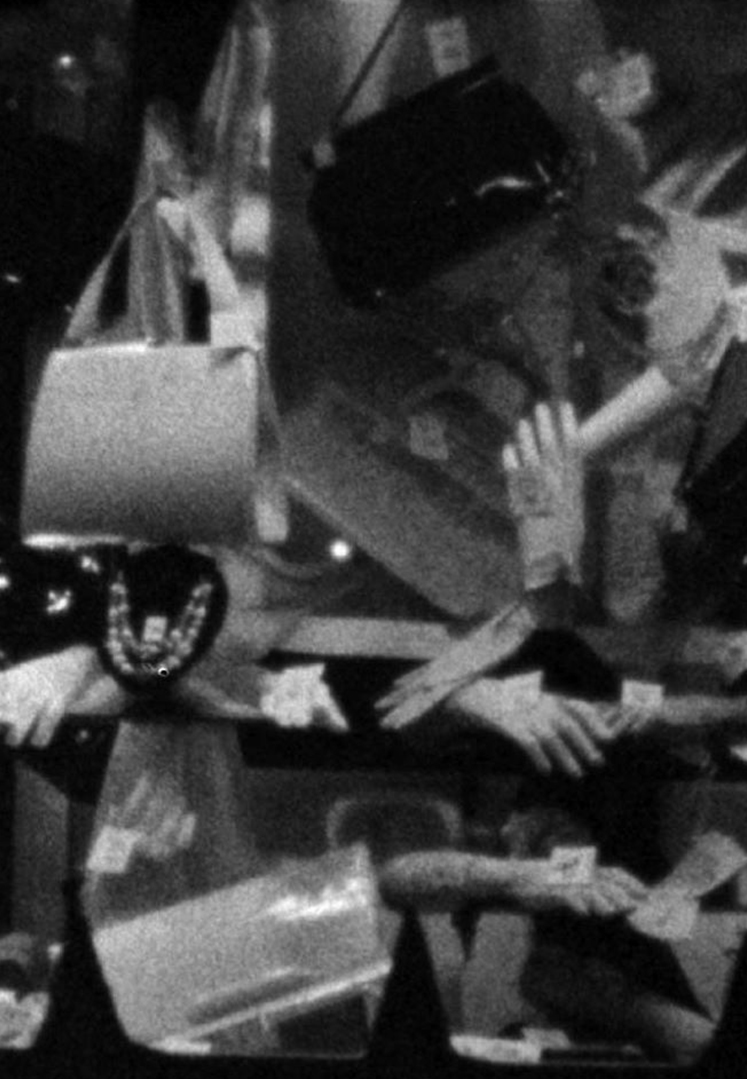 Patriotism 1
Synopsis
Wieland's kinetic romp casts David Shackman as an overexposed sleeper dogged by a patriotic march of tube steaks that finally refigures him as our most familiar icon of freedom. This pixillated short about hot dogs is the latest of Wieland's early film works to be restored to circulation. (CFMDC)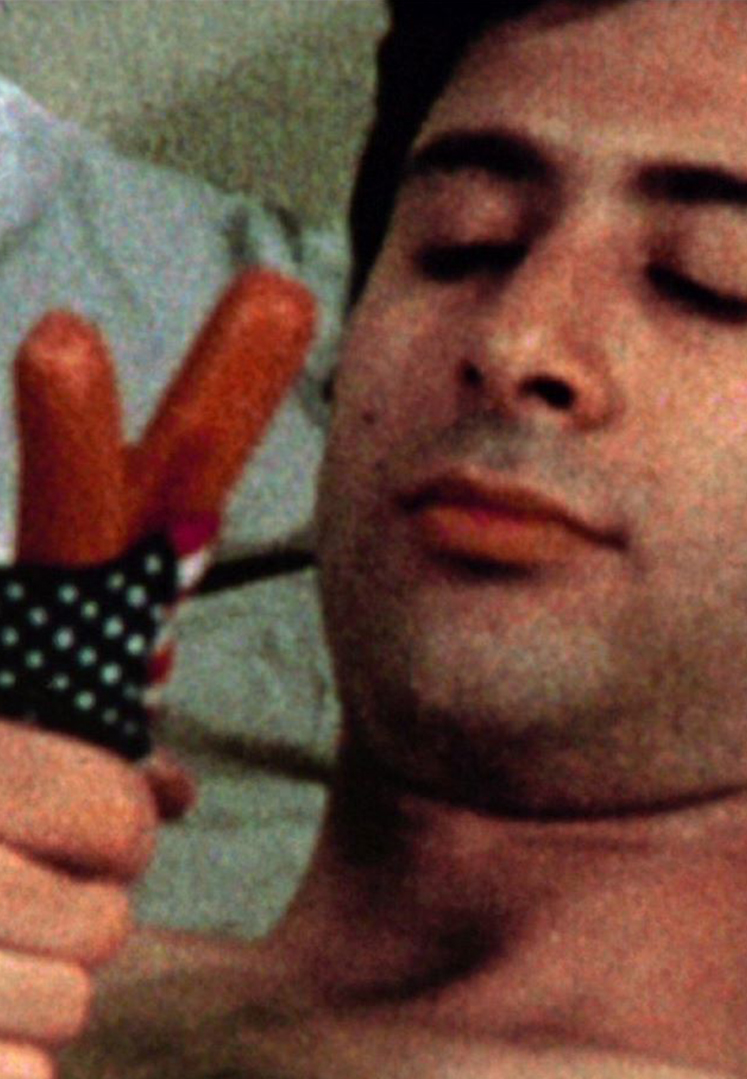 Water Sark
Synopsis
« I decided to make a film at my kitchen table, there is nothing like knowing my table. The high art of the housewife. You take prisms, glass, lights and myself to it. "The Housewife is High." Water Sark is a film sculpture, being made while you wait ». (Joyce Wieland)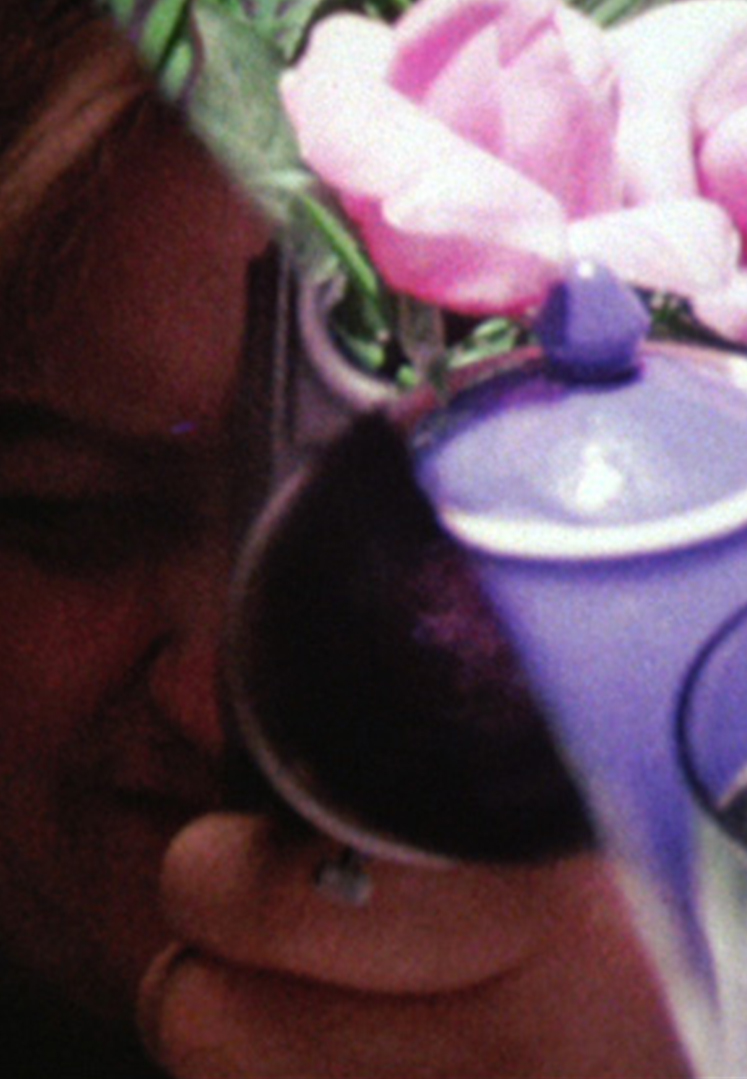 Patriotism 2
Genre
Experimental, animation
Synopsis
In a way a portrait of Dave Shackman with the American flag. The ending is a stop-motion animation of a set table with food moving and swirling and finally gathering together in a ball. Looking back at the film, the animation sequence seems to foreshadow Dave Shackman's early death. He died shortly after the film was made. (CFMDC)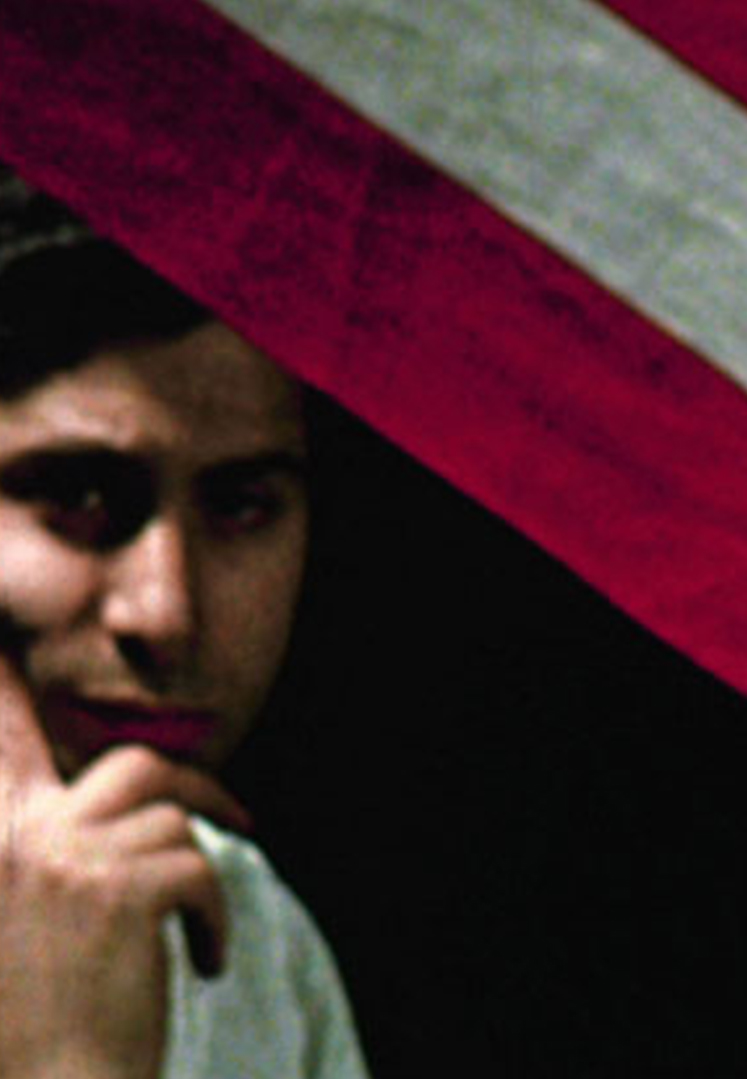 Sailboat
Synopsis
Sailboat has the simplicity of a child's drawing. A toy-like image of a sailboat sails without interruption on the water, to the sound of roaring waves, which seems to underline the image to the point of exaggeration, somewhat in the way a child might draw a picture of water and write word sounds on it to make it as emphatic as possible. The little image is interrupted at one point by a huge shoulder appearing briefly in the left-hand corner. (CFMDC)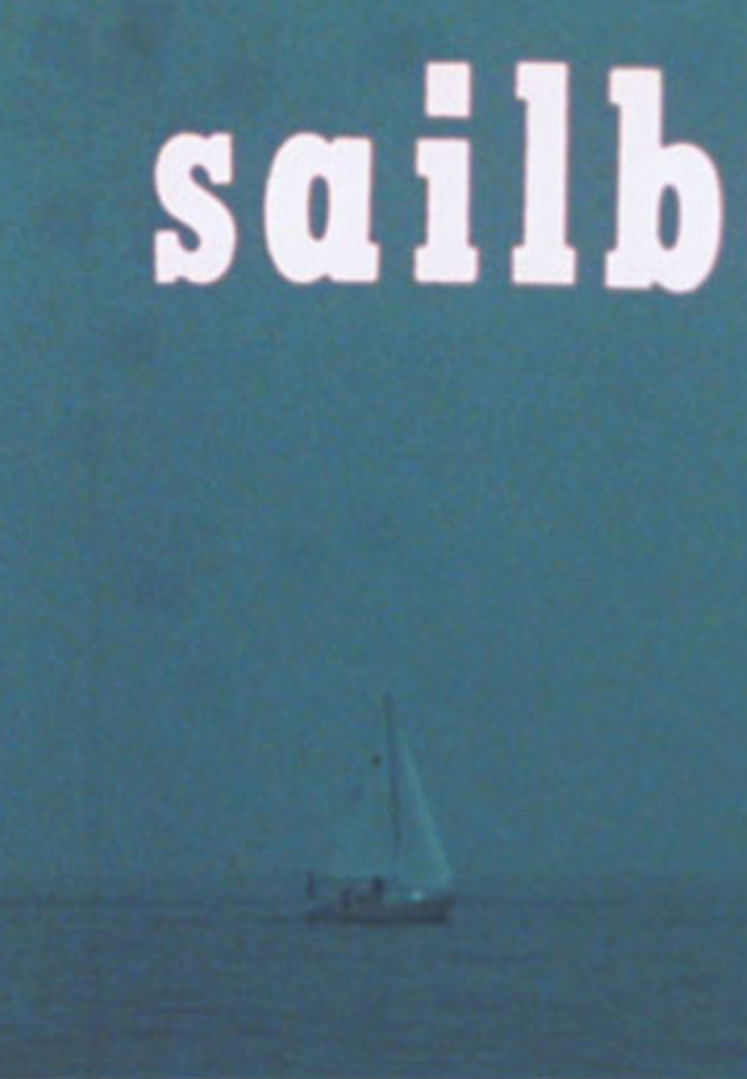 Catfood
Synopsis
« A cat eats its methodical way through a polymorphous fish. The projector devours the ribbon of film at the same rate, methodically. The lay of Grimnir mentions a wild boar whose magical flesh was nightly devoured by the heroes of Valhalla, and miraculously regenerated next morning in the kitchen. The fish in Wieland's film, and the miraculous flesh of the film itself, are reconstructed on the rewinds to be devoured again. Here is a dionysian metaphor, old as the West, of immense strength. Once we see that the fish is the protagonist of the action, this metaphor reverberates to incandescence in the mind. » (Hollis Frampton)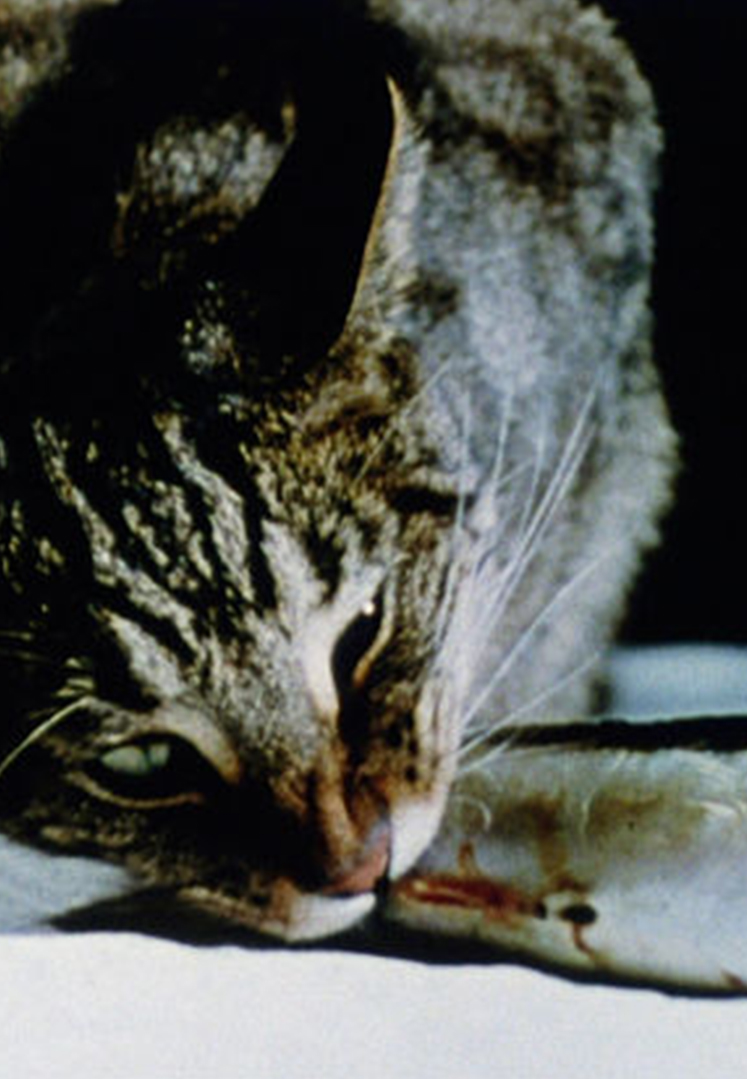 1933
Synopsis
"1933. The year? the number? the title? Was it (the film) made then? It's a memory! (i.e. a Film.) No, it's many memories. It's so sad and funny: the departed, departing people, cars, streets! It hurries, it's gone, it's back! the film (of 1933?) was made in 1967. You find out, if you don't already know, how naming tints pure vision". (Michael Snow)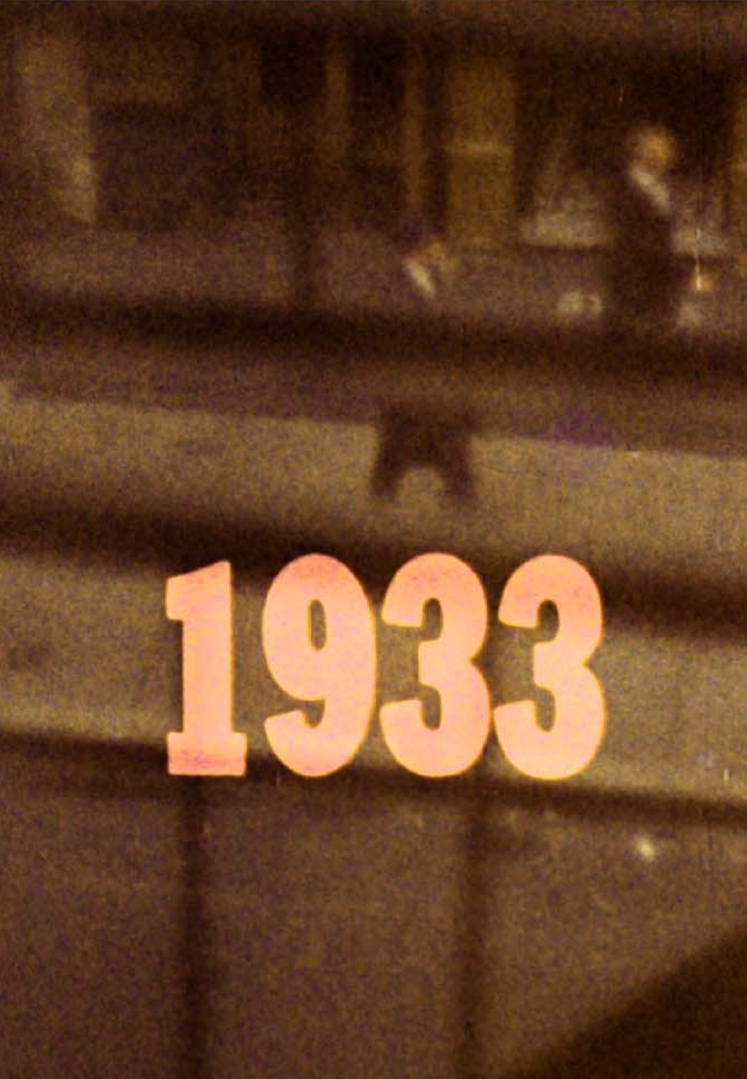 Handtinting
Synopsis
Handtinting is the apt title of a film made from outtakes from a Job Corps documentary which features hand-tinted sections. The film is full of small movements and actions, gestures begun and never completed. Repeated images, sometimes in colour, sometimes not. A beautifully realized type of chamber-music film whose sum-total feeling is ritualistic. (Robert Cowan)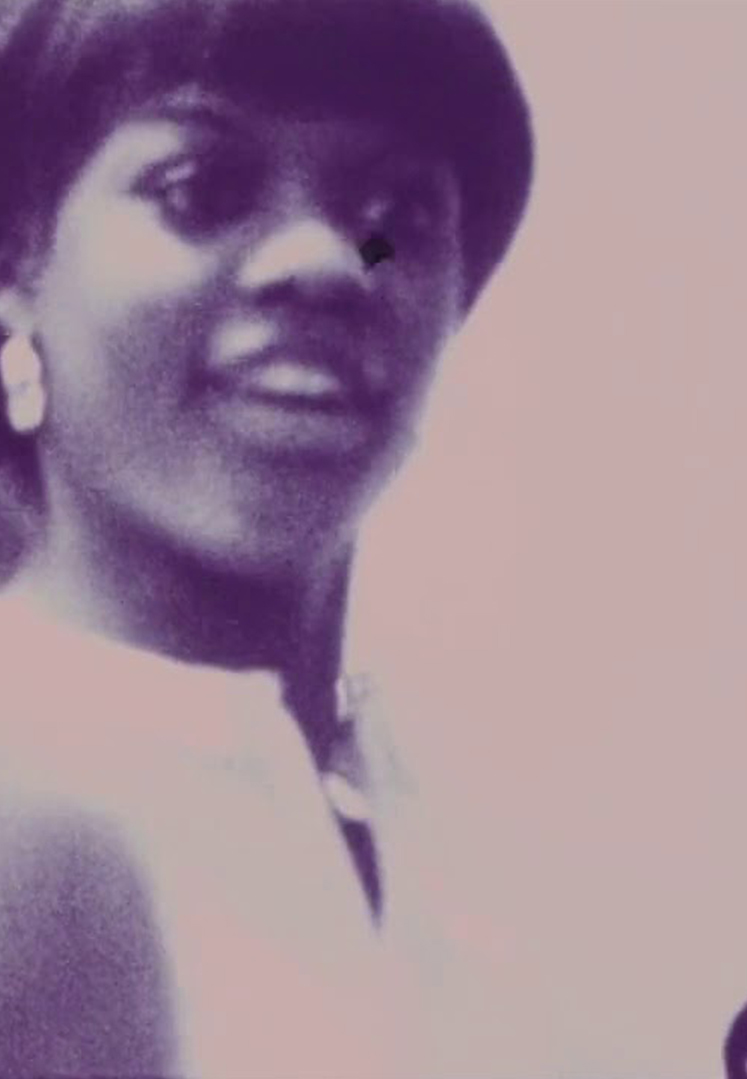 Rat Life And Diet In North America
Synopsis
The film is not just a parable of oppression and rebellion, but also an incisive comment about the dangers of U.S. imperialism - cultural or otherwise. (TIFF Cinematheque)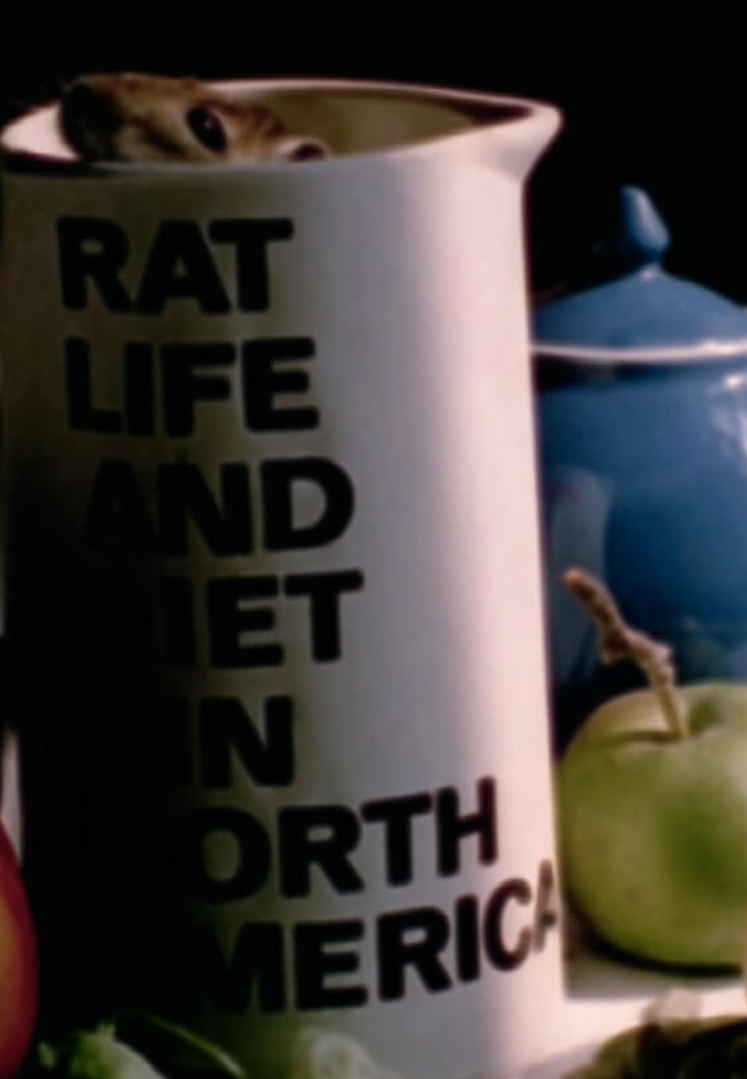 Joyce Wieland
Joyce Wieland (June 30, 1930 – June 27, 1998) was a Canadian experimental filmmaker and mixed media artist. Wieland found success as a painter when she began her career in Toronto in the 1950s. In 1962, Wieland moved to New York City and expanded her career as an artist by including new materials and mixed media work. During that time, she also rose to prominence as an experimental filmmaker and soon, institutions such as the Museum of Modern Art in New York were showing her films. In 1971, Wieland's True Patriot Love exhibition was the first solo exhibition by a living Canadian female artist at the National Gallery of Canada. In 1982, Wieland received the honour of an Officer of the Order of Canada and in 1987, she was awarded the Toronto Arts Foundation's Visual Arts Award. She was also a member of the Royal Canadian Academy of Arts.