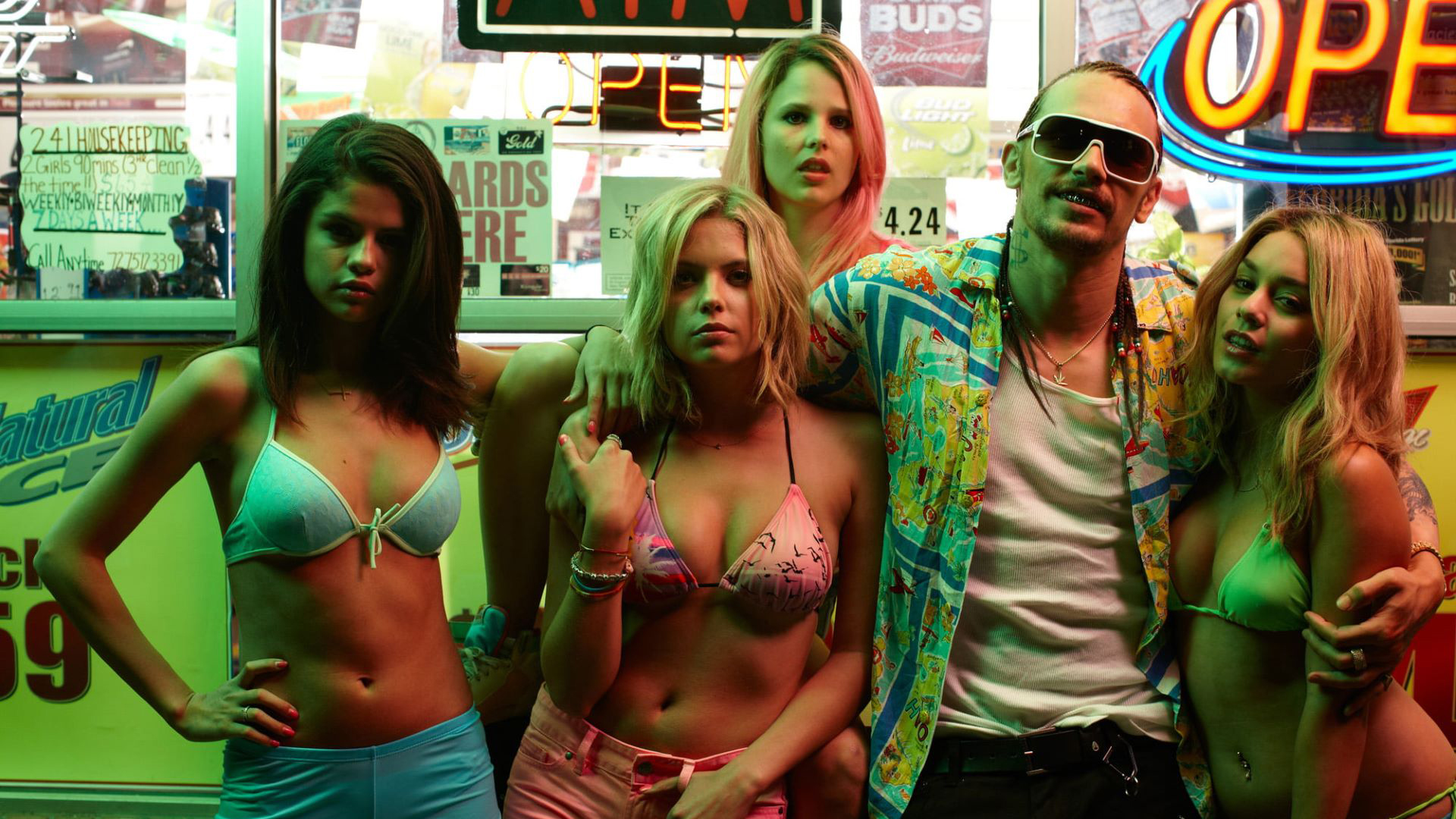 Spring Breakers (English with French subtitles)
Location
Main screening room
Cycle
Clubs, nightclubs and other rowdy dance floors are places of ligthness, seduction or dissidence, where musical trends, dramas and romances are born. They are the sulphurous theater of the bodies that are bring together , but also a mental space that can make the multitude and the solitude, the party feeling and the melancholy coexist. From the disco scene of the 1970s to today, this cycle brings together films where people dance without a tomorrow, in the light of neon and strobes.
Spring Breakers
Directed by
Harmony Korine
Language
English with French subtitles
Actors
James Franco, Vanessa Hudgens, Selena Gomez, Ashley Benson, Rachel Korine, Gucci Mane
Synopsis
Four broke college girls pull off a heist to finance their spring break trip. But once in Florida, they are arrested by the police during a night of debauchery. Alien, a whimsical rapper and drug dealer, frees them by paying their bail and leads them into a downward spiral.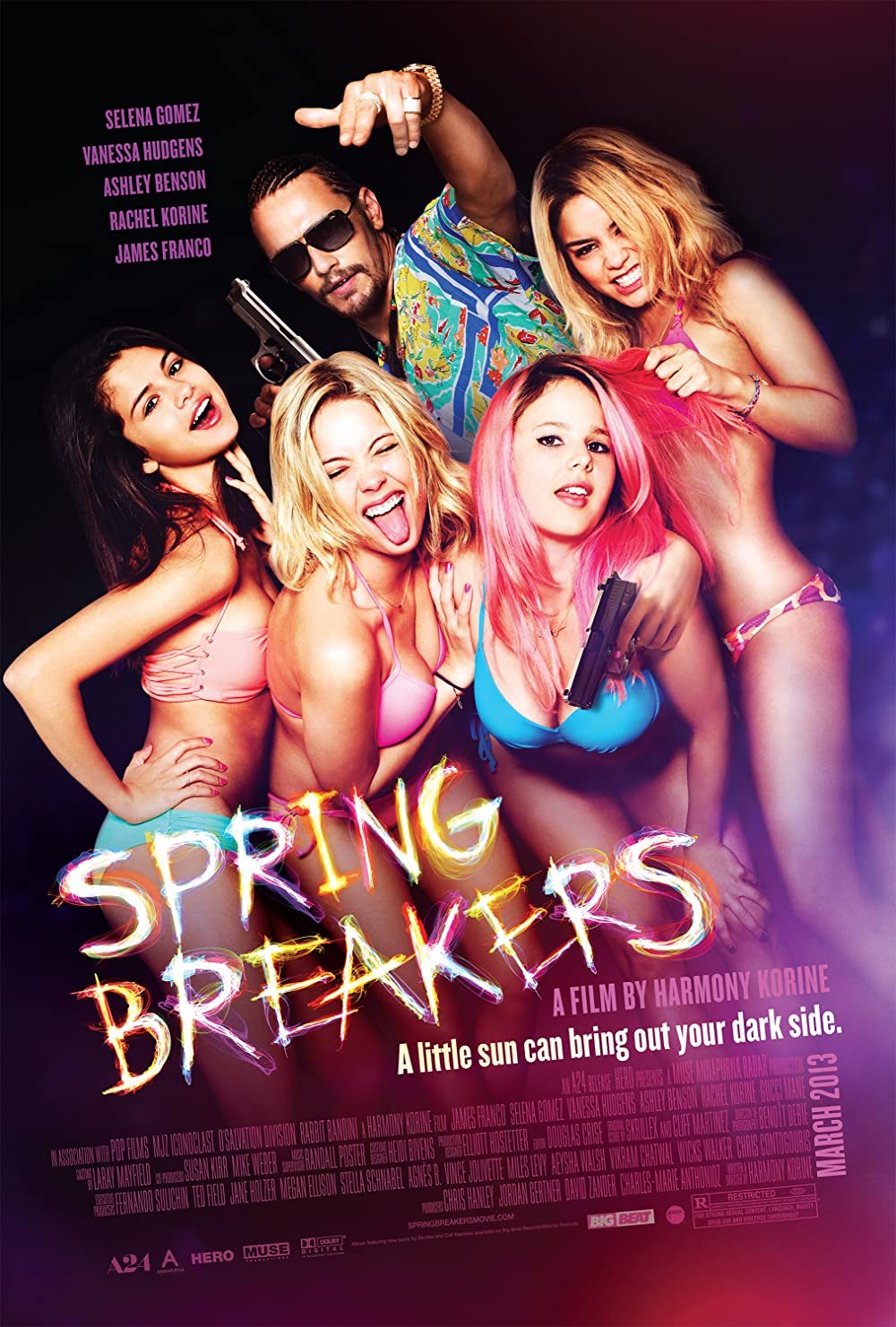 The trailer is in English original version, but the movie will be presentend with French subtitles.
Harmony Korine
Harmony Korine is an American filmmaker, actor, photographer, artist, and author. He is known for his films, which feature his erratic, loose and transgressive aesthetic, exploring taboo themes and incorporating experimental techniques, and works with art, music, fashion and advertising. He has been acclaimed for his films Gummo and Julien Donkey-Boy which explore unconventional narratives and themes of dysfunctional families, as well as Mister Lonely, Spring Breakers and The Beach Bum.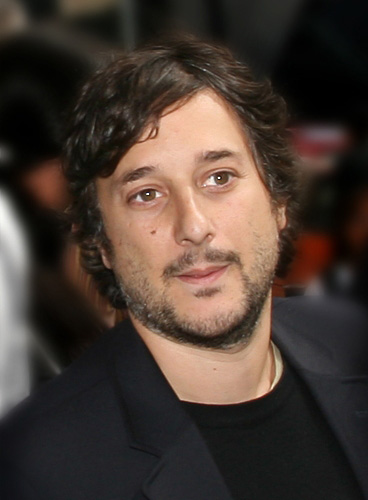 À lire sur notre blogue
Disco clubs : tour de piste
Il y a un plaisir indéniable à revisiter des films où les clubs, discothèques et autres scènes de party dansant ont une place de premier plan, parce que l'on sait qu'on y trouvera les ingrédients qui nous font jubiler au cinéma : le factice, le clinquant, le rythme et l'absence d'inhibition. Et pourtant, ces scènes de défoulement sont presque toujours teintées de sentiments plus troubles. (...)
James Franco as Alien

Vanessa Hudgens as Candy

Selena Gomez as Faith

Ashley Benson as Brit

Rachel Korine as Cotty

Gucci Mane as Archie "Big Arch"

Heather Morris : Bess
About Harmony Korine
1997 : Gummo

1999 : Julien Donkey-Boy

2007 : Mister Lonely

2009 : Trash Humpers

2012 : Spring Breakers

2019 : The Beach Bum