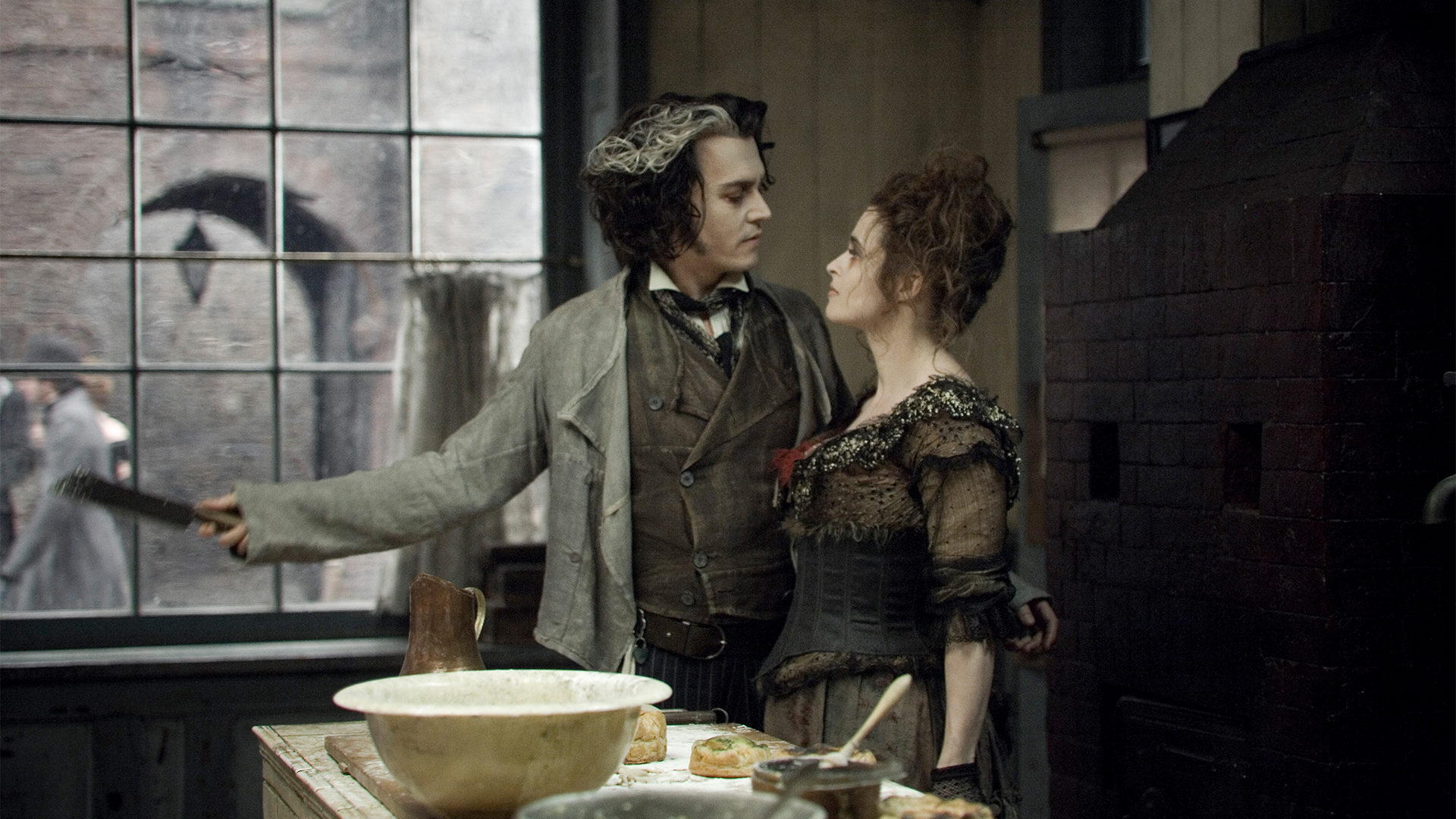 Sweeney Todd: The Demon Barber of Fleet Street (VOSTF)
Location
Main screening room
Cycle
Our summer cycle will be festive or not. Sound and image, song and dance, instrument and breathing, strings and gestures: so many possible combinations to express what cinema and music can achieve and express together. Musicals, concert films, catchy music. Jazz, classical, contemporary, disco, punk... Revolt and enchantment, distress and emphasis, joy and rhythm, melancholy and bass, laughter and stridency: diverse expressions characterizing cinema and music's historical alliance, will definitely make us fly, dream, dance!
From the 30's to the present day and across all possible genres, this cycle aims to open our minds at a time when we most need it. The first week of July will be an eventful one, as the cycle will open with several evenings in cabaret mode, where we will present for the first time concert films produced in Quebec during the confinement, with the participation of major artists of the current music scene: Klô Pelgag, Marie Davidson and Godspeed You! Black Emperor.
Never forget. Never forgive.
Sweeney Todd: The Demon Barber of Fleet Street
Actors
Johnny Depp, Helena Bonham Carter, Alan Rickman, Timothy Spall, Sacha Baron Cohen
Synopsis
Sweeney Todd, a barber unjustly sent to prison, whose family life has been destroyed, vows revenge upon his release. Back in town to reopen his store, he becomes the "Demon Barber of Fleet Street" who "shaves the throats of gentlemen who are never heard from again".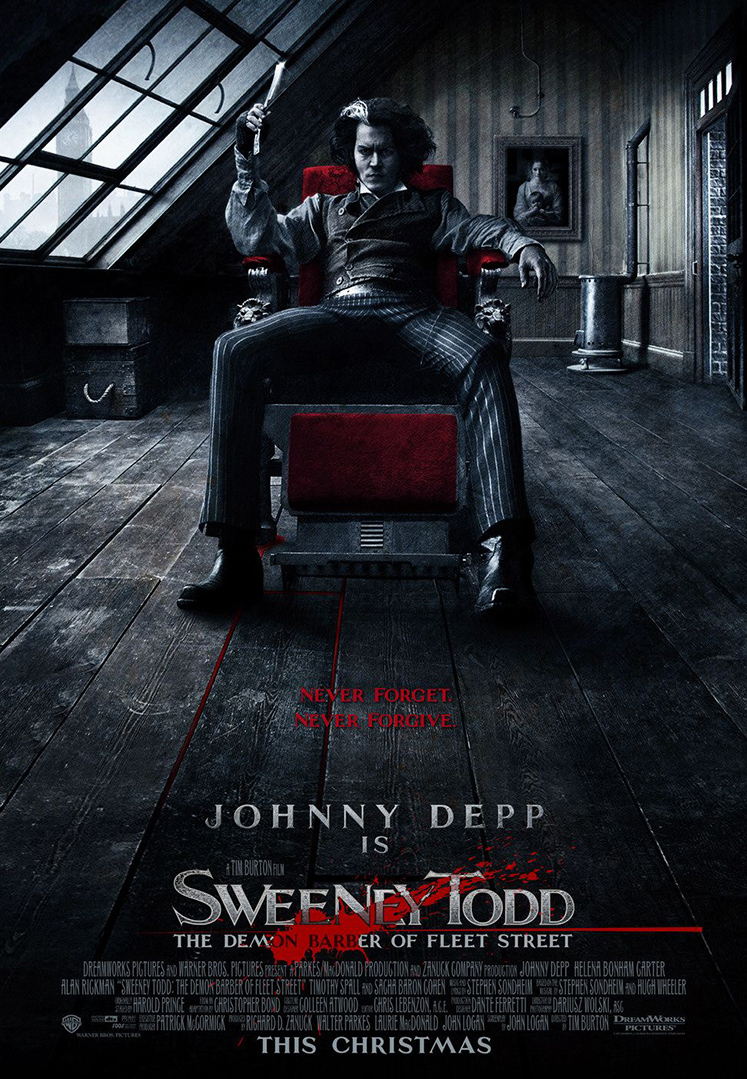 Golden Globes - 2008
Best Motion Picture - Comedy or Musical

Best Performance by an Actor in a Motion Picture - Comedy or Musical - Johnny Depp
Academy Awards - 2008
Best Achievement in Art Direction
Academy of Science Fiction, Fantasy & Horror Films - 2008
Best Horror Film

Best Costume
Empire Awards - 2009
Best Actress - Helena Bonham Carter
Tim Burton
Tim Burton is an American film director, producer, writer, and artist. Known for his gothic fantasy and horror films such as Beetlejuice (1988), Edward Scissorhands (1990), The Nightmare Before Christmas (1993), Ed Wood (1994), Sleepy Hollow (1999), Corpse Bride (2005), Sweeney Todd: The Demon Barber of Fleet Street (2007), and Frankenweenie (2012). Wikipedia
*Photo : Gage Skidmore *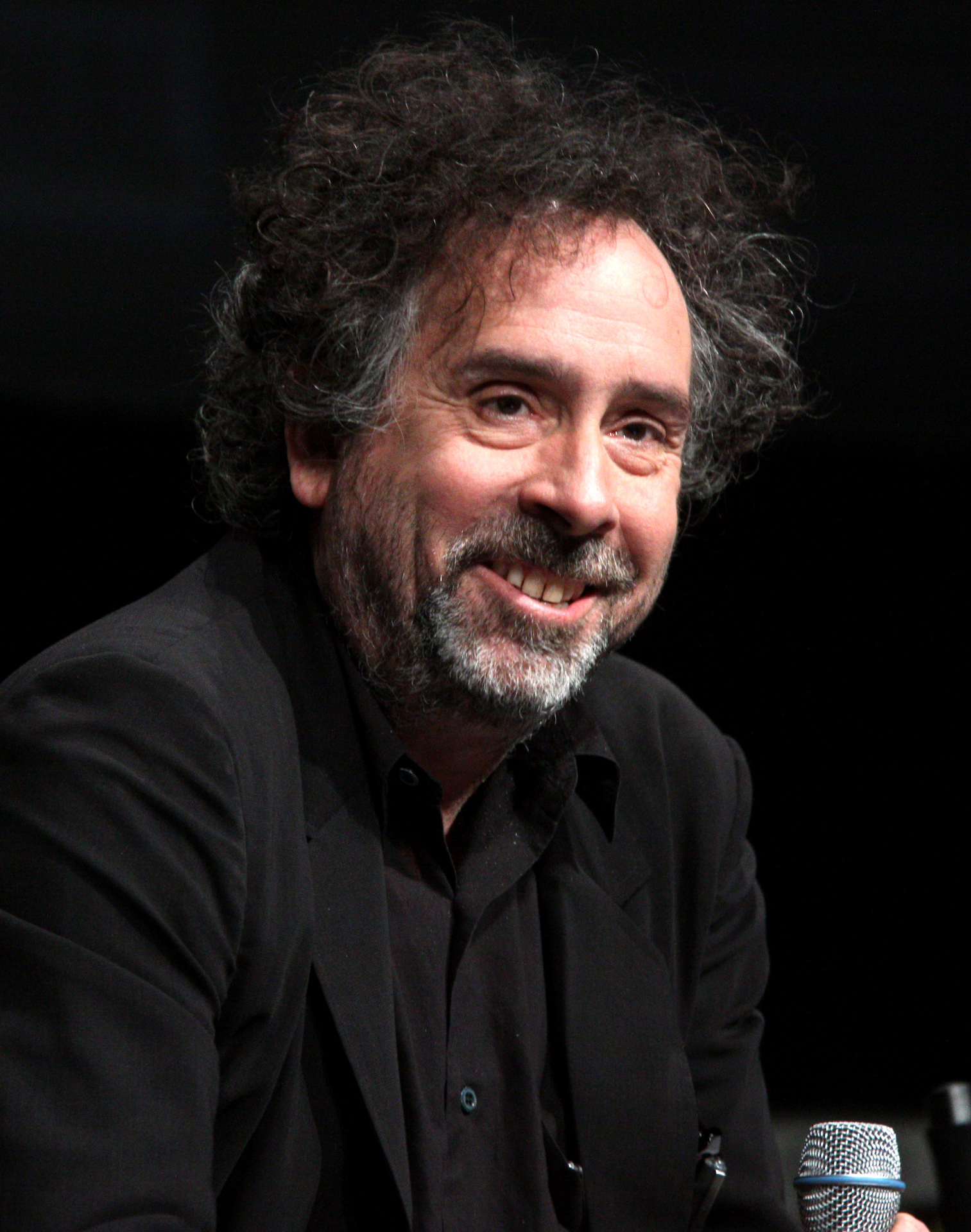 Johnny Depp and Director Tim Burton interview each other and answer questions from viewers about their movie, "Sweeney Todd"
Tim Burton et Johnny Depp : la rencontre qui a changé leurs vies et leurs carrières !
Les deux hommes partagent ce même goût pour l'étrange. Visuellement, ils cultivent tous deux une apparence et un look à la fois désuet et décalé. Professionnellement, ils sont unis par un goût commun pour l'obscurité et le macabre. Depp et Burton semblent tous deux faire partie de la même marge ...
Benjamin Barker, alias Sweeney Todd : Johnny Depp

Mrs. Lovett : Helena Bonham Carter

Le Juge Turpin : Alan Rickman

Toby : Edward Sanders

Anthony : Jamie Campbell Bower

Le Bailli Bamford : Timothy Spall

Johanna : Jayne Wisener

Lucy Barker : Laura Michelle Kelly

Signor Adolfo Pirelli : Sacha Baron Cohen

Mr. Jonas Fogg : Philip Philmar
About Tim Burton
Filmography of Tim Burton
2019 Dumbo

2016 Miss Peregrine's Home for Peculiar Children (directed by)

2014/I Big Eyes

2012 The Killers: Here with Me (Video short)

2012 Frankenweenie

2012 Dark Shadows

2010/I Alice in Wonderland (directed by)

2007 Sweeney Todd: The Demon Barber of Fleet Street

2006 The Killers: Bones (Video short)

2006 Cinema16: American Short Films (Video)

2005 Corpse Bride

2005 Charlie and the Chocolate Factory

2003 Big Fish

2000-2001 The World of Stainboy (TV Mini Series short) (6 episodes)

2001 Planet of the Apes (directed by)

1999 Sleepy Hollow

1996 Mars Attacks!

1994 A Visit with Vincent (Video documentary)

1994 Ed Wood

1992 Batman Returns

1990 Edward Scissorhands

1989 Batman

1988 Beetlejuice

1986 Faerie Tale Theatre (TV Series) (1 episode)

1986 Alfred Hitchcock Presents (TV Series) (1 episode)

1985 Pee-wee's Big Adventure

1984 Frankenweenie (Short)

1983 Hansel and Gretel (TV Movie)

1982 Vincent (Short)

1982 Luau (Short)

1979 Doctor of Doom (Short)

1979 King and Octopus Animation (Short)

1979 Stalk of the Celery Monster (Short)

1974 1997 (Short)

1972 Tim's Dreams (Short)

1971 Houdini: The Untold Story (Short)

1971 Prehistoric Caveman (Short)

1971 The Island of Doctor Agor (Short)