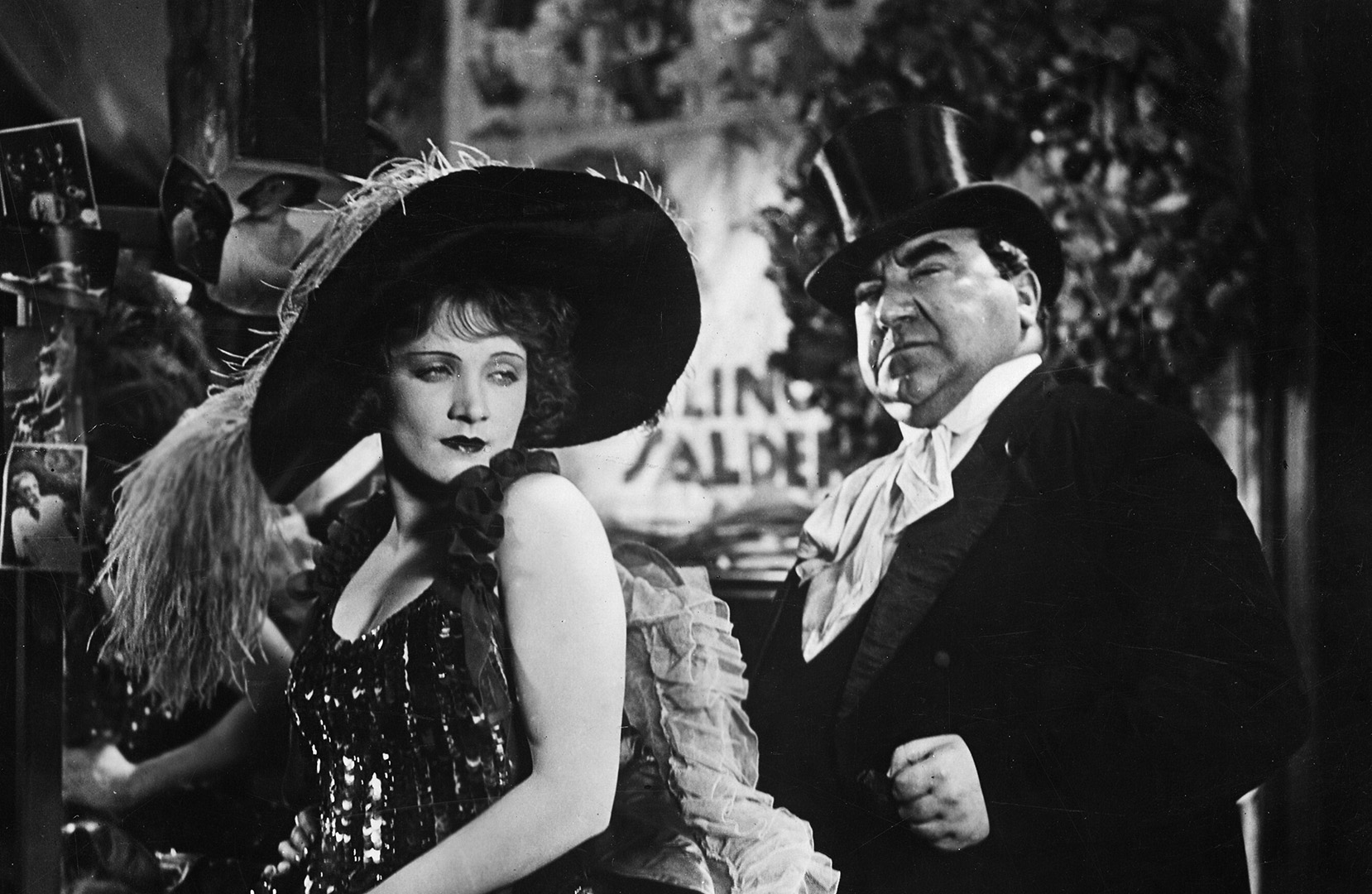 Der Blaue Engel (German with French subtitles)
Location
Main screening room
Cycle
Making lists is an activity moviegoers are fond of. Every year, the same ritual: compilation of the ten best films, with comparative analyses, debates, heated discussions. But what about the ultimate list of the most outstanding films in the history of cinema? That is to say, those films that must be seen, those that have forever transformed the art of cinema, but also our way of seeing a culture, of understanding the world as well as our own lives? This program aims to tackle this challenge with nearly eighty films, produced between 1916 and 1960, while waiting for your lists!
The Blue Angel
Directed by
Josef von Sternberg
Language
German with French subtitles
Actors
Emil Jannings, Marlene Dietrich, Kurt Gerron
Synopsis
A worthy professor falls for a singer and marries her, but she makes him his whipping boy, to the point of driving him crazy. One of the first great films of the talking pictures, which, moreover, consecrates the myth of Marlene Dietrich.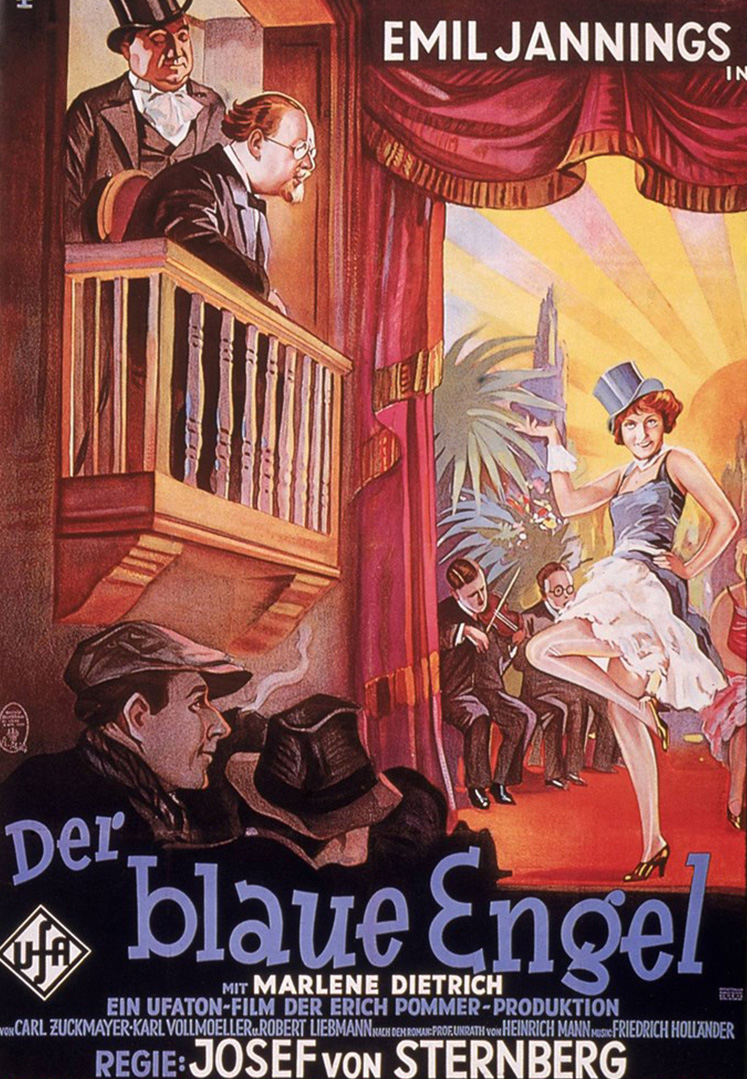 Josef von Sternberg
Born as Jonas Sternberg to a poor family in the Austro-Hungarian Empire in 1894, Josef von Sternberg emigrated to the United States during his childhood. At the age of fifteen, he left school and made a living doing odd jobs. In 1911, he began working in the film industry as a projectionist and editor at the World Film Company in New Jersey. After the First World War, which he spent as an operator in the army, he worked as an assistant for many silent film directors, before moving on to directing himself in 1925. Two years later, he made his first major success, the crime film Underworld, and then managed to make the transition from silent to talkies. In 1930, he directed his only German film, The Blue Angel, which revealed actress Marlene Dietrich, who subsequently made several films with Sternberg in Hollywood.
About The Blue Angel
Emil Jannings as Professor Immanuel Rath

Marlene Dietrich as Lola Lola

Kurt Gerron as Kiepert, the magician

Rosa Valetti as Guste, the magician's wife

Hans Albers as Mazeppa, the strongman

Reinhold Bernt as the clown

Eduard von Winterstein as the director of school

Hans Roth as the caretaker of the secondary school

Rolf Müller as Pupil Angst

Roland Varno as Pupil Lohmann

Carl Balhaus as Pupil Ertzum

Robert Klein-Lörk as Pupil Goldstaub

Charles Puffy as Innkeeper

Wilhelm Diegelmann as Captain

Gerhard Bienert as Policeman

Ilse Fürstenberg as Rath's maid

Die Weintraub Syncopators as Orchestra

Friedrich Hollaender as Pianist

Wolfgang Staudte as Pupil
About Josef von Sternberg
Silent films
The Salvation Hunters (1925)

The Exquisite Sinner (1926, lost)

A Woman of the Sea (1926, also known as The Sea Gull or Sea Gulls or The Woman who loved once, lost)

Underworld (1927)

The Last Command (1928)

The Dragnet (1928, lost)

The Docks of New York (1928)

The Case of Lena Smith (1929, lost)
Sound films
Thunderbolt (1929)

The Blue Angel (1930)

Morocco (1930)

Dishonored (1931)

An American Tragedy (1931)

Shanghai Express (1932)

Blonde Venus (1932)

The Scarlet Empress (1934)

The Devil is a Woman (1935)

Crime and Punishment (1935)

The King Steps Out (1936)

Sergeant Madden (1939)

The Shanghai Gesture (1941)

The Town (1943, short film)

Macao (1952)

Anatahan (1953 also known as The Saga of Anatahan)

Jet Pilot (1957)
Marlène Dietrich by Dominique Gonzalez-Foerster - Blow Up - ARTE (in french)