Location
Main screening room
Cycle
The last retrospective of Canadian experimental filmmaker Joyce Wieland in Montreal was held in the early 2000s. Her films are regularly shown in North American and European film institutes (they will be shown again at the Austrian Film Museum in November) and are all housed at the Cinémathèque québécoise. They not only display an exceptional plastic expressiveness, but also offer the viewer a singular female perspective on her era. She is also a filmmaker never interested in comfort zones, often working in collaboration (Hollis Frampton, Michael Snow), even exploring feature films (The Far Shore, to be rediscovered).
The Far Shore
Actors
Céline Lomez, Frank Moore, Lawrence Benedict
Synopsis
In 1919, Eulalie, a young Quebec woman, marries an Ontario engineer. In this stifling Puritan society, she meets Tom, a painter with whom she has a passionate affair. The Far Shore was inspired by an incident that happened to Tom Thompson, a painter and member of the Group of Seven. In this film we see how a woman experimental filmmaker attempted to use the melodramatic form for feminist activism (Lauren Rabinovitz, 1999).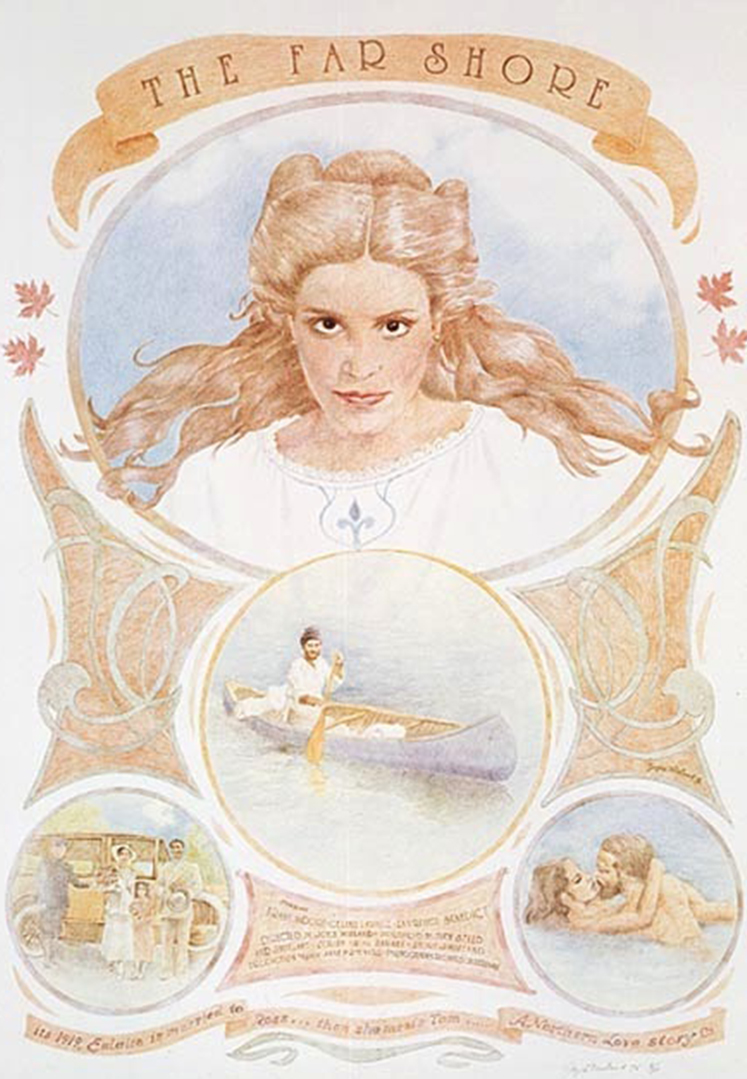 Joyce Wieland
Joyce Wieland (June 30, 1930 – June 27, 1998) was a Canadian experimental filmmaker and mixed media artist. Wieland found success as a painter when she began her career in Toronto in the 1950s. In 1962, Wieland moved to New York City and expanded her career as an artist by including new materials and mixed media work. During that time, she also rose to prominence as an experimental filmmaker and soon, institutions such as the Museum of Modern Art in New York were showing her films. In 1971, Wieland's True Patriot Love exhibition was the first solo exhibition by a living Canadian female artist at the National Gallery of Canada. In 1982, Wieland received the honour of an Officer of the Order of Canada and in 1987, she was awarded the Toronto Arts Foundation's Visual Arts Award. She was also a member of the Royal Canadian Academy of Arts.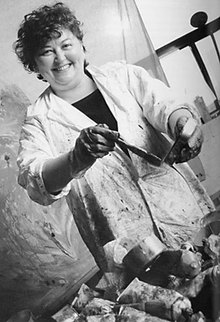 About The Far Shore
Céline Lomez

Frank Moore

Lawrence Benedict

Sean McCann

Charlotte Blunt

Susan Petrie

Jean Carignan

Cosette Lee

Don Legros
About Joyce Wieland
1986 : Birds at Sunrise (Short) 1986 : Peggy's Blue Skylight (Short) 1984 : A and B in Ontario (Short) 1976 : The Far Shore 1973 : Solidarity (Short) 1972 : Pierre Vallières (Short) 1969 : Dripping Water (Short) 1969 : Reason Over Passion 1968 : Rat Life and Diet in North America (Short) 1967 : 1933 (Short) 1967 : Bill's Hat (Documentary) 1967 : Cat Food (Short) 1967 : For Life, Against the War (Documentary) 1967 : Handtinting (Short) 1967 : Sailboat (Short) 1965 : Barbara's Blindness (Short) 1965 : Patriotism Part II (Short) 1965 : Water Sark (Short) 1964 : Patriotism (Short) 1963 : Larry's Recent Behaviour (Short) 1958 : A Salt in the Park (Short) 1956 : Tea in the Garden (Short)