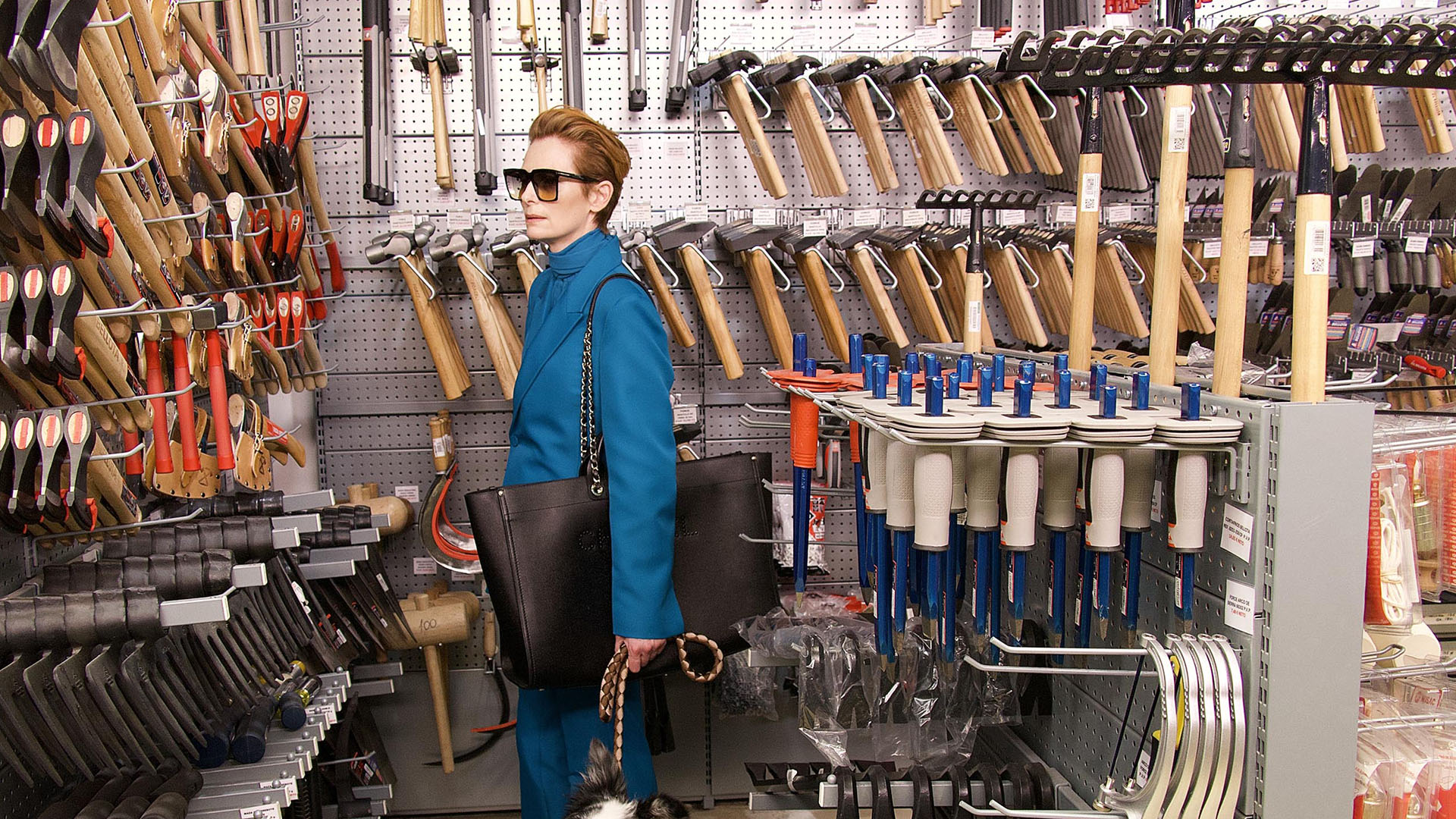 Location
Main screening room
Cycle
The Musée psychanalytique "wants to be a place where artistic and cultural events can be presented to the public, where they can encounter the elaboration of a certain knowledge in the making, of an ethic and of a look that is specific to psychoanalysis". With the example of The Human Voice adapted from Jean Cocteau by Pedro Almodóvar, the playwright Peter Farbridge and the researcher Daniela Fernandez will exchange views on the dialogue between theater, cinema and psychoanalysis, which are all vehicles for approaching Cocteau's text and its setting in images.
Projection followed by a discussion with Peter Farbridge and Daniela Fernandez
The Human Voice
Directed by
Pedro Almodóvar
Language
English with French subtitles
Synopsis
A woman watches time passing next to the suitcases of her ex-lover (who is supposed to come pick them up, but never arrives) and a restless dog who doesn't understand that his master has abandoned him. Two living beings facing abandonment.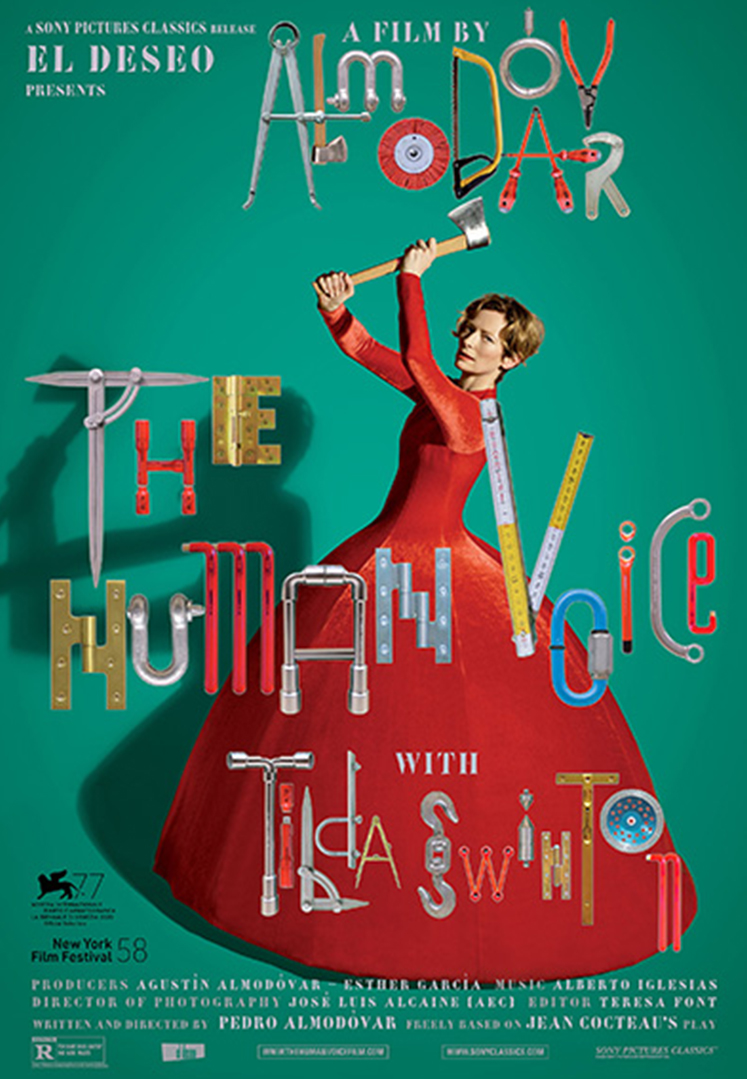 Trailer in the original version. The movie will be presented with french subtitles.
Pedro Almodóvar
Born in 1949 in Calzada de Calatrava, Spain, Pedro Almodóvar had a provincial childhood, marked by a strong women presence and a religious education. At the age of 18, he moved to Madrid and worked various jobs while immersed in the Madrid movida, a creative and fiery cultural movement that coincided with the democratic transition. He was introduced to theater, performance and writing in counterculture circles, and even wrote Patty Diphusa, a landmark novel in the emerging homosexual literature. In the 70s, he began directing short and then feature films. Initially noticed by the underground milieu, the filmmaker has a growing success in Spain. In 1986, he co-founded the production company El Deseo with his brother, and two years later, Women on the verge of a nervous breakdown brought him international fame, which has never waned since.
About La voix humaine
Tilda Swinton ... Woman

Agustín Almodóvar

Dash Dash ... The Dog

Miguel Almodóvar

Pablo Almodóvar

Diego Pajuelo

Carlos García Cambero
About Pedro Almodóvar
2019 : Pain and glory

2016 : Julieta

2012 : I'm So Excited

2011 : The Skin I Live In

2009 : Broken Embraces

2006 : Volver

2004 : Bad Education

2002 : Talk to Her

1999 : All About My Mother

1997 : Live Flesh

1993 : Kika

1991 : High Heels

1990 : Tie Me Up! Tie Me Down!

1988 : Women on the Verge of a Nervous Breakdown

1987 : Law of Desire

1986 : Matador

1983 : Darks habits

1982 : Labyrinth of Passion

1980 : Pepi, Luci, Bom
1974: Film político

1974: Dos putas, o historia de amor que termina en boda

1975: La caída de Sódoma

1975: Homenaje

1975: El sueño, o la estrella

1975: Blancor

1976: Sea caritativo

1976: Muerte en la carretere

1977: Sexo va, sexo viene

1978: Salomé

1996: Pastas Ardilla Yes Yes TV short

2009: La concejala antropófaga

2020: The Human Voice
1991: Patty Diphusa

1995: The Flower of My Secret - scenario

1995: Women on the Verge of a Nervous Breakdown - scenario

1999: All About My Mother - scenario

2004: Bad Education - scenario
Pedro Almodóvar : l'Espagne face à son histoire - 28 Minutes - ARTE
Pedro Almodovar: On Directing
Podcast : Philosopher avec Almodovar
Exubérance, passion, identités perdues, corps transformés, désir violent et humour doux-amer... Voici quatre émissions pour philosopher avec Pedro Almodovar ! Découvrez un cinéaste unique en son genre à l'univers bariolé, qui saisit ce qu'aucun autre regard n'a jamais su capter : le langage des émotions à même la peau, la caméra qui effleure les corps et sublime les ambiguïtés dans des couleurs éclatantes. Ode à la folie qui mélange les corps et les esprits pour le meilleur et pour le pire...
Pedro Almodóvar on Finding His Inspiration | Screenwriters' Lecture Series
Pedro Almodovar en 6 minutes - Blow Up - ARTE